 For a petrolhead, a few things in life that are as rewarding as collecting your car after you have had some work done to it. Regardless, if you had your tyres changed, performed a basic service or had it washed by your preferred detailer. That feeling before you start the car and drive it home is just awesome.
---
10 DIY Car Maintenance Every Man Should Know How To Do!
However, with the current lockdown and most of the workshops and detailers closed, apart from authorised 3S centres that are operating at reduced capacity, a lot of the responsibility of taking care of our cars has fallen back to us, the owners.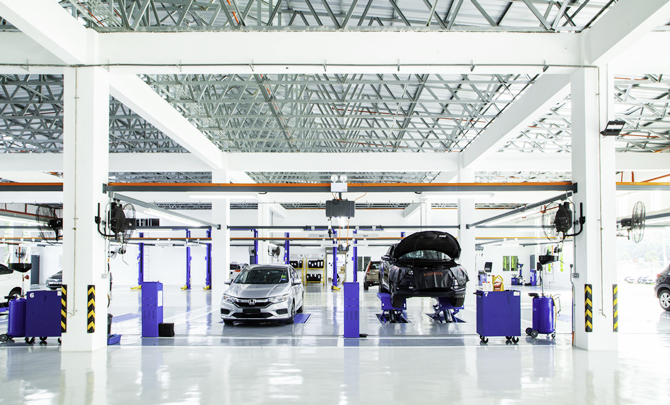 Yes while the majority of car repairs will need to be undertaken by trained mechanics and/or specialists – there are quite a few DIY projects you can do at home, which does not require expensive tools or products, or a tonne of experience and will go a long way in keeping your car looking and driving great. Here are a 10 simple DIY maintenance/upkeep every man should know how to do, lockdown or not:
1. Give it a good wash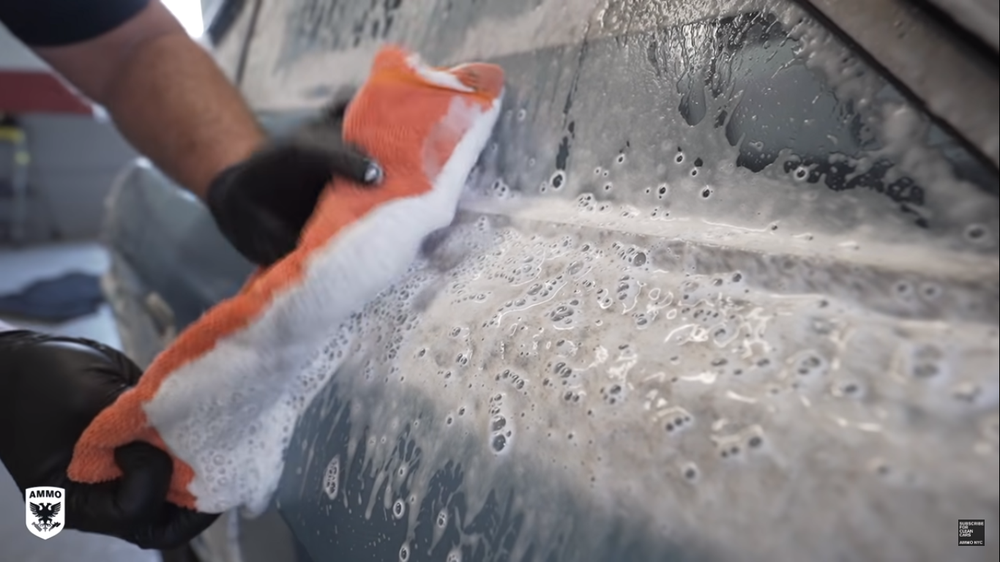 The difference between a car wash and detailing job is as the word describes – the amount of detail that is put into the cleaning job, additionally it's the steps taken to protect the car after. Now while it might be hard to give your car a proper detail, you can take your car wash a step further by purchasing a clay bar and detailing solution to give your car's body a more thorough clean. Beyond the claying process, use a spray/liquid wax to further protect your car's paint and give it a superb shine.
What you need: Cleaning towels, car soap, some detailing products and lots of elbow grease
Dompet damage: Getting a good clay bar and detailer as well as a spray wax should costs around RM100 or so but could save you hundreds compared to doing it outside.
2. Give the interior a thorough clean
Let's get to where you spend all your time while driving your car. Best of all, it requires almost no specialist tools or experience. All you really need is a vacuum cleaner, soft brushes, some cleaning solutions, and clean towels. Start by removing all the stuff that you normally keep in your car, remove all the carpets and squeeze your hands into those hard to reach places to retrieve any old coins or even that French fry that got lost a few months ago.
Next, get vacuuming, use a soft brush to agitate the carpet and seats while you vacuum, this gets smaller stubborn dirt/sand out. You could also use a household carpet cleaner to go the extra mile. Next, you can use a mild all-purpose cleaner, clean towel or a small toothbrush to clean all the plastic panels, cubbyholes, switchgear and hard to reach places. For cars with a leather interior - a good wipe with a leather cleaner and conditioner will leave your interior looking years younger.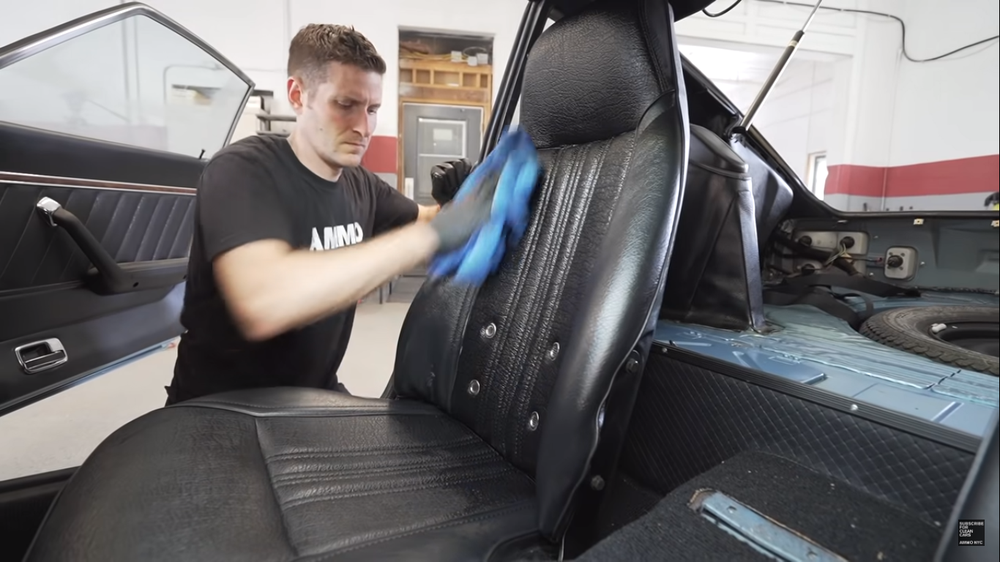 What you need: Cleaning towels, old toothbrushes, cotton buds, household cleaning solutions (where applicable) and lots of patience.
Dompet damage: you could splurge on a good All-Purpose Cleaner and Leather Cleaner/Conditioner – between RM60 and RM100
Disclaimer: Avoid using water on carpets or fabric seats, a damp cloth should suffice.
3. Restore your headlamps
Your car's headlights and taillamps will start to show signs of weathering after a few years of sun exposure. This does not mean you need to replace them, there are many headlamps restoration kits on sale (which includes the cleaning solution and associated cleaning items) that can leave your headlights looking brand new. You can even do it on the cheap with toothpaste and/or car polish, while it won't be as effective as a restoration kit, your headlamps will still look miles better than before.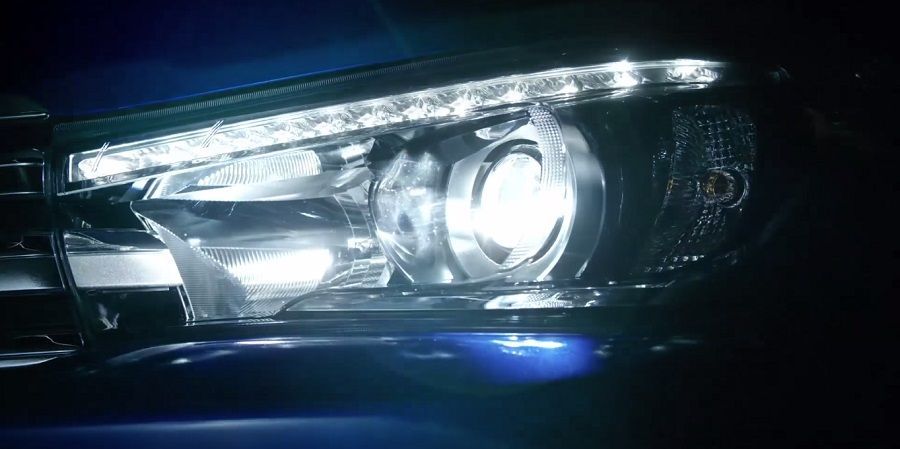 What you need: Most basic items are a toothbrush, microfiber towel and some toothpaste or car polish
Dompet damage: Complete headlamps restoration kits cost between RM80-RM150 depending on the manufacturer
4. Give your wheels a killer shine
Your wheels are the dirtiest part of your car, therefore it makes sense to give it a thorough clean every once in a while. Of course, the best way to do this is to remove the wheel from the car so you have complete access to all its surfaces. However to do this, you will need to jack your car up, at have least two jack stands to secure your car once it's up (highly recommended). Once the wheels are off, you can use a wheel degreaser, soap and some old toothbrushes to give the wheels a proper clean inside out.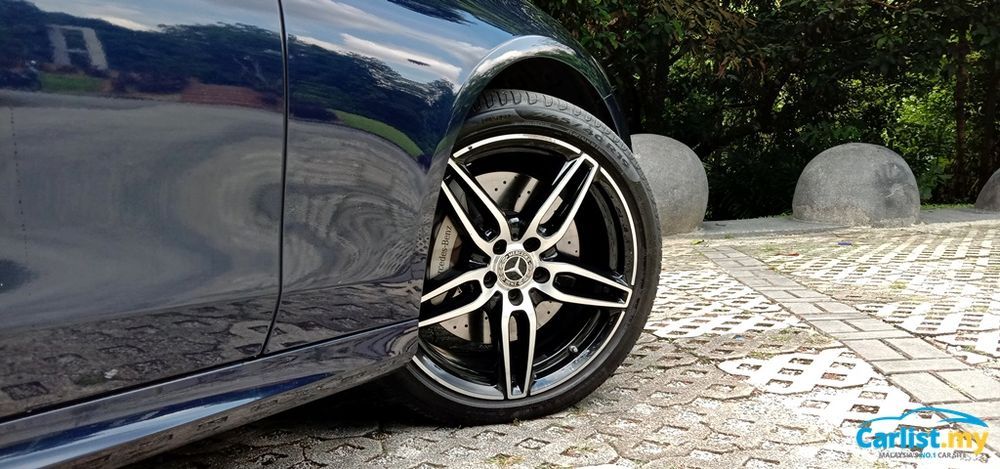 What you need: Most basic items are good brushes, a wheel degreaser solution, and lots of scrubbing
Dompet damage: We highly recommend getting at least two jack stands (these are must-haves for any DIY enthusiast), a good wheel degreaser will set you back around RM30-RM50.
Disclaimer: Wear a facemask and eye protection when cleaning your wheels to protect you from brake dust stuck on the wheels.
5. Rotate your wheels
Now that your wheels are clean. Why not rotate them? Tyres are rotated to equalise the wear on all four tyres so they last longer. Most times we rotate tyres only when we get our tyres aligned (ideally every six months). However, rotating your tyres every three to four months will allow the wear to be distributed more evenly. Rotating your wheels simply requires your wheels (as if you're changing your tyres to move them around the four corners in a predetermined order.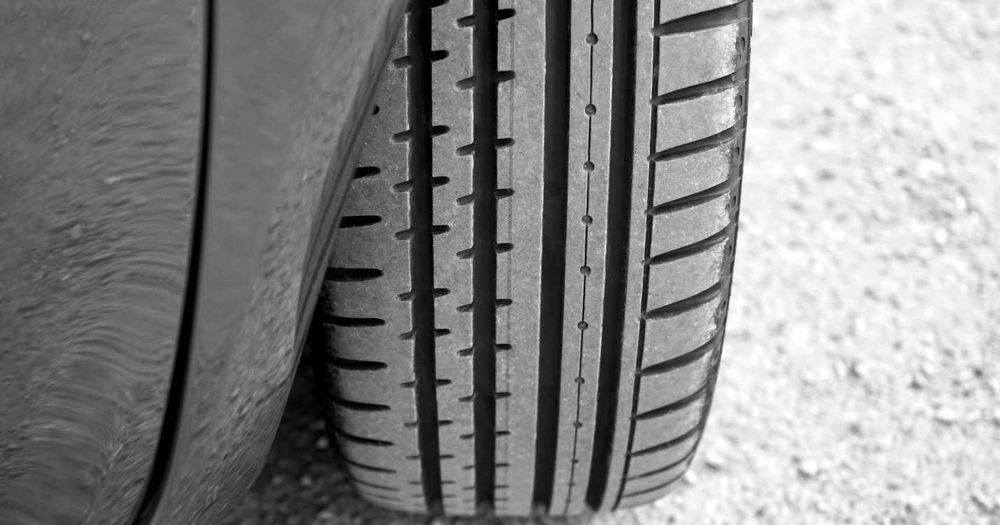 What you need: This is easily accomplished if you have four jack stands (highly recommended) and a hydraulic jack (if not the car's jack will suffice), your car's wheel socket kit will get the wheels off.
Dompet damage: Invest in four jack stands and a proper hydraulic jack and torque wrench if you want to do it easily and safely – about RM600 for the full monty and it'll serve you a lifetime.
Disclaimer: Always jack your car on solid flat ground. Only rotate your tyres if you have a non-staggered wheel setup (wheels are similar width all around). Directional/Asymmetric tyres have a different rotation pattern, check online.
6. Clean your wheel wells and suspension
If you have your car up on jack stands, and the wheels off, this is an excellent time to clean your wheel wells and suspension system. Again a degreaser and tough brushes will allow you to give your car's "daun pisang" a good clean, you should be able to clean parts of your spring and absorbers too. This is also a good opportunity to inspect your car's chassis bushes, ball joints and if there are oil leaks to either side of the engine.
What you need: Big strong brushes and degreaser solution
Dompet damage: If you have already invested in the four jack stands by now, then some brushes and a good degreaser should cost less than RM50
7. Clean up your engine bay
A clean engine is a healthy engine. As we drive our cars, dirt debris and dust get our car's engine looking very dirty after a while. While you can clean your engine using water, you'd be surprised how much dirt you can clean with just some damp towels, an old toothbrush and an All-Purpose cleaner or degreaser. It just takes a lot of patience and diligence to work your way around the many surfaces and components of the engine. Start from the sides and work your way to the centre where your engine is – and do this while your engine is cold. Make sure to wipe dry, a blow-dryer is mighty handy to get the nooks and crannies dry. Wear gloves to protect your hands.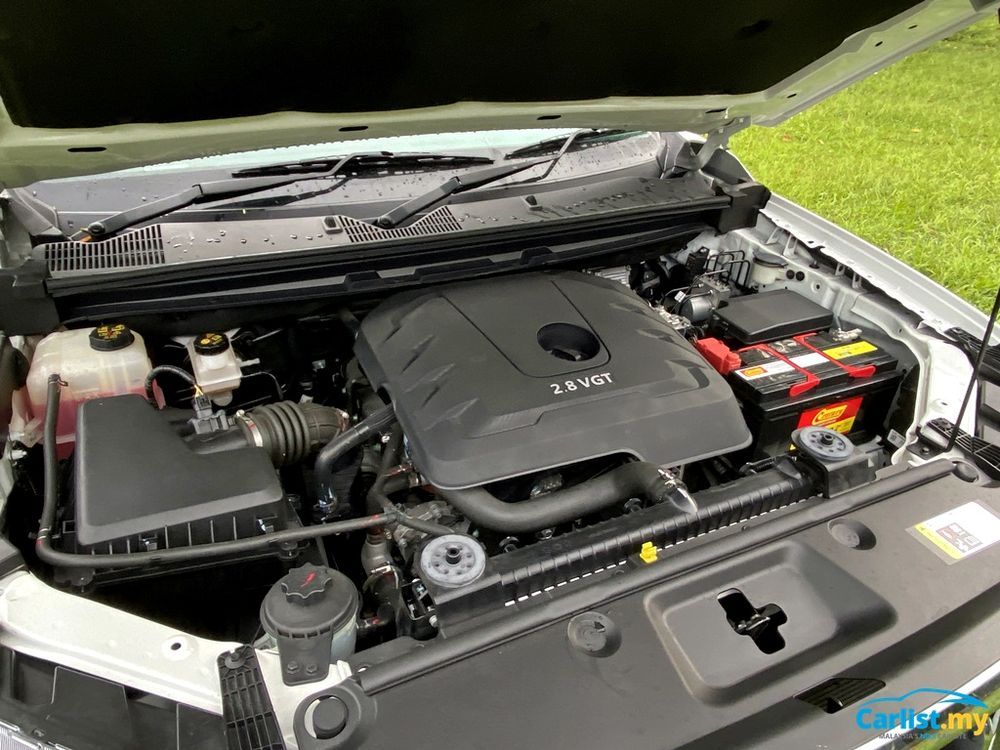 What you need: Wet towels, old toothbrush, hand gloves, and all-purpose cleaner degreaser solution
Dompet damage: Nothing more than RM50
8. Do an oil change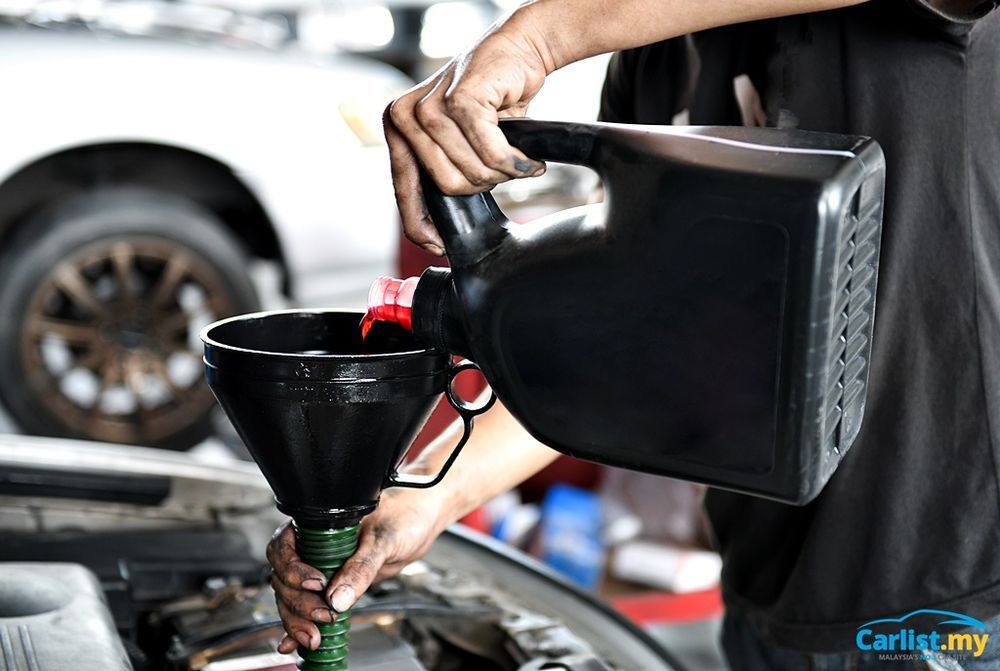 If your car is due for a service but your preferred mechanic is closed, why not DIY. Contrary to popular belief, changing your engine oil is quite easy and rarely requires special tools besides a socket set and oil filter wrench cap. Check out YouTube videos that are specific to your car and follow the steps properly. You can purchase your engine oil and filter online or at a spare part shop and save on labour costs. While you're at it, check the air filter and cabin filter as well, these are other commonly overlooked items that will get your car driving great again.
What you need: Invest in a proper socket set that will serve you a lifetime. A proper wrench cap, and your car's service consumables.
Dompet damage: The socket set and wrench cap should set you back no more than RM200. Service costs such as the oi and filter depending on your car.
Disclaimer: You have to dispose of engine oil properly. Check for oil recycling centres in your area or you can alternatively pass it to a nearby workshop to recycle. Carefully drain your old oil from the engine into a pan and refill the bottles (of the engine oil you bought) to dispose of.
9. Change faulty bulbs
The various lightbulbs in our car will tend to burn out or not shine as brightly after a couple of years. Go around your car and check if they are all working fine. Replacing a lightbulb in your car can be as easy as changing a bulb on a desk lamp. Look up tutorials online, purchase the correct bulbs for your car online or at a spare part shop, and change these yourself.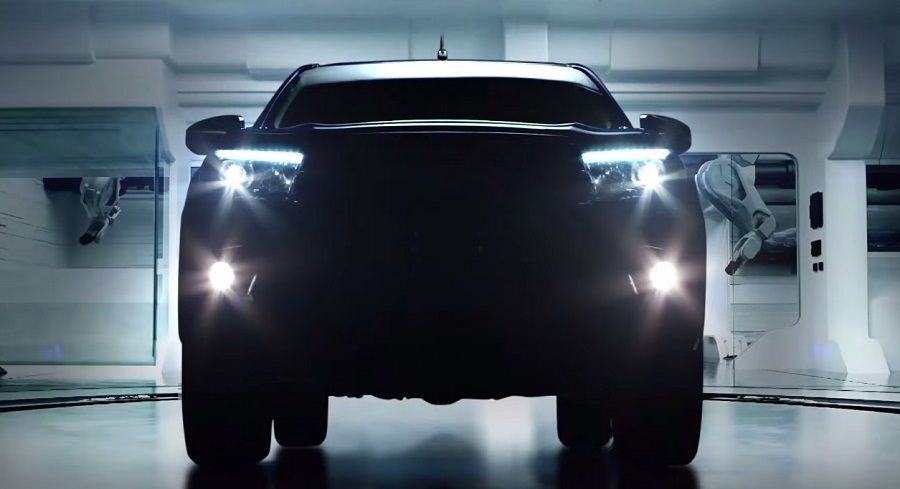 What you need: A simple screwdriver set, perhaps a plastic trim removal set, and the correct lightbulbs for your car.
Dompet damage: Besides the lightbulbs, maybe RM25 for all the tools you need from MR DIY.
10. Change your wipers
The rubber on your wipers hardens and becomes ineffective after a while. If left unattended, they become a hazard if you can't see properly in heavy rain. Wipers are not expensive and in most cases just need to be clipped in place. Certain (mostly continental) cars tend to have different mounting methods but you can check out how to change these online or in your car's manual.

What you need: The correct sized wiper for your car and maybe a flathead screwdriver
Dompet damage: Just the wipers, you probably already have a flathead screwdriver lying around.
Disclaimer, be sure to measure your existing wipers before buying a new set, wrong wiper sizes can affect how they work and how much of your windshield area that is cleaned.
Conclusion
While it may seem daunting at first, working on your car isn't as tedious as some may think and goes a long way in helping you understand your car better and know what it needs from time to time. Yes in certain cases you might need to invest in some tools and components but if utilised properly, they return savings (otherwise spent at the workshop) many times what they cost to buy.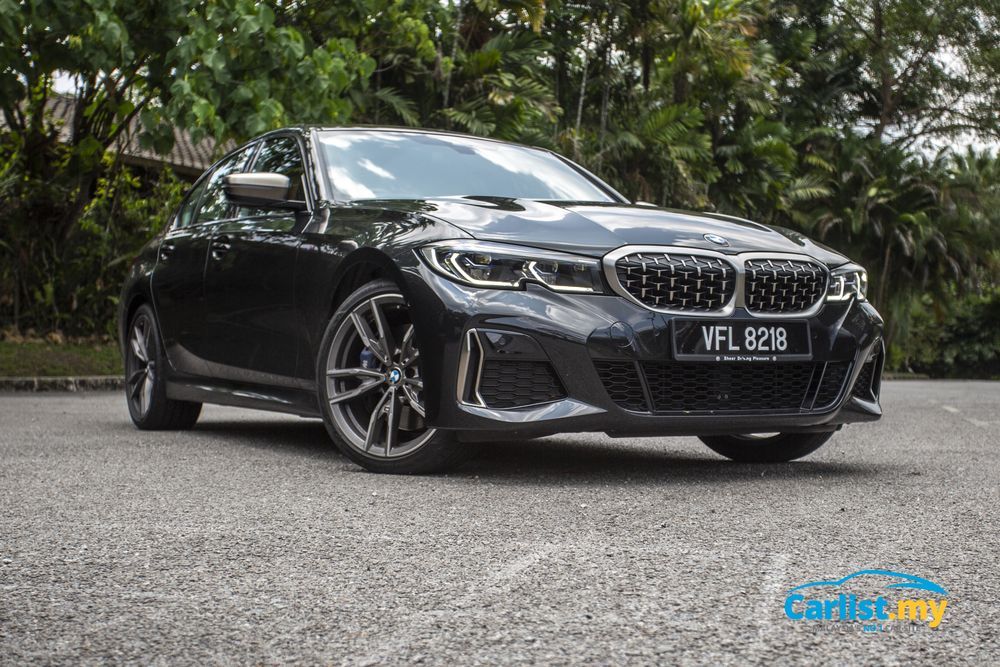 In addition, given the wealth of information available online, it's easier than ever to get started, so go ahead, tick of as many of the items as you can on this list, we can assure your car will be looking and driving miles better than before.


For more latest car news, reviews, car buying guides and videos visit us at Carlist.my Auto News.
Check out all the best new & used car deals in Malaysia at Carlist.my.
Sell your car fast with the best offer? Visit us at CarlistBid.my.
Get the latest new car promotions at New Car website now.
---
---
---
Comments