 Tahukah anda pencuri hanya memerlukan dalam 20 saat sahaja untuk pecah masuk kereta bagi tujuan mencuri barangan berharga ataupun melarikan kereta anda? Oleh itu, kami nak kongsikan tips bagi mengelakkan kereta anda dipecah masuk atau dicuri ketika Lockdown 3.0 ini berlangsung.
---
10 Tips Mencegah Kereta Daripada Dicuri
Kes kecurian kereta di negara ini masih lagi berleluasa. Oleh itu, anda perlu sentiasa berjaga-jaga bagi mengelakkan malang yang tidak berbau. Bagi mereka yang gemar meninggalkan kereta untuk sementara waktu dengan enjin tidak dimatikan serta pintu tidak dikunci, kereta serta barang-barang berharga dalam kereta anda itu telah terdedah kepada bahaya dicuri. Meskipun hanya sekejap sahaja ditinggalkan, namun waktu sekejap itulah yang diperlukan pencuri untuk mencuri kereta anda.
Oleh itu, anda disarankan untuk sentiasa berhati-hati dengan keadaan sekeliling sebelum meninggalkan kereta anda. Berikut merupakan antara tempat kecurian kereta ini biasa berlaku:
Tempat letak kereta awam
Kompleks membeli belah
Depan rumah
Di tepi jalan
Tempat letak kereta di kawasan peranginan (hotel, resort)
1. Letak Kenderaan Di Lokasi Strategik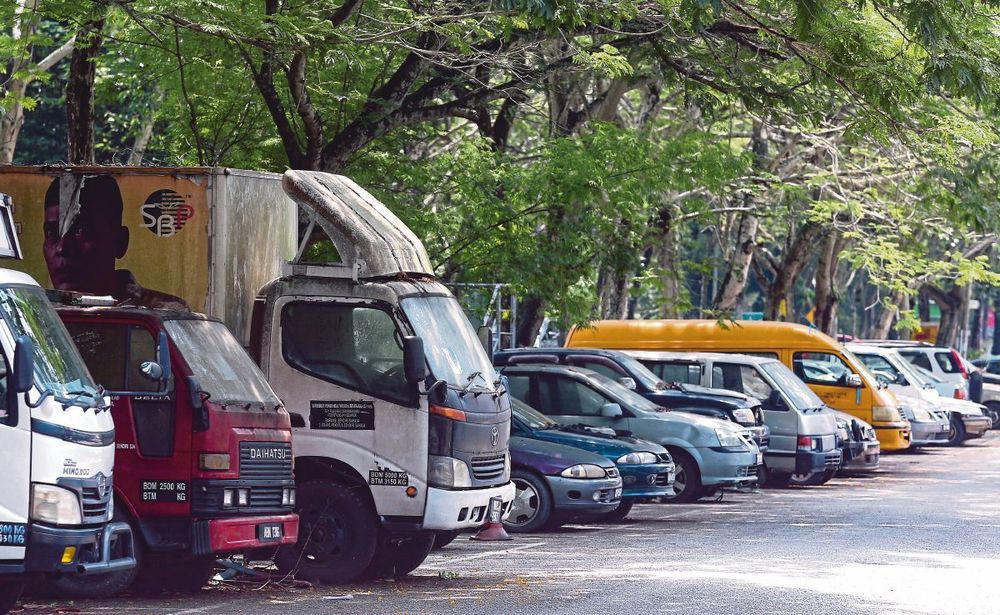 Pertama sekali, sentiasalah meletakkan kenderaan anda di lokasi yang strategik yang mempunyai pencahayaan yang baik. Tahukah anda cahaya merupakan musuh utama pencuri? Aktiviti terkutuk ini lebih selesa dilakukan di kawasan gelap dan tersorok. Seeloknya, letakkan kenderaan anda di bawah cahaya lampu ataupun berhampiran kawasan parkir kereta yang lain. Elakkan daripada meletakkan kenderaan di kawasan sunyi dan tersorok.
Elakkan juga parkir bersebelahan dengan kenderaan bersaiz besar seperti lori atau bas kerana kereta anda akan terlindung dari pandangan dan ia memudahkan aktiviti pencurian. Saranan ini lazimnya merujuk kepada pemilik kenderaan yang tinggal sama ada di rumah flat atau pangsapuri yang tidak menyediakan parkir khas. Jika anda parkir di pusat membeli belah, pastikan kenderaan anda diletakkan dalam jarak penglihatan juruwang di pondok pembayaran atau pengawal di kawasan parkir untuk lebih keselamatan.
2. Jangan Tinggalkan Barang Berharga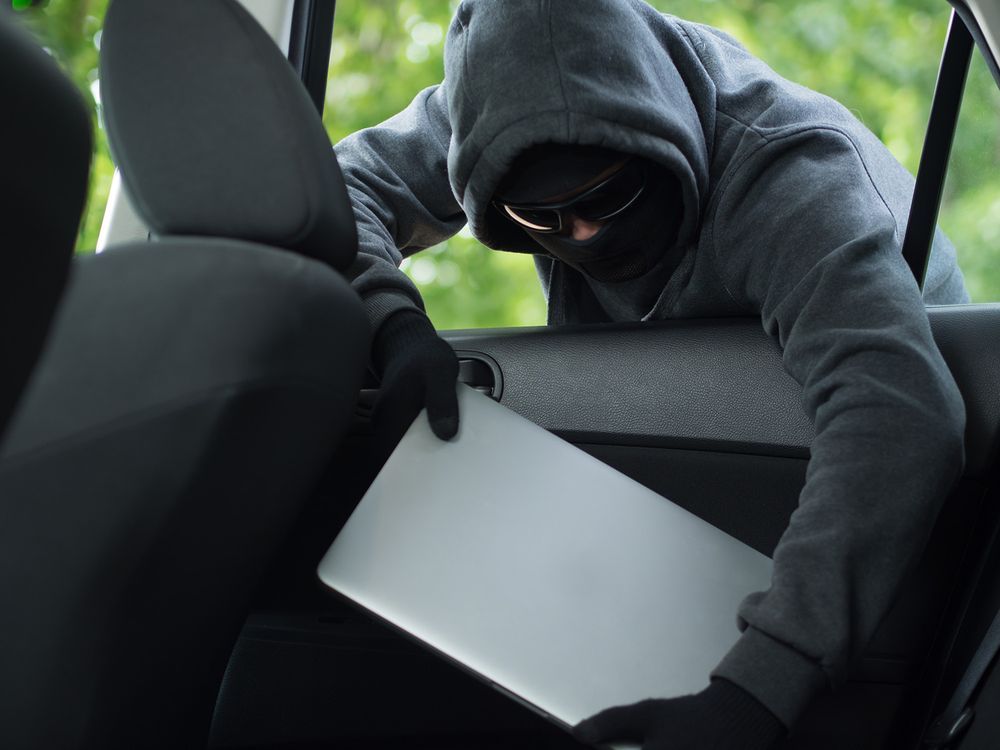 Ketika anda meletakkan kenderaan ataupun meletakkan sesuatu barang dalam kereta, penting untuk anda peka dengan keadaan sekeliling. Sekiranya ada terdapat seseorang yang berkelakuan mencurigakan seperti tidak putus-putus memerhatikan anda berdekatan kawasan tersebut, seeloknya letakkan kenderaan anda di kawasan yang lebih selamat. Atau lebih mudah, jangan tinggalkan langsung barang berharga dalam kereta meskipun cermin kereta anda mempunyai pelindung filem gelap ataupun tinted.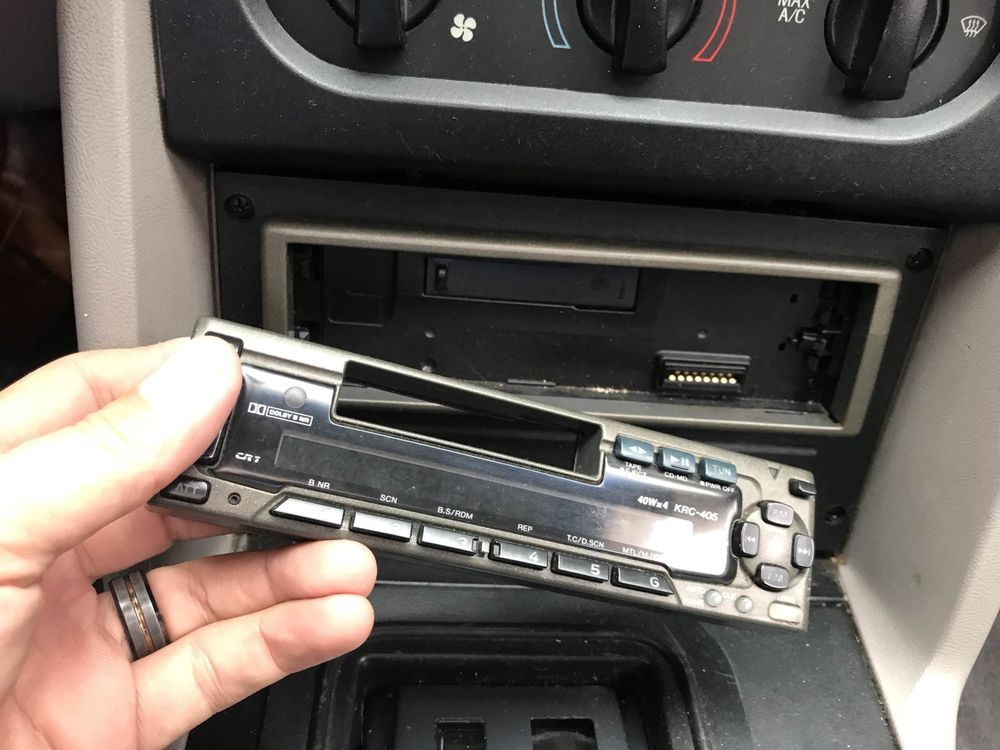 Jika tidak dapat dielakkan, barang berharga di dalam kereta boleh di simpan di dalam but kereta supaya ianya tersorok dari pandangan pencuri. Untuk sistem pemuka audio kereta yang boleh ditanggalkan, seeloknya tanggalkan dan simpanlah di tempat tersorok di dalam kereta seperti di glovebox mahupun but kereta. Meskipun pencuri tahu anda cabut dan sorok faceplate terbabit, tetapi pencuri tak tahu lokasi sebenar faceplate itu. Mungkin ada dalam kereta, mungkin tidak. Jadi tak berbaloi pencuri nak curi sistem audio tanpa faceplate ini.
3. Kunci Pintu Kereta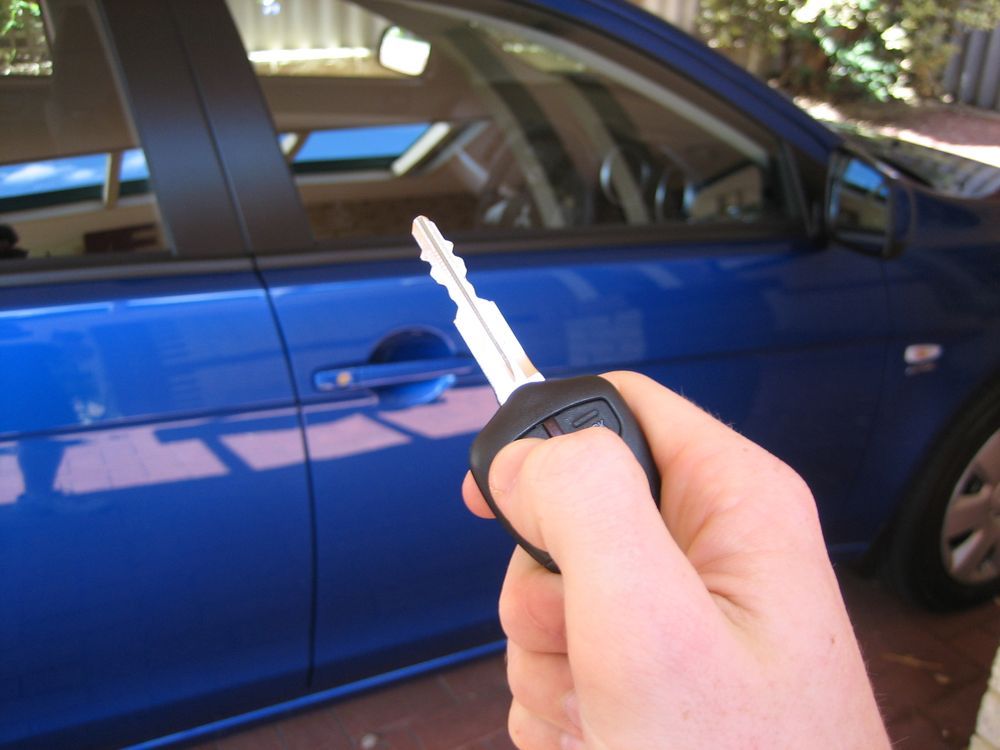 Jika anda ingin meninggalkan kenderaan anda tidak kiralah untuk tempoh sekejap atau lama, pastikan pintu kereta sentiasa dikunci. Jangan lupa untuk double check pintu kereta anda setiap kali lepas kunci kereta. Selain itu, elakkan daripada mengunci kenderaan anda setelah anda berada jauh daripada kereta kerana khuatir alat kawalan penggera anda sudah kehabisan bateri.
Apabila anda singgah ke kedai untuk membeli surat khabar atau rokok sekalipun, kuncilah kereta anda terlebih dahulu dan matikan enjinnya. Jangan sesekali jadikan kereta anda sebagai easy target kepada geng penyamun ini. Dah lah tak kunci pintu, enjin pun hidup. Memang mengundang pencuri ibarat orang mengantuk disorongkan bantal.
4. Sistem Penggera Berkualiti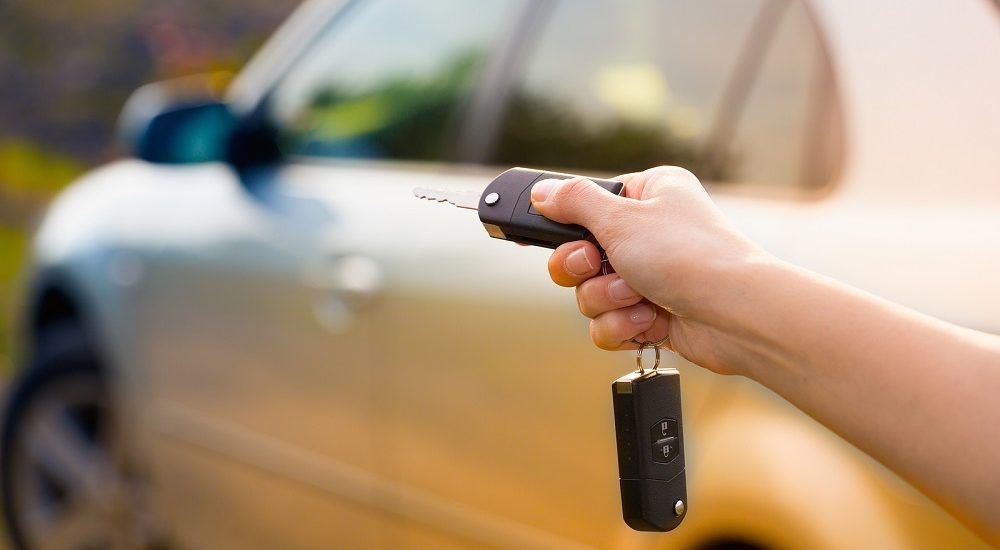 Pastikan sistem penggera kereta anda berfungsi dengan baik. Tak salah untuk anda berbelanja lebih bagi mendapatkan sistem penggera yang berkualiti. Biar mahal asal selamat! Memandangkan kebanyakan daripada kita manghabiskan masa di rumah sepanjang Lockdown 3.0 ini, jadi jarang untuk kita menggunakan kereta. Sistem penggera ini amat berguna terutama bagi mereka yang meletakkan kereta berjauhan dari rumah. Bagi pemilik model kereta panas seperti Proton Wira dan Perodua Myvi, anda amatlah digalakkan untuk memasang penggera pada kereta anda.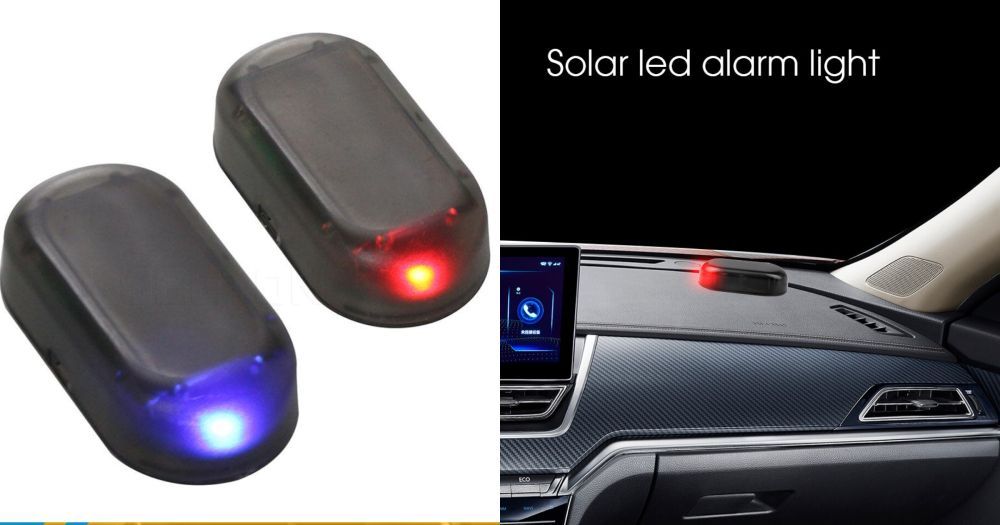 Selain itu, bagi kereta yang tidak mempunyai penggera, anda turut boleh menggunakan teknik mengacah pencuri dengan meletakkan lampu kecil yang berkelip di bahagian dashboard kereta sebagai lampu sistem penggera. Bila pencuri dah nampak seakan-akan kereta anda dilengkapi dengan sistem penggera, pasti pencuri akan target kereta lain yang lebih mudah.
5. Panaskan Enjin Kereta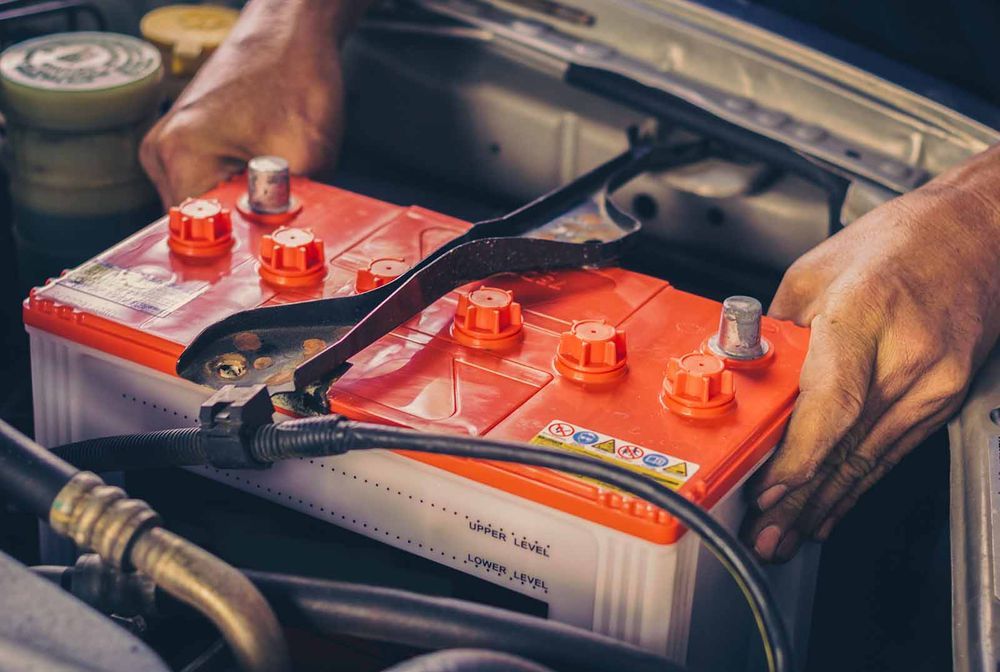 Oleh kerana kereta anda lebih kerap terbiar ketika Perintah Kawalan Pergerakan (PKP) ini, perbuatan memanaskan enjin kereta sekurang-kurangnya 2-3 kali seminggu ini amatlah berguna. Bukan sahaja bagi mengelak daripada berlakunya masalah bateri, brek dan beberapa komponen penting kenderaan akibat sudah lama tidak bergerak, tetapi aktiviti ini juga dapat memeriksa sama ada bateri kenderaan masih ada dan tidak dicuri. Kecurian bateri kereta masih lagi sesuatu yang popular di negara ini. Anda juga boleh memasang klip pada bonet kereta anda untuk membolehkan anda mengunci bonet daripada dibuka.
6. Pasang Kunci Tambahan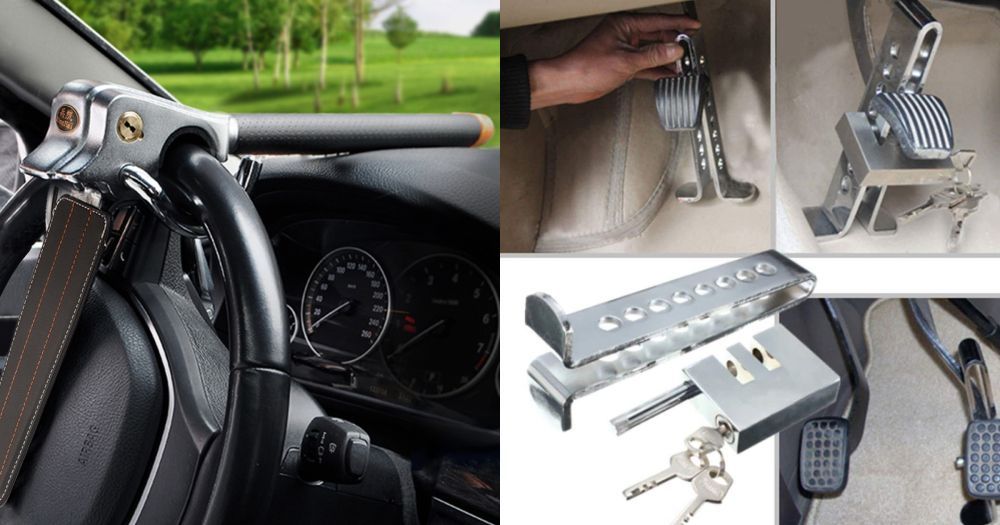 Selain mengunci pintu kereta anda, anda juga boleh menambah baik tahap keselamatan kereta anda daripada dicuri dengan memasang kunci tambahan pada kereta. Kunci tambahan ini merangkumi kunci stereng, kunci tayar dan kunci klac. Dengan penambahan kunci seperti ini, penjenayah perlu mengambil masa lebih lama untuk membuka kunci-kunci berkenaan. Selain cahaya, masa juga merupakan musuh utama pencuri.
7. Siap Sedia Dengan Kunci Di Tangan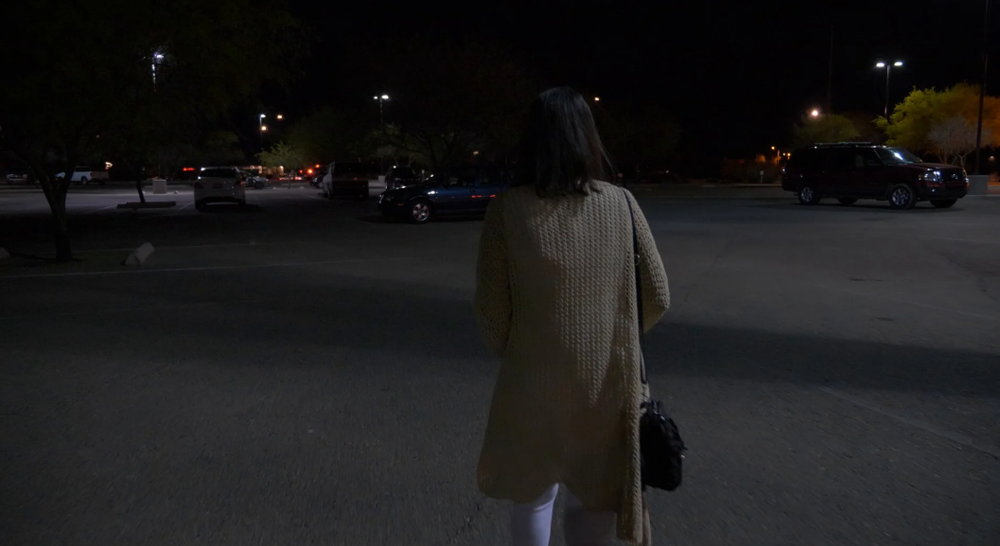 Kebanyakan kecurian kereta berlaku ketika pemilik tidak berada di kawasan berkenaan. Namun ada juga kes curi yang berlaku di mana pencuri akan mengekori pemilik kereta sampai depan kereta untuk mencuri. Oleh itu, anda perlu sentiasa bersiap sedia dgn kunci di tangan apabila menghampiri kereta. Nanti bila sampai kereta boleh terus masuk sahaja. Bayangkan ada orang ikut dari belakang, masa itu la baru nak terkial-kial cari kunci.
8. Jangan Tinggalkan Wang Kecil Dalam Kereta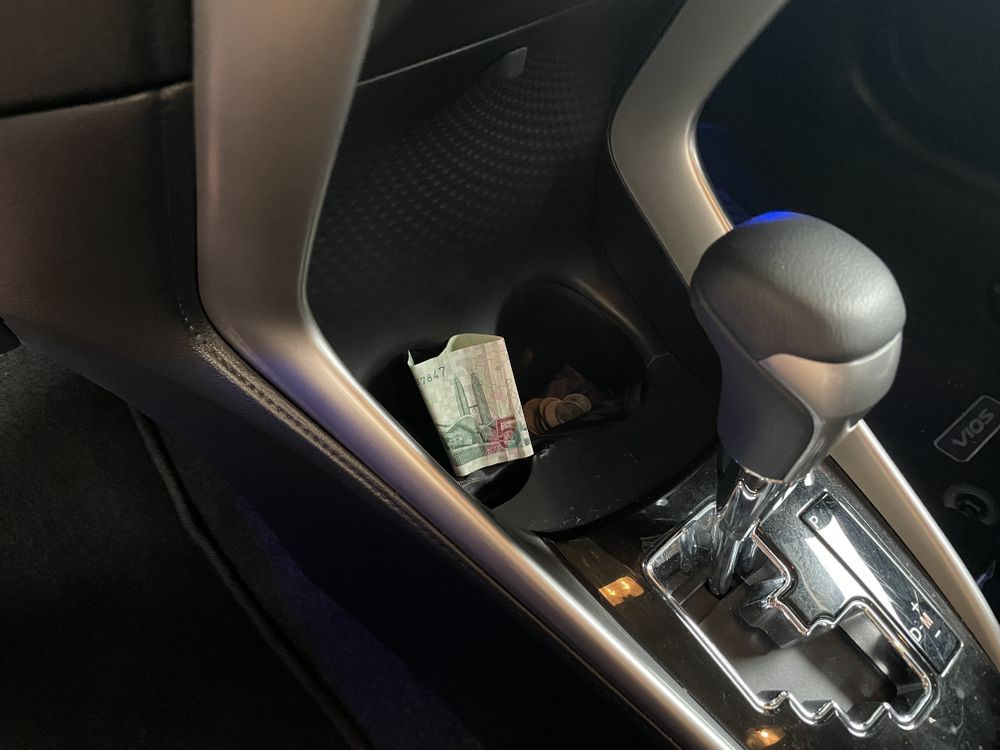 Sesetengah pemandu gemar meninggalkan wang kecil di dalam kereta bagi tujuan pembayaran tol ataupun parkir kereta. Bagi anda, nilainya tidaklah banyak sampai boleh merugikan anda. Tetapi, bagi pencuri bertaraf rendah, RM5 pun dah nampak mewah. Jangan pula disebabkan RM5 itu dicuri, tingkap kereta anda dipecahkan. Kos nak baiki cermin tersebut jauh lebih mahal daripada nilai wang yang dicuri itu. Tak berbaloi!
9. Pasang GPS Tracker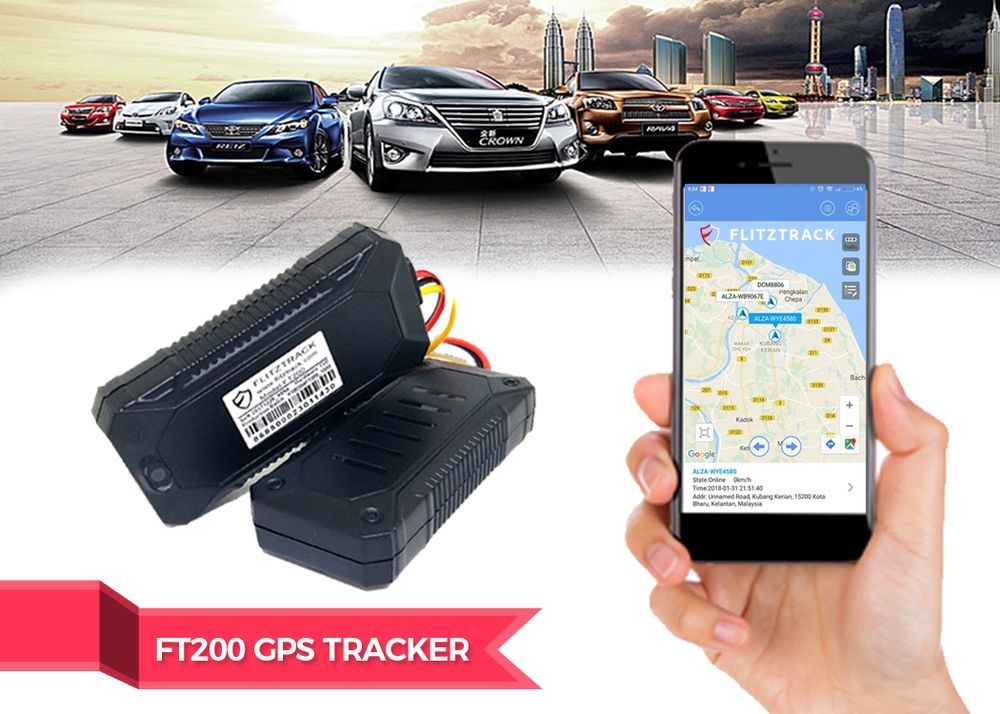 Berbelanjalah sedikit untuk mendapatkan sistem pengesan GPS pada kereta anda tidak kiralah kereta baharu mahupun kereta terpakai. Meskipun kereta murah, bila dah hilang, siapa nak tanggung? Tambahan pula, berapa sen sangatlah harga pengesan GPS ini berbanding harga sebuah kereta. Ada pelbagai jenis pengesan GPS boleh didapati di pasaran buat masa ini. Dengan pengesan ini, kedudukan kereta anda dapat dijejaki dan ini amatlah membantu dalam urusan pihak polis untuk menjejaki kereta tersebut.
10. Arahkan Tayar Pada Bendul Jalan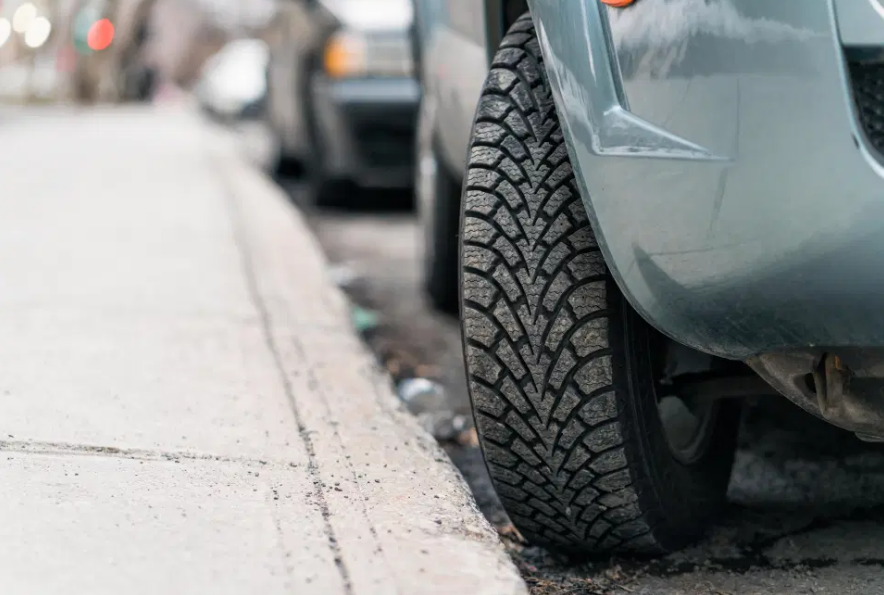 Akhir sekali, bagi mengelakkan kereta anda dicuri menggunakan tow truck, pihak polis telah memberi galakan supaya pemilik kenderaan meletakkan kereta dengan menyengetkan kedudukan tayar ke arah bendul jalan. Dengan cara ini, pencuri akan menghadapi kesukaran untuk menarik mahupun menolak kereta anda. Pencuri perlu melakukan kerja dengan cepat, jadi kereta yang payah untuk dicuri biasanya digugurkan daripada senarai mereka.

For more latest car news, reviews, car buying guides and videos visit us at Carlist.my Auto News.
Check out all the best new & used car deals in Malaysia at Carlist.my.
Sell your car fast with the best offer? Visit us at CarlistBid.my.
Get your latest new car promotion here also.
---
---
---
Comments