2015 Mazda 2 SKYACTIV Review - There is Something About Mazda
Reviews Persistence, determination, uniqueness. Mazda isn't your average car company, just as the 2 hatchback isn't your average compact runabout. Though on paper it goes toe-to-toe with the like of the Honda Jazz, Ford Fiesta, and Peugeot 208, the 2 is the embodiment of Mazda's determination to forge its own path.
Long before Sun Tzu's words became a trope for management gurus and corporate team building sessions, the Chinese military strategist had some pretty radical thinking in the conduct of warfare. One of which was to burn your own boats and bridges as soon as you and your army have crossed into enemy territory. The point being was to leave your own men with no means of escape from combat. It sounds utterly insane and borderline suicidal, but Sun Tzu believed that by doing so, they won't be fighting off an enemy, but fighting for their lives.
Sun Tzu understood that there was no better motivation than the strong innate will to live, and the only way to bring it out of complacency is by putting everything at risk. Though I'm not certain if Sun Tzu's words were at the core of Mazda's rebirth as an independent car maker in 2008, right amidst the chaos of the financial meltdown, but their actions thereafter certainly bear a striking resemblance.
For the first time since Ford acquired a controlling stake in the company in 1996, Mazda had to stand on their own two feet and on shaky ground no less. In a period rife with uncertainty, where many companies were battering down the hatches, cancelling ambitious projects, and fortifying their bases to stay put, waiting for the winds of turmoil to blow over. Instead of playing it safe, Mazda went on the offensive. Within a few short years Mazda went from a company that enjoyed the security and stability brought about through Ford's huge pool of resources and economies of scale, to developing their own engines, a whole new umbrella of fuel efficient technologies known as SKYACTIV, and drew up a sensual new design language to boot.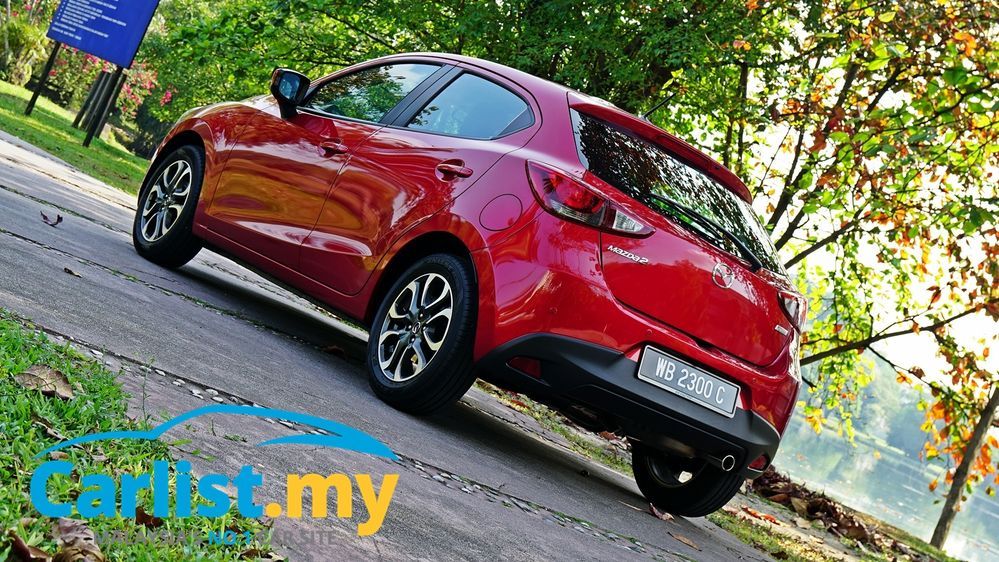 Since then, Mazda's reinvention wasn't carried out in a constant and even manner. Instead the company is improving and evolving their designs and technologies as they go along. Charting their progress was more like observing rings on a tree stump, with sudden strides made in its design and features in every successive model from the 3, and right up to the up and coming CX-3. Marked improvements that can be seen on their new RM84,800 2 hatchback, is the latest iteration of the company's new era to arrive on our shores.
Even though models we get here are denied the intense segmented LED headlights that you see on models destined for other markets, the 2 looks utterly captivating. Apparently those LED headlights option that is only available for Japanese and European market models. But no matter, the rest of its sculptured shape is carried over, largely unspoilt from the Hazumi concept car. Where previous iterations of the 2 hatchback's looks can be described as being inoffensive and gender-neutral, this new one bleeds masculinity. Its curves and lines convey an aggressive and muscular appearance that is the hallmark of Mazda's distinctive Kodo design language. Opinions on the matter will be polarising, but from Mazda's design-led product strategy, that may have been the intent.
I am however, not open to any debate that the 2's interior is anything less than a masterpiece in design. Bereft of buttons, the dashboard's asymmetrical design is to my mind a logical progression of moving from button-strewn dashboards that is cantered towards the driver, to one that is centred on the driver. Everything that the driver needs to know is laid out in front of them through a minimalistic instrument cluster, whereas access to the multimedia and navigation features is facilitated with a dial-operated MZD connect system, similar to the systems found on Audis, BMWs, and Mercedes-Benz. As an additional driver's aid, the 2 also comes with a simple heads-up display unit, which is only capable of displaying its current speed, but a welcomed surprise for a sub-RM100,000 hatchback nevertheless. Mazda could have left the rest of the featureless dashboard hidden beneath a plastic panel, but chose to wrap it instead in a neat soft touch material, and run a length of stitching along it. Put together, the clean dashboard layout, accentuated by gorgeous metal highlights and contrasting stitching, lends the cabin an ambience that was once the reserve of premium names.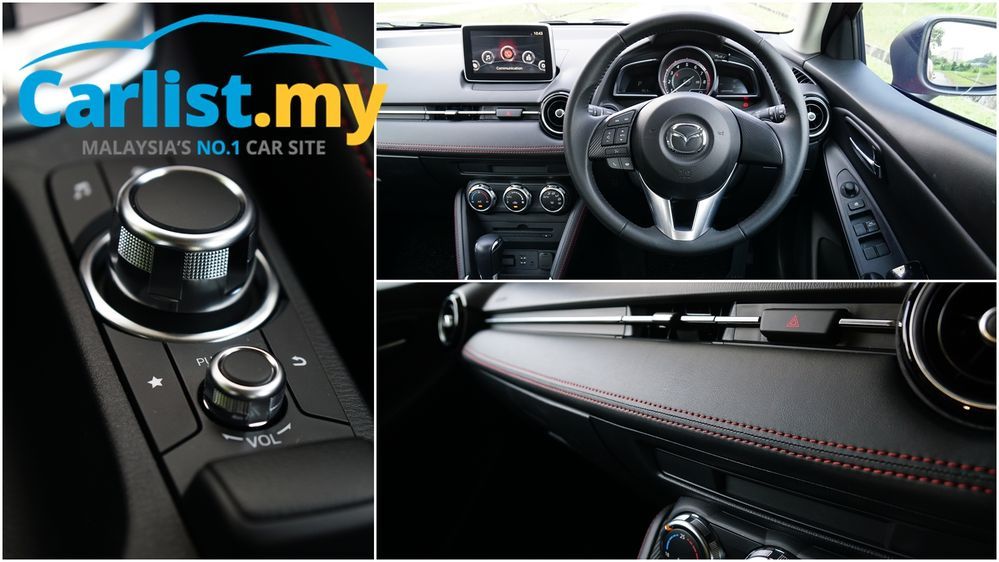 Setting aside appearances, the reason most of us still hold Mazda dearly is for their propensity at making cars that tug at the heartstrings of drivers. You only need to look so far as their "Zoom-Zoom" tagline, to be reminded that Mazda is still very much in the business of making cars with an emotional quality, and the 2 promises to deliver just that. At its launch Mazda, rather ambitiously declared the 2 as the ultimate incarnation of their "Jinba-Ittai" (horse and rider as one) philosophy, in their new four-door model line-up. With the likes of the CX-5, 6, and 3, the 2 is the smallest tyke amongst hallowed company, and out on the road, it certainly lives up to those claims.
Tipping the scales at 1056kg the 2 is a timely reminder that you don't need big power figures to have a bit of fun. Its modest 1.5-litre 4-cylinder SKYACTIV-G direct-injection engine puts out 116PS at 6,000rpm and 148Nm of torque at 4,000rpm, but it feels ample enough thanks to the generous amounts of low-end torque from the direct-injection system and a smooth progression of power right up the rev range. Complementing the engine's eagerness is a six-speed SKYACTIV-DRIVE automatic, which to my opinion at least, is the best torque-converter transmission around for its responsive nature and decisive shifts.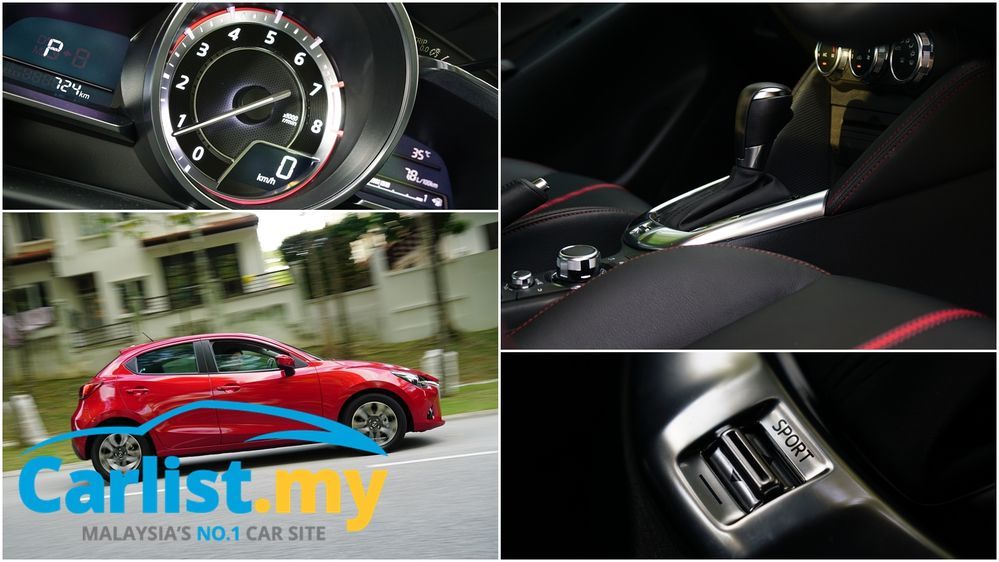 Chuck it through a corner and the 2 clings on to the line confidently with its 185-width tyres surprisingly well. The firm suspension keeps body roll at bay, whereas the electric steering offers a very precise and linear response. If it has to be asked, as a hatchback for carrying the groceries, the 2 is admittedly short-handed with its smaller interior dimensions. But as a daily driver, it is an absolute delight. There aren't many cars in its field that can match its delightful handling characteristics coupled to a buzzy yet fuel efficient engine. "Jinba-Ittai" personified for the first time in a hatchback.
On top of that, Mazda is one of the few companies who get things right for drivers. For instance, the manual override shifter on the automatic has the "push-to-go-down" and "pull-to-go-up" arrangement, as it should be. The i-STOP automated start/stop system is only activated by the amount of brake pressure you apply to the brake pedal. You also won't find secondary settings for the throttle or steering, as Mazda just left one setting for it, which is sharp and responsive. Its implied simplicity and focus is a breath of fresh air in a world of growing unnecessary complexity. Unfortunately I wanted to put the six-speed SKYACTIV-DRIVE automatic in the same breath, but Mazda, in their continuous strive to improve their catalogue of features, have introduced a "Sport" button in the 2. Flick the small toggle at the base of the gear shifter and the transmission will hold the gears for longer under acceleration and deliver quick downshifts under braking. Considering that the "Sport" setting does alter the shift points by a significant degree, allow you to swing the needle right up to the red line, I will let that one slide.
Seeing how far the 2 has progressed from the CX-5, or indeed the Ford-era cars, it is hard to believe that Mazda once stood on the brink of oblivion. After all the logical thing to do for a relatively small car maker such as Mazda to do is to keep their heads down, play safe, and follow the pack leaders. Don't take unnecessary and costly steps, such as making a small hatchback that is fun to drive and actually feels nicer than its price tag would suggest, as demonstrated with the 2.
But then again, that has always been the story of Mazda. A company headquartered in Hiroshima, the same city that saw the destructive power of nuclear energy and yet rose from its ashes. Its own story is reflective of that reality. Mazda has had their fair share of crises in the past, but each time, emerging stronger than before. Ironically, Mazda are at their strongest when they dared to take bold and risky steps that flew in the face of convention.
The 1960s saw Mazda adopt rotary engines on a wide scale, which helped establish their identity, and in 1991 their persistence with the technology ultimately paid off, with their name being cemented in motorsports history as the only Japanese manufacturer ever to win the 24 Hours of Le Mans. The creation of the iconic MX-5 in 1989 not only broke through the European roadster hegemony, but revitalised it, and to this day it continues to be the best-selling two-seat convertible sports car in history.

In more recent times, that same audacity to defy convention has shown itself with the conception of the SKYACTIV fuel efficient technologies. Where manufacturers were busying themselves with heavy turbocharged engines, SKYACTIV favoured lightweight naturally-aspirated engines, and super-capacitor energy storage devices instead of conventional batteries. In Mazda's world view, power and weight corrupts, with lightweight and simplicity being their ethos.
This persistence to forge their own way, whilst upholding those emotional bonds and child-like captivation that sits in the heart of every driver, is a trait made rare in the pursuit of mainstream appeal. Through their dogged-determination, even at times with their backs against the wall, Mazda has given the world some truly wonderful automotive creations. They say it is the spirit of the people of Hiroshima that drives Mazda to do what they do, the modern personification of those ageless words from a sage long ago.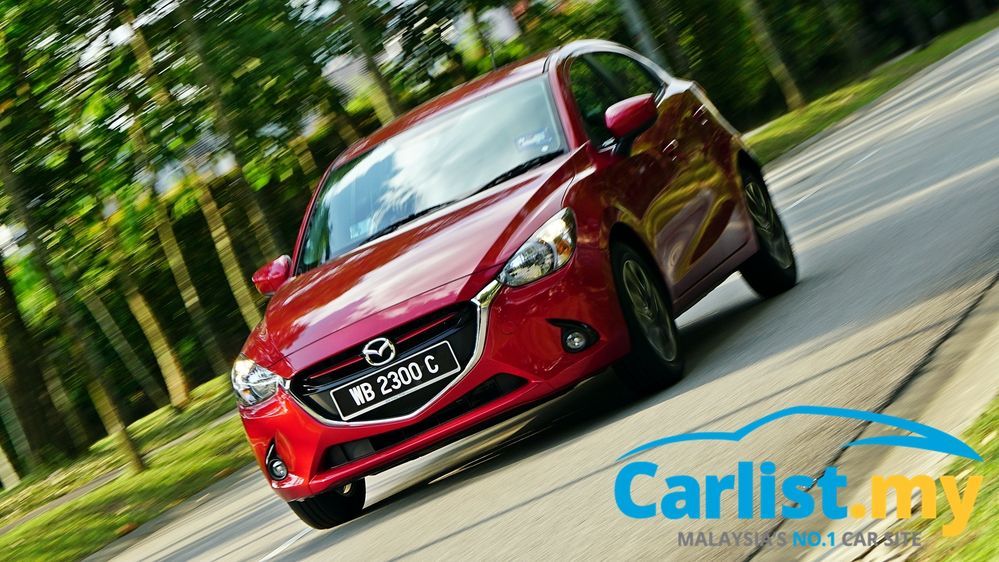 ---
---
---
Comments