2015 McLaren-Honda F1 Racer Unveiled: The Return Of A Legend
Auto News Call it the MP4-30. Call it the 2015 McLaren-Honda F1 car. Call it what you want. Whatever you call it, rest-assured that this is the stuff of legend. 23 years ago, a partnership lived: one that many would call the most fearsome pairing in all of the sport's history. 1988 to 1991. Four world constructors' championships. Four drivers' championships. Ayrton Senna. Day-glow orange. Tobacco advertising. Goosebumps yet?
It's obvious that we at Carlist.my doesn't always report on the happenings of Formula 1, but given the sport's recent downturn for charm, we can't help but get a little bit more excited than we should when something this big rolls out of the pit-box.
And so we have what we have here today (catch the movie reference, anyone?), the return of the McLaren-Honda era, in the form of the unveiling of its 2015 racer. Gorgeous, isn't it? The chrome-based livery is McLaren-esque through and through, and the car itself looks properly good – unlike the recent obscenity with phallic objects we've come to see in recent years.
But more excitingly, if you look down the nose of the car, you find that iconic and oh so familiar 'H' logo rather than the previous three-pointed star. The engine cover is adorned with the same, this time in full. Honda is back.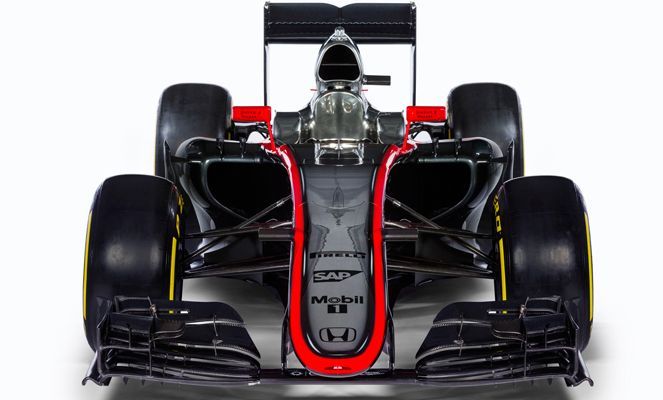 While this may not be the full form of the car, its liveries are what you can expect to see throughout the season. We expect to see a more complete version of the racer at the coming first test session of the year in Jerez, Spain, where Fernando Alonso and Jenson Button will have some pretty massive shoes to fill in an attempt to maintain all the hype.
Honda aren't messing around either. Back after a six-year absence from the sport, Honda's engineers have been hard at work to do nothing short of successful return to F1.
A "no-compromise" approach, as Honda's motorsports chief Yasuhira Arai says. "As you can see with the new MP4-30, we've dedicated ourselves as one team with McLaren to create a new car that compromises on nothing. Either power or aerodynamics," said Arai.
---
---
---
---
Comments