2015 Porsche 911 GT3 R - A Lightened, Hardened, Track-Ready 911 You Can Own
Auto News Porsche has taken the covers off its new 911 GT3 R at a very fitting location: the Nurburgring. Based on the GT3 RS road car, the GT3 R is a lighter and more track-focused machine that develops more than 500 horsepower from its 4.0-litre flat-six engine.
This isn't the most extreme version of the type 991 Porsche 911, though, but it is the most extreme version that you can actually buy. The top dog there would be the 911 RSR racer.

To elevate the 911 GT3 R above the GT3 RS road car, Porsche had to make a few key changes. Apart from the uprated powerplant, drive now goes through a six-speed constant-mesh sequential gearbox with pneumatic paddle shifters and a mechanical limited slip differential. The wheelbase itself also differs, being over three inches longer than the previous model to improve weight balance.
Much of the car has either been stripped completely of unnecessary components or replaced with lighter material equivalents. They include a body shell comprising of an aluminium and steel composite, carbon fibre reinforced plastic (CFRP) doors, rear wing, wheel arches, and front/rear fairings. Also, the front and wear windscreens have been replaced with plexiglass while the door windows are removable polycarbonate.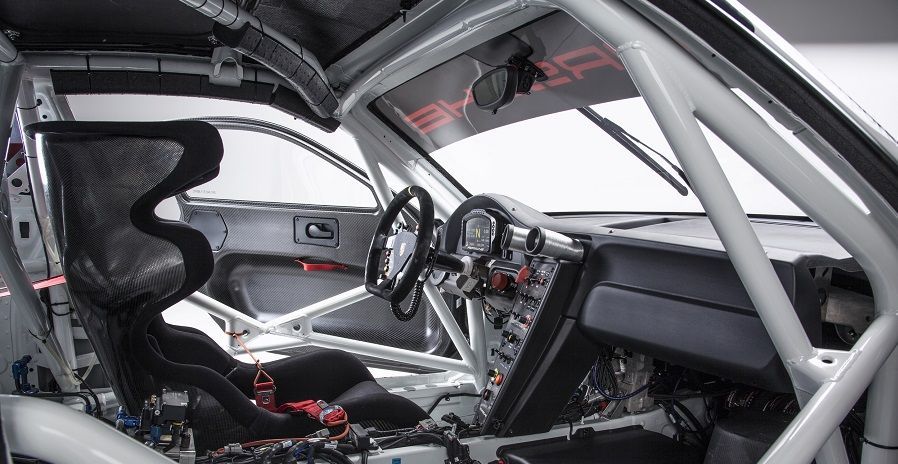 For better track operability, the GT3 R comes with a safety fuel cell that holds 120-litres of fuel and comes a safety valve that shuts the fuel supply when the car detects a problem or through driver intervention.
All this go-faster tech doesn't come cheap, mind you, and you'll need 429,000 euros (RM1,741,658) for the privilege of owning one. For those who really want to live out their dream of being a racing driver, whoever that may be, this might be considered a bargain. But that's doubtful.
---
---
---
---
Comments