2015's Top New Cars Under RM 65k (Non-National): Just What Could You Get?
Buying Guides So, you're shopping for a brand-new car, and want something affordable, compact, and just enough to get you around town without having to worry about squeezing around tight spaces or into a cramped parking spot.
At the same time, you don't want to inconvenience yourself by buying something used or old – I mean, who doesn't love the whiff of a new car, let alone the manufacturer warranty and free services thrown in.
Of course, you could just bag yourself a reliable Perodua Myvi, Axia, Alza or Proton Iriz, Exora or Saga, and they would all be great choices. But what if you wanted to dabble in something from beyond our shores?
There you are, then, browsing what is otherwise known as the non-national A-segment in this country: compact cars that retail under the RM65k mark or so, and aren't a Proton and Perodua. So, what are your options?
Here, we've listed out for you our favourites in the market, all packed with everyday convenience, a compact body, and an affordable price.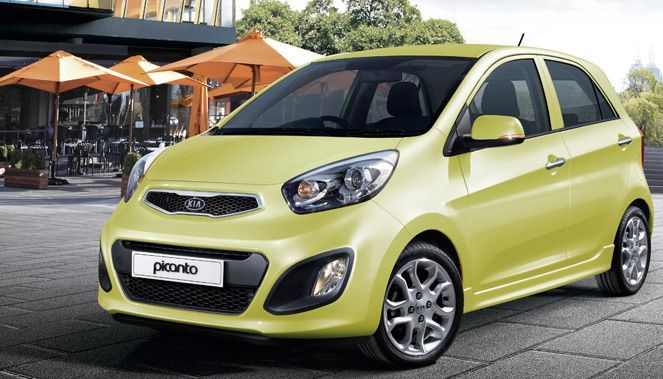 Kia Picanto RM59,888 (OTR with insurance + GST)
Without wasting any time, we're starting with our top choice in the segment, the 2015 Kia Picanto. We said it a while ago, and we're saying it again: this thing is super-packed with equipment and features you never knew you needed, and is priced just right.
The compact Kia Picanto comes with a 1.2-litre petrol engine that makes 87PS and a sprightly 119Nm of torque, when paired with a four-speed torque converter automatic transmission: just enough to get you around town in a zip.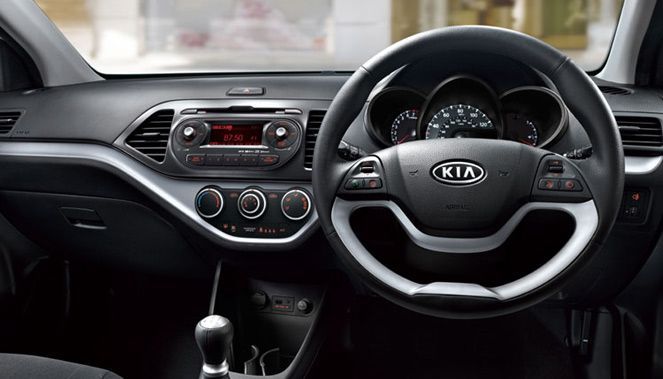 It's fully-loaded with safety features, such as Electronic Stability Control, Traction Control System, speed-sensing auto door locks, parking sensors, ABS, EBD and Brake Assist. With Bluetooth audio connectivity and mobile phone handsfree, steering wheel audio and voice controls and USB ports, there's little left to desire with the Picanto.
Believe it or not, this thing even has a full six airbags, along with four disc brakes for hard stopping power beyond the demands of the car's weight.
Naza Kia Malaysia, the official distributors of Kia vehicles in Malaysia, also offers a five-year manufacturer warranty with unlimited mileage.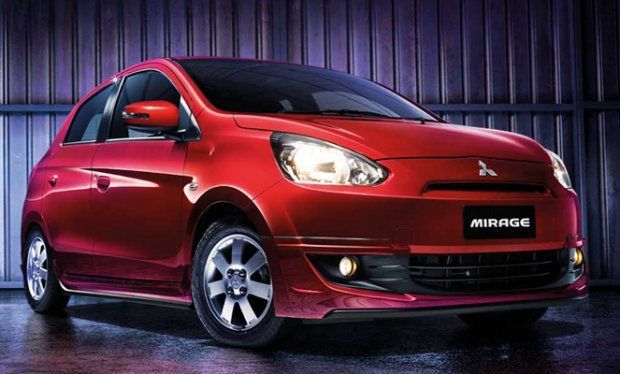 Mitsubishi Mirage: RM 65,749 (OTR with insurance + GST)
More recently Mitsubishi Motors Malaysia refreshed its little Mirage hatchback with a new sportier exterior kit. But admittedly, the Mirage isn't the zippiest A-segmenter in town, packing a three-cylinder 1.2-litre petrol engine, with 78PS and 100Nm of torque comes of it, with a CVT automatic transmission equipped.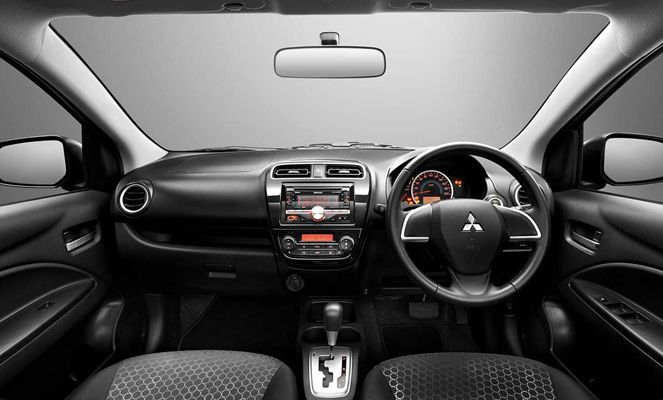 However, don't go looking down on the Mirage just yet. Because of the vehicle's lightweight, the Japanese carmaker has managed to squeeze out some decent sporty driving dynamics, along with impressive fuel consumption figures: we recall our real-world test drives of the Mirage returning consumption figures as low as 4.2-litres/100km.
Spec-wise, there's little that'll topple the Picanto for price and money, but the Mirage does come with a few key features that include a keyless entry and an engine push-start button, electric power steering, loads of storage compartments, dual airbags and ABS with EBD braking systems.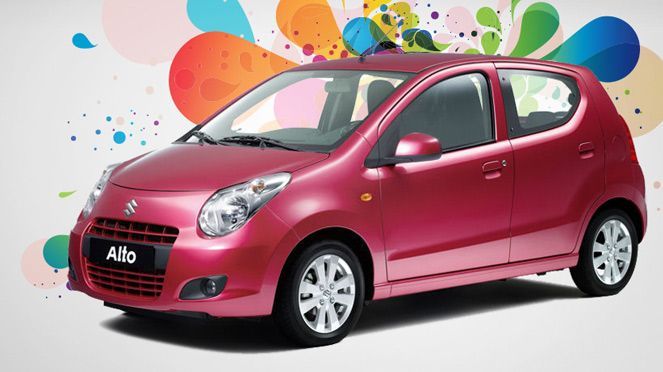 Suzuki Alto: RM49,888 (OTR with GST, without insurance)
The Suzuki Alto is yet another A-segment offering, but one that doesn't quite do it for us. The only reason it makes it to this list is because it is undisputedly the cheapest non-national car money could buy in the country.
Unfortunately, there's only a 1.0-litre petrol three-pot engine paired with a four-speed torque converter auto transmission, and the results aren't that impressive: just 68PS and 87Nm of torque. The Alto is also heavier than, say, the Mitsubishi Mirage, which doesn't help nippy driving at all.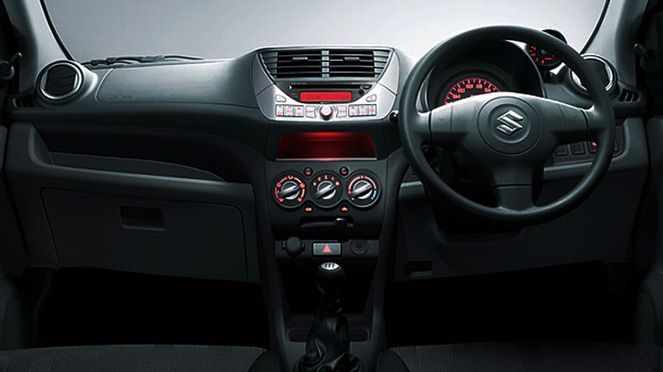 There are two airbags, ABS with EBD braking systems, ISOFIX child-seat anchors and several other basic amenities such as a good amount of cupholders, and a USB port for connecting in your MP3 tracks.
Other than that, we'd struggle trying to convince of the Suzuki Alto, apart from the fact that Suzuki are master builders of small, cheap and cheerful cars. It's only a pity that it can't be priced any lower.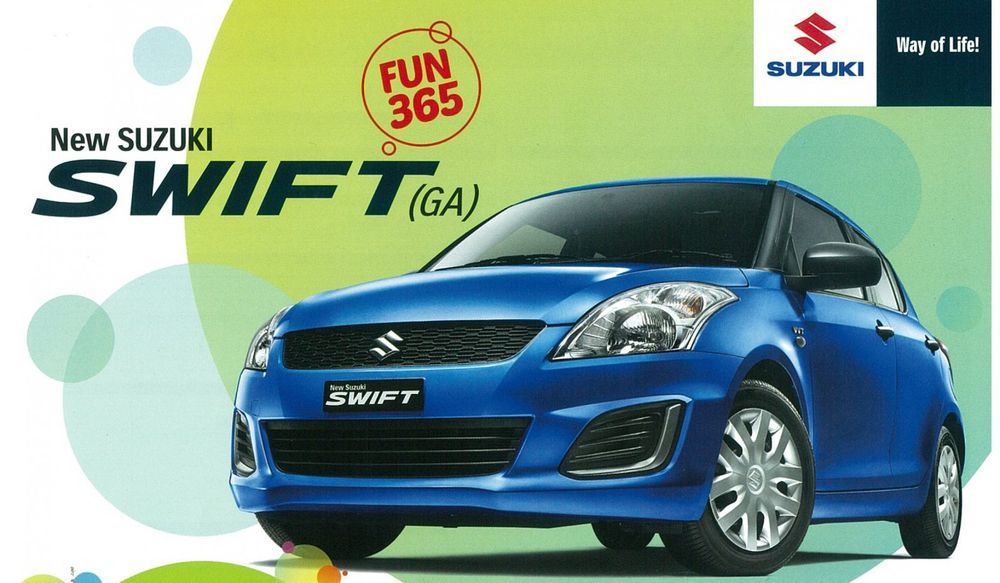 Suzuki Swift: RM58,227 to RM74,188 (OTR with GST, without insurance)
Staying with the king of Japanese compact hatchbacks, Suzuki's second offering actually comes from a segment above: the B-segment. Yes, the Suzuki Swift's competition should really come from the Honda Jazz, or the Mazda 2, but given that you could have a base model for well under RM65k, we're throwing it in here.
If performance and handling is what you're after here, make no mistake, the Suzuki Swift destroys the competition in this list of A-segmenter, with its 95PS of power and 130Nm of torque dealt by its 1.4-litre petrol four-cylinder engine and four-speed automatic transmission.
It's also a bigger car, so that means a bit more space in the cabin – although, boot space is something the Swift really struggles with.

Although, RM58k will only net you the base model (GA), in which you won't find too many luxuries. Don't expect a radio, even, which makes it easier to count what the Swift GA has, rather than not have.
What you can look forward to are dual front airbags, ABS with EBD braking systems, manual air-conditioning, 15-inch steel wheels, and the rest of the bit purely necessary to make this a car. That said, don't forget the Swift's power, performance, excellent handling, and the fact that it comes from a higher segment.
If you do insist on a Swift, our best advice is to at least opt for the mid-spec GL variant (from RM65,788), which adds a radio with CD, tuner and MP3, four speakers, seat-belt reminders, USB ports, height-adjustable seats, 16-inch alloy wheels, and much more.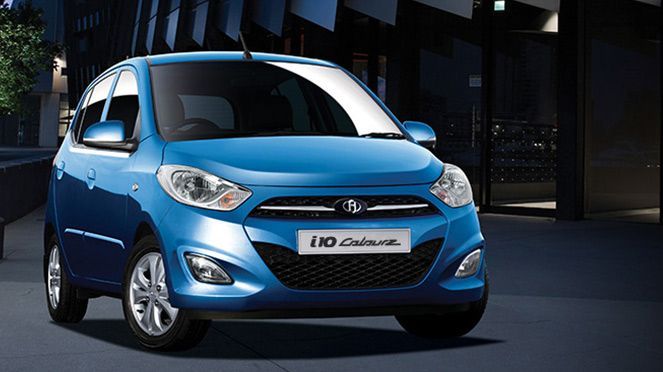 Hyundai i10 Colourz Edition: RM51,234 to RM55,223 (OTR with GST, without insurance)
The biggest appeal the Hyundai i10 has to offer amongst this list A-segmenters (and one B) is that it brings to the table its Colourz Edition, and that you'd have a choice between a 1.1 and a 1.2-litre engine.
There's a lot gained from the higher-spec 1.25-litre variant, so that's where we'll focus on, starting with the respectable 87PS and 119Nm of torque.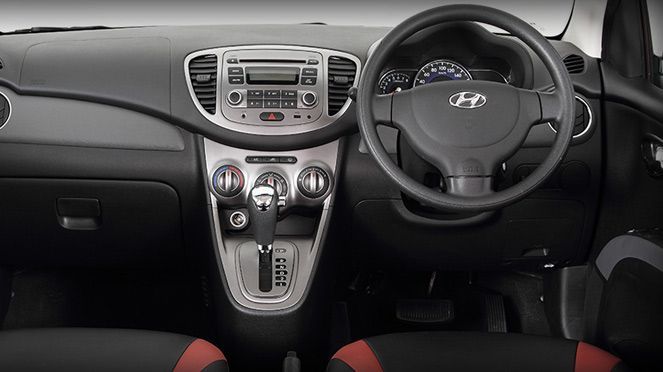 The interior of the i10 doesn't offer too much excitement to shout about, but it does offer some very basic, but crucial features – especially so, considering its low price point. You get a lot of height-adjustable items, for the front seats, the steering wheel, and the seatbelt: great if you require a bit more of a custom fit.
The seating is also well spaced out, giving you a surprising (within reason) amount of spaciousness. And it's the same with the boot space too. The only concern for the Hyundai i10 is that its price point is far too close to our favourite car in the segment, the Kia Picanto, which dominates the i10 with more bang for your buck.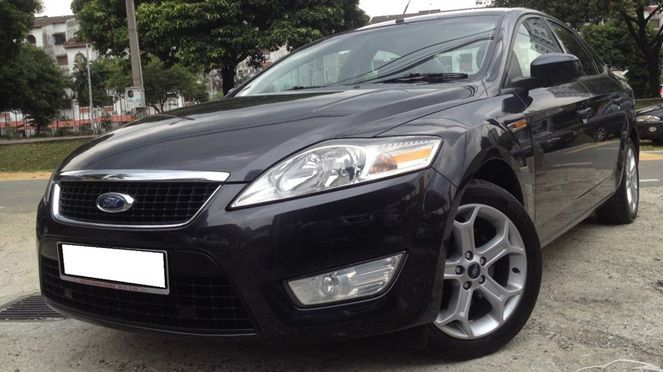 2010-2012 Ford Mondeo (Used): RM48k to RM65k
Ah yes, the previous-gen Ford Mondeo. It's got absolutely nothing to do with this list of A-segmenters here, itself hailing from the prestigious group of elite D-segment sedans – think Honda Accord, Toyota Camry, Mazda 6. So why then, would be throw in a Mondeo into this list?
Well, bearing in mind that when these were brand-new (2009), they retailed from around RM180k and up. Today, the latest-gen Mondeo will set you back RM204k. The simple fact is that these things aren't cheap straight out of the box, nor are they short on premium appointments.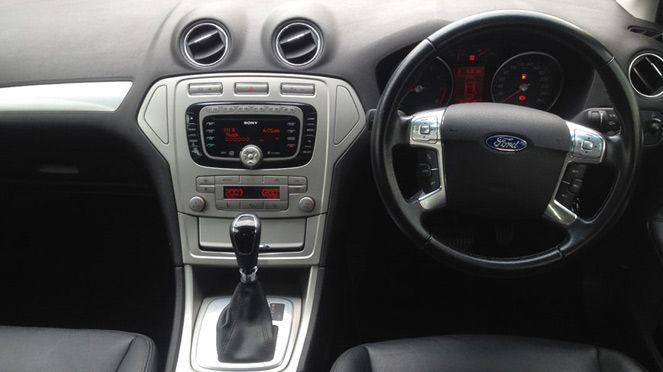 But take a quick look at what's available on Carlist.my's Used Car section (try it HERE), and you can find the previous-gen ones (2010 to 2012) with prices from as low as RM47,800 to as high as RM64,000 – so long as you're looking at the 2.3-litre naturally-aspirated model, not the 2.0-litre EcoBoost.
What we're trying to get at here is that you should always keep your search queries open. There's a lot of fish in the sea, and Carlist.my has the most of them.
If you're looking to gamble and win big, the Mondeo ticks all the right boxes: 161PS, 208Nm of torque, seven-airbags, leather seats, giant D-segment sedan stature that'll turn heads.
Of course, the total cost of ownership may be a little bit beyond your ballpark, but there are many more gems like the Mondeo out there, should you only be willing to spare the time hunting them down.
---
---
---
Comments