2016 Ford Focus RS Power Output Revealed: 345HP, 470Nm
Auto News The Blue Oval's new extreme hot hatch, the Ford Focus RS will be let loose at the 2015 Goodwood Festival of Speed with Ken Block – Gymkhana and World Rallycross star – behind the wheel while tackling the famous Hillclimb.
In February, Ford introduced the Focus RS, a hardcore hot hatch which surpasses even the Focus ST in terms of performance, aggressive looks, and scaring people in general.
At that time, we were told that a 2.3-litre turbo four-cylinder EcoBoost engine lurks under the hood, pushing "more than 315hp". This time however, Ford have revealed the official power figures of the powerplant: 345hp at 6,000 rpm and 440Nm of torque from 2,000 to 4,500 rpm. An overboost function allows for a maximum of 470Nm of twisting force for up to 15 seconds when the driver's right foot is absolutely flooring the pedal.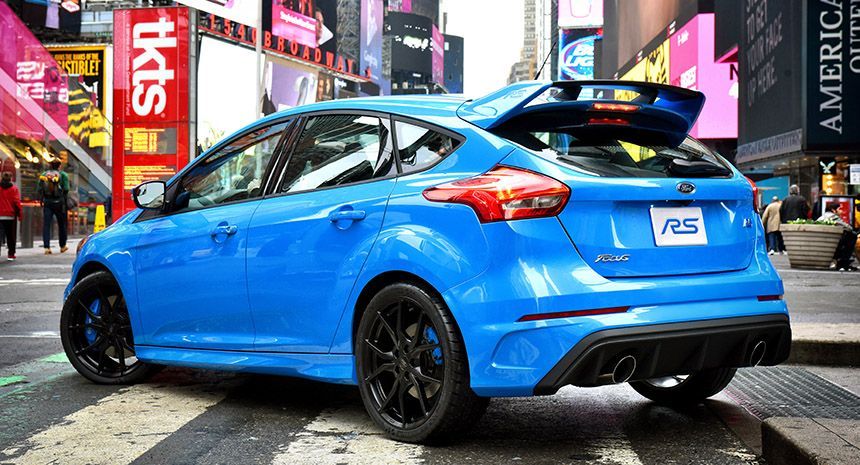 Ford has also provided some detailed specifications of the Focus RS' engine as well which is listed here:
Configuration: 2.3-litre EcoBoost inline-four
Construction: Aluminium block and head with integrated exhaust manifold
Valvetrain: DOHC, four valves per cylinder, twin independent variable camshaft timing
Turbocharger: Honeywell low-inertia twinscroll turbocharger
Fuel delivery: Direct fuel injection
Compression ratio: 9.4:1
Output: 345hp at 6,000 rpm, 440Nm at 2,000-4,500 rpm
The Focus RS sends all that power through a six-speed manual transmission and onto a new all-wheel drive system with Dynamic Torque Vectoring, capable of sending up to 70% of torque to the rear axle, and from that amount, 100% of it can be sent to each wheel. Ford say this provides "outstanding traction and grip with unmatched agility and cornering speed" but we're more excited about the selectable Drive Modes offered, specifically a 'Drift Mode' that allows controlled oversteer drift. A DRIFT MODE!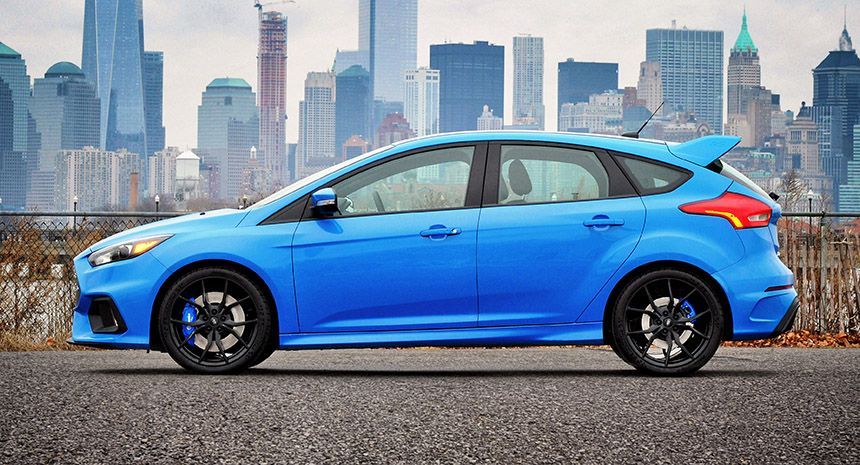 Other handling bits include upgraded suspension package with stiffer springs, anti-roll bars, and two-mode switchable dampers.
As you can see from the video above, Ford say that this "prototype" Focus RS is undergoing a warmup session before making its charge up the hill at Goodwood. However, we think it looks pretty much like a finished product already.
---
---
---
---
Comments