2016 Mercedes-AMG C 63 Coupe Comes Out Swinging: Full Photos Of The 700Nm Monster
Auto News As promised when we reported on the leaked images of this, here is the all-new 2016 Mercedes-AMG C 63 Coupe, officially revealed in full ahead of its Frankfurt Motor Show debut, and after the endless amount of teasers.
And if you're wondering what's so special about this look over the regular Mercedes-Benz C-Class Coupe, the Daimler company says itself that the only items shared between them are the doors, roof and boot lid – everything else is completely unique.
*READ ALSO: 2016 Mercedes-Benz C-Class Coupe Revealed!
Underneath the bonnet, we don't need to tell you of what monster is found there: yes, it's the same 4.0-litre biturbo V8 (M 178) you'd get from the quickest thing AMG makes at the moment, the GT, but it's packing much more heat here, believe it or not.
Where the super coupe AMG GT S packs 510hp and 650Nm, the most powerful AMG C 63 S delivers 510hp and 700Nm of torque. There is, of course, a lower output version, the non-S version, which delivers 476hp and 650Nm of torque.
An AMG SPEEDSHIFT MCT-7 seven-speed sports transmission is charged with managing all this power.

And as you can tell from the specs above, this C-Class Coupe can perform its century sprint in just 3.9 seconds (4.0s for the non-S version).
The exterior styling is distinctively performance-minded, AMG stuff: twin-blade radiator grille, giant air intakes on the front bumper, excessive wheel arches to accommodate the wider track of the car, additional body flics, front splitter, you know the drill.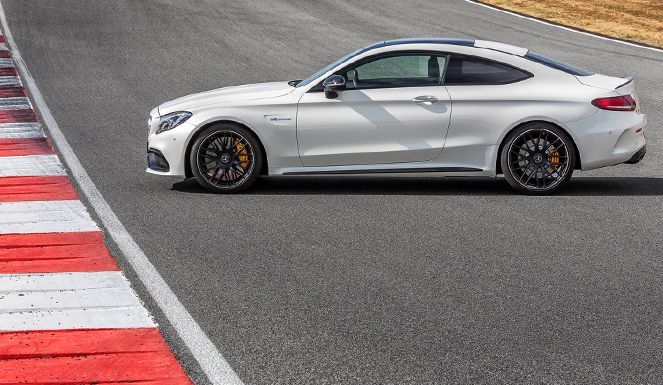 Under its skin is where further AMG magic comes into play, with reinforcements in certain areas of the car for improved rigidity over a regular comfort-minded C-Class, a model-specific rear axle carrier, electronic differentials (just for the S variant) and more.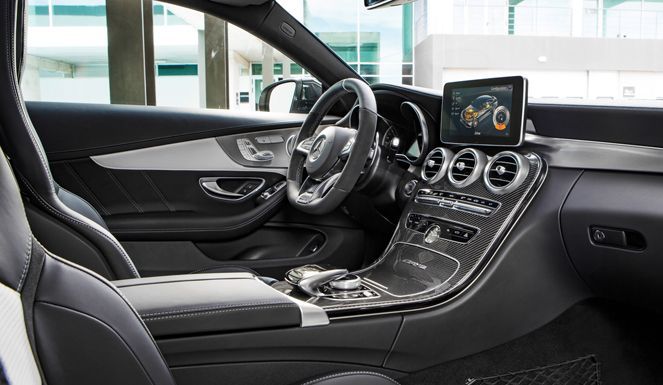 Tech wise, customers will be able to benefit from an AMG RIDE CONTROL feature with adjustable damping, a rear-axle limited-slip differential (mechanical for non-S, e-diff for S), the various AMG DYNAMIC SELECT transmission modes (S gets an extra 'Race' mode), and of course, the latest in Mercedes-Benz safety tech, like ATTENTION ASSIST with drowsiness detection system, and COLLISION PREVENTION ASSIST and more – not like you'd ever be drowsy in this AMG model, but okay.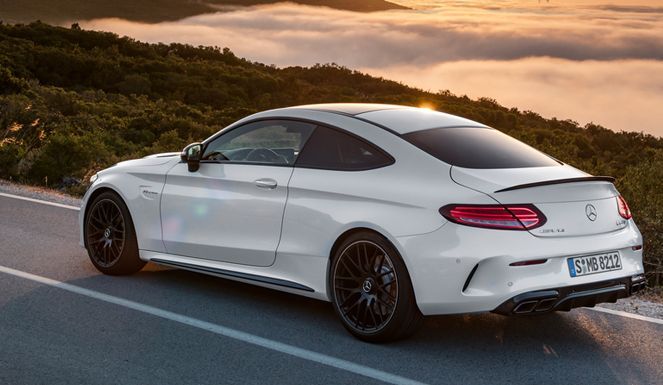 Don't forget too that Mercedes-Benz Malaysia will be introducing the mighty AMG C 63 in sedan form some time in Q4 this year, but it is uncertain if this BMW M4-fighting Coupe version will make it as well. Stay tuned.
---
---
---
Comments