2016 Nissan Kicks Debuts In Brazil - Malaysian Debut Possible
Auto News To go on sale in late-2016 in over 80 global markets, the Nissan Kicks is Nissan's latest global crossover. It's likely to be positioned below the Qashqai and Juke, as a lower cost product that is aimed mostly at developing markets.
Powertrain details have not been announced yet but the Kicks is unlikely to compete directly against the Honda HR-V or Mitsubishi ASX, but might match the Ford EcoSport, a rather popular model in Brazil – the Nissan Kicks's main market.
Initially, the Kicks will be produced at Nissan's plant in Aguascalientes, Mexico, followed by the Resende plant in Rio de Janeiro later this financial year.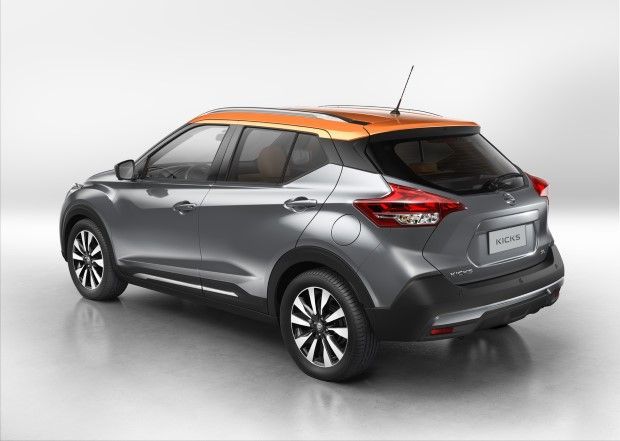 Nissan claims a best-in-class space for rear passengers, as well as the largest load area in its class.
Highlight features include an Around View Monitor and a Moving Object Detection function, which use four on-board cameras to present a view of the car and to warn the driver of any unseen hazards.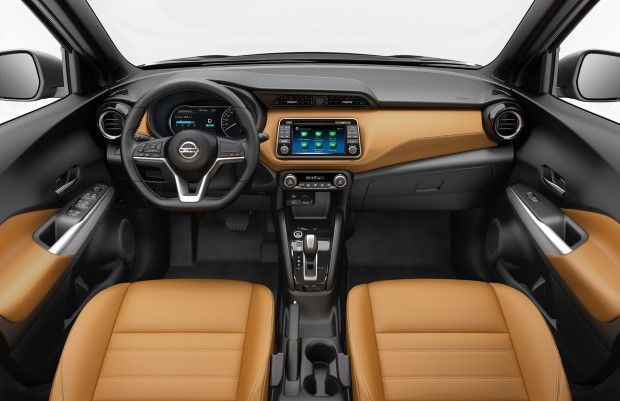 Measuring 4,295 mm long, it matches the Honda HR-V and Mitsubishi ASX's length, but typical of many Nissan models, its 1,760 mm width is slightly narrower than the competition – 10 mm and 12 mm narrower than the ASX and HR-V respectively.
Wheelbase is 2,610 mm long, same as the HR-V, but 60 mm shorter than the ASX.
Nissan Kicks sales will begin first in Brazil in August, followed by Latin American left-hand drive markets later in fiscal year 2016. And ultimately, it will be introduced in more than 80 global markets.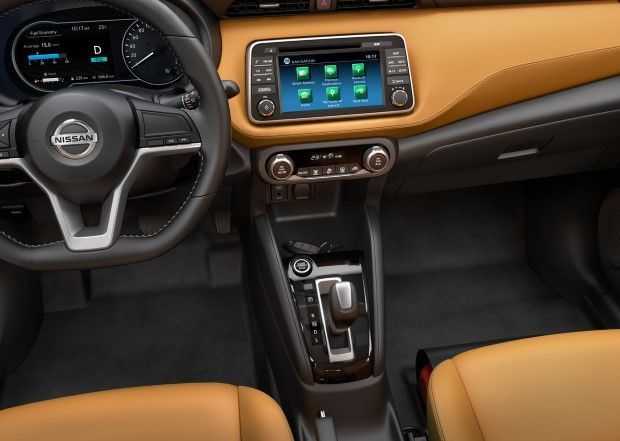 It is unclear if either Malaysia or any country in ASEAN region will be among the 80 countries mentioned, as Nissan has a rather fragmented SUV/crossover line-up.
Nissan has already invested a considerable sum to produce a crossover model for the ASEAN region – the Indonesian-made Nissan Juke. It is sold with a 1.5-litre 114 PS naturally aspirated engine in Indonesia, and a 1.6-litre 116 PS engine in Thailand.
For whatever reasons, the folks at Nissan decided that Malaysia is simply not worth their time and effort. Rumour has it that the Indonesian-made Juke has different body structure from its European or Japanese counterpart, and that it doesn't meet Malaysian vehicle homologation regulations, which follows European-like UN regulations, thus explains its omission from Nissan's local line-up.
You can however buy a grey-import Japanese or UK market Nissan Juke from about RM100,000. Turbocharged models will cost a bit more.
If the Kicks is to be introduced in the ASEAN region, the Juke will most certainly have to be discontinued. However since the Juke is not sold in Malaysia, there is a good chance that the Kicks might be introduced in Malaysia, assuming that Nissan did not repeat the same oversight like it did with the ASEAN market Juke, and complies with the necessary UN regulations, since the crossover segment is an obvious gap within Edaran Tan Chong Motor's model line-up.
---
---
---
Comments