2017 G30 BMW 5 Series: What We Think We Know (Updated)
Auto News The kind people over at BMW Blog have noticed that a select group of automotive publications have gotten their hands on pre-production prototypes of the new G30 5 Series, and have plenty of nice things to say about it. We'll get the raw facts out of the way first: the new 5-Series is built on BMW's new CLAR (Cluster Architecture) Platform, sheds roughly 100 kilograms in weight over the previous model, and features plenty of aluminium and magnesium components despite not having BMW's Carbon Core in place.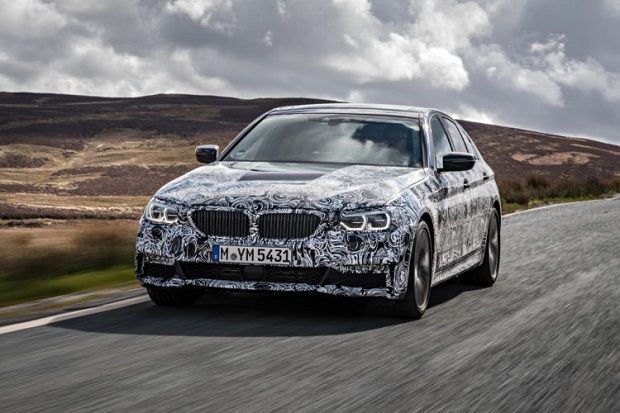 As with every iteration of a BMW product, measures have been taken to make the car botth more dynamic and more comfortable at the same time. Redesigned rear geometry and double wishbone front suspension are said to provide solid improvement over the outgoing model. Being essentially based on a shortened version of the 7 Series platform, this is actually quite an impressive feat to pull off from a packaging standpoint.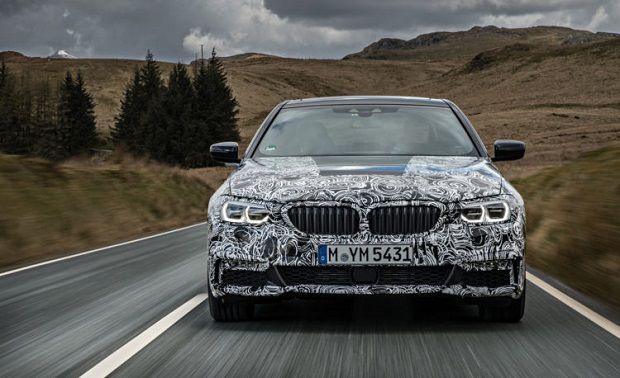 From a chassis standpoint, there was nothing but praises for the G30. Autocar said: "You can confidently thread the new 5 Series down a winding back road without any qualms about its ability to soak up lateral forces and keep gripping hard even at very high speeds. It is very fleet in its responses while at the same time delivering an engaging exactness to your inputs in rear-wheel drive guise,".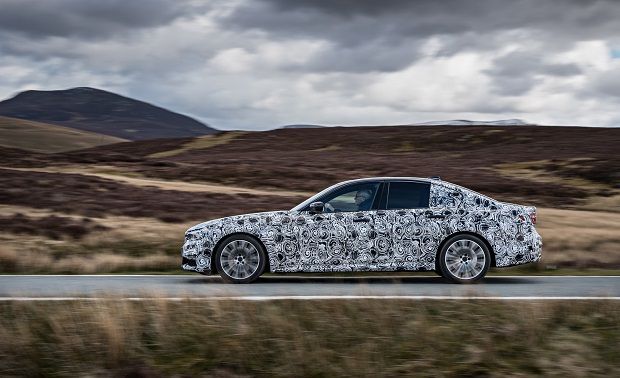 Echoing this was Car and Driver: "Under the heading of general observations, we were impressed by the new 5's structural integrity. As intended, it feels light on its feet and it responds in a distinctly linear manner to steering commands,". These comments came regardless of variant on test, and there were 5 of which available- ranging from a bare bones 530i, all the way to an xDrive equipped 530d.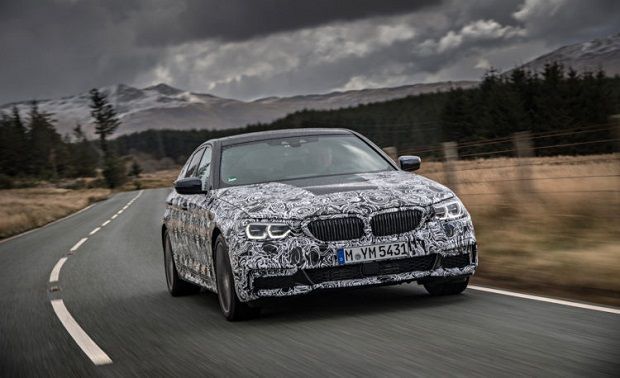 But this drive was more than merely a test- it was also to gain feedback from the journalists as to what improvements they could make. The area they were focusing on was that of steering weight and response, which was being adjusted on the fly by an engineer with a laptop. General consensus was that the steering, while precise, was a tad bit light even on thte stiffest settings. Hopefully the engineers will make the appropriate adjustments before the car comes to market, or at least provide drivers with a range of steering options.
Update (10/09/2016):
We'll break down additional info into simple bullet points for quick digestion.
Trim lines and Features.
There will be three trim lines: Sport, Luxury, and M Sport.

Sport Suspension and Adaptive Dampers will also be available as options.

Rear wheel steering is available on the higher specification G30s.

Driving modes fall under a new "BMW Drive Experience" button now.

A new "stop-and-go" assisted cruise control system will be made available, at speeds of up to 130 km/h.
Powertrains.
The entry level model is the 518d, witth 150 hp (and presumably, enough torque).

The 520d and 525d will have 190 hp and 231 hp respectively.

Six-cylinder diesels will come in the form of the 530d (258 hp), 540d (313 hp), and M550d xDrive (400 hp).

The new petrol 2.0-litre TwinPowerTurbo engine will be available in the 520i (184 hp), 525i (231 hp), and 530i (252 hp) variants.

The new petrol 3.0-litre TwinPowerTurbo engine will be available in the 540i (326 hp), M550i xDrive (450 hp).

Plug-in hybrids will be available in 530e, 540e, and 550e (or M550e) variants, pure electric range of 40-50 km at up to 120 km/h
---
---
---
Comments