2017 Honda Civic Hatchback Thai Ad Takes A Jab At Volkswagen
Auto News Honda Thailand's new advertisement for the much vaunted Honda Civic hatchback may have just taken a subtle jab at Volkswagen, or more specifically, their ageing Scirocco model.
Honda's ad starts off in a thinly lit car park, to the backdrop of dramatic music. As the driver begins to drive off – the lights of another car in the background come to life, in typical pursuit fashion.
The two cars make their way onto a road, where we get a good look at the car giving chase – unmistakably, it's a black Volkswagen Scirocco with its badges deleted.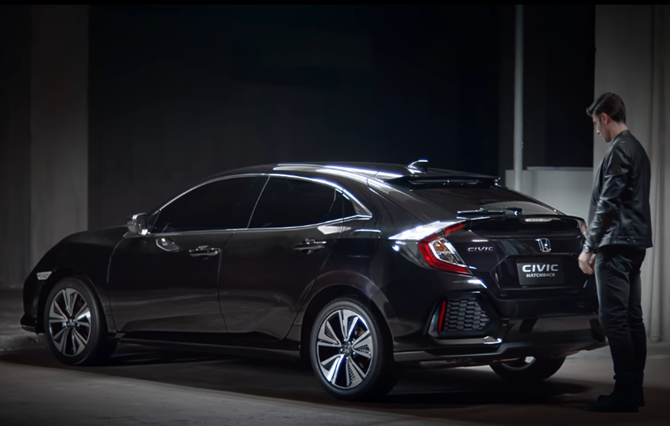 The Civic driver puts the car through a few "evasive" maneuvers before coming to a sudden halt at a railway crossing, just before a train flashes by, this triggers the Emergency Stop Signal (ESS) safety feature. The video ends with the Scirocco driver reversing his car a few yards behind.
The Thai-assembled Civic hatchback was launched recently, priced at THB 1,169 million (RM148k). Honda Thailand's message is perhaps to highlight the lifestyle elements of the new Civic hatchback. The combination of style, performance and practicality is presumably a quantum even a premium product like the Scirocco can't muster… or follow.
Given Volkswagen's limited presence in Thailand, it will be interesting to see if this little ad ruffles feathers in the German giant's marketing arm.
---
---
---
Comments