2019 Subaru Forester – Quick Review
Reviews Over the last few days we've had the chance to sample the all-new Subaru Forester, and suffice to say the SUV is an impressive step up over its predecessor. For one, it sits on Subaru's new global platform rather than a tweaked version of the old Impreza platform, and chief among the improvements are better crash safety and higher chassis rigidity.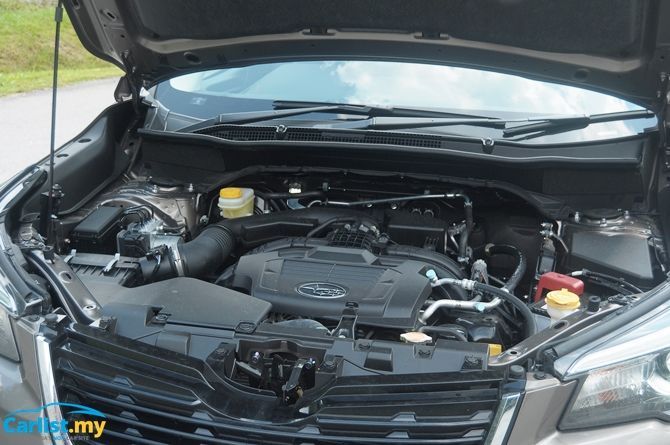 The old naturally-aspirated 2.0-litre EJ20 has been phased out in favour of the newer FB20, which while still being naturally aspirated and 2.0-litres in displacement, adds direct injection and increases in power to 156 hp, with and 196 Nm of torque from 4,000 rpm. Power is channelled through a Lineartronic CVT-type automatic transmission to all four wheels.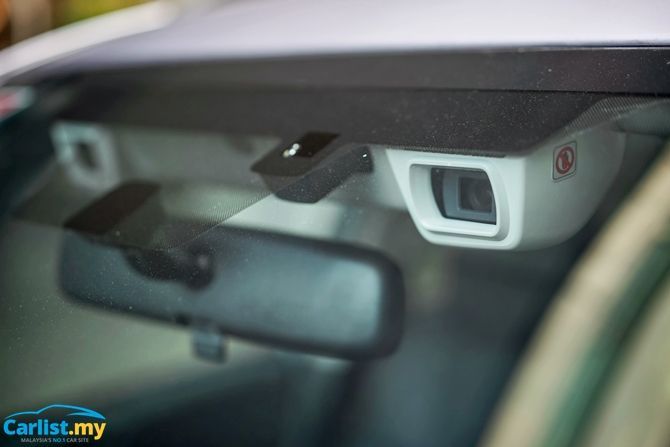 Also included in the top-spec variants is EyeSight, Subaru's active safety system that utilizes a stereoscopic camera setup to achieve a wide range of safety functions, from autonomous emergency braking to lane departure warnings, and even adaptive cruise control.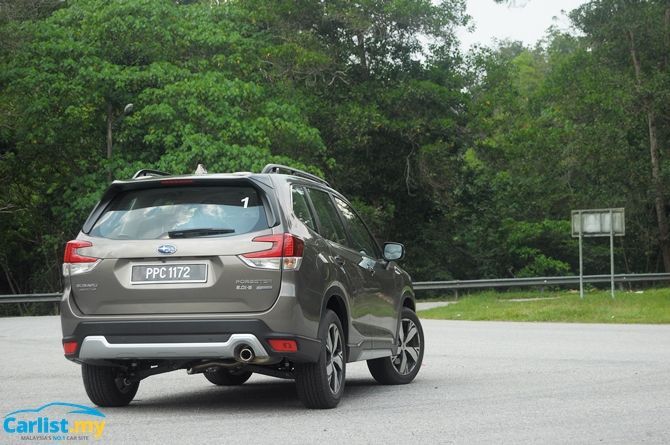 It's that last one that is an absolute joy to have during long distance trips – such as the drive from Klang Valley to Kuantan. Adaptive cruise control is a highly underrated feature that when used properly can really help to reduce fatigue – it's like your regular cruise control, but it automatically adjusts distance to the cars ahead as they speed up and slow down.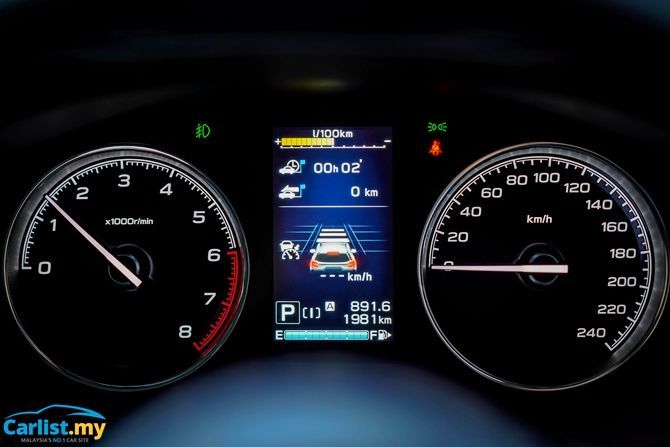 What's also cool is that the adaptive cruise control functions between 0 km/h and 180 km/h, which essentially allows for cruise control even in stop and go traffic. It may seem like a minor feature, but it's one that takes us that little bit closer to autonomous driving. Sadly, while lane departure warning alerts drivers if they're crossing lane lines, there is no trace function that pulls the steering wheel to follow the curve of the road, so drivers still need to be attentive when it comes to steering the car.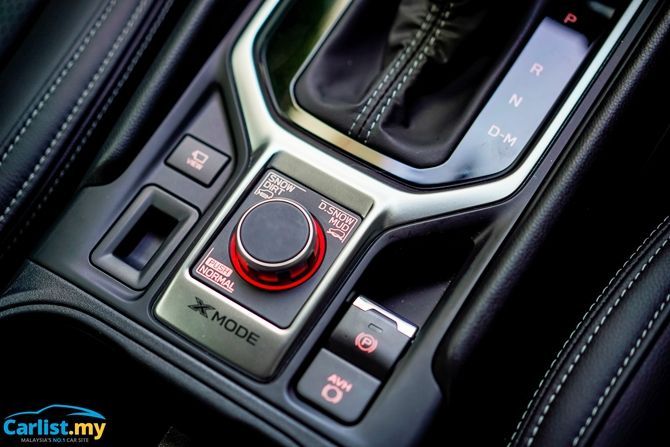 The X-Mode off-road system has received a revamp, now offering Dirt and Snow, as well as Mud and Deep Snow modes which adjust the powertrain and symmetrical all-wheel drive system depending on the situation in order to maintain maximum traction.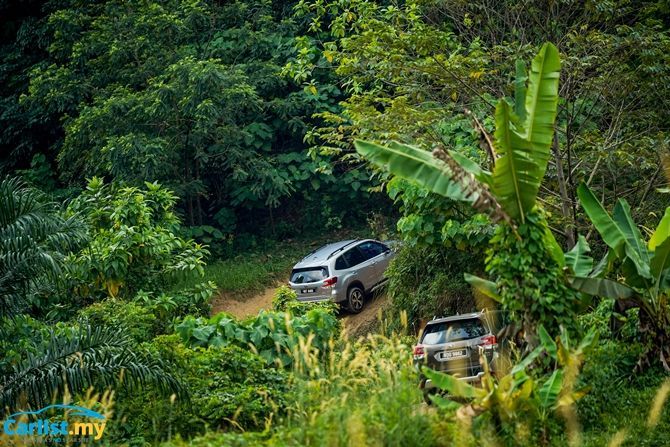 To test this, we spent an hour or so traversing the slippery slopes at Most Fun Gym (MFG). What's important to note here is that MFG was designed as a motorcross training ground, meaning the paths are extremely tight and not really meant for four-wheeled vehicles. And yet, even on pure road tyres, it wasn't difficult for the Forester to find purchase and haul itself up and down slopes (yes, there's automatic hill descent control as well).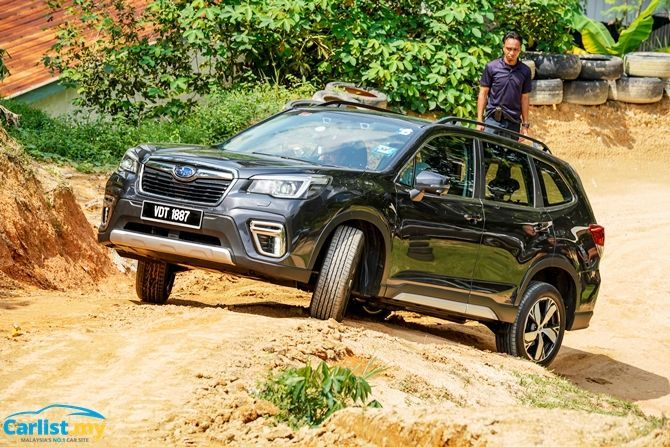 One of the stand-out tests was navigating a tight switchback that led into another tight switchback. What seems like a fairly simple obstacle is actually pretty difficult for a lot of dedicated off-road vehicles – pickup trucks and the like. The fact that the Forester could clear these with ease was a testament to the passenger-car-like turning radius afforded by using a passenger car platform.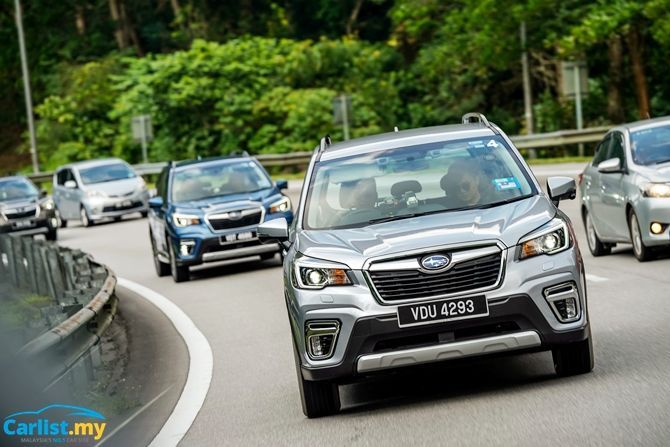 There are a range of small adjustments made to the way the powertrain reacts – for example, the Lineartronic CVT now has seven virtual ratios instead of six, and throttle response can be varied greatly depending on whether you're in I or S drive modes. While not being the most groundbreaking of changes, it's enough of a powertrain update to keep the Forester relevant, but we would be lying if we said we didn't long for a turbocharged engine instead.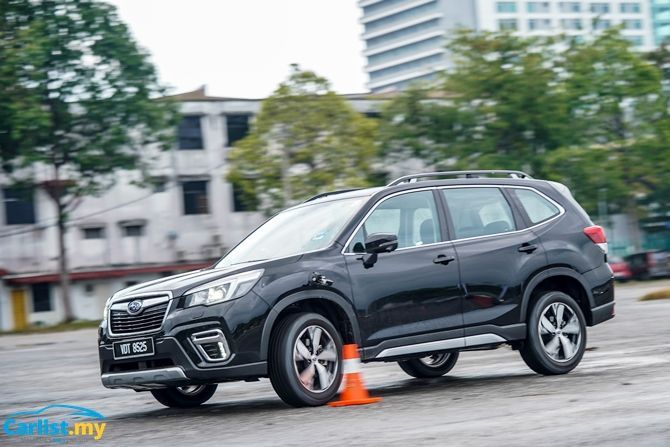 As an actual vehicle to live with, the Forester seems to be happily in the middle of the pack. It isn't the largest nor is it the smallest in class, both in terms of exterior and interior dimensions. It doesn't have a seemingly infinite number of storage bins, but neither are you hunting for a place to store your smartphones and water bottles. Rear legroom and headroom is ample though not astoundingly so.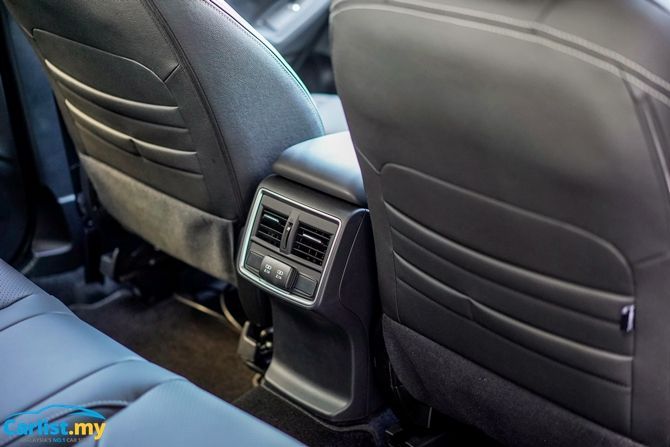 And that's perfectly fine. At its competitive price point of RM 159,788 for the top-spec 2.0i-S EyeSight model (as tested here), you get an impressive amount of car. Subtle luxuries like an integrated USB port and climate control for the second row, steering responsive headlights, and a multifunction display that sits above the entertainment head unit – these are not specifically necessary for a car at this price point, but they are certainly welcome additions.
To find out more about the newly-launched Forester, check out our launch story here. To find the best deals on a Subaru, click here.
---
---
---
---
Comments