2022 Proton Iriz vs 2022 Proton Iriz Active vs 2022 Perodua Myvi
Buying Guides Can the new 2022 MC2 Iriz and its newly added 2022 Active variant steal some sales away from the 2022 Myvi? Or is it just a case of too little too late?
---
Now that Proton has updated the Iriz once again and added another variant to its lineup, how does it stack up against the 'King of the Road', the Myvi?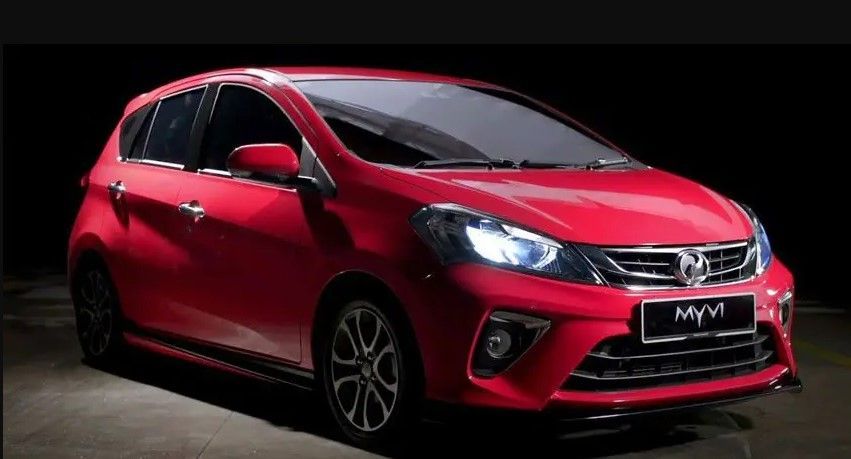 The third-generation Myvi has been around for almost four years now, and despite not having any mid-life updates, it is still considered by many as the perfect run around town vehicle.
The Iriz on the other hand, has been around since 2014, and while it received an update in 2017 (Proton Iriz MC1) so that it can be competitive with the newer third-generation Myvi, it was still an older car that really couldn't match the third-generation Myvi's up to date build and overall satisfying package.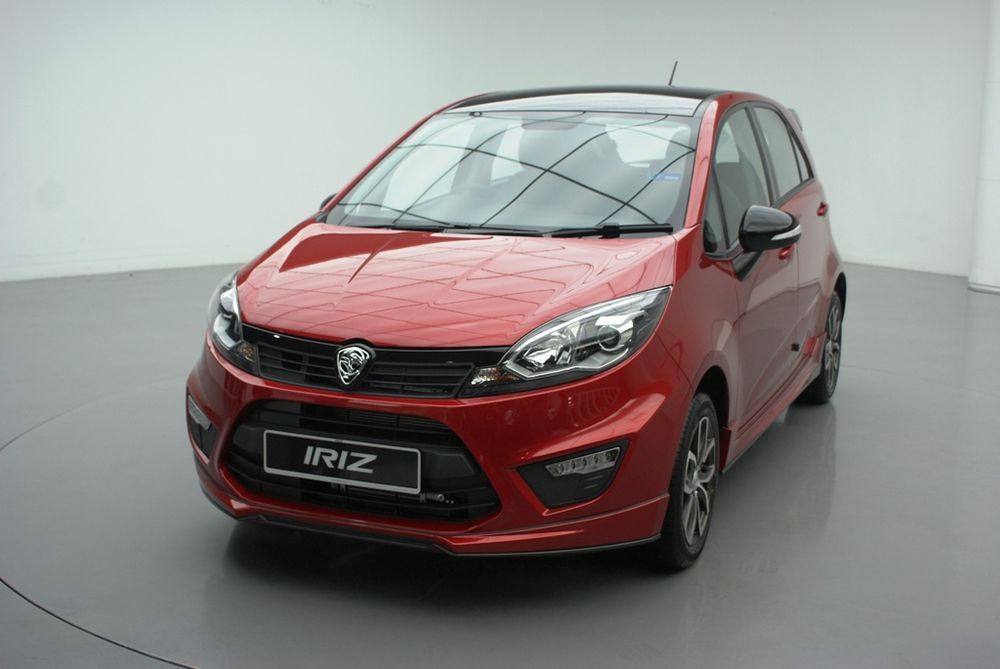 After that, many expected Proton to faze out the Iriz, especially due to Geely's acquisition of a stake in Proton in 2017, which promised new ideas and cars.
But the Iriz MC1 wasn't a swansong after all because here we are in 2021, yet with another updated Iriz (MC2). However, it'll probably be its last, because there are talks of a new generation Iriz to be launched in the coming years.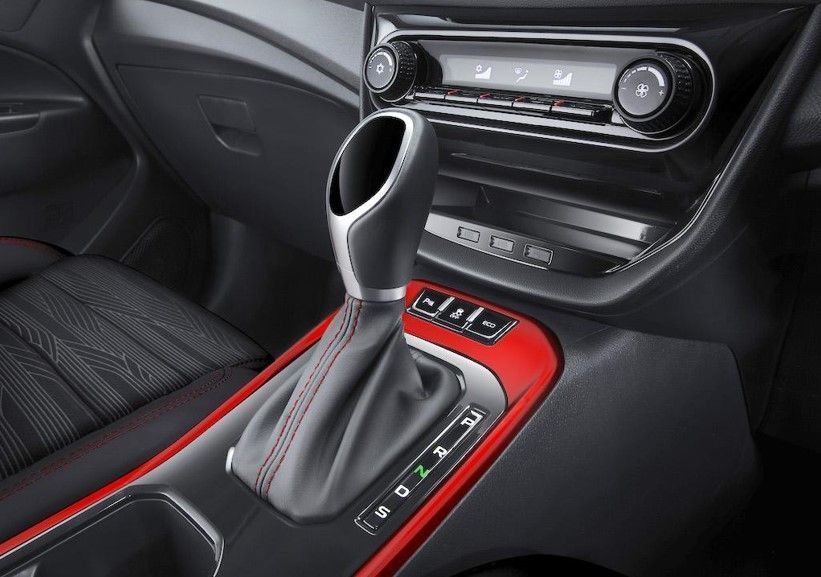 Despite giving all 2022 MC2 Iriz variants some major upgrades in the transmission department, which has now made it more pleasurable and economical to drive, it's actually the new 2022 Active variant with its rugged styling that has stolen the limelight.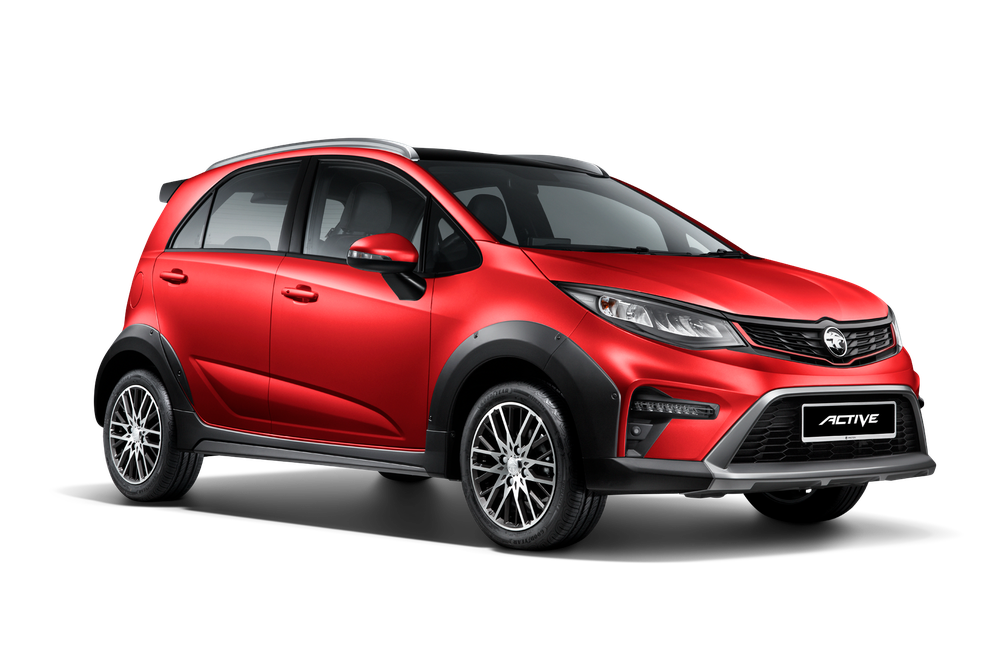 The additional styling inside and out of the 2022 Iriz Active has given many the illusion that it is a new car, which to some might just be anough to sway their decision to buy the Proton instead of the Perodua.
Despite this, can the new regular and dolled up Iriz take sales away from the 'King of the Road'?
Let's take a look at the table down below to find out how they stack up against each other.
2022 Perodua Myvi 1.5L AV vs 2022 Proton Iriz 1.6L Executive vs 2022 Proton Iriz Active

Index

Perodua Myvi

1.5L AV

Proton Iriz

1.6L Executive

Proton Iriz

Active

MSRP
RM53k
RM48k
RM55k
Engine Size
1.5 litre
1.6 litre
1.6 litre
Horsepower
102@6,000
108@5,750
108@5,750
Torque (Nm)
167@4,200
150@4,000
150@4,000
Transmission
CVT
CVT
CVT
0-100km/h
11.5 sec
11.6 sec
12 sec
Fuel Economy (l/100km)
5
6.7
7
Wheels (inch)
15"
16"
16"
Kerb Weight (kg)
1015
1178
1185

Dimensions

Length X Width X Height (mm)

3895 x 1735 x 1515
3945 x 1722 x 1564
3965 x 1740 x 1574
Boot Space (litres)
277
215
215
Airbags
6
6
6
Safety

ABS, EBD, stability control, traction control, hill start assist, ASA 2.0 - pre-collision warning, pre-collision braking, front departure alert, pedal misoperation control, pedestrian detection

ABS, EBD, stability control, traction control, EBD, hill start assist
ABS, EBD, stability control, traction control, EBD, hill start assist
Despite our optimistic expectations, the comparison table truly proves a predictable outcome, putting the 2022 Myvi ahead mainly because of the car's extensive safety features. The Myvi is also much better in a couple of other departments, including important ones such as fuel consumption and boot space. The rest of the Myvi's features is comparable with the Iriz, but on paper anyway is still better than the Proton.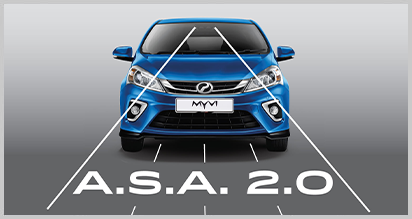 Yes, the Myvi is an RM5k premium over the top-spec 2022 Iriz Executive, but in monthly hire purchase terms over nine years, the difference is negligible.
We know Proton have worked hard on improving the Iriz, but even with a 12% better fuel economy rating compared to the MC1, it is still is not enough to make the Iriz an EEV (energy efficient vehicle) vehicle, unlike the Myvi.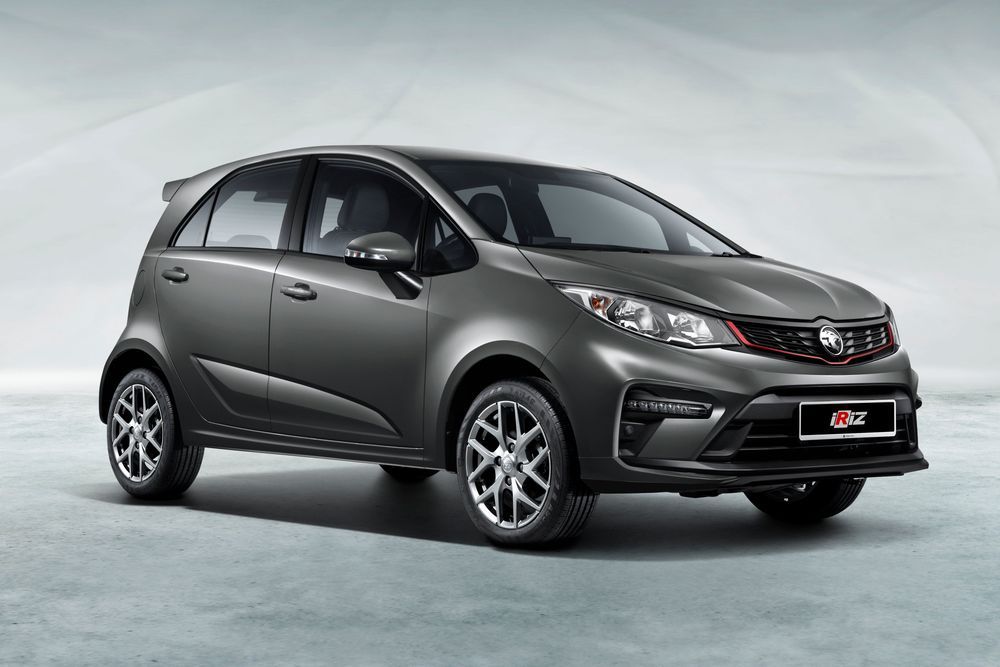 We guess the only thing going for the 2022 Iriz Executive is how it drives, especially when you combine the new CVT upgrades with the famed Proton handling which makes the car livelier than before. If you want this lively driving sensation with rugged exterior styling and a sporty feeling interior, then the 2022 Iriz Active is the one to go for.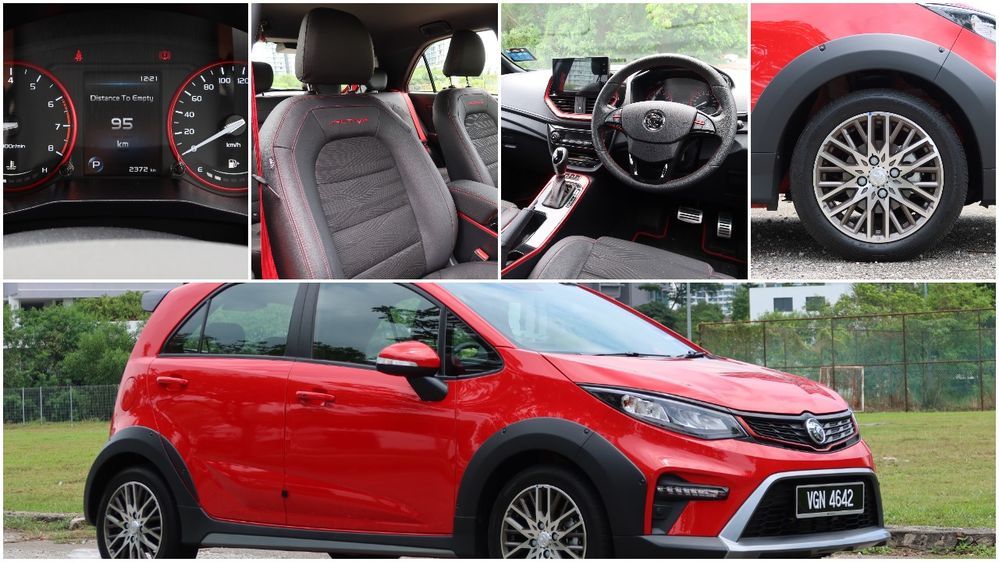 We really didn't think much of the car's interior before we sat in it, but the inside really does impress you, with its red accents, blacked-out headliner, and red seatbelts. We know it's a bit of a gimmick, but it is one that has been tastefully done.
With every car, it's sometimes not about whether its better here or there compared to its competitors, but it's all about whether the car speaks to you, and we're pretty sure the 2022 Iriz Active will be speaking to a lot of Malaysians, thus stealing some sales from the 'King of the Road'.
---
---
---
---
Comments