2023 Proton X90 officially previewed - no more Infinite Weave grille?
Auto News The upcoming 2023 Proton X90 seven-seater SUV has been officially teased and previewed by Proton earlier today.
---
The first official appearance of the highly-anticipated SUV model from Proton was held in conjunction with the launch of the brand's new stamping line at its Tanjung Malim plant. This new stamping line is capable of producing 50 different components and reducing the brand's annual imported parts by 115,000 units.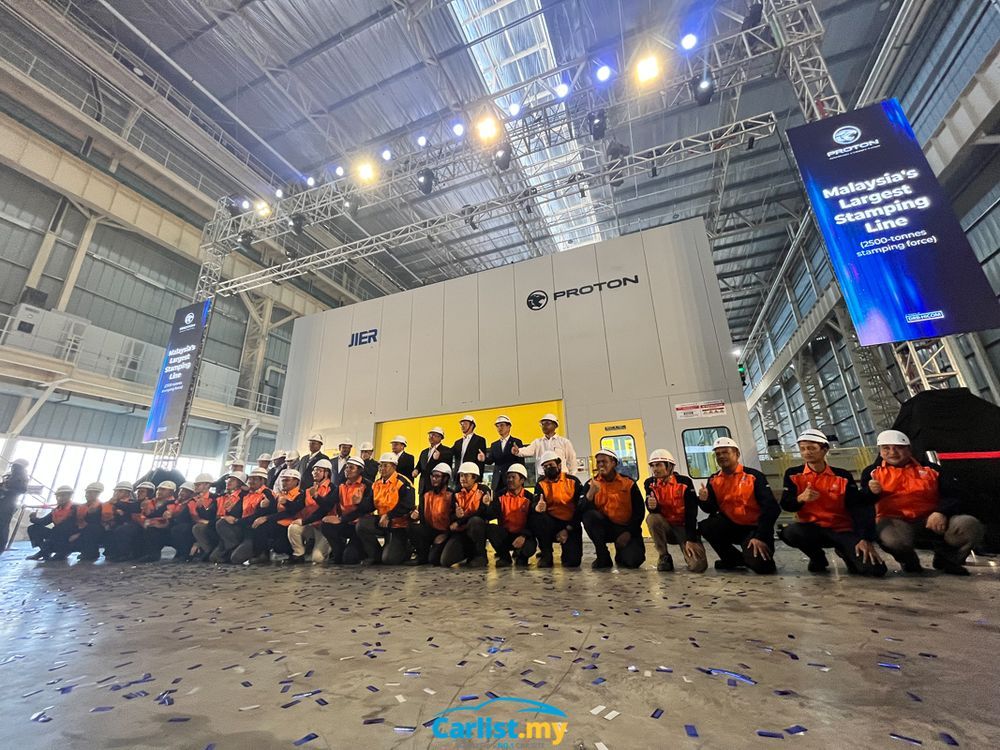 With an RM140 million investment, the new stamping line will also play a crucial role in the manufacturing of the new 2023 Proton X90 which is scheduled for launch within the second quarter of 2023. What we can also confirm is that there will be several variants and one of them will be a mild-hybrid model.
This will also mark Proton's first entry in the New Energy Vehicle (NEV) segment and it'll be locally produced here in Tanjung Malim, Perak. The new stamping line, which is also the largest of its kind here in Malaysia, will greatly assist in carrying Proton's momentum in retaining its role as the country's leading brand in the SUV segment.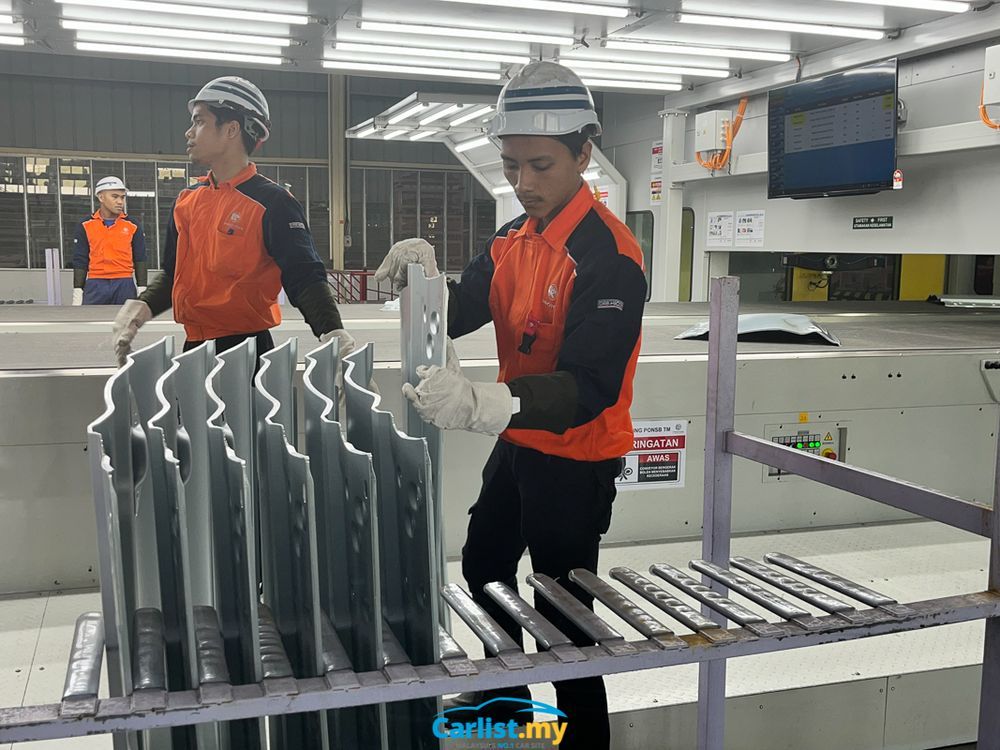 Going back to the Proton X90, the first 'public' debut from the line-off ceremony showcased a few major aspects. The first and more visible appearance is its front grille. It looks like they have forgone the 'Infinite Weave' design element used on other Proton models.
Instead, the addition of spaced-out chrome pins in a circular fashion that moves away from the centre front logo can be seen sporting the front end. The other aspect is the possible new 'hero' colour option - a dark blue yet almost purple-ish that reminds this particular writer of the Yamaha factory colour or the famous 'blurple' from West Coast Customs.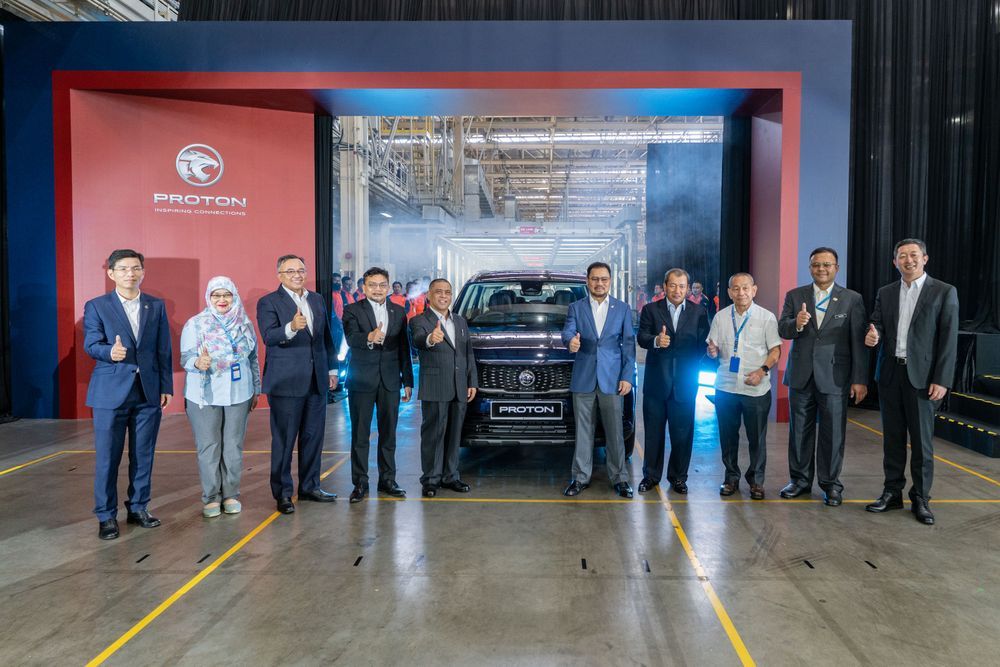 Proton also confirmed that the X90 will indeed have a mild-hybrid variant and we have a strong suspicion that it's the 1.5-litre TGDi engine with BSG (Belt Start Generator). The total power output for this powertrain is 190PS and 300Nm of torque whereas the electric motor alone offers 13PS and 45Nm of torque. This will assist in longer engine shutdowns while coasting as well as provide an extra boost during acceleration.
According to Roslan Abdullah, Proton's Deputy CEO, "Today's line-off ceremony marks the beginning of activities leading up to the official introduction of Proton's latest model. Following the start of production, we will hold a media preview and customer familiarisation sessions before launching our new SUV, which will also mark our first NEV product. This is an important step in our NEV journey which will gradually build emphasis on hybrid technology before we launch the first Proton EV."
---
---
---
---
Comments