625HP BMW M5 CS Goes Super Hardcore: 100km/h in 3.0 Seconds, Rear Bucket Seats
Auto News You might be feeling a little down if you just took delivery of an M5 Competition, which was what you thought was going to be the fastest F90 M car to walk out of BMW's Dingolfing plant. For everyone else, the new M5 CS (Competition Sport) just rewrote the rule book.
---
On the surface, this car looks like a current-gen M5 with some new exterior touches; a dark green matte paint job and a new set of sharp 20-inch bronze/gold wheels which, by the way, makes the car look seriously sexy. Seriously, what a stark contrast from the M3 and M4.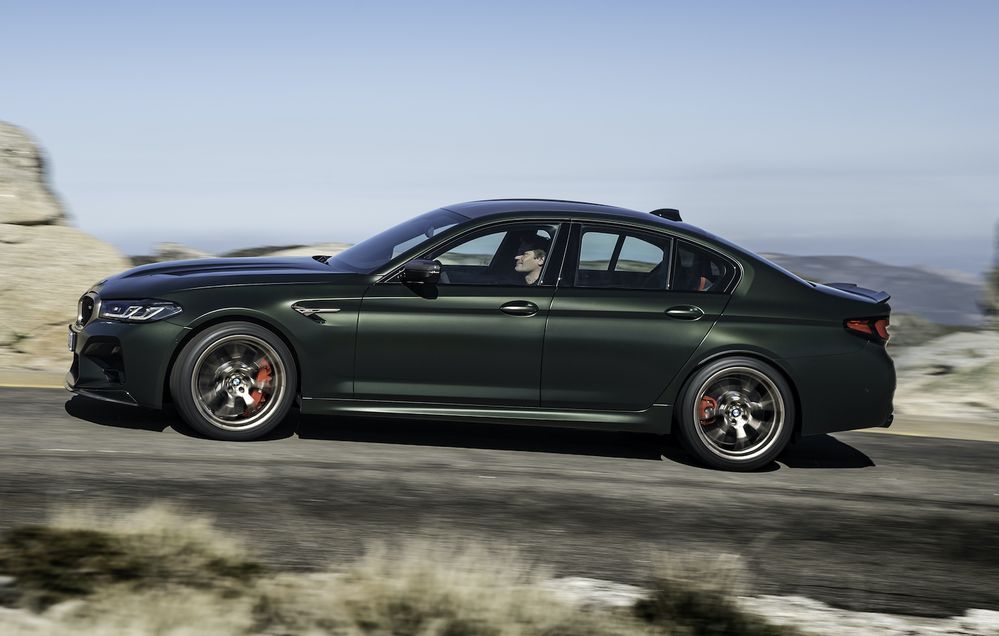 Dig a bit deeper, though, and you begin to realise that BWM might have gone a little crazy with the M5 this time - in a good way. The jump from F10 to F90 was most remembered for the long-rumoured embrace of four-wheel drive, termed M xDrive. This allowed the Munich camp to catch up in the acceleration game with veteran AWD proponent Audi as well as Mercedes-AMG, who have been gradually fitting every fast saloon they have for the past few years with AWD.
With traction being spread around all four wheels, BMW could finally unleash a lot more of that fury we all knew was lurking in their S63 4.4-litre twin-turbo V8. In the M5 CS' case, that 625hp already crowns it as the most powerful production BMW ever made, but we won't be surprised if the engine is easily capable of more.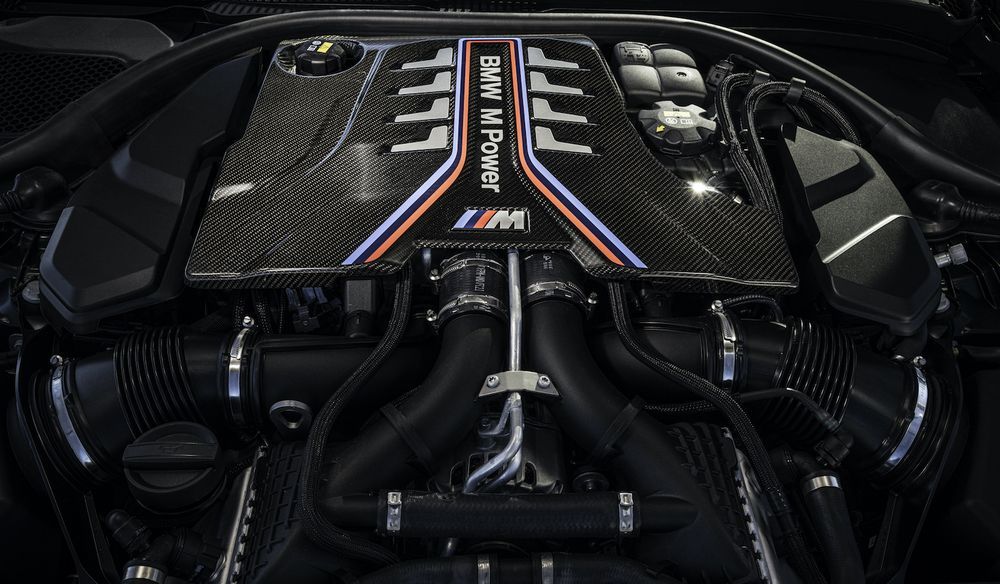 While a tuned E60 or F10 M5 with a similar output would lose itself in a noisy cloud of its own vaporised rear tyres and traction control alarms, this M xDrive-equipped M5 CS is quoted to need just 3.0-seconds to rocket from rest to 100km/h. Keep going and 200km/h arrives in 10.3 seconds and flat out it'll eventually hit an electronically limited top speed of 305km/h.
It isn't just power that sets apart the CS, however. BMW has not sweated the small stuff to ensure that almost every bit of excess weight is either cut or replaced with a substantially more expensive carbon fibre copy - or carbon ceramic, in the case of its standard brakes.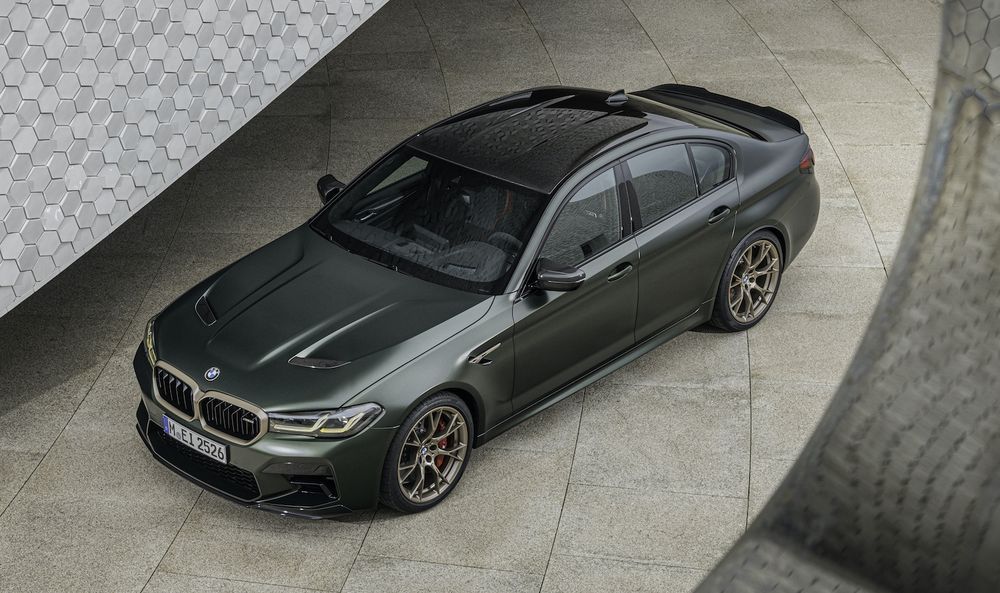 The most visible of these pains are the insane M Carbon seats. Even the rear passengers are given snug buckets, effectively placing a hard stop at a maximum of 4 occupants. BMW says that some 70kg has been trimmed over the M5 Competition while retuned front and rear bearing springs deliver more refined damper control.
The Pirelli P Zero Corsa tyres are track-tuned, as their name suggests, but do not appear to have been specifically developed to suit the M5 CS. Besides their mixed sizing which is characteristic to BMW, the rear section width is still a conservative 285mm.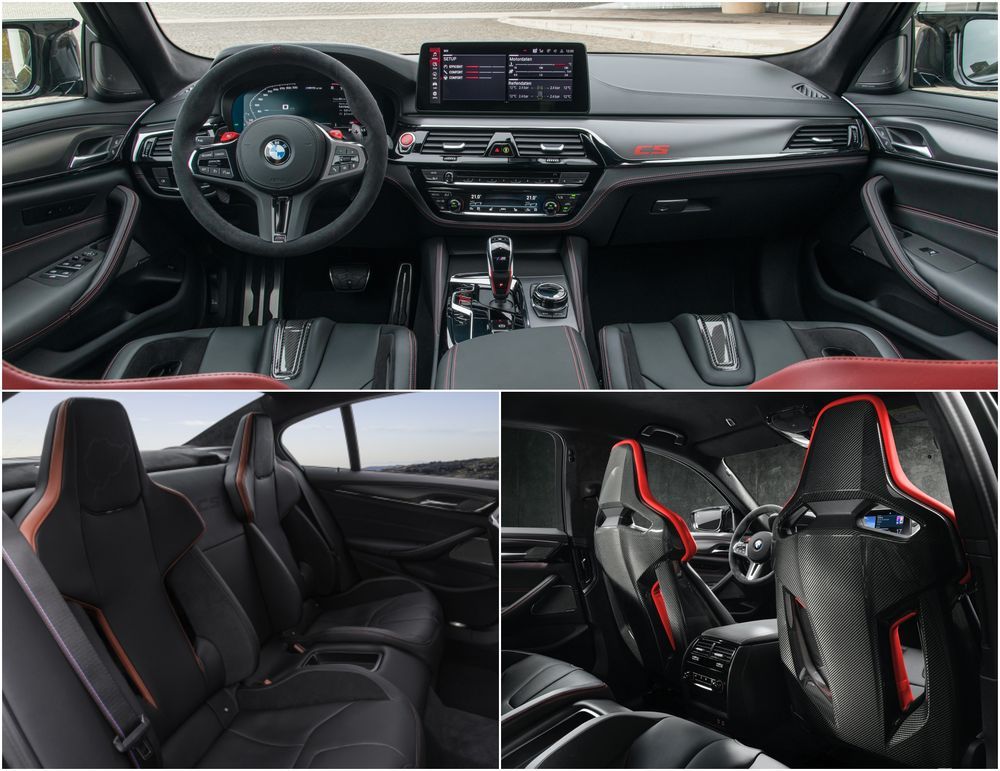 Everywhere else, you can expect to see plenty of "M5 CS" badges to be littering the car's exterior and cabin, and thankfully BMW are not limiting the car to a limited production run, so there's no numeric plaque hiding somewhere to flex its exclusivity.
We're not sure if this new bonkers M5 will make it onto BMW Malaysia's official catalogue, but our fingers and toes are crossed anyway. If and when that happens, though, that's sure to be quite a bit further down the timeline as the first German deliveries of the CS is only due to start in Q2 2021.
---
---
---
---
Comments