A Bench That You Can Ride For Shopping - Is This The Future Of Mobility?
Auto News A bench that you can ride around the city for shopping? Is this the future of mobility? It just might be!
---
The way that we navigate our cities is changing. People are increasingly walking, cycling, and riding scooters to reach their final destination. There is also a growing need for street furniture where residents and visitors can relax while they reach their next destination.
With this in mind - design students Corentin Janel and Guillaume Innocenti have come up with an intriguing concept – a rideable bench called "TOD", short for "talk or drive" which won the recent Ford Fund's Smart Mobility Challenge – a contest aimed at harnessing the best solutions of tomorrow's mobility with today's youngest and brightest minds.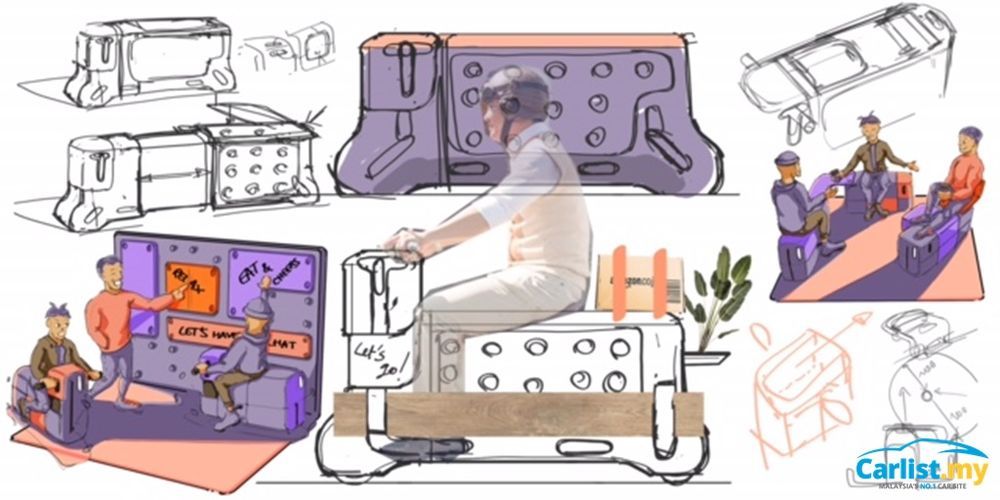 The Ford Fund Smart Mobility Challenge will now award GBP 12,500 for its creators that will go towards turning the project into a reality. Organised by Ford Fund, the company's corporate foundation and philanthropic arm, and the Royal College of Art, in the UK, students participating in the challenge came up with ideas that offer a sustainable urban mobility solution and benefit the community.
Amko Leenarts, director of design, Ford of Europe added, "A rideable bench is a great example of how design can help form the fabric of cities, as it's something that's fun, practical, and multi-functional. It's a clever way to make mobility part of the city, encourage people to interact and enable people to experience cities in a totally new way."
TOD as it's called is designed as an adaptable system with a static mode and mobile mode. In static mode, it is a bench that can be extended to accommodate three people. Accessories such as chairs and corners can easily be added using a plug-in-style kit system, while a flat square can be connected to two benches to form a picnic table.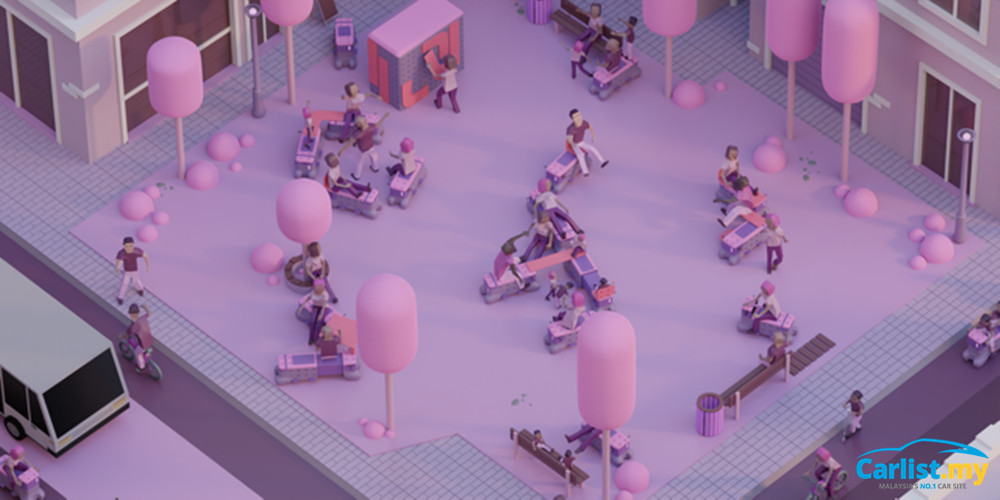 In mobile mode, the sit-on scooter is for up to two people, with a maximum speed of 20 km/h. A hatch in the middle provides space for luggage while stretching bands on the back and sides enable users to transport small and long items. Users can locate and book a bench or sit-on scooter using the dedicated app.
TOD's design idea bested a number of truly remarkable ideas that were also presented during the contest. Though the other entries might not have won overall, they will still receive funding through the contest to turn their ideas into proof of concepts or prototypes. Here are some highlights:
Energetic Exchange (Germany): An idea to turn battery charge in private vehicles into a source of currency, enabling users to pay for the next phase of their journey or for goods and services.
MobilityHUB (Germany): A warehouse that gathers various forms of micro-mobility into one accessible location.
NetCare (Spain): An app that helps families monitor and care for their elderly and dependent members.
Spectrum (UK): A proposal to set up inclusive supermarket checkouts for people with autism, creating a private area without music and with silent scanners to reduce the possibility of sensory overload.
CareMiles (UK): A support charity that provides door-to-door empathetic transport for patients needing to attend medical appointments.
---
---
---
---
Comments