A Sampling Of The Volkswagen Golf Family - From TSI to R
Insights
When it comes to the Volkswagen Golf, you can get it in three very distinct flavours. For the ultimate performance enthusiast, there's the Golf R. For those who are looking for a hot-hatchback that tick all the traditional hot-hatch boxes, there's the Golf GTI. If you're in the market for something a little nippier to get around town on a day-to-day basis, there's the Golf TSI. No other car on the market comes in such a wide range of options, each with a noticeably different character as well.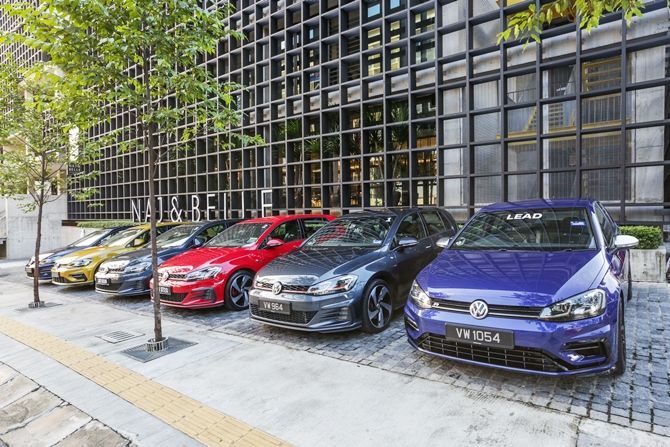 Let me explain this line of reasoning. In the case of mass-market cars, buyers usually have powertrain options with various power outputs - whether this is achieved through forced induction or capacity, and how big these differences are, are a little different from car to car. With luxury cars there's a greater range of powertrains available, but in most cases it's fairly cookie cutter: turbocharged 1.5-litre engines, 2.0-litre engines, 3.0-litre engines, or 4.0-litre engines in a myriad of cylinder configurations. Occasionally you'll get all-wheel drive as well, depending on which brand you're looking at.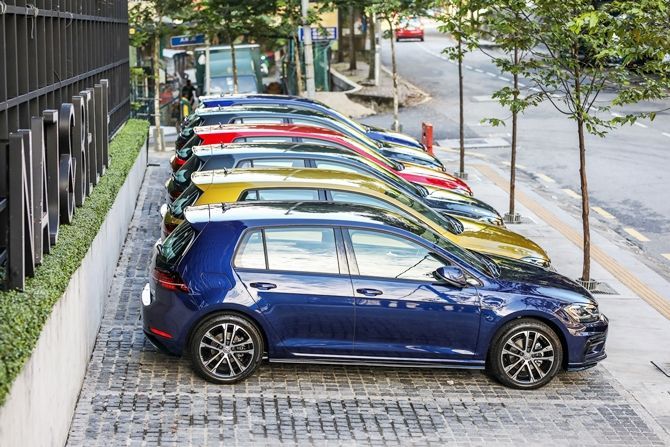 But despite the changes in powertrain, suspension setup, and equipment as you go through the model range, you will usually find that all of the variants feel fairly similar. Take away the badges on the back and you might be hard pressed to tell exactly what it is you're driving, save for the full-fat high performance models. If you were to boil it down to a simple idea, it's that the consistency in experience that brands offer is one that also works against them when it comes to distinguishing their products.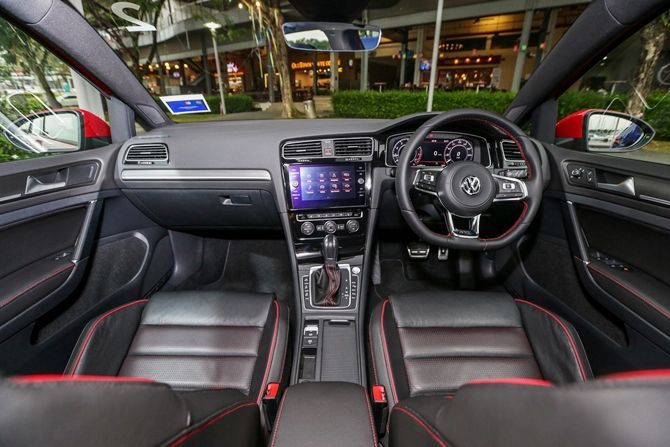 Volkswagen has managed to maintain a consistent level of luxury and comfort with their models, while still being able to provide different experiences even within a singular model line-up. To put this to the test, we took the entire Golf family line-up down to Johor Bahru over a two-day drive to get a feel for what these models were like - especially since they are iterative improvements over the seventh generation Golf.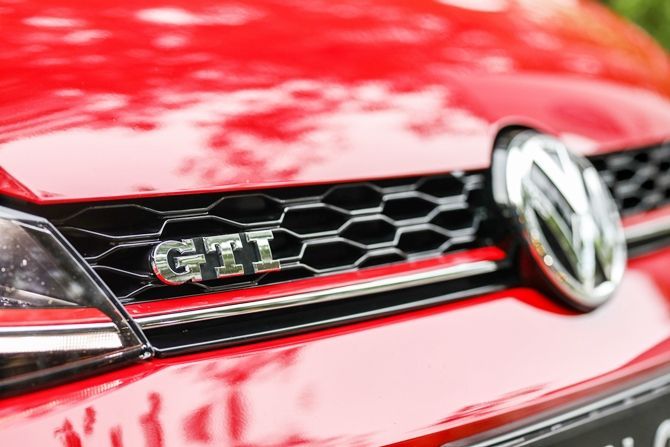 First up was the Golf GTI. A mainstay of the Volkswagen range, as well as the Golf variant that most Malaysians are familiar with, it has come a long way since its rather humble beginnings. A couple of minutes behind the wheel was enough to remind us why it's also one of the most popular hot-hatchbacks on the market; a broad torque curve, plenty of power, an ultra-responsive gearbox, and a chassis that balances outright handling ability with comfort.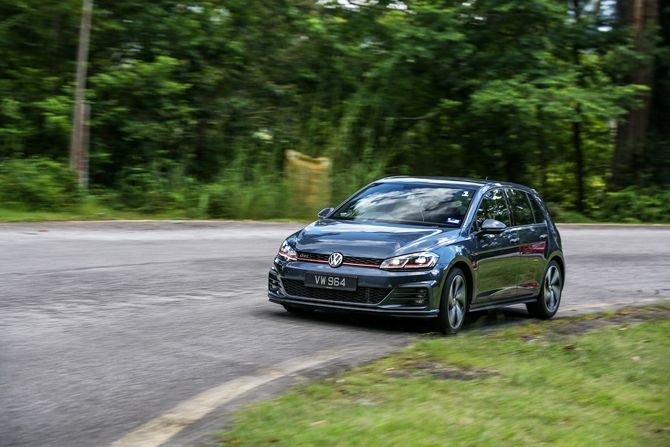 As our convoy detoured to the twisty tarmac that winds through Bukit Putus, we were allowed to open up and get a feel for how the GTI behaves in its natural environment. Most of the time it was possible to stay in a single gear and take advantage of the 350 Nm of torque through the mid-range, occasionally dipping down a gear for steeper slower sections. With the stability systems on, the XDS+ brake-based torque vectoring worked well enough to pull the car out of corners, but a brief stint with the systems (mostly) off showed how progressive the car was at the limit of grip.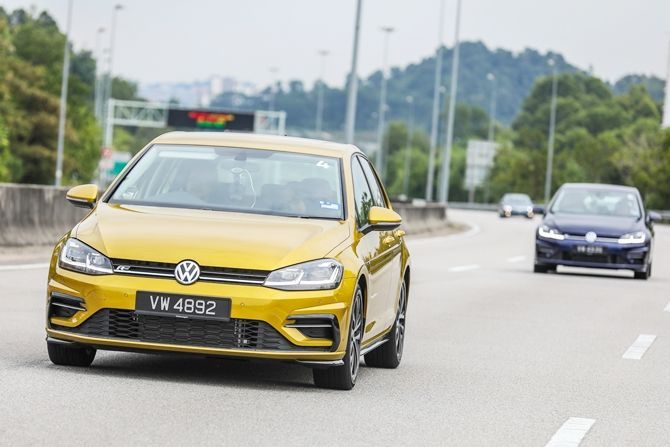 Back out on the highway and we continued down south, stopping over at Melaka for a car change. For the rest of the journey we would have the pleasure of piloting the Golf R, in all its 290 PS, 380 Nm of glory. Volkswagen had arranged a bit of a challenge of sorts involving Golf trivia and stopovers along the final leg of the route, but we were a little overexcited and accidentally missed nearly every stop along the way. An open highway is a siren song for those behind the wheel of a Golf R - empty stretches of tarmac coupled with ample power and torque is enough to reach ludicrous speeds, with occupants hardly breaking a sweat.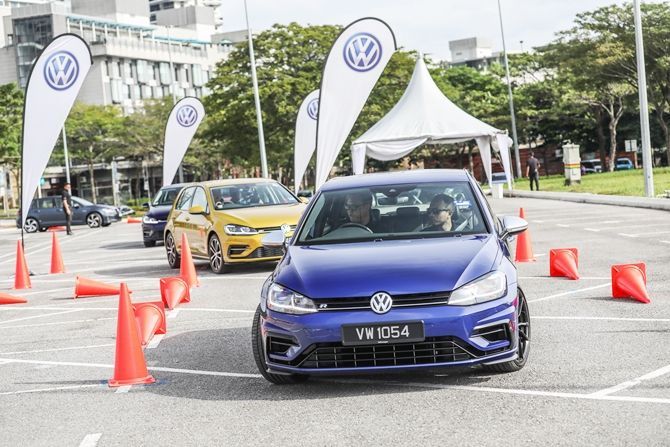 Before we knew it the first day was over, but some of the, uh, more competitive of us were mentally preparing for the second day - one that would kick off with a timed trial around a cone course in an empty carpark, better known as an autocross. We would rotate through all three cars available and the participant with the lowest cumulative time would take top spot. While yours truly is much better at killing cones than driving around them, it was still a great opportunity for some incentivized hard driving in a (relatively) safe environment.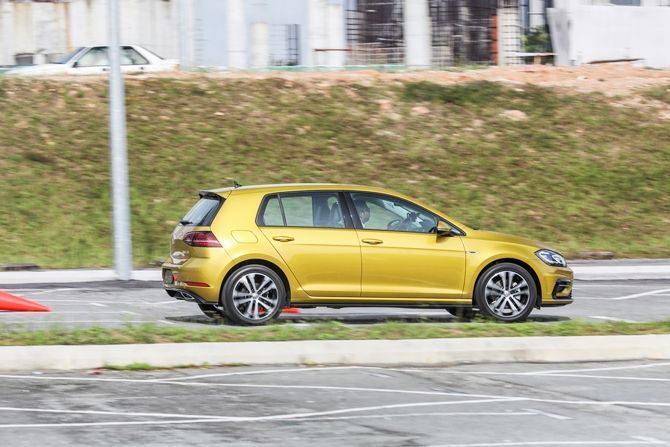 It was also our first time testing out the new Golf R-Line, a better equipped variant of the Golf TSI. The R-Line package adds on some notable pieces like rims, bumpers, and that stunning digital display right in front of the driver. This is the aspect of the Golf family that reflects the consistency you want - in luxury, in layout, in convenience and operation. But what the autocross course showed us was where the cars differed, and the results may be a little surprising.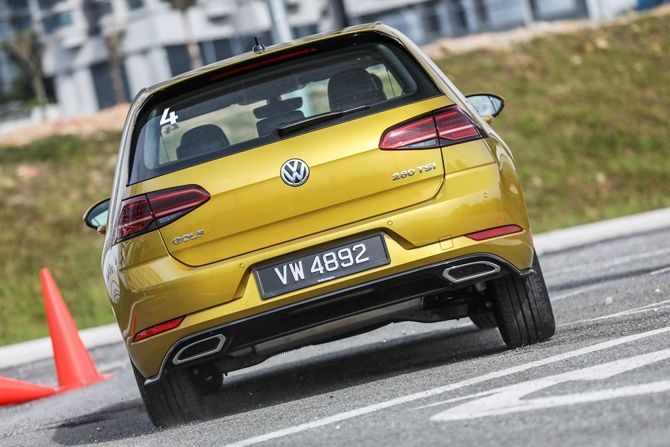 The Golf R-Line is, as we mentioned earlier, a better equipped Golf TSI. This means it doesn't come with the most aggressive rubber on all four corners, nor does it have that fire-breathing R engine. Its turbocharged 1.4-litre engine makes a modest 150 PS and an easily accessibly 250 Nm of torque, the former figure being just over half of what the Golf R puts down. It also has two less driven wheels, which makes it a little more difficult to put the power down.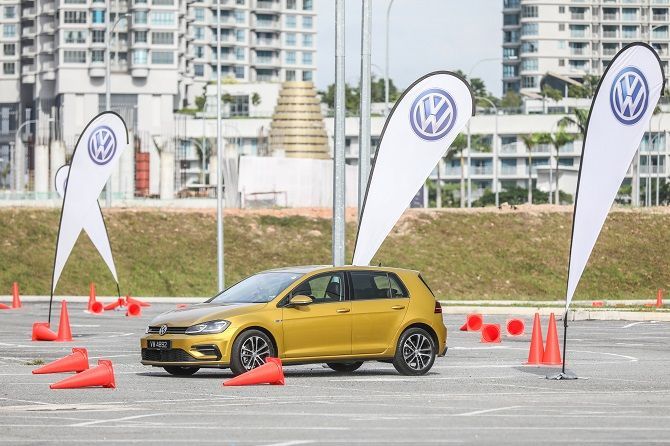 And yet through the autocross course it handled well, being spritely through the sharp bends and slaloms courtesy of less weight up front. The 7-speed dual clutch gearbox offered a good ratio spread, and the engine was quick to respond when you needed it to deliver instant torque. While the suspension may have been softer, the steering a little less sharp, the brakes a little less punch-the-air-out-of-your-lungs, the Golf R-Line was surprisingly lively in its own way.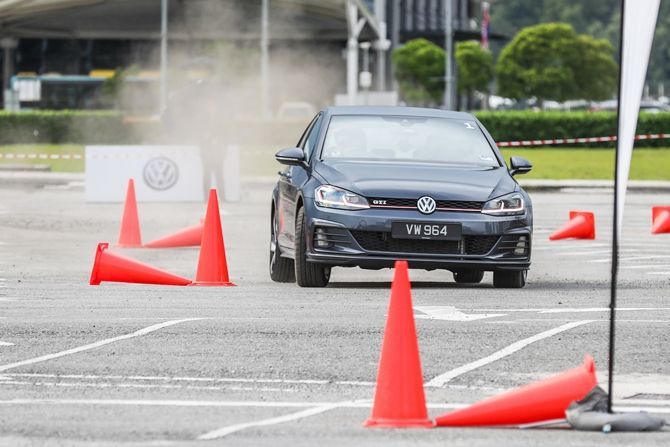 Next up was the Golf GTI, which you would expect to perform well - and for the most part it did. With stability systems off it provided that essential rotation under trail braking and overrun that helped to cut times down, but it was also far more difficult to get the power down between corners. That whopping 350 Nm of torque wasn't enjoying the unevenness of the carpark and the odd patch of sand, even with the stickier tyres helping out.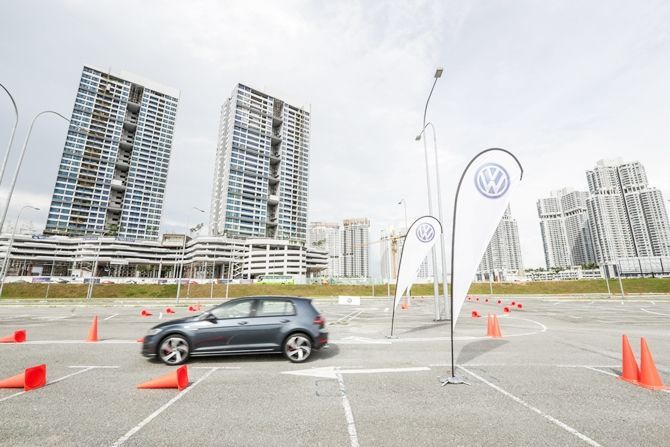 The lag was a little more pronounced here where every tenth of a second counted, and even though that turbo 2.0-litre GTI engine is far from unresponsive, having to build up boost when powering out of a corner was a frustrating process. On the whole it still managed to be quicker than the R-Line on account of sheer power, but at times it almost felt like the R-Line would have trumped it if the course was a little tighter.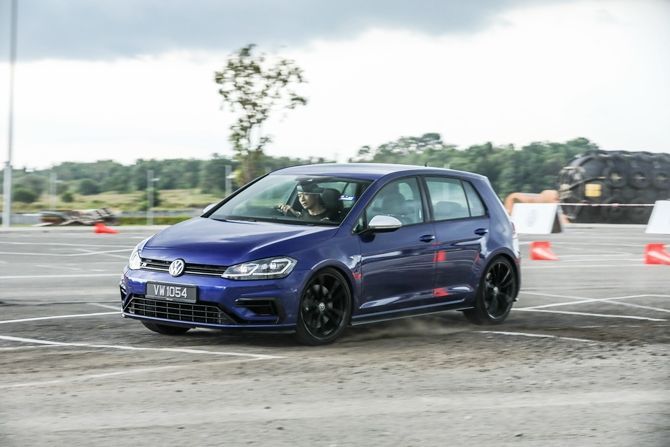 And then, there was the Golf R. The full-fat, top-of-the-line model, with the most power, the biggest brakes, and all-wheel drive. It was a car that was going to be the quickest around the course, for sure, but the question remained: where would it make up the time? In any timed course, be it an autocross or a track day, getting times down is always a matter of finding the strengths of the car and exploiting them, while mitigating the weaker aspects.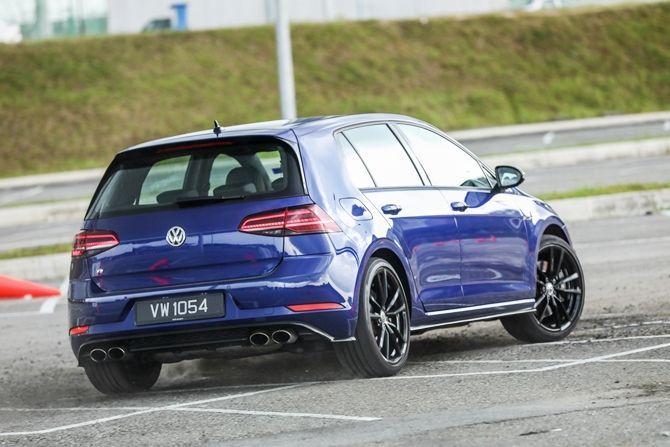 In the case of the Golf R, those flaws are few and far between. It launches harder than its brethren, courtesy of that all-wheel drive system shuffling the power around appropriately. It also has seven gears, meaning it's much easier to keep the revs up and getting the turbo spooling quicker. All of the minor issues with torque steer and wheel spin were but a distant memory as drivers could give it more gas, more of the time.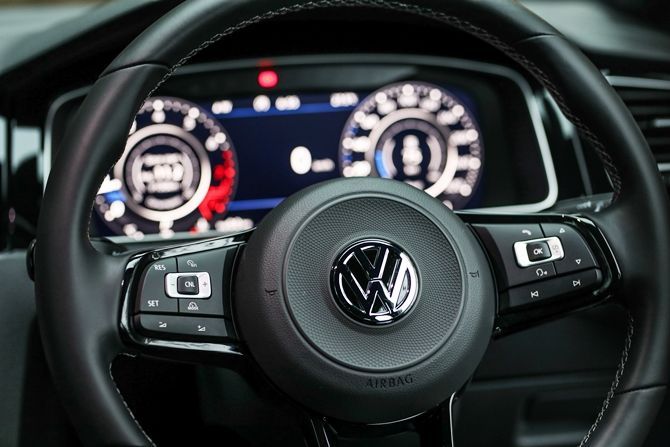 Add to that the fact that the Golf R has completely defeatable stability systems and you have a proper weapon for an autocross. The runs were over almost as soon as they began, with the Golf R being faster in the corners and faster down the straights, with a breadth of ability that gives you few flaws to manage. It is a performance car, through and through, and coupled with its ability to cruise comfortably, it also makes for a great all-rounder.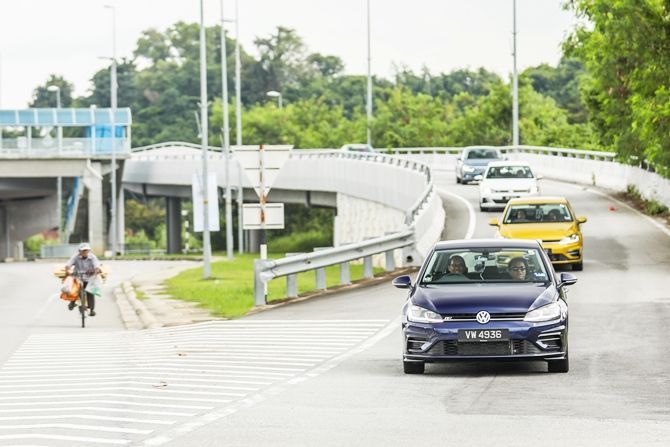 On the return journey we were put back into a Golf GTI and sent on our merry way, all the way back up to Kuala Lumpur. Exhausted from the day we maintained a leisurely pace, exploiting the fairer side of the GTI and making use of its cruising function. We hadn't paid much attention to the fuel we were depleting over the two days, but we could only imagine it wouldn't be something worth reporting.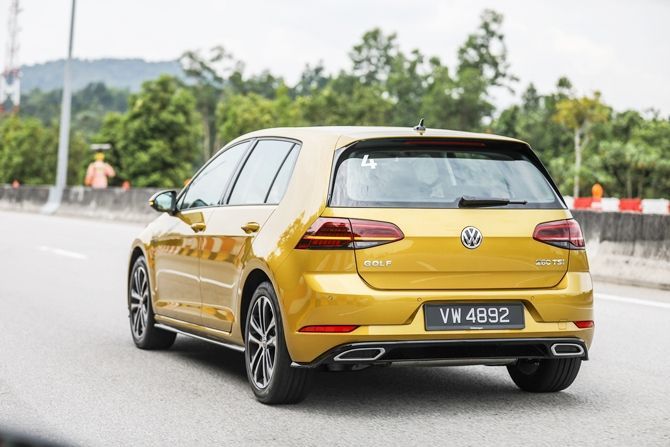 Driving each model in the Golf family is important in order to experience what they have to offer, but driving them back to back gives you the best understanding of what each car is made to do. The Golf R-Line is the car to choose if you're looking for a runabout to get around town - it's great on fuel, it's nippy and responsive in traffic, and it has most of the luxury items that you would previously only get on a more expensive model. Unless you're in a particular hurry when travelling across great distances, its modest power output will never present itself as an issue.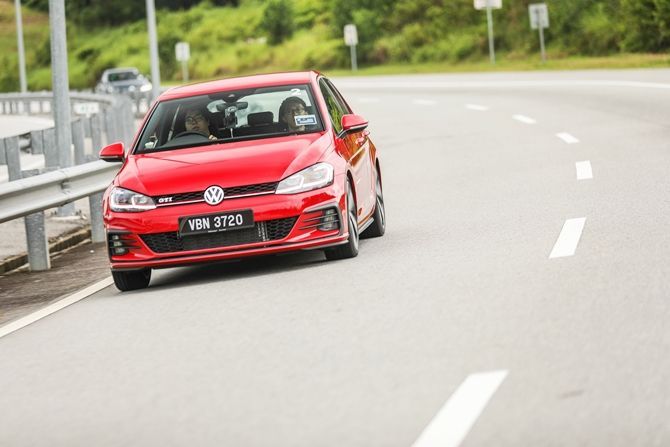 The Golf GTI remains the Goldilocks of the range for most, with adequate power to make it exciting, but being priced a little more within reach for people looking to upgrade from more contemporary options. It hasn't change a great deal from half a generation before, but it's the technological improvements that make it feel like a more mature product and one that feels right at home among its very limited competition. 
For those seeking the ultimate Golf, the R will still be the top pick. Things would be a little more difficult if we had models like the GTI Clubsport S, but for all intents and purposes the R is a better bet - especially with our ever changing road conditions. You will be thankful for the all-wheel drive system as it sense of stability that isn't explained so much as felt, and the performance benefits are numerous if you're a regular on trunk roads or the occasional track junkie.