A Tour Inside Volkswagen's Automotive Assembly Plant In Pekan, Pahang
Insights Nine years. That's how long Volkswagen Group Malaysia (VGM) have established themselves in our country and in all that time, they've continued to build closer ties with Malaysians not just in terms of business, but also with their treasured customers. To celebrate this milestone and their ninth anniversary, VGM were kind enough to invite 50 members of the media to go on an exclusive tour of their Automotive Assembly Plant in Pekan, Pahang for the first time ever.
This inaugural visit, dubbed the "Volkswagen Werkstour", which translates to "Factory Tour" saw members of the media experience first-hand the various stages during the production of the four current locally-assembled Volkswagen cars: the Passat, Jetta, Polo Sedan and Polo Hatchback. Those four models were part of a drive tour that ferried the participants nearly 300 km to Pekan.
Greeting the members of the media upon their arrival at Pekan was Volkswagen Malaysia's Managing Director Mr. Armin Keller, Marketing Director Ms. Martina Berg, and Volkswagen Pekan Plant Manager Mr. Bruno Torres, alongside Mr. Shamsuddin Mohamed Yusof, CEO of Hicom Automotive Manufacturer Malaysia Sdn Bhd.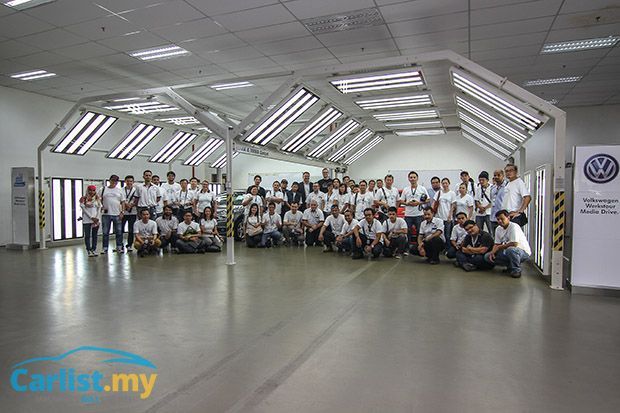 Officially opened in March 2013, the Volkswagen Malaysia Automotive Assembly Line was established following a partnership signed between Volkswagen and DRB-HICOM Berhad in December 2010 to establish such an operation. And the very first car to roll off the assembly line in March 2013 was none other than the Volkswagen Passat (B7). This was swiftly followed by the Volkswagen Polo Sedan in October 2013, Volkswagen Polo Hatchback in January 2014, and the most recent model to join the locally-assembled line-up in April 2014 was the Volkswagen Jetta.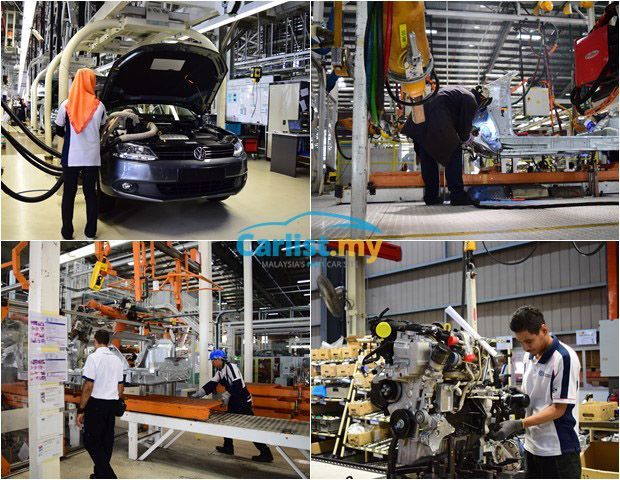 The RM1.6 billion plant produces more than just cars, it produces talent as well. Of the 589 people employed at Pekan, the large majority of them are local Malaysians who are trained by international staff from Volkswagen to be perfect their knowledge and expertise. Not only that, they are also able to work with state of the art technology to produce cars with the level of quality expected of a Volkswagen.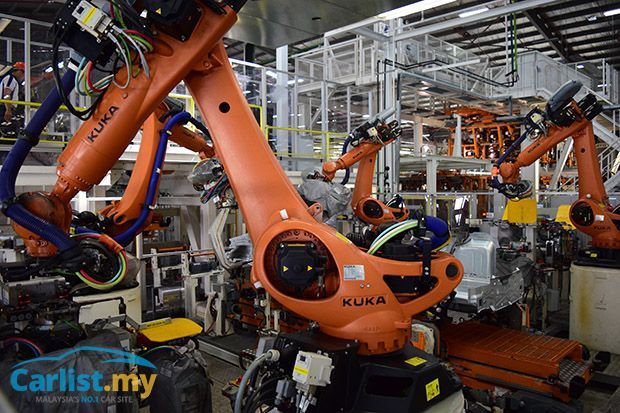 "The Pekan plant is part of our long term strategy for sustainable growth and expansion in Malaysia. This plant is a key milestone for us, as it enabled us to produce affordable German engineered vehicles for Malaysians. Additionally, we have created highly qualified job opportunities here," said Keller.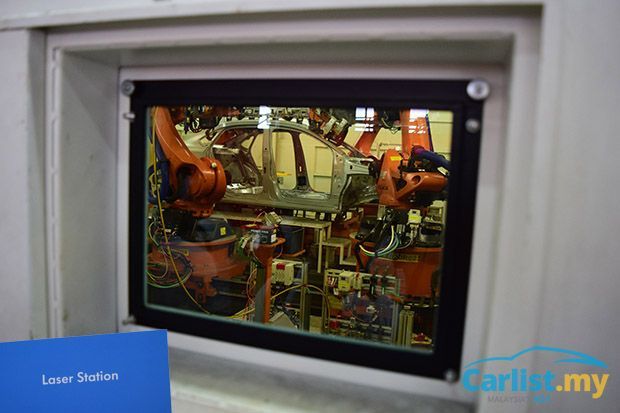 During the tour in the busy plant, members of the media were able to witness the Laser Welding System. This unique technology joins the car's roof to the body sides in one continuous go for a high quality finish and allows for better sound proofing. The plant is also the world's only automotive assembly line capable of putting together four different models of cars on a single Body Shop line using the exclusive VW Framer equipment.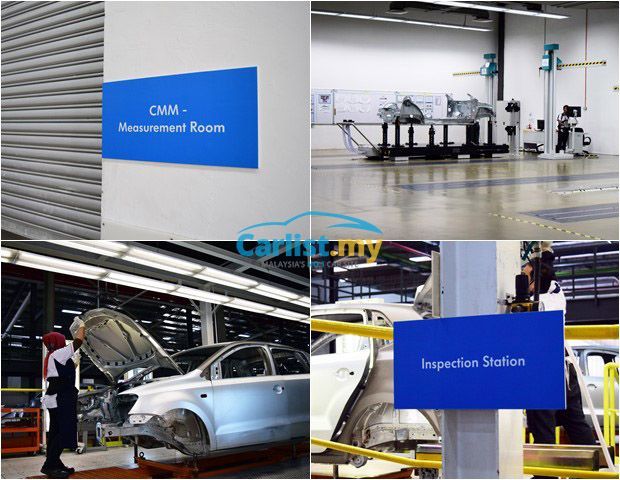 Quality control is also highly prioritised at the Pekan plant which is why there is a dedicated measuring room that is maintained at a constant cool temperature. Why? The Coordinate Measuring Machine that takes over 4,500 points of measurement across the car body is so sensitive that a change in temperature can affect its reading.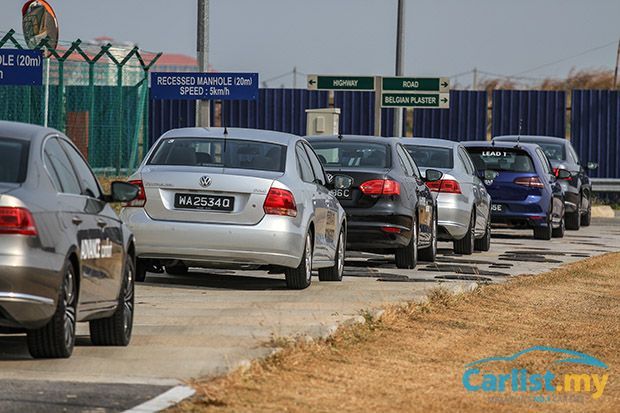 Finally, when the car has been fully assembled and topped up with all its necessary fluids, it is then brought to a test track that simulates the various surfaces, rough and uneven, that the car will meet on its daily travel to ensure that it performs flawlessly before signed off as a ready for sale product.
According to Bruno Torres (Volkswagen Pekan Plant Manager), "Volkswagen is at the forefront of automotive innovation, leading the charter on developing an extensive range of world-class products and models. Here in Malaysia, we set a high benchmark consistent with the Das Auto concept when producing cars locally."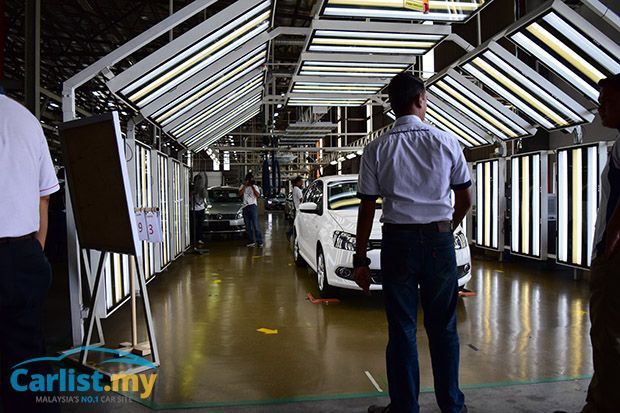 By the end of the tour, it was pretty impressive to see what goes on behind the scenes during the making of a Volkswagen. Suffice to say, it isn't just putting on a series of panels but is certainly a complex procedure to meet the Das Auto concept.
Infographic (click to view larger):

---
---
---
Comments