ACOTY 2016 Finalists: Budget MPVs – Nissan Grand Livina, Perodua Alza, Toyota Sienta
Buying Guides Young families looking for a spacious seven-seater MPV don't have a lot of choice. On paper, it might appear that there are a lot of models to choose from but none of them stand out as an especially good purchase.
Except for the Toyota Sienta, all other models in the segment are already close to 10 years old. The superficial updates on their exterior are betrayed by their dated powertrain and limited list of safety features – which is ironic considering that they are targeted at young families with babies and toddlers.
Still, a decision has to be made to select one winner for the Budget MPV category of this year's ASEAN Car of the Year (Malaysia), and here are the finalists, as voted by 26 judges from 16 publications.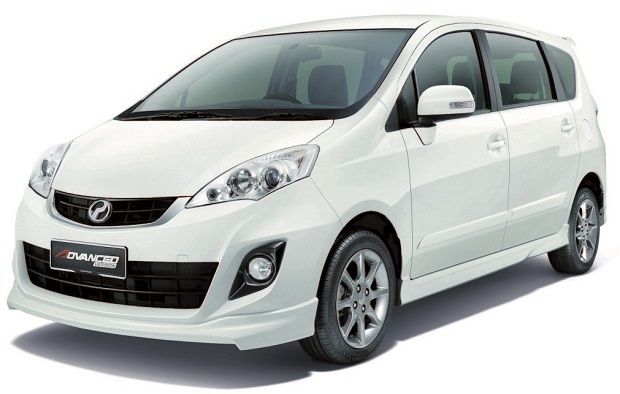 Perodua Alza
Nominated by: 22 out of 26 judges
Price: RM52,832 – RM65,432
Overview: First launch in November 2009, this will be the Alza's seventh year on the market. Despite its age, it remains the best option for young families on a tight budget. It's spacious, fuel efficient, and cheap to run.
The third-row seats are too tight for adults but this is not necessarily a deal breaker. Ask yourself how many times a year are you going to use the third-row seats and whether the frequency of usage justify paying more for a bigger MPV (and higher fuel bills too)? If the third row seats are going to be used once a year, consider renting a car for those rare occasions.
Pros:
Affordable pricing
Low running cost
Very practical cabin, with a space efficient dashboard-mounted gear shifter
Cons
Lack of safety features – even the most expensive Advanced variant lack ESC and side/curtain airbags
Third row seats too small for adults – not suitable if you are going to ferry seven adults very often
Starting to show its age, despite the multiple facelifts/updates over the last seven years
No air-conditioning vent or blower for rear passengers
Read more:
Research: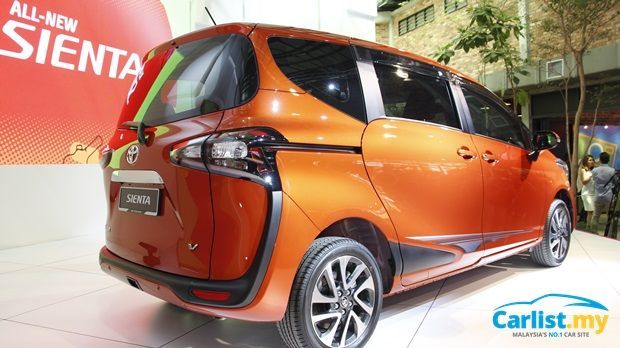 Toyota Sienta
Nominated by: 19 out of 26 judges
Price: RM92,900 – RM99,900
Overview: As the newest model in the segment and wearing the trusted Toyota brand, the Sienta could have easily dominated the segment but its poor list of safety features and perceived high prices are holding it back.
The main highlight of the car, the sliding doors – features which are very expensive to engineer (the design complicates side impact protection) - are not promoted much in Toyota's marketing materials, limiting discussions only to the doors' anti-pinch and power-operated function, none of which are reasons that you should pay extra over conventional hinge doors MPVs.
Many consumers shopping in this segment don't understand the benefits of sliding doors, leading them to compare the Sienta against a similar 1.5-litre but hinge doors Perodua Alza, thus explains the impression that the Sienta offers poor value.
In truth, the Sienta's sliding doors lifts its user-friendliness to an entirely new level that none of its peers are able to match. It is function that's best demonstrated rather than explained. Try moving a baby in/out of the vehicle, strapping or unstrapping a baby from a child seat in a conventional hinge doors MPV versus one with sliding doors, in a shopping mall car park and you will understand the benefit of paying more for sliding doors.
Pros
The newest model in the segment, with a trendy design to match
Third-row seats that 'dive in' and fold flat under the second-row seats
Sliding doors and flat floor make for easy access, greatly eases the task of moving babies/child seats in and out of the car
Only model in the trio of finalists to have an air-conditioning blower on the second row
Cons
Poor safety features (at this price, in 2016, where are the side and curtain airbags?)
Cheap looking infotainment
Expensive to build sliding doors not appreciated by many
Read more:
Research: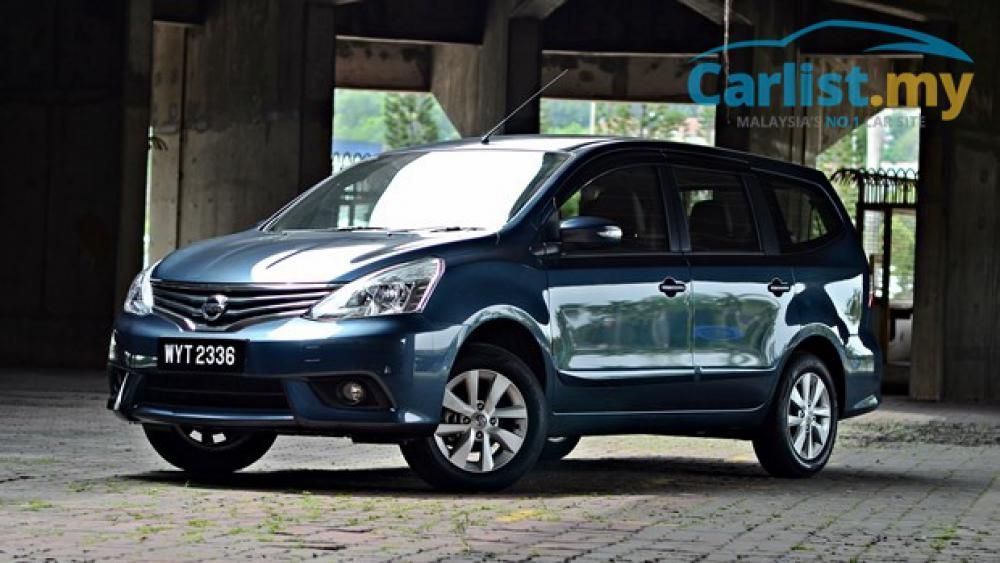 Nissan Grand Livina
Nominated by: 15 out of 26 judges
Price: RM87,100 to RM102,800
Overview: First launched in December 2007, we will soon be celebrating the 10th anniversary of the Grand Livina's launch, and that's not a compliment.
For those who are not keen to pay extra for the sliding doors Toyota Sienta, and don't want anything offered by either Proton or Perodua, the Nissan Grand Livina is a natural choice.
Compared to the Alza, the Nissan offers reasonable legroom in the third row, and its on-road dynamics are rather decent, very passenger car-like, even though the powertrain is rather dated.
The one feature that is sorely lacking is its lack of air-conditioning blower in the rear, a criticism that was never addressed by Nissan over the Grand Livina's 10-year model life. There are floor-mounted cooling vents to blow cool air to the second row seats but they don't make any difference to passengers sitting in the third row.
Pros:
Generous legroom in the 2nd and 3rd row
Passenger car-like seating position and handling
Affordable price
Cons:
No ESC, side or curtain airbag, even on the most expensive variant
Have been on the market for 10 years already, mechanically unchanged
While legroom is generous, shoulder room can be tight, realistically a six rather than a seven-seater
Access to the third row is difficult
Read more:
Research: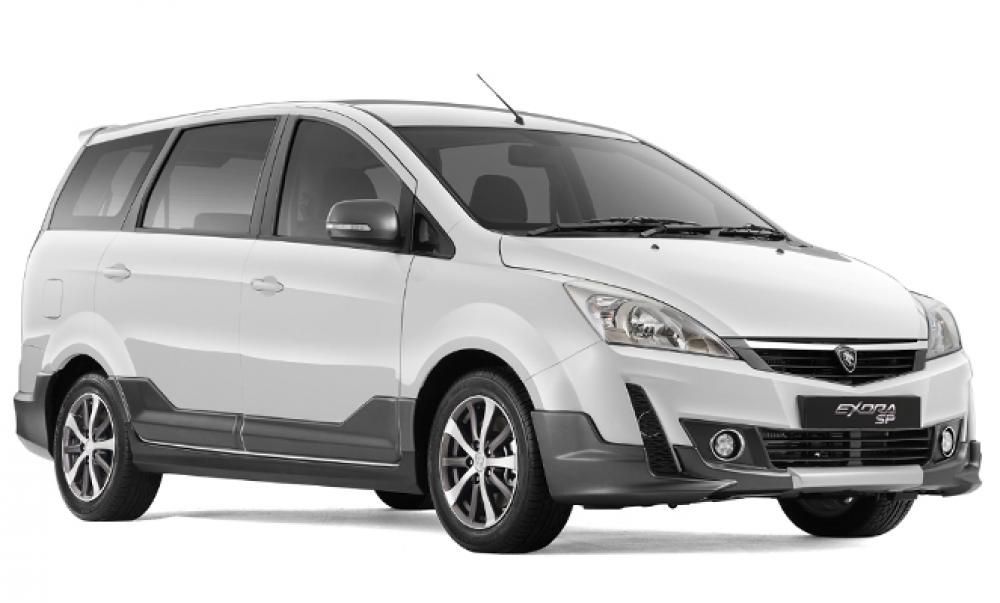 Proton Exora (RM67,220 – RM83,010) – Although the focus of this article is on the finalists, it is worth noting that the Proton Exora narrowly missed out on the finals by just one vote, else it would have tied with the Nissan Grand Livina.
The Carlist.my team did cast our votes for the Proton Exora, but unfortunately there wasn't enough votes from our peers from other participating publications.
In our opinion, the Proton Exora, despite its age still stands out for its superior level of safety features, adding side airbags and ESC.
Its air-conditioning is also the best in the segment, having not just a blower for the rear, but also individual vents on both sides of the second and third row seats. It also has a one-touch operation to fold and tumble the second row seats.
The powertrain is the weakest aspect in the Exora – it's noisy and thirsty on fuel.
What you should be waiting for – 2017 Honda BR-V
An affordable seven-seater from Honda that will be launched in 2017, the BR-V is expected to provide some much needed boost to this otherwise 'same old same old' segment.
Officially, the BR-V is marketed as a crossover, but with three row seats and no 4WD option, it's quite clear that the BR-V is more MPV than SUV.
As the model have yet to be launched, it doesn't qualify for this year's ACOTY but if you are in the market for an MPV priced below RM100,000, it is worth delaying your purchase by a few months while Honda confirms the BR-V's selling price and specifications.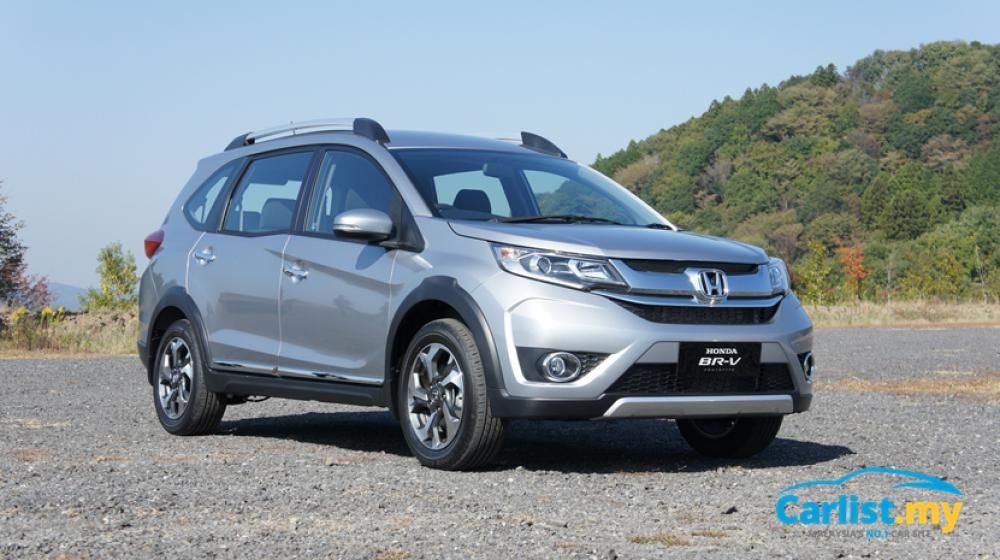 At the moment, BR-V models sold in Thailand and Indonesia are equipped with dual front airbags and ESC, which already makes it safer than all other MPVs in the market bar the Proton Exora.
Six airbags are not ruled out yet but during our interview with the BR-V's Large Project Leader Atsushi Arisaka in Jakarta late last year, we've confirmed that the BR-V is engineered to work with up to six airbags, but equipping them adds cost and their availability in individual markets depends on the decision of the local Honda distributor.
The cabin is equipped with a rear air-conditioning blower, while the second row seats can be adjusted fore-aft and Honda claims that legroom in the third row is class-leading.

---
---
---
Comments