AD: Trapo – Revolutionary Car Mats Custom Tailored For Your Ride
Auto News Trapo is a subsidiary of a 100 percent Malaysian bred company which, believe it or not, first started out making high-quality Ethylene-Vinyl Acetate (EVA) Toy Foam mats over 15 years ago.
Over the years, a growing problem involving unused raw material led to a rather intelligent solution: combining part recycled raw material and part virgin fibres to manufacture a revolutionary car mat system that traps dirt effectively, is waterproof, chemically safe and custom tailored to fit a wide range of vehicles.
Here are some benefits of the Trapo car mat system:
Easy To Clean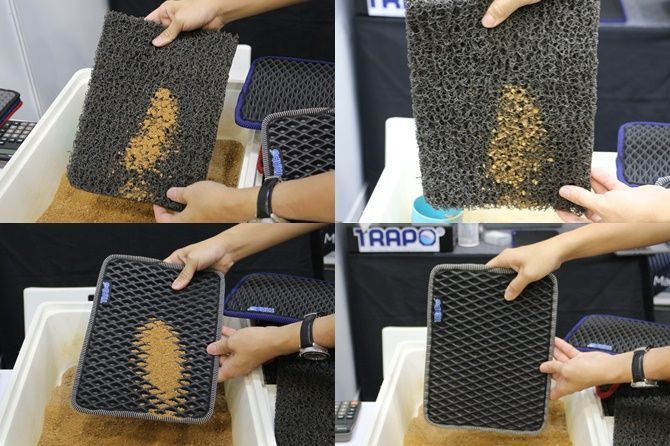 As opposed to the commonly used aftermarket PVC coil mats, Trapo car mats have innovative 'half-diamond' waterproof reservoirs that trap loose dirt and liquid effectively. These tiny reservoirs measure 7 mm in depth and ensure, fallen dirt or liquid is compartmentalized and isn't scattered around by the driver's shoe. To clean, simply remove from the car and give the Trapo mat a tap. PVC coil mats, on the other hand, do not release dirt easily, which tends to build up dirt over time and release foul odours.
No chemical odours
Trapo guarantees that their mats do not release harmful odours caused by chemicals in the production process. Conventional PVC car mats release harmful chemicals and odours that are hazardous to our health, which after time gets recirculated by the air-conditioning system, compounding the problem.
Tailored to fit your car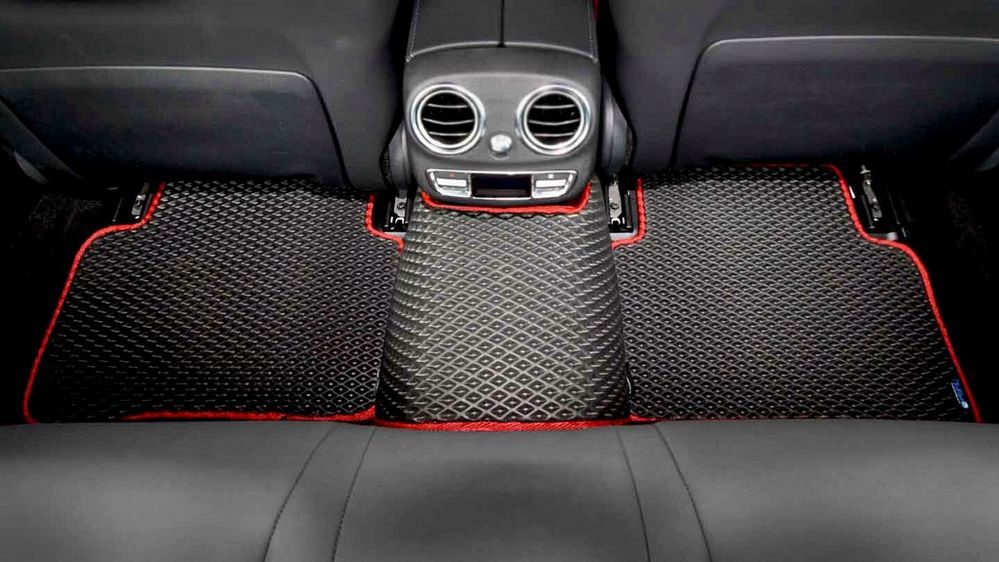 With Trapo car mats, there is no need for cutting and trimming mats to fit your car. All Trapo mats are custom tailored to fit your vehicle. With mats to fit over 400 vehicle models, there is a Trapo mat for just about any car. Trapo car mats are available in two colours, grey and black. Additionally, customers can also choose different stitch line colours to suit their taste; in grey, black, red or blue.
If you a customer owns a car which currently doesn't have a Trapo mat package, they can head on down to one of two Trapo hubs, where custom measurements can be taken to have mats specifically designed suit their vehicle.
Anti-Slip design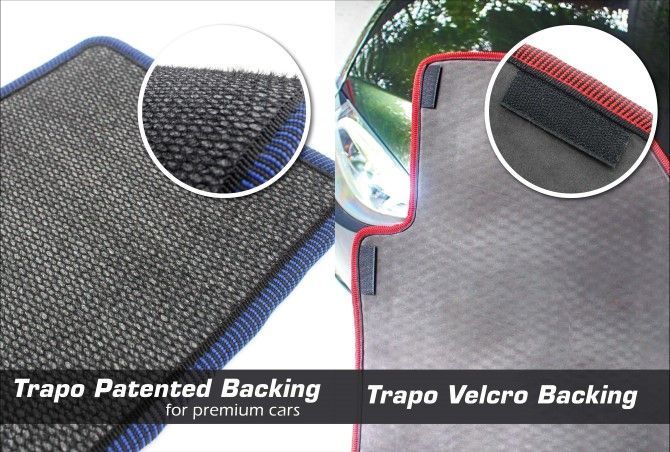 Trapo car mats feature an anti-slip base to firmly lock it in place, ensuring the mat doesn't slide around or worse, interfere with the vehicles brake and accelerator pedals. Trapo car mats are equipped with Velcro fasteners that ensure it adheres to the car's floor carpets. For premium vehicles which use a higher quality floor carpeting, Trapo mats have a patented backing system which has tiny bristles that interlock with the floor carpets to keep them securely in place.
Trapo mats for your boot as well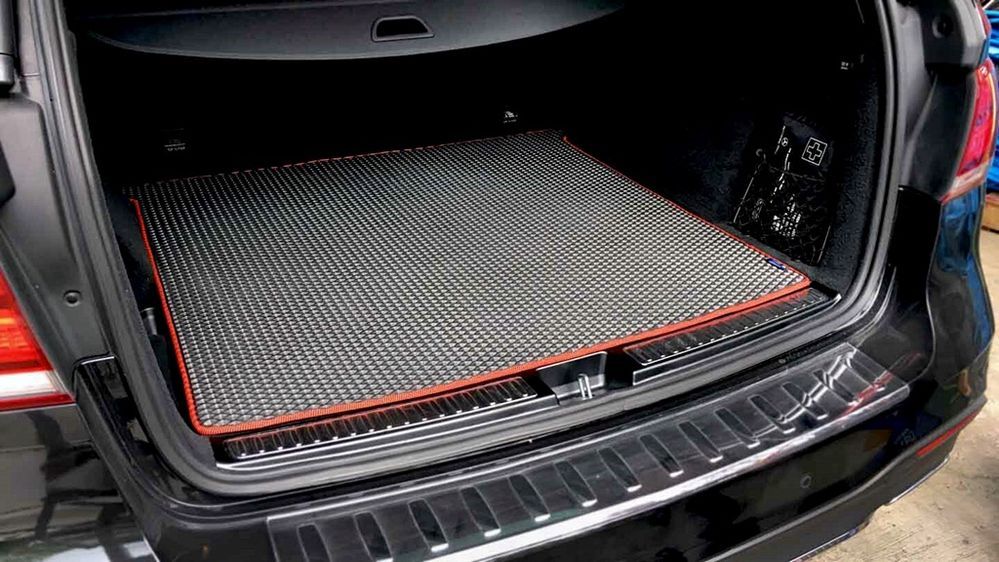 Trapo Back are mats specifically designed to fit the car boot. Like the Trapo Mats, Trapo Back mats are measured and custom tailored to fit your car's boot, regardless of whether it's a sedan or an SUV. Trapo Back can also be ordered together with the Trapo car mats at combo prices.
Superb quality at affordable prices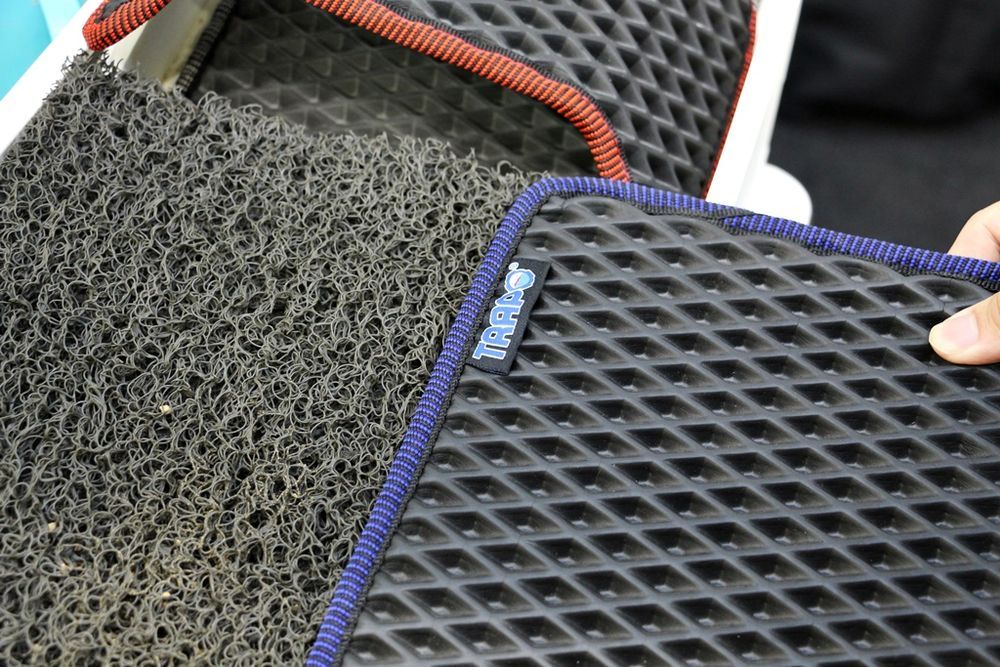 Despite all their inherent benefits, Trapo car mats are affordable. Prices range from RM 229.99 for the Perodua Myvi (D20N) to RM 639.90 for the current generation Toyota Alphard/Vellfire models. Prices are almost similar to PVC coil mats, depending on car model.
No hassle delivery
With Trapo car mats, there is no need to drive your car to an installer or accessory shop; simply order your Trapo mats online and have it delivered to your doorstep, free of charge. All Trapo car mats are covered by a one-year manufacturer warranty for defects.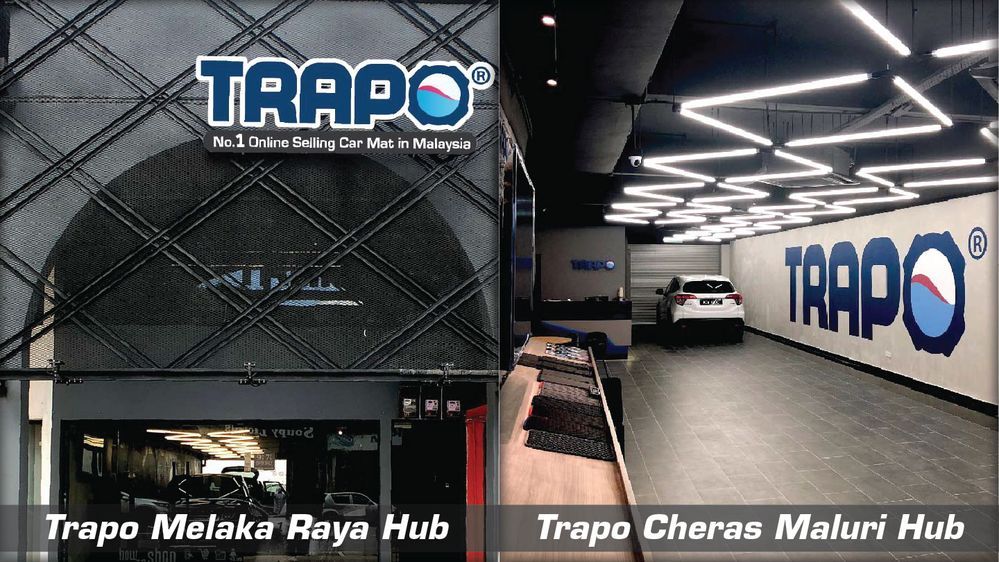 Alternatively, if you prefer to have the experts install the mats, you can also visit a Trapo Hub for a free vacuum clean and installation.
For further inquiries or to check if there's a Trapo car mat system tailor-made for your ride, simply drop Trapo a Whatsapp message or contact them at 1700-818-537.
---
---
---
Related News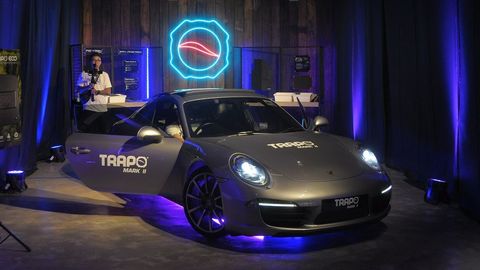 Auto News
It's amazing how far TRAPO Asia has come in just three and a half years. The Malaysian car mat manufacturer kicked off with an ultra-aggressive ...
---
Comments