 Last weekend Audi R8 LMS Cup's defending champion Alex Yoong stepped onto home soil for Round 8 and 9 at the Sepang International Circuit, carrying with him a 64-point disadvantage from championship leader, Aditya Patel of India.
From his starting position of third on the grid, Yoong immediately jostled for the lead, getting past pole-sitter Cheng Congfu of FAW-VW Audi Racing on the opening lap. By the end of the first lap Yoong led the pack with Cheng and Audi Korea driver Kyong-Ouk You following behind. Conserving his "Push-to-Pass" allowance from the beginning of the race, Yoong was able to use his limited allocation of temporary 50hp boosts in the latter part of the race to secure his lead and take the chequered flag.
With grid positions for Round 9 determined by the fastest lap times from Round 8, Yoong found himself on pole for the second 12-lap sprint race. Despite holding onto the lead from the start of the race, Yoong wasn't able to defend his position, and crossed the finish line to take fourth place.
Despite missing out on the podium in Round 9, Yoong becomes the first driver to secure two race wins this season with his first victory in the first race of the 2015 season in Zuhai, China earlier this year. Thanks to his 37 point tally at Sepang, Yoong retakes the lead in the championship standings with a 4 point lead as the Audi R8 LMS Cup heads for Fuji, Japan next month.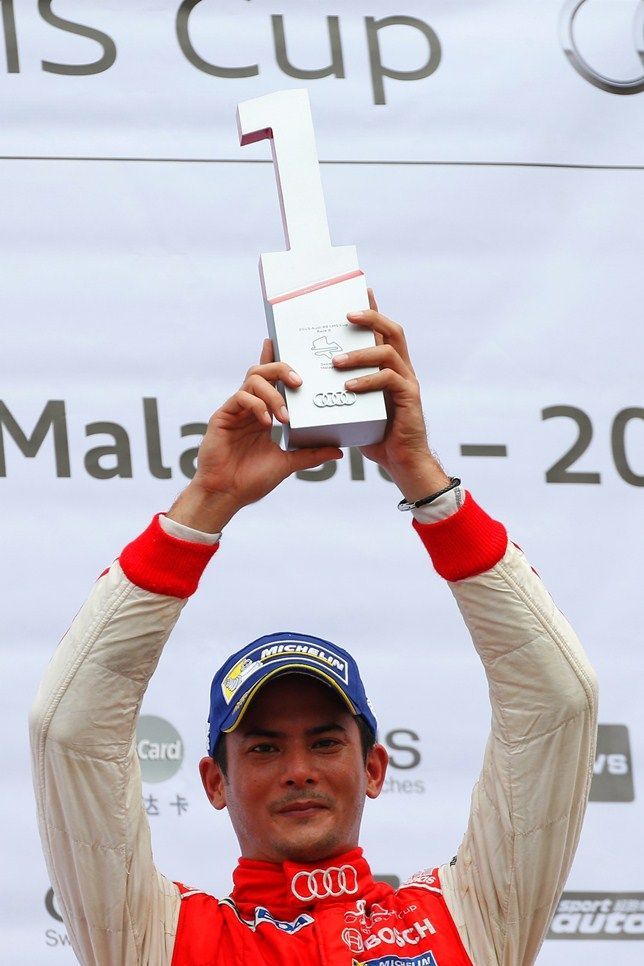 ---
---
---
Comments