All-New 2017 Volkswagen Tiguan Tested For Over 200,000 km On Malaysian Roads
Auto News The upcoming launch of the all-new 2017 Volkswagen Tiguan 1.4 TSI in Malaysia is a culmination of more nearly one and a half years of preparation, which included upgrading the assembler Volkswagen Group Malaysia's vehicle assembly facility in Pekan, Pahang to cope with the all-new MQB platform Tiguan (and the recently launched all-new Passat B8) as well completing an extensive durability testing on Malaysian roads.
When asked about assurances on the durability of the all-new second generation Volkswagen Tiguan in our punishing local driving conditions, Mr. Erik Winter, Managing Director of Volkswagen Passenger Cars Malaysia (VPCM) revealed that since last year, several pre-production Volkswagen Tiguans have already been produced at Pekan, and that these early so-called pre-production endurance test cars have been subjected to real-world testing in all sorts of driving conditions that typical Malaysians face every day.
"These pre-production cars are being driven on Malaysian roads for quite a long period, in different driving conditions, different surfaces, to ensure that it is ready for the Malaysian market. As confirmed by some of you (Carlist.my: Funtasticko.net to be exact) who already captured spyshots of the Tiguan driving around, these are the pre-production cars. There are a couple of them and all together they have driven between 200,000 and 250,000 km in Malaysia, to make sure that the fits the Malaysian driving environment," said Erik.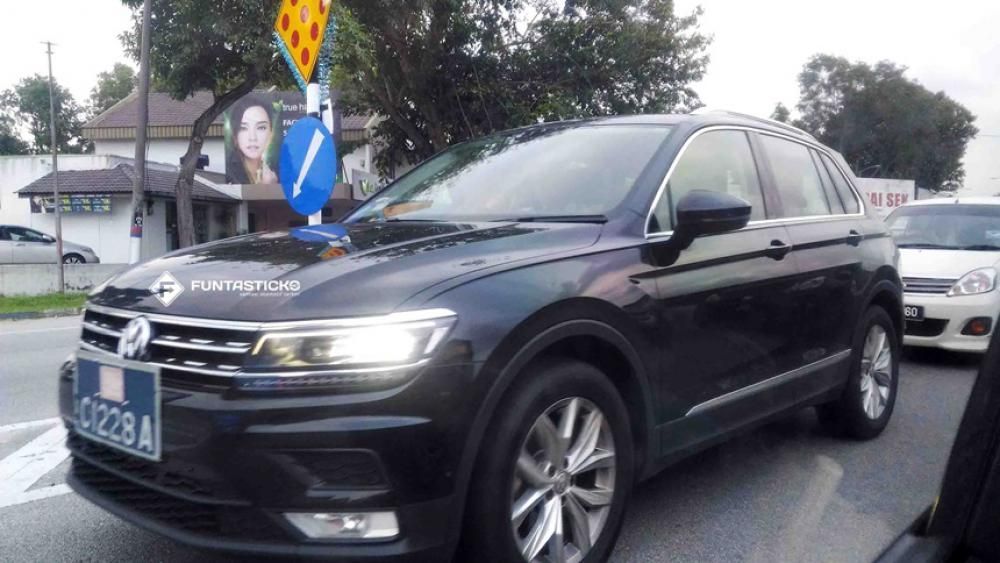 The all-new Tiguan is expected to be launched in early-April, with an estimated pricing of RM149,000 for Comfortline and RM169,000 for the Highline. Both variants are powered by a turbocharged 1.4-litre TSI (no more Twincharge supercharger and turbocharger combo) paired to a 6-speed wet-type dual clutch DSG transmission.
There is an early-bird discount of RM7,000 for customers who book their Tiguan within this pre-launch period.
Like all Volkswagen models sold since September 2016, the all-new Volkswagen Tiguan is covered by a 5-year manufacturer-backed warranty.
More on the specs, features, and differences between the Highline and Comfortline variants here.
---
---
---
---
Comments