All-New BMW X1 Makes Global Debut: Another FWD Model From Bavaria
Auto News BMW has just revealed its second-generation 2016 BMW X1 compact SUV, and with it, full details surrounding the all-new FWD car.
Yes, taking a lesson from its 2 Series Active Tourer and Gran Tourer, the all-new baby BMW Sports Activity Vehicle (SAV) is now a front-wheel driver.
Now, there's a lot to take you through here, so let's start where the changes are most noticeable, the exterior. As always, you can garnish your X1's exterior with either one of BMW's design lines (Sport, xLine, M Sport), but if you strip away those fancies, here's what's new underneath.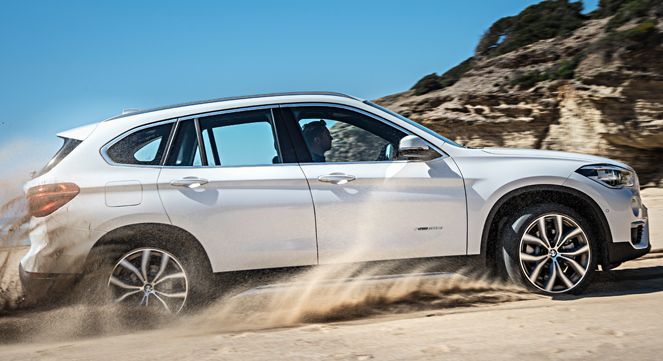 Exterior Styling:
On top of its similar architecture, the all-new X1 appears also to take a lot of design cues from its 2 Series Active Tourer cousin, and by that, we mean a curvier design language across. The front end is completely new, with a large BMW kidney grille, three-section lower air intake and what BMW calls a "six-eyed" look formed by the twin circular headlights and foglamps below. Full LED headlamps and taillights are optional, by the way.
The silhouette of the vehicle's side profile features a further slanted roofline, with bold shoulder lines and widely flared wheel arches. Around the rear, the taillights are all new as well, sporting the brand's new L-shape lighting designs featured in other new BMWs.
Overall, the latest-gen X1 is a much softer design approach that doesn't compromise toughness, against its predecessor's sharp, cut look.
Dimensions & Spaciousness:
The all-new X1 has grown in size against its first-gen predecessor we currently have in Malaysia, measuring a total of 4,439mm long (-15mm), 1,821mm wide (+23mm) and 1,598mm tall (+53mm). If you'll notice, the X1 has reduced its length from before, now featuring shorter overhangs on either side of the vehicle - also a new architecture, which we'll explain later.
The growth in overall width and height is to make for a larger cabin space, which BMW specifically outlines an increase in rear knee room by 37mm – or 66mm if you specify the optional sliding rear seat. Seating positions themselves have been reworked for better outside visibility for all, raising the front seats by 36mm, and the rear seats by 64mm.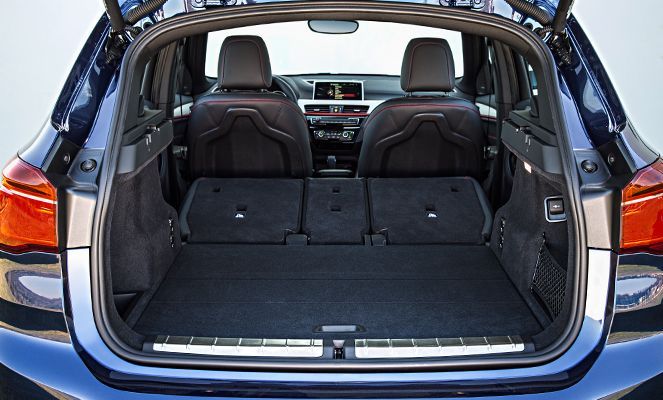 The boot has been made to offer a more capable cargo area, with a total of 505 litres of usable space – that's 85 litres more than before. With the 40:20:40 rear split folding seats completely folded, it opens up a massive 1550 litres of cargo room.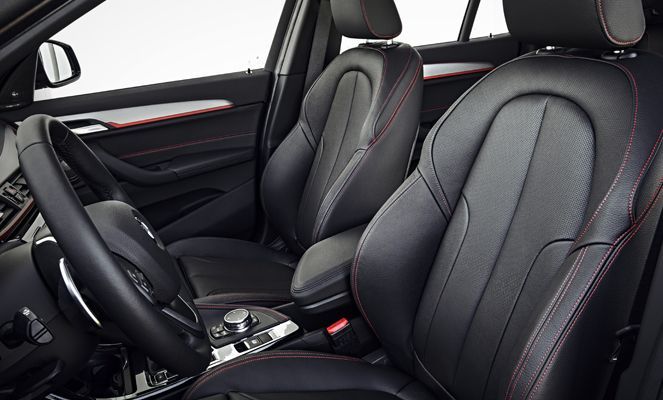 Interior Highlights & Equipment:
On top of the various equipment lines available for the X1 (Advantage, Sport, xLine, M Sport), the SAV's interior isn't all that unfamiliar. It's still familiarly BMW throughout, featuring highlights such as a 6.5-inch free-standing display screen (8.8-inch is optional), an iDrive Touch controller (optional) and a banging audio system by Harmon.
BMW has however introduced more optional equipment for its X1, and this comes in the form of a Dynamic Damper Control system, a BMW Head-Up Display feature (as in all other X models), and its latest Driving Assist Plus system, which bundles safety and efficiency features such as: Active Cruise Control system with Stop & Go function, Lane Departure Warning, Traffic Jam Assistant, Collision Warning and Pedestrian Warning with City Braking function.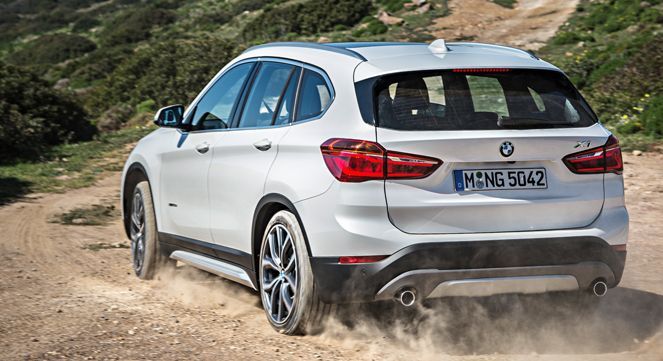 FWD Architecture:
This is where it gets interesting for the BMW enthusiast. The all-new X1 is now a front-wheel drive vehicle – even with the xDrive all-wheel drive system specified, this car is going to drive its front wheels predominantly. The clever xDrive system can, of course, send full power to the rear wheels, but only when the system decides that's where best to send power for optimum grip at the time.
The X1 has adopted a similar architecture to its 2 Series Active Tourer cousin, which we know, has learnt a lot from MINI. So if you're doubting the X1's dynamic driving abilities, we know you shouldn't.
All this also means that if you look under the hood of the X1, you'll find a transverse-mounted engine, and speaking of which…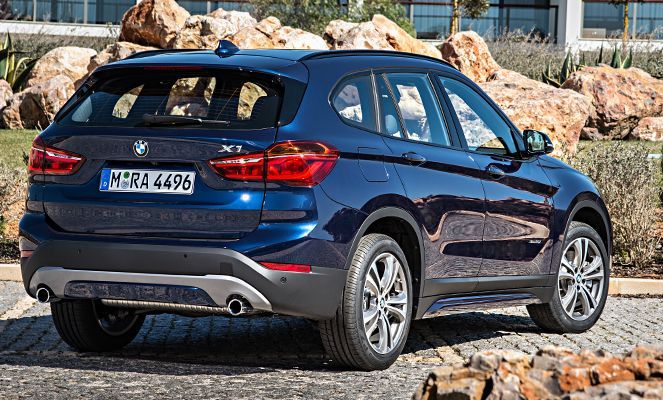 Powertrains & Performance:
It's a full four-cylinder affair at the global debut of the all-new X1, but soon, we understand that BMW's latest range of three-cylinder mills will join the line.
There are several powertrain options being offered variously in Europe and the US, but here's a full list of what they are for now, excluding the coming three-pot mills.
X1 sDrive 20i: 192hp, 280Nm
X1 xDrive20i: 192hp, 280Nm
X1 xDrive25i: 231hp, 350Nm
X1 sDrive 18d: 150hp, 330Nm
X1 xDrive20d: 190hp, 400Nm
X1 xDrive 25d: 231hp, 450Nm
Set to join these X1 variants in November will be, as mentioned, BMW's three cylinder engines, particularly the sDrive18i with 136hp, and the sDrive16d with 116hp, both offering 1.5-litre displacements.
All six 2.0-litre BMW engines on offer for the X1 now are said to feature a 17% fuel consumption improvement over their preceding model variants.
For transmission, an Aisin-sourced eight-speed Steptronic torque converter automatic is what we'll have to look forward to locally, as always, but foreign markets will also have the option of a six-speed manual transmission.

Watch the all-new BMW X1 in action here:
---
---
---
---
Comments