All-New (G20) BMW 3 Series To Feature Company's Most Powerful Turbo 4-Cylinder
Auto News BMW has just released updates on the development of the all-new (G20) 3 Series. Apart from the usual suspension set-up trials and testing at the famed Nürburgring Nordschleife, BMW is also putting their heavily revised turbocharged four-cylinder engine through its paces.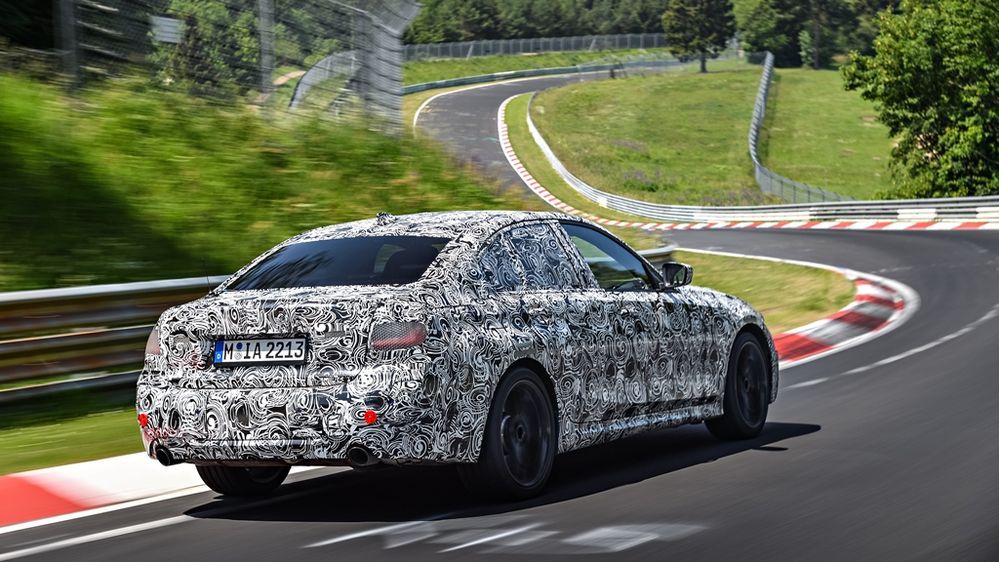 The company said it will be the most powerful four-cylinder engine ever to be fitted in a BMW series production model. The heavily revised powertrain that includes the 8-speed Steptronic automatic transmission has also been tweaked to deliver lower fuel consumption, by as much as 5 per cent compared to the F30 range.
For reference, the most powerful turbocharged four-cylinder engine in the current BMW line-up is the highest tuned B48-engine that delivers outputs of 258 hp / 400 Nm in the BMW 730Li (G11).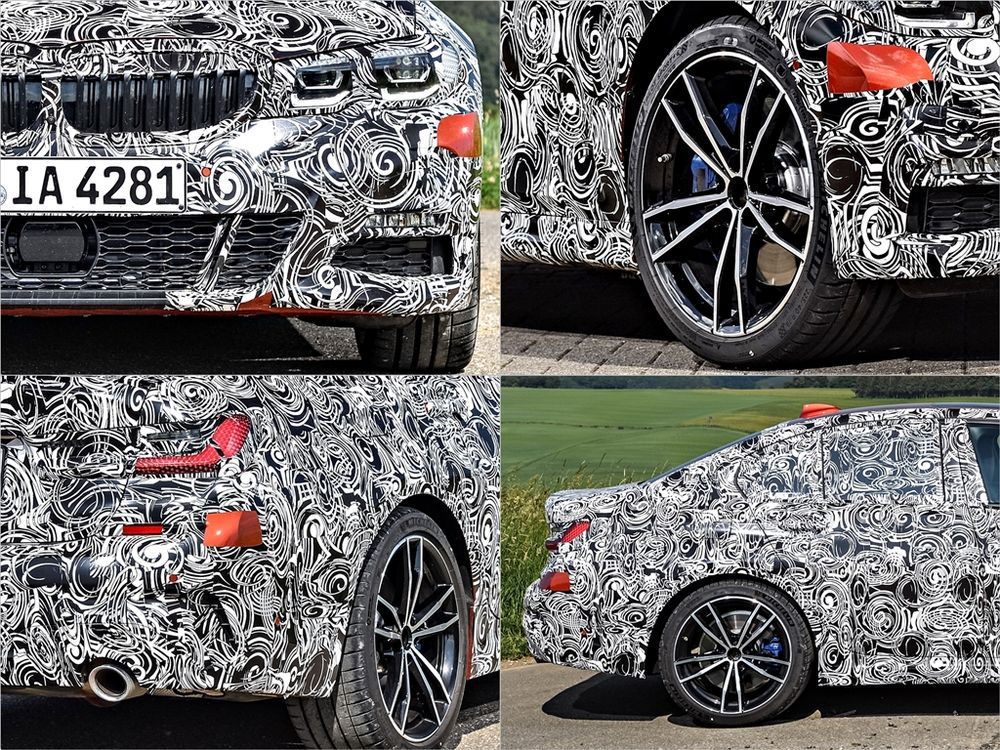 Close-up shots on the details of the all-new (G20) 3 Series. Click to enlarge.
The all-new 3 Series will also feature a lighter and more rigid bodyshell. A new innovative damping system will take full advantage of the new body to provide the all-new premium sports sedan with even better cornering and ride comfort abilities, without sacrificing each other.
The diverse layout of Nürburgring Nordschleife circuit that features 73 corners spread over 20.8 kilometres also tortures the vehicle in traversing nearly 600 metres in elevation changes is the perfect setting for refinement of the interaction between the new damping technology and the other suspension components.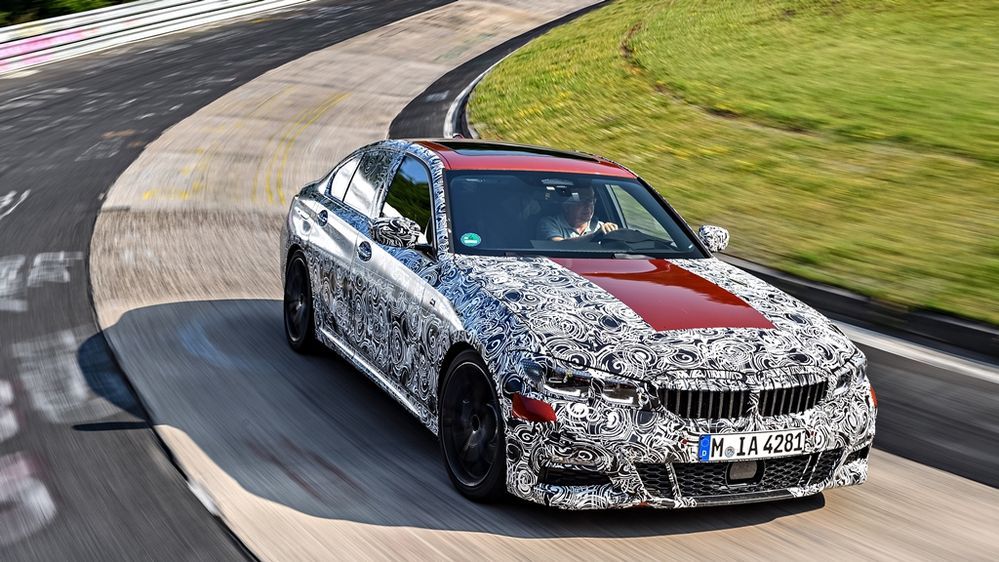 "We are using lift-related dampers as an active set-up element so as to create supreme driving properties in all conditions," explains Peter Langer, Head of Driving Dynamics. "With short spring travel, a sensitive damping response ensures comfortable vibration compensation. When the car passes over large bumps, the body movements are controlled by increased damping forces."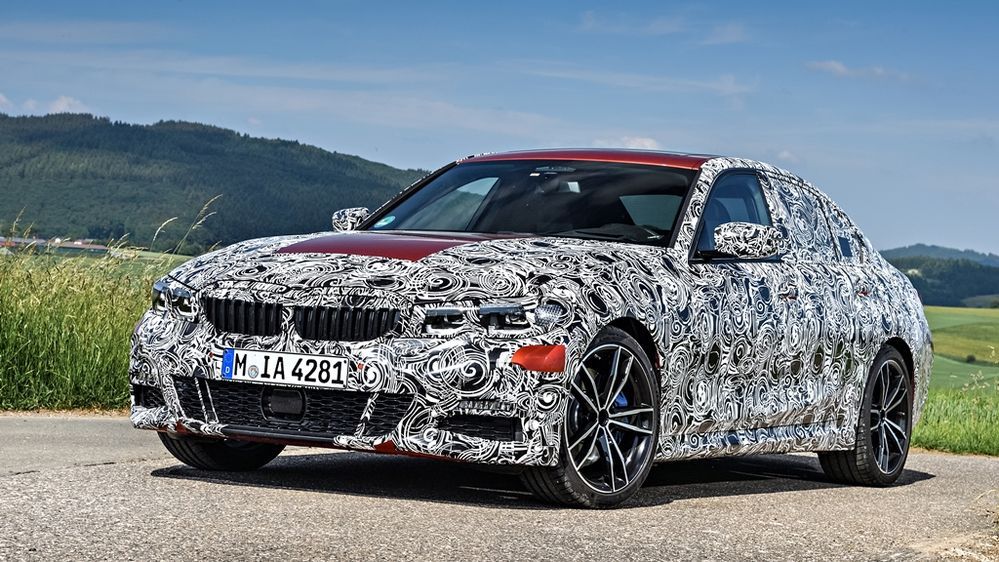 BMW is also making efforts to increase the differences between the standard suspension setting and the 'M Sport' setting. Apart from more rigid bearings, stabilizer bars, and additional body struts, BMW is also offering Variable Sports Steering and M Sports electronically-controlled locking rear differential in the 'M Sport' variants. Tyres fitted in the development cars also reveal 19-inch goodies from Michelin.
While sales for the all-new 3 Series is planned for 2019, let's hope BMW shares more information on this important premium sports sedan at the upcoming Paris Motor Show.
---
---
---
Comments