Another Ferrari Bites The Dust: 458 Speciale Splits In Half In Sarawak
Auto News That's a close one! A Ferrari driver avoided death today when his Ferrari 458 Speciale crashed into a drainage railing near Jalan Tabuan Court, Kuching, Sarawak. We've been told that this is only one of two Speciale units in Sarawak.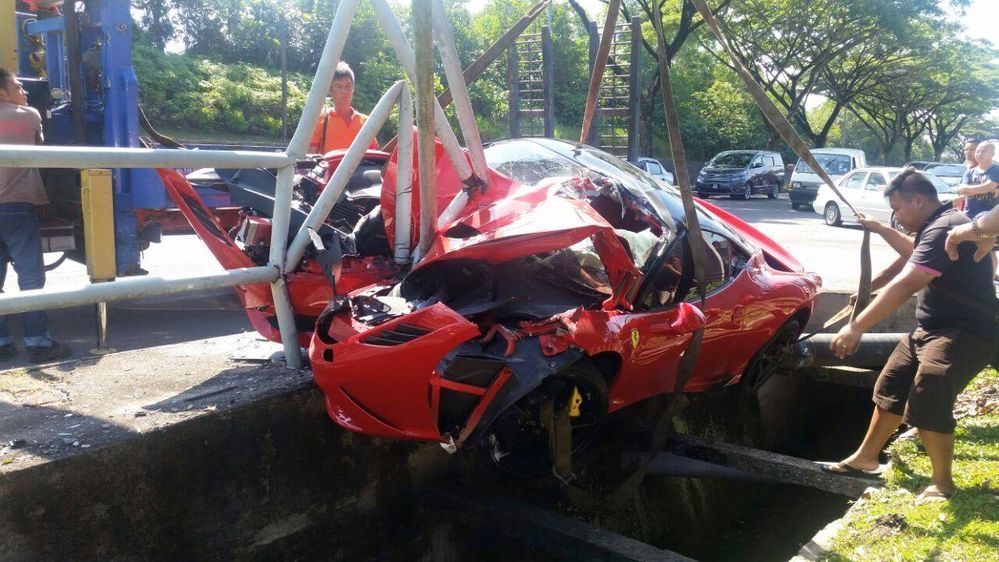 Pictures of the crash which took place at 11am has since gone viral over social media. However, details on how the accident occurred have yet to be revealed but the Fire and Rescue Department officers at the scene reported that the driver survived the crash and suffered no injuries, which is very good news. Several news sites report that the Ferrari was driven by the son of a prominent property tycoon in the state.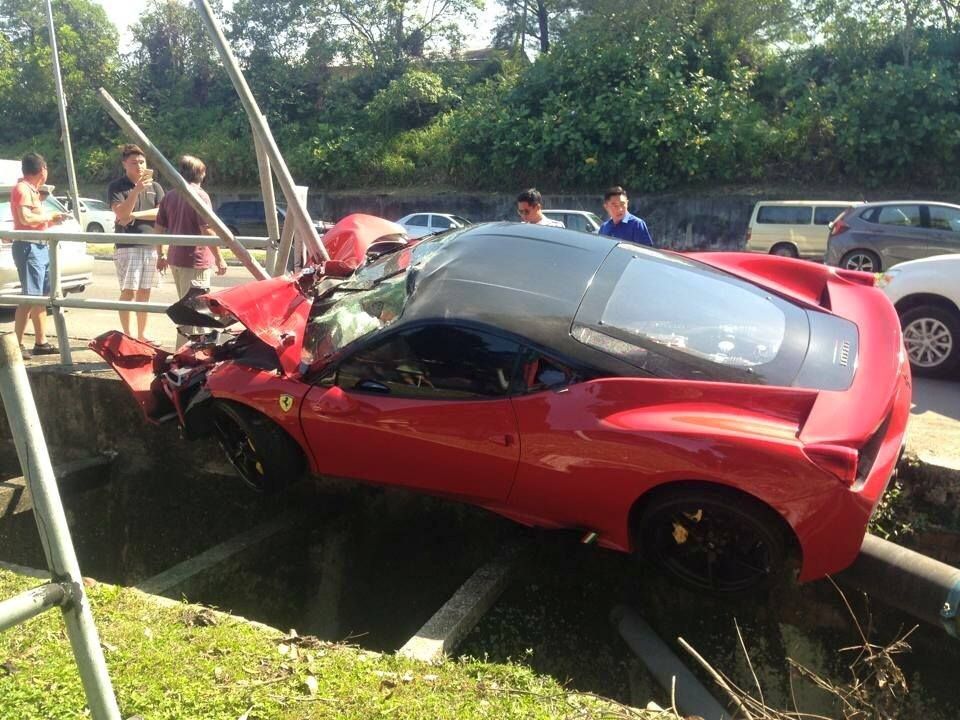 However, the bad news is the level of damage the 458 Speciale has attained with the front of the car split in half by the stationary railing, ending just before the passenger cell. We can see that the air bags were deployed, no doubt a playing a role in the ensuring the driver escaped without serious injuries. The rear of the car doesn't look like it's been damaged as heavily as the front with the engine compartment still intact. The underbody of the car though, would certainly be damaged as well.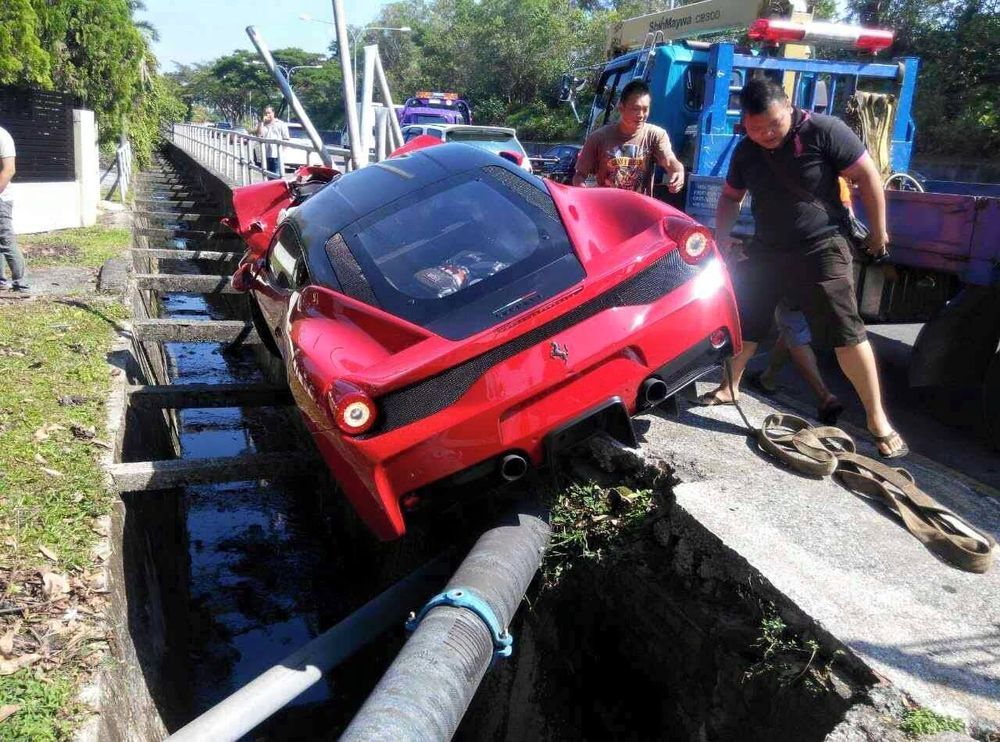 Here's the Ferrari before it met with the fateful accident: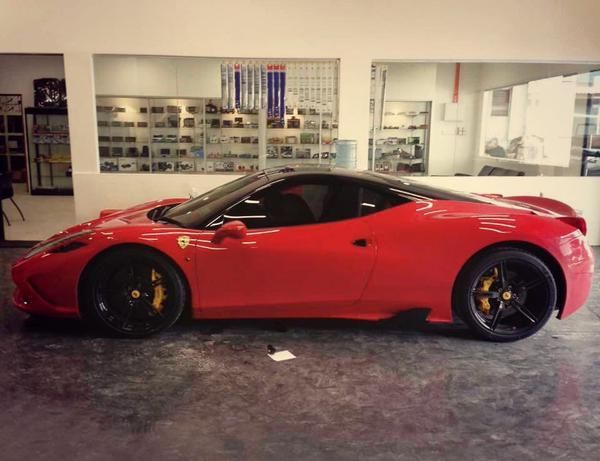 The Ferrari 458 Speciale is a limited-production version of the Ferrari 458 Italia. Under the hood is retuned version of the 4.5-litre V8 engine from the Italia which now produces 597hp and 540Nm of torque. Along with the power boost, the 458 Speciale is also lighter and benefits from many advances to increase its handling performance including the introduction of the Italian car maker's Side Slip Control system (SSC) that has received an updated version in the all-new Ferrari 488 GTB launched in Malaysia recently.
It is very unfortunate to see such a rare exotic reduced by another example (this looks like a write-off to us) but it is good to know that the driver escaped unharmed, a testament to the safety systems developed in modern cars of today.
---
---
---
Comments