 It was April Fool's Day over the weekend and many companies 'celebrate' the occasion with cheeky adverts and press releases to pull our legs. Some hoaxes are incredulous to the point of outrageous, whilst others appear credible enough at first glance that the unsuspecting reader are lulled into taking it for real.
In the car industry, these hoaxes usually involve new features that are too good to be true. In this feature we pick a few that we wished were for real. We can only dream…
Audi Dynamic Operational Lateral Logic Assistive Heuristics
This is an Audi Malaysia initiative and full marks for effort. A teaser video was first released on 27 March on the company's official Facebook page before the 'full unveil' on 31 March. The 48-second 'launch' video impresses with high-budget-looking computer graphics that add to its authenticity.
The lengthily-named Dynamic Operational Lateral Logic Assistive Heuristics, which shortens to a very local-sounding DOLLAH, is introduced as an autonomous driving programme customized for Malaysian roads.
Features incorporated into DOLLAH include Auto Double Parking Finder, Manglish Heads-Up Display, Cop Saman Evader, Anti-Tailgater System, and (this one takes the cake) Pot-hole Avoidance Guide Assisted Radar (PAGAR). Oh, Audi, make this happen, please.
MINI Yours Built-In Espresso Machine
Not as elaborate an effort as Audi's but a good one all the same. Just a picture on MINI Malaysia's official Facebook page announcing 'Malaysia's First Built-In Espresso Machine' and showing an espresso brewer integrated into a MINI's dashboard.
It's quite obviously the flipped image of a LHD interior, however, as betrayed by the reversed H-pattern of the manual gear lever and the wiper stalk, which should have been on the right side anyway.
Too bad; nothing like a good cuppa to enjoy on the long commute to office.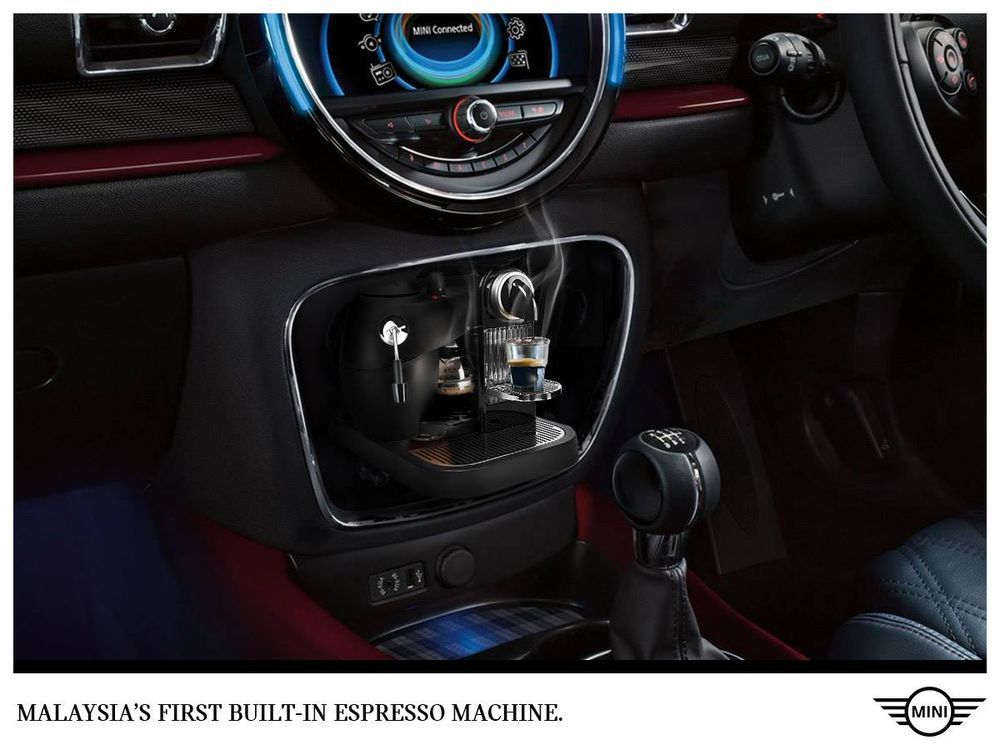 BMW ConnectedDisplay Key
Another local effort, posted on BMW Malaysia's official Facebook. BMW's Display Key first introduced in the 7 Series and now available in the newly-launched 5 Series is now integrated with a smartphone to become the BMW ConnectedDisplay Key.
The intention may have been good humour, but this is not as far off from reality as you may think; some countries actually have a BMW Remote App that allows you to turn your smartphone into a virtual car key. Also, NFC technology has already made it possible for smartphones to interact with a vehicle's keyless entry system.
MINI John Cooker Works
For the atas street food vendors, the MINI John Cooker Works is a MINI Convertible with a large solid oak food preparation surface spanning its deck complete with an induction cooker underneath for cooking. There are some sacrifices for this, the already limited luggage space is being taken up by the cooling system for the cooking appliance. Rainy day? No problem, just close the convertible roof in a quick 18 seconds. Who says you can't sell street food with style?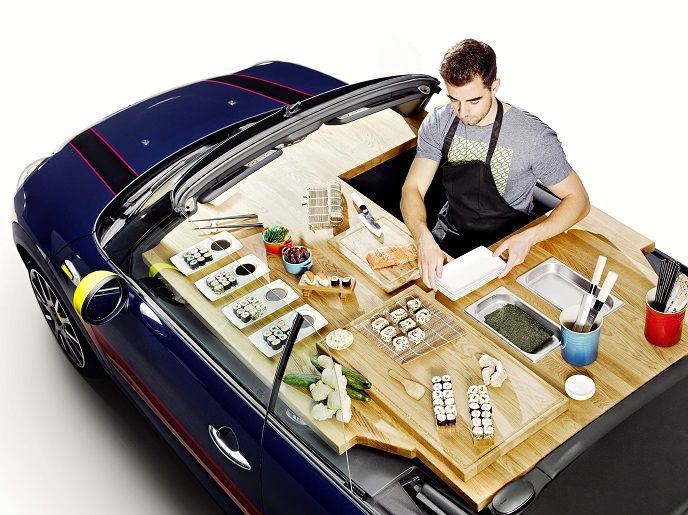 smart forsea Concept Amphibious Vehicle
It's not quite in the same league as James Bond's amphibious Lotus Esprit, but the smart forsea is just as adept navigating in two worlds. When it's not propelling the rear wheels on ground, the 90hp rear-mounted engine drives a custom-made water-jet propeller connected to a joint shaft on the rear differential. Smart claims it'll do a cruising speed of 10 knots.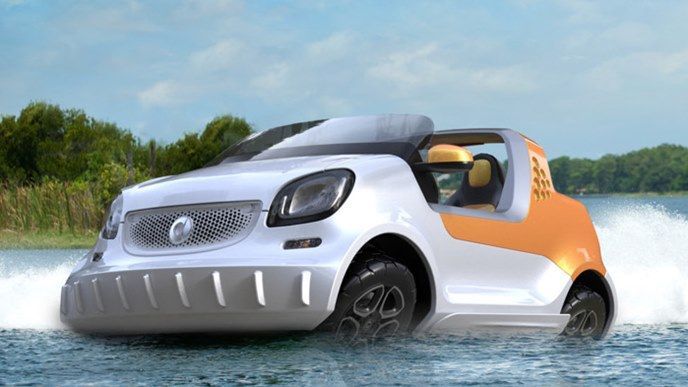 Lexus Lane Valet
Forget about flashing the slow-movers. Lexus Lane Valet takes over the drive system of the road hogger in front of you and moves him or her to the next lane allowing you to safely pass. For many of us, this is a dream feature to have; it may even be realistic, though not in the pleasant way you might imagine. The thought of someone else being able to remotely access your vehicle and control it, rendering you a complete passenger, that's outright scary.
---
---
---
---
Comments