ASEAN NCAP: Malaysian Made Car Under Investigation For Safety Violation
Auto News A Malaysian made car is currently being investigated by the ASEAN NCAP for an alleged safety violation in which the vehicle's top tether fitment (for child seats) has been removed from the car after it has obtained its safety rating, said ASEAN NCAP in a press statement released late yesterday.
ASEAN NCAP's Secretary-General, Mr. Khairil Anwar Abu Kassim said the exclusion of the top tether will certainly have a severe impact on the car's Child Occupant Protection test results. The vehicle tested by ASEAN NCAP was fitted with the said top tether.

The independent safety organisation, which is an affiliated to Global NCAP (also related to Euro NCAP and ANCAP) did not reveal the manufacturer or the model in question, but said that it is a locally made car (they specifically used the word 'made' rather than 'assembled').
There were rumours that the manufacturer in question is a national brand, but as today is a public holiday, the spokespersons of Proton and Perodua are unable to comment on the matter yet.
Update: Perodua: All Our Vehicles Conform To Ratings Awarded By ASEAN NCAP
ASEAN NCAP said it will be sending a show cause letter to the manufacturer, with a demand for its plans to recover the situation. ASEAN NCAP plans to either suspend the vehicle's safety rating or have the said car retested with its existing (lower) safety specifications.
Khairil also added that the findings will be made public. He also said that as a result of this irresponsible act by a local manufacturer, ASEAN NCAP will also be investigating other models which have been tested by ASEAN NCAP earlier.
Related link: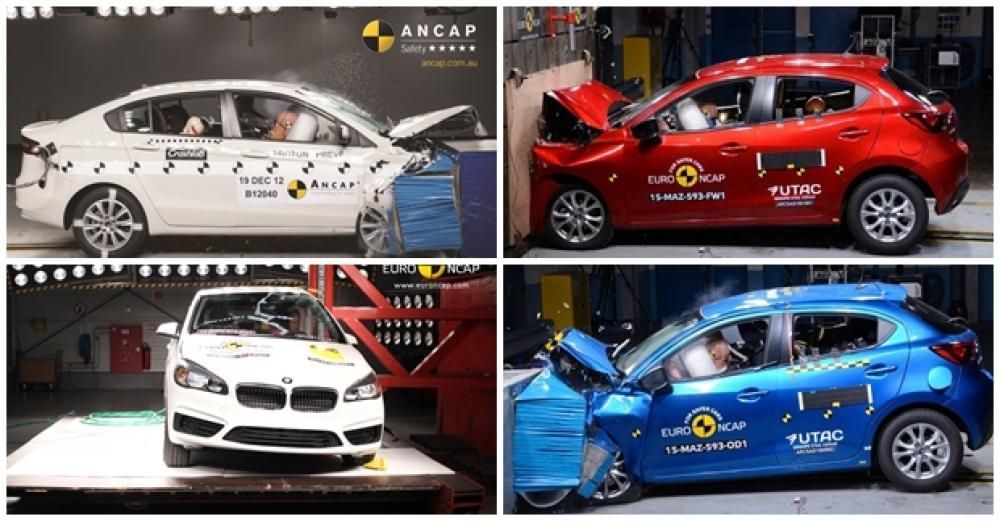 ---
---
---
Comments