Audi SQ7 TDI – 900Nm Super SUV Unleashed
Auto News Audi has launched its first ever S model of the Q7; the new SQ7 TDI which is claimed to be the most powerful diesel-powered SUV in the market, offering explosive performance whilst delivering outstanding fuel economy.
Powering Ingolstadt's new performance flagship SUV is a freshly-developed 4.0-litre V8 TDI, pumped up by two sequential turbochargers as well as an electrically-powered supercharger focused at the lower rev range.
According to Audi, the electric supercharger is able to deliver boost in less than 250 milliseconds, thus eliminating turbo lag altogether. Driven by a compact electric motor, the charger's compressor spins at up to 70,000rpm.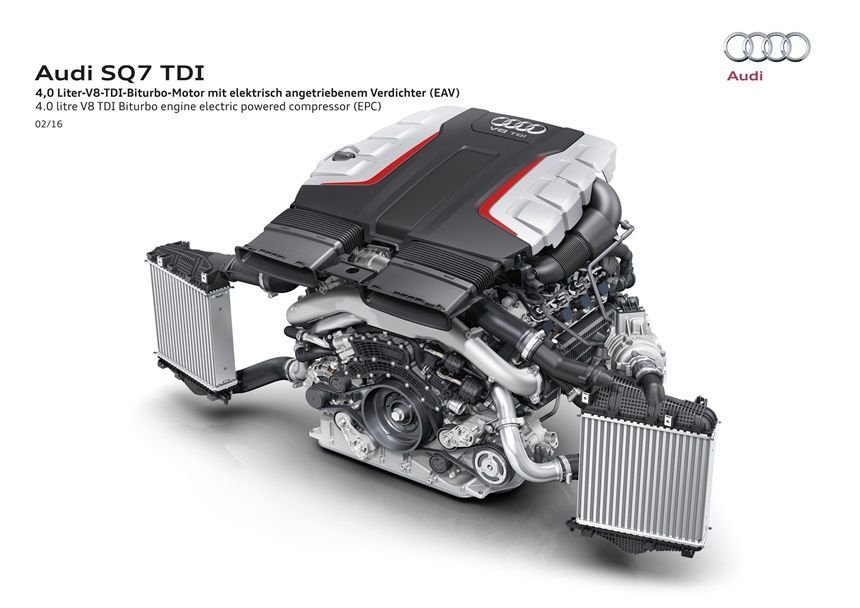 To drive the electric supercharger, Audi had to implement a dedicated 48-volt electric architecture to provide the 7kW of operating power it needs. Powered by a lithium-ion battery, the 48V electrical system is also used to supply energy for the active roll stabilization system (optional) and also to supplement the 12-volt circuit that serve the vehicle's other ancillaries when needed.
Performance figures provided by Audi quote maximum power of 435hp from the 3,956cc V8, accompanied by a colossal 900Nm of torque generated between 1,000 and 3,250rpm.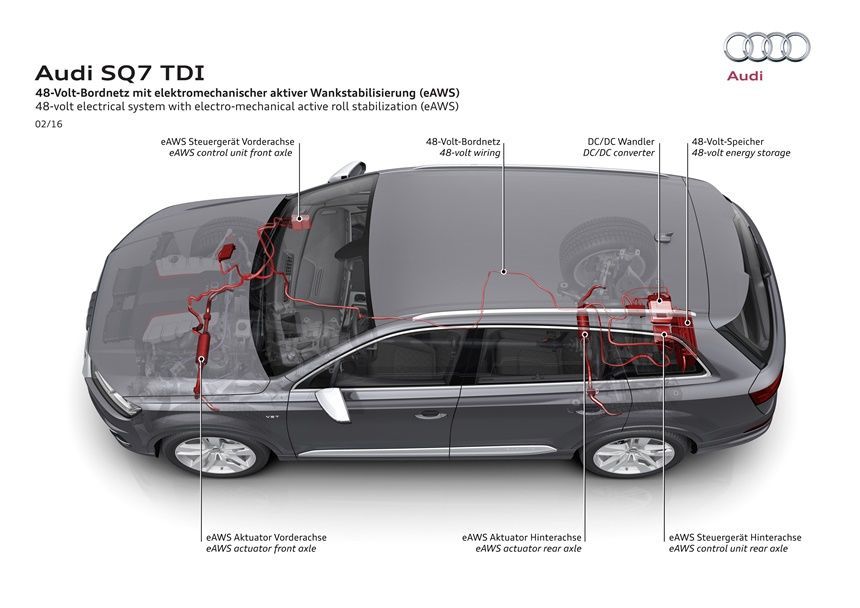 Mated with an 8-speed automatic transmission and quattro all-wheel drive as standard, the SQ7 TDI powers its way to the century sprint in a mere 4.8 seconds whilst consuming fuel at a rated 7.4 litres/100km in the New European Driving Cycle, corresponding to CO2 emissions of 194 g/km.
On the chassis bits, electric power steering and adaptive air suspension with aluminium control arms are standard. Carbon fibre ceramic disc brakes are available as optional enhancements.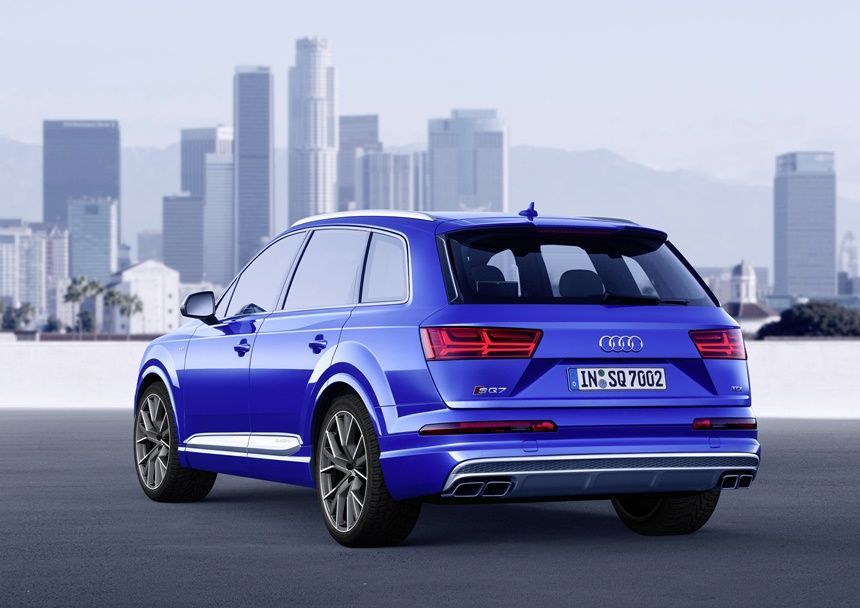 The active roll stabilization system is a particularly nifty piece of chassis technology. A compact electric motor sits in the middle of the stabilizer bar, actively coupling and de-coupling the two sides to alternate between enhancing comfort and aggressive body roll reduction.
Like the regular Q7, the SQ7 TDI can be specified as either a five- or seven-seater. In Malaysia, where the Q7 is currently available only in 3.0 TFSI form, the seven-seater configuration is standard.
In Europe, the Audi SQ7 TDI can be ordered beginning spring 2016. It will be offered in Germany for a base price of €89,900
---
---
---
---
Comments