B-Segment SUV Power Battle: Hyundai Kona 1.6T vs Proton X50
Insights Hyundai-Sime Darby Malaysia Motors have just announced that their range of Kona B-segment crossovers will be expanding with the addition of two new variants and the return of the (short-lived in Malaysia) pre-facelift model's 1.6-litre turbocharged four-cylinder petrol engine.
---
Bookings for the new Kona 1.6 Turbo and N-Line are now open, though we'll have to wait for a full launch event - likely virtual - before the full spec list is made known, along with the corresponding prices. Naturally, we're fully expecting both to cost a healthy amount more than the entry-level 2.0 (RM119,888) and the 2.0 Active (RM136,888).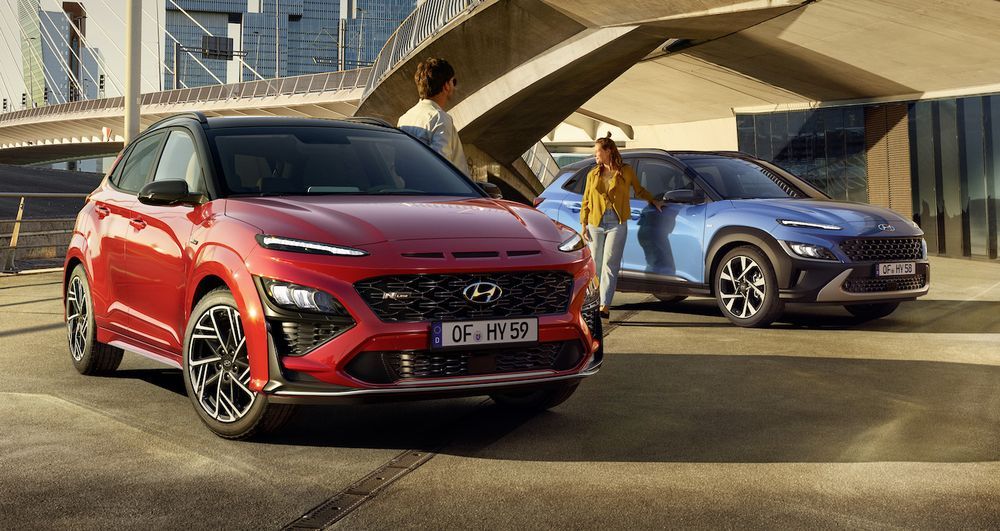 That said, it is interesting to chart the Kona's brief but eventful history in Malaysia, which started with its initial launch in October 2020, powered by either the 2.0-litre naturally aspirated four-cylinder engine or a 1.6 turbo. Pretty familiar.
Just over half a year later, in April, HSDM brought in the newer 2021 revision of the Kona, complete with its still-recent facelift, but shrunk that engine range solely to that 2.0-litre unit, which was fine when weighed against B-segment rivals such as the Honda HR-V and its 1.8 i-VTEC, but swiftly smoked by the X50's punchy powertrain.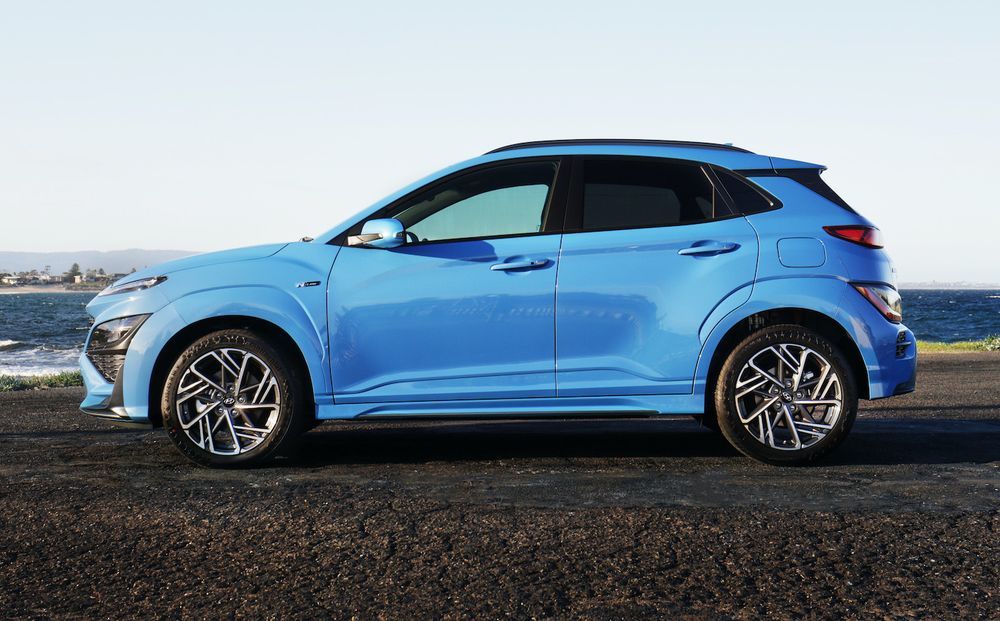 That brings us neatly to July 2021, where the Kona's Malaysian presence is once again about to be graced by a turbocharged petrol engine, albeit one that's been absorbed into Hyundai's new Smartstream engine family.
Alongside the name change, the 1.6-litre turbo, which has elsewhere seen action locally in the Elantra Sport and Veloster Turbo, now gains some mechanical upgrades, leading to the more robust output of 198PS and 265Nm of torque.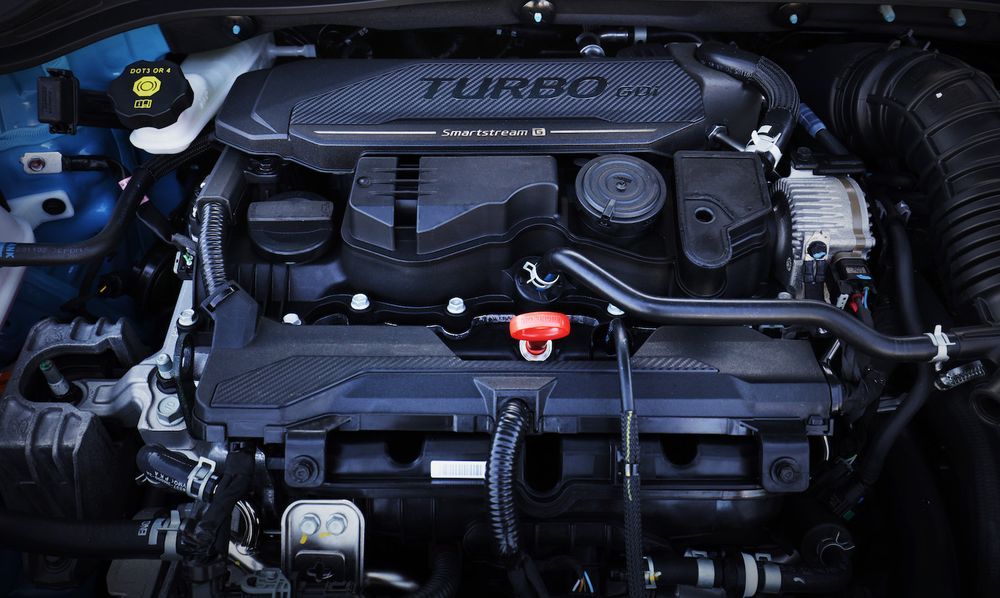 Peak torque hasn't moved at all, which is sort of strange, and probably why its century sprint time has stayed stagnant over the version launched in late 2020. It's also mated to the same 7-speed dual-clutch transmission we've been used to seeing from Hyundai.
Still, 198PS is nothing to dismiss. Some of the most exhilarating hot hatchbacks have boasted about figures not quite as high. Of course, rarely does raw output equate to an engaging drive, but Hyundai is attempting to sway us to the contrary with the Kona N-Line, a more aggressive-looking version that might be a pleasant surprise behind the wheel, if you're feeling optimistic.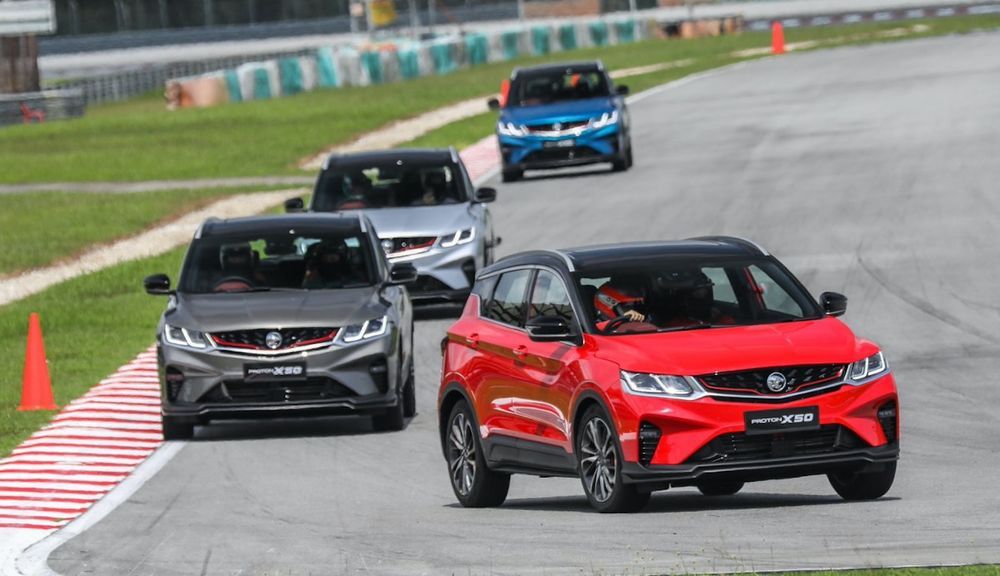 Equipped with that turbocharged four-cylinder, the higher tier Kona variants will now have a 21PS power advantage over X50 Flagship's 177PS. Peak torque is also in the Hyundai's favour, though only slightly, by 10Nm.
However marginal or seemingly massive, the performance gap between Proton's 1.5-litre 3-cylinder engine and the Hyundai's 1.6-litre four-cylinder mill, both these direct-injected turbocharged petrol engines will no doubt provide ample speed and acceleration in normal situations. Speaking of which, on that comparison, the Kona is quoted to reach the 100km/h mark 0.2 seconds quicker. No big deal.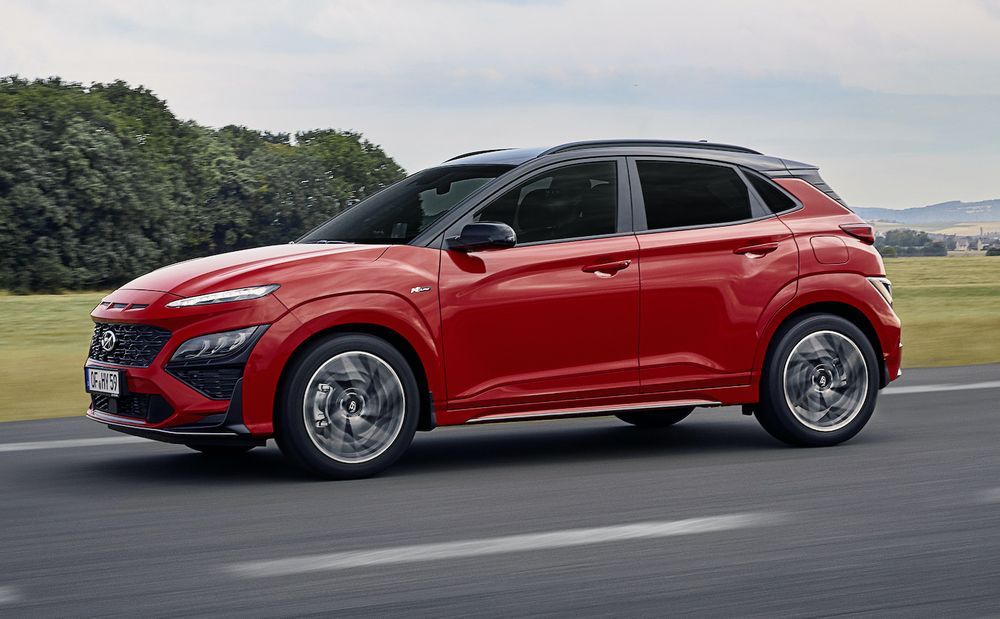 While true that the X50 will no longer be the most powerful B-segment SUV contender, you will likely be paying a significant premium to step up to the Hyundai. Bearing in mind the current Kona 2.0 Active's price already being some RM30,000 more expensive, this incoming 1.6 Turbo will likely land north of RM140k. Hey, at least it's better value than a Suzuki Swift Sport.
HSDM have also - thankfully - confirmed that the two incoming variants will be arriving with the full complement of Hyundai's Smartsense active safety suite, an addition that seems fairly obvious given its inclusion on the soon-to-be mid-spec Kona 2.0 Active.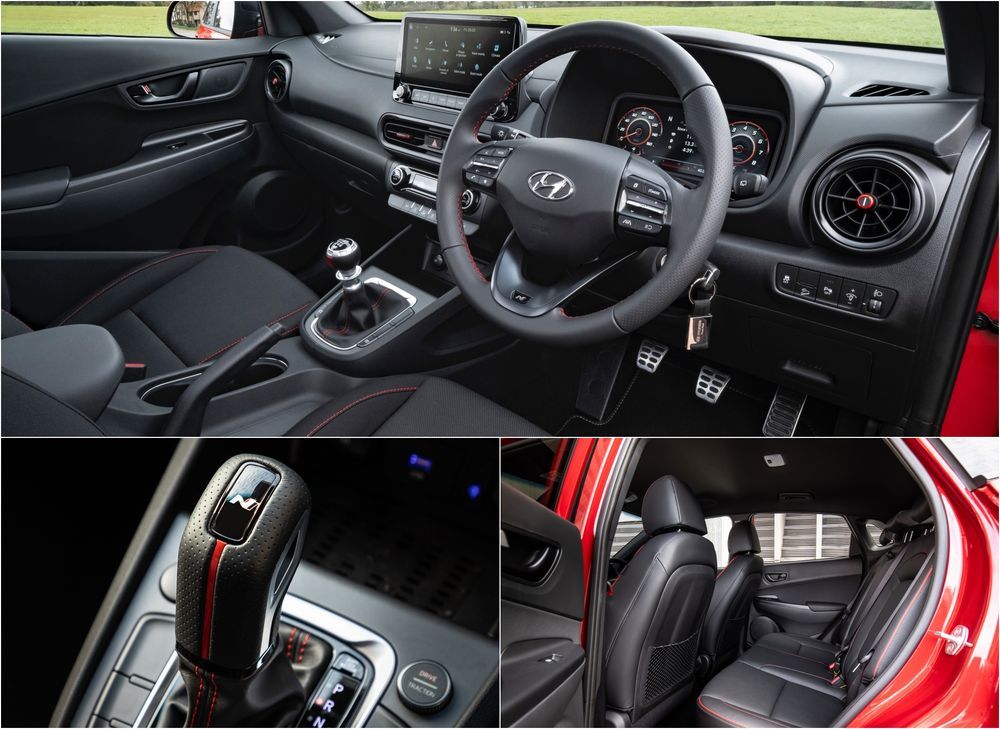 The driver assistance systems will include Autonomous Emergency Braking, Lane Keep Assist, Blind Spot Monitoring, Lane Departure Warning, High Beam Assist, and Driver Attention Warning. All but that final feature is missing from the X50 Flagship, but then again the Proton does have a 360 all-round view monitor which the Kona lacks, and is arguably more useful.
Onto more other points of comparisons, the Kona's boot offers up 374-litres of cargo space with the rear-seats left upright. The Proton's 330-litre capacity isn't exactly poor next to the Hyundai's, but the Honda HR-V's 437-litre boot does put them both to shame.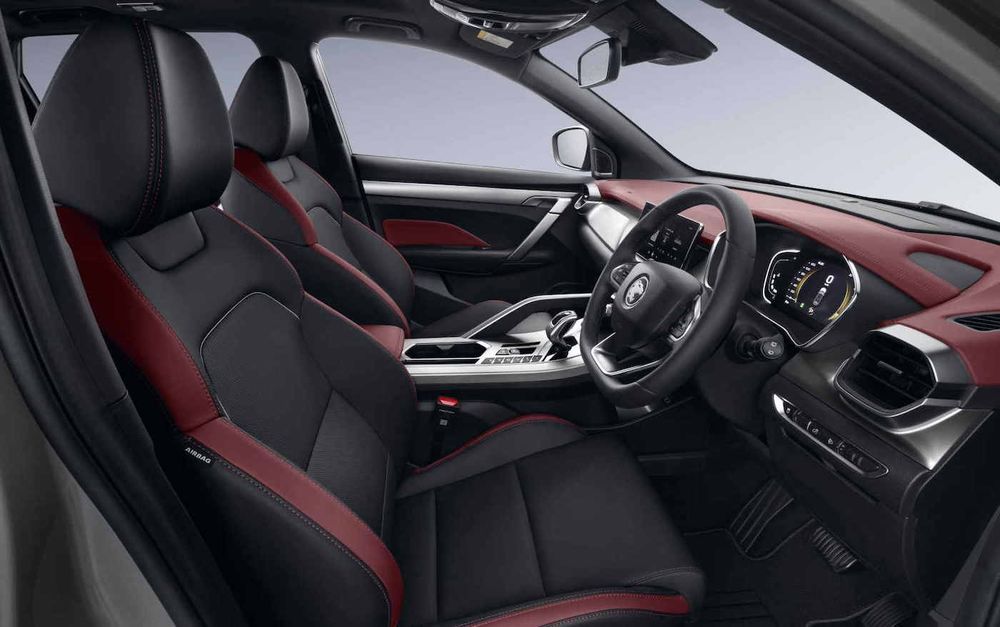 We'll leave the fit and finish question for later as we have yet to sample the refreshed Kona just yet. The X50's cabin does feel nicely appointed, especially for a Proton, but judging how premium the newest Sonata and Elantra are from the inside, we're expecting to be impressed.
In total, the new variants to the local Kona range are nothing but welcome additions. Still, like its other class rivals have found out, it will likely have some difficulty beating the Proton X50 as a value proposition. We'll need to spend more time around these cars to tell just how much of a fight the new Hyundai puts up.


For more latest car news, reviews, car buying guides and videos visit us at Carlist.my Auto News.
Check out all the best new & used car deals in Malaysia at Carlist.my.
Sell your car fast with the best offer? Visit us at CarlistBid.my.
Get your latest new car promotion here also.
---
---
---
---
Comments