Bangkok 2015: Thailand Launches Locally-Assembled Nissan X-Trail Hybrid
Auto News Following a preview to the Thai media earlier last week, the all-new Nissan X-Trail has now been officially launched in Thailand at the 2015 Thailand International Motor Expo. Unlike the fully-imported from Japan model that we saw in Jakarta earlier in August, this Thai-market model is the first X-Trail Hybrid model to be produced outside of Japan.
Under the hood is a 2.0-litre MR20DD petrol engine from the Nissan Serena S-Hybrid. But unlike the Serena S-Hybrid, whose so-called hybrid powertrain is more of a glorified idle start-stop feature rather than a proper hybrid powertrain, this X-Trail Hybrid uses a genuine full-parallel hybrid system, with one 30 kW motor nestled between the engine's crankshaft and CVT transmission, driven by a 887 Wh Li-ion battery under the boot floor.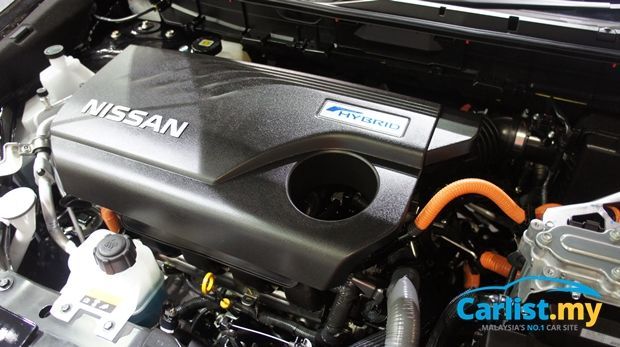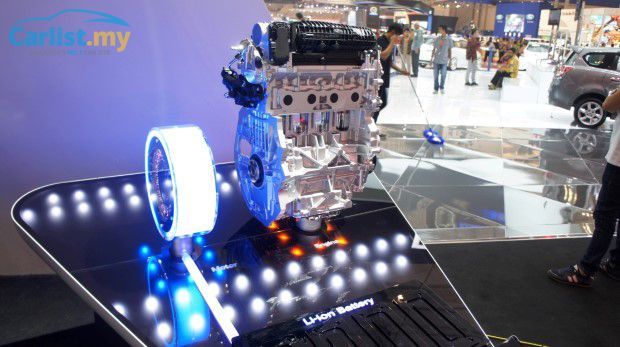 Despite the rather confusing 'Intelligent Dual Clutch Control' name for its hybrid powertrain, it does not have a dual-clutch transmission (it uses a CVT).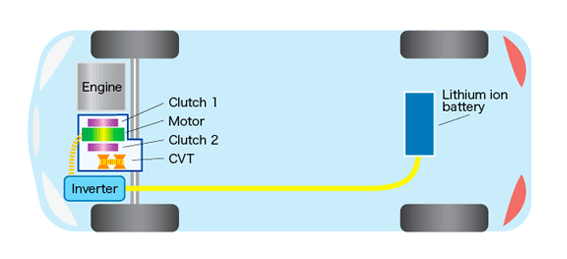 The 'dual clutch' that is mentioned by Nissan refers to Clutch 1, which sits between the electric motor and the petrol engine, and Clutch 2, which sits between the electric motor and the CVT. Depending on driving conditions and power requirements, the two clutches will engage/disengage to optimize the drivetrain's efficiency.
The X-Trail hybrid is produced at Nissan's plant in Samut Prakan, and claimed local content is as reported to be as high as 70 percent.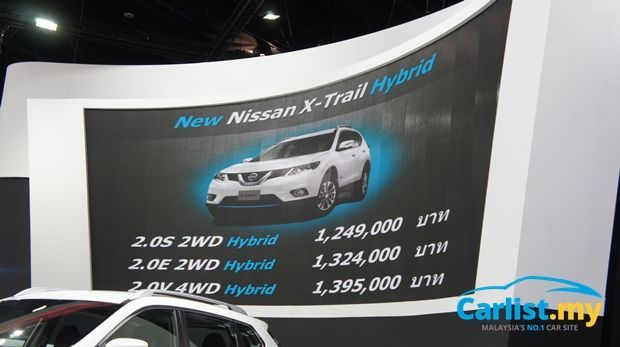 Locally assembled hybrid vehicles in Thailand are subjected to a lower 10 percent excise duty, versus 30 percent for a 2.0-litre X-Trail with a conventional petrol engine. Prices start from 1.249 million Baht for a 2WD model, while a 4WD model costs 1.395 million Baht. It's not that much more expensive than a regular 2.0-litre petrol X-Trail, which ranges from 1.184 million Baht to 1.337 million Baht.
The X-Trail however is expected to see a 10 percent increase in price next year as Thailand switches to a CO2 emissions-based excise duty structure (below), which will see the X-Trail Hybrid taxed at 20 percent. The existing 10 percent rate will be reserved only for hybrid cars that emit less than 100g/km of CO2 – impossible even for a non-plug-in hybrid SUV.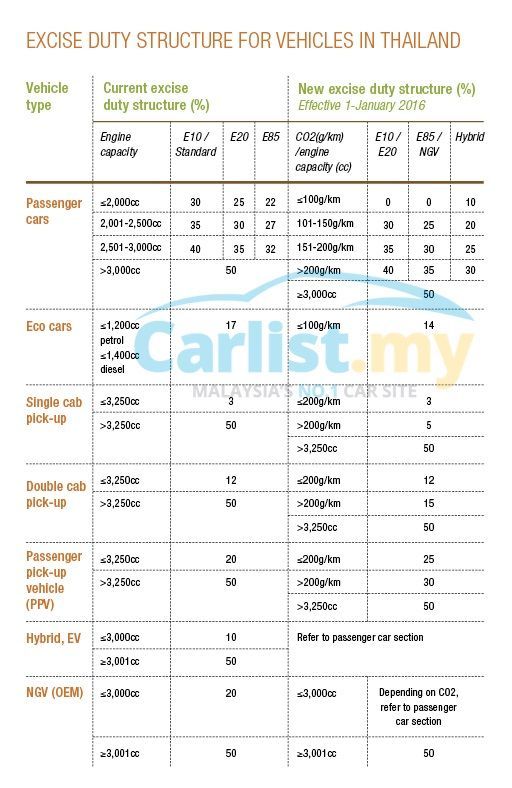 Like our Malaysian-market X-Trail, Thailand's X-Trail Hybrid continues to disappoint in terms of safety features with only two airbags for the base 2WD hybrid model, and four for the 4WD Hybrid model.
It does however gets a powered tailgate.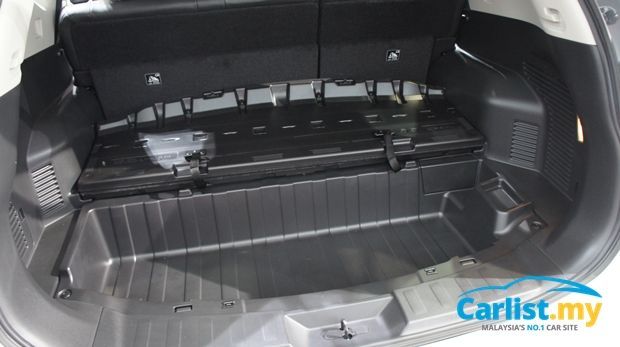 The boot floor is also slightly higher than a regular X-Trail's, and the lower cargo tray cannot be lifted up as it houses the Li-ion battery underneath.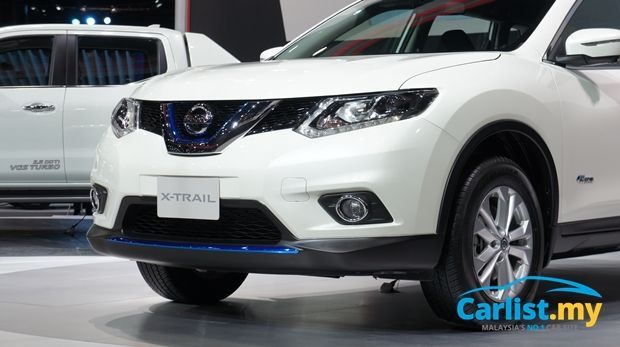 Compared to the Japan-sourced X-Trail Hybrid, Thailand's model adds a blue tint on the front grille and garnish on the lower section of the front and rear bumper.
---
---
---
---
Comments