Bangkok 2017: A Closer Look at the All-New Honda CR-V
Auto News Just last week, Honda Thailand jumped the gun and launched the all-new CR-V in a number of variants and with a variety of powertrain options ahad of the Bangkok Motor Show. But this year's Bangkok Motor Show is the first time we see the CR-V breaking cover and in the metal, and what we have here are photos of the lower grade model- identiifed by its smaller and less snazzy head unit.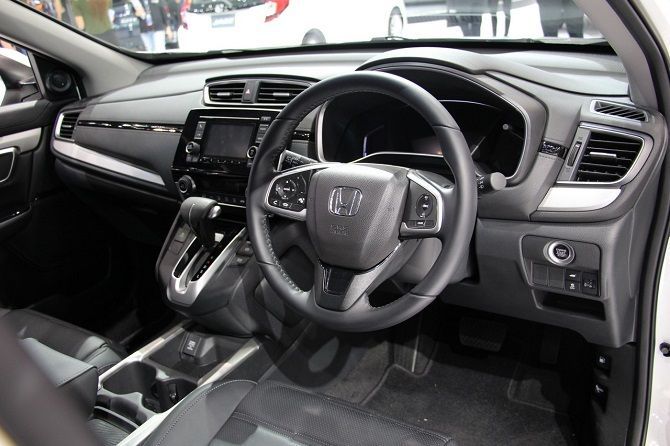 As a quick recap, the Honda CR-V is made available in Thailand in 2 different grades, with 2 different engines. There's a 2.4-litre petrol powerplant with 173 hp and 224 Nm of torque, which is a little down on power compared to what we had in the previous generation CR-V, and paired with a continuously variable transmission (which is something the Thais had with their previous generation model as well, but Malaysia had a 5-speed conventional automatic instead). There is also a diesel option in the form of a 1.6-litre turbodiesel with 160 hp and 350 Nm, paired with a 9-speed conventional automatic.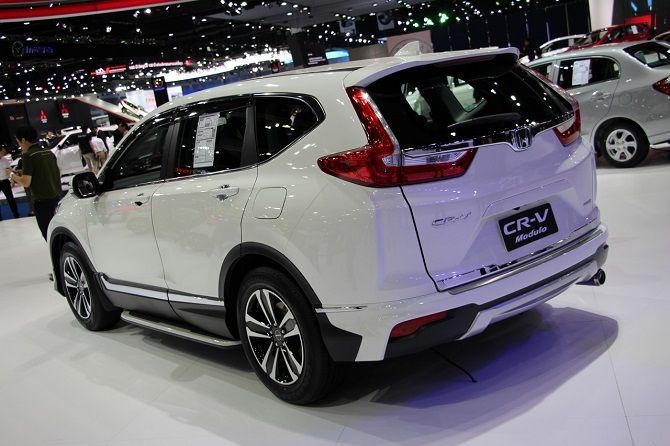 As you can see, in terms of design the front has evolved more in an interative fashion but the rear has taken rather large leaps and bounds- perhaps in order to accomodate the third row seats that have become a major talking point for this all-new CR-V. The design language at the rear is similar to that of the BR-V with its wide, short horizontal tail lamps and overall glass to body proportions.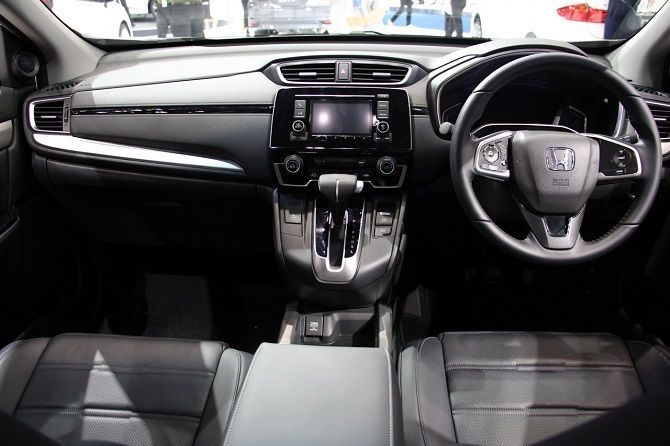 On the inside things have picked up a great deal courtesy of Honda's new design language that stems from the current-generation Honda Civic. The dashboard is nice and tapered towards the edges providing a sportier feel, while the centre console and dashboard area have been improved for more storage space and a smoother overall flow. Honda once again shows why it is the master of packaging and space.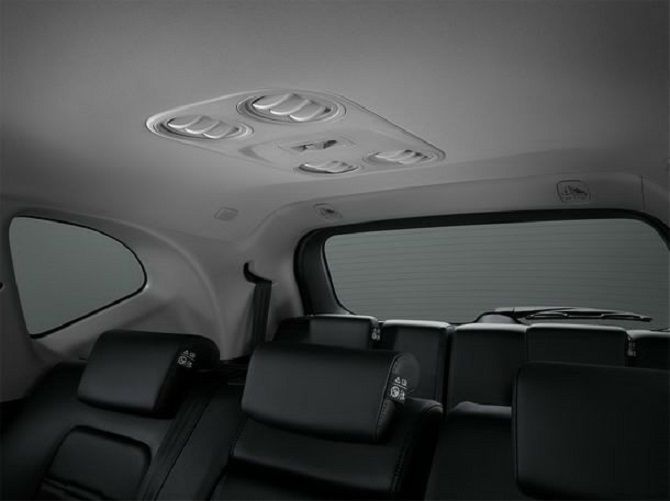 And of course the third row seats, which may or may not make it to our market, is something that truly brings the CR-V up to standards as a full-on people mover. As you can see in this photo there is even an integrated air-conditioning system for the third row- something that third row passengers can no doubt appreciate as most climate control systems don't work so well for rear seat passengers.
---
---
---
Comments