Bangkok 2017: All-New Nissan Leaf – Closer Look Before It Comes To Malaysia
Auto News The all-new second-generation Nissan Leaf makes its first public appearance in the ASEAN region at the 2017 Thailand International Motor Expo just two months following its global debut in September.
Confirmed by local Nissan distributor Edaran Tan Chong Motor for a 2018 launch in Malaysia, the all-new Leaf is, like its predecessor, built on a dedicated EV-only platform.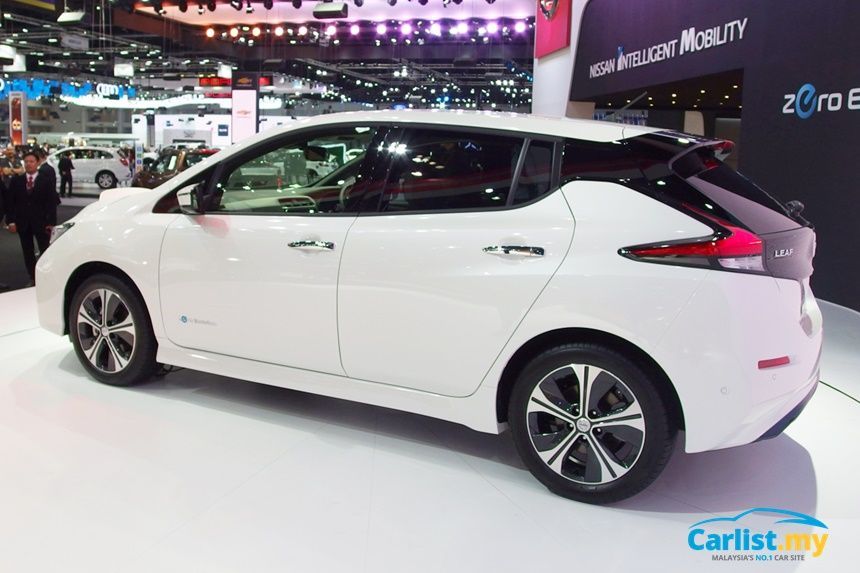 Externally, the all-new Leaf boasts a sleeker low-slung profile for a sharper and more dynamic look than its predecessor. Familiar Nissan design cues include the signature boomerang-shaped lamps and V-motion front grille.
Performance on tap is to the tune of 148 hp and 320 Nm, but the more useful enhancement of this new Leaf is its longer cruising range. Depending on which testing standard you trust, the all-new Leaf is will do anywhere between 241 (US EPA) and 400 km (JC08) per full charge of its 40 kWh battery.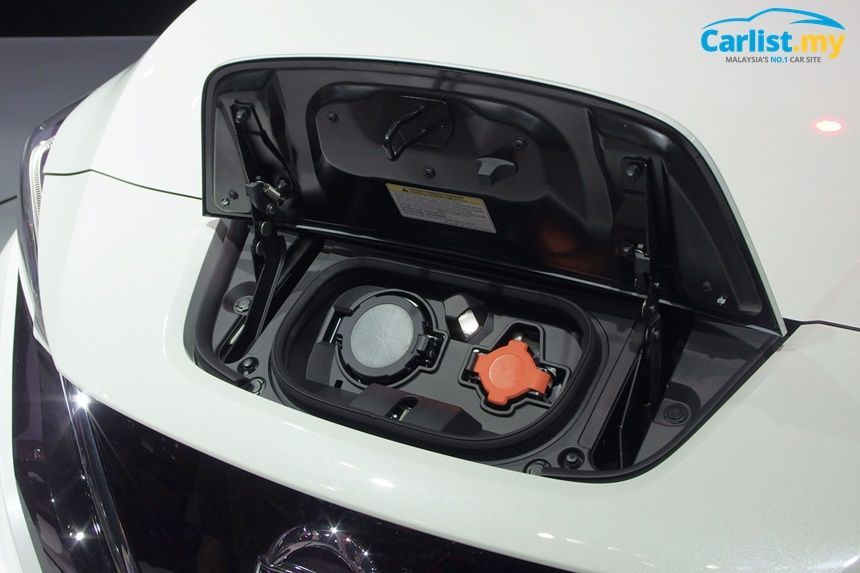 On normal charging, a depleted battery requires 8 hours on a 6 kW supply to fully replenish, whilst a fast charging facility is able to get the battery up to 80% charge in just 40 minutes.
The all-new Leaf also aims to change the way drive a little – the e-Pedal system lets drivers start, accelerate, and decelerate entirely based on pressure applied to the accelerator. Fully releasing the throttle brings the car to a complete stop using the brakes. Those with the habit of coasting may need to readjust their driving style a little.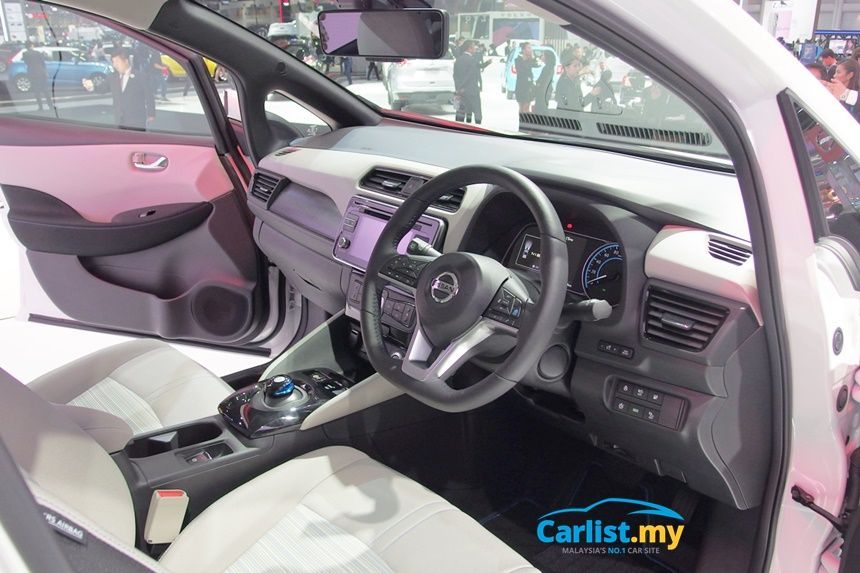 The Leaf's actual launch date in Malaysia has yet to be confirmed, though the car is already on sale in Japan (price JPY 3.15 million) and has also been confirmed to go on sale in Thailand on an unspecified timeline.
The outgoing Leaf was launched in Malaysia in 2013 after undergoing a year-long pilot programme that included loaning test cars to selected motorists for an extended period of time. At present, the Leaf retails at RM180,566 on-the-road without insurance in Peninsular Malaysia.
---
---
---
---
Comments