Best Ever Q1 And Monthly Sales For Mercedes-Benz Malaysia - AMG GT Confirmed
Auto News In spite of the challenging market conditions due to pre-GST uncertainties and falling consumer sentiments, Mercedes-Benz Malaysia ended the first quarter of 2015 by setting a new record for Q1 sales and monthly sales.
A total 1,886 Mercedes-Benz passenger cars were sold in Q1 2015, up 13 percent from the same period in 2014, itself the second highest Q1 in the company's 11-year history in Malaysia (Mercedes-Benz passenger cars were previously distributed by Cycle and Carriage Bintang).
The company's quarterly sales record of 1,886 cars is also quite symbollic, because 1886 is the year when founder Karl Benz invented his 1886 Patentwagen - widely recognised to be the first car that started the motoring revolution.
In March, Mercedes-Benz Malaysia sold 967 passenger cars, up 53 percent from the same period last year, setting a new record for monthly sales.
Speaking at a media briefing this evening, President and CEO Roland Folger said, "Looking at this first quarter naturally brought up the question of how can we solidify and improve on the situation in spite of all these external influences (uncertainties in the market, falling crude oil prices impacting the overall economy). There was a plan, we looked at this year and said what we can do to really put us back to where we believe we belong. So the first quarter as it has turned out to be, was because all the planning, all the preparations that we have done in the past months and years, basically lead to the best first quarter ever in the history of Mercedes-Benz Malaysia."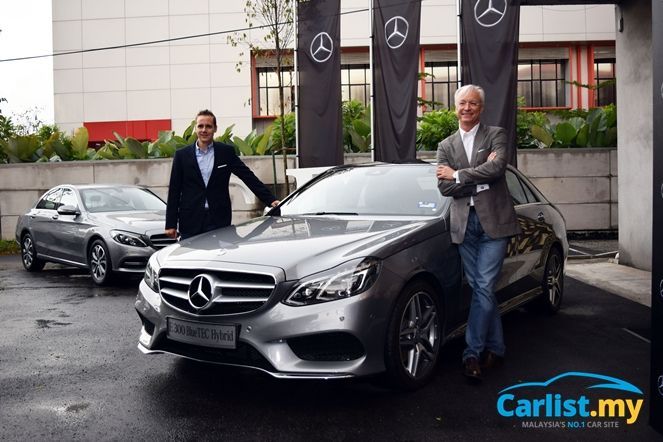 Between January to March 2015, 34 percent of the sales (628 units) were contributed by the locally-assembled E300 BlueTec Hybrid, the first diesel-hybrid on sale in Malaysia. The flagship S400L Hybrid, also locally assembled, contributed 14 percent (270 units).
Mercedes-Benz's segment defining range of NGCC (New Generation Compact Car) models - the A-Class, CLA-Class and GLA-Class, all fully-imported - contributed 22 percent (418 units).
The C-Class, typically Mercedes-Benz's best-selling model is conspicuously missing from the best-sellers list because the all-new C-Class is currently imported and the company just can't secure enough allocation to satisfy the huge demand for the car.
Waiting period is said to stretch up to six months but this is expected to come down dramatically once local assembly operations begin.
Mark Raine, Vice-President of Sales and Marketing at Mercedes-Benz Malaysia confirmed that the locally-assembled C-Class will be launched by this weekend. Prices will start from RM269,888, about RM16,000 than the equivalent fully-imported model.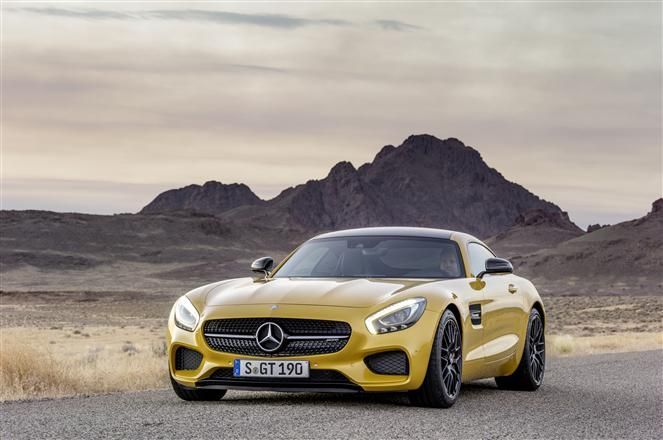 In a surprising revelation, the company also revealed that the Porsche 911-fighting AMG GT will be launched in Malaysia by the end of this year. Considering that BMW has already launched the i8, the AMG GT's entry into Malaysia is timely.
While Mercedes-Benz is in a strong position in the luxury sedan and hatchback segment, it is notably absent in the SUV segment, which is dominated by Audi, BMW while Lexus is upping its game with the NX.
When asked if Mercedes-Benz intends to raise its presence in this segment, Mark said, "We will be looking to introduce further models at the end of this year and coming next year, and SUVs will essentially play a role in that plan."
---
---
---
---
Comments