Bezza Baru Dibeli Guna KWSP Ditenggelami Banjir – Carsome Buat Kejutan
Auto News Kesedihan seorang mangsa banjir, Nuarjan Sulaiman, sedikit terubat apabila beliau menerima kereta terpakai yang disumbangkan oleh Carsome sebagai ganti keretanya yang rosak akibat banjir.
---
Kisah Nuarjan agak menyentuh hati apabila kereta jenis Perodua Bezza baru dibeli kira-kira tiga bulan, diisytihar sebagai total lost setelah ditenggelami air dalam kejadian banjir di Kampung Sungai Lui, Batu 19 di sini pada 18 Disember.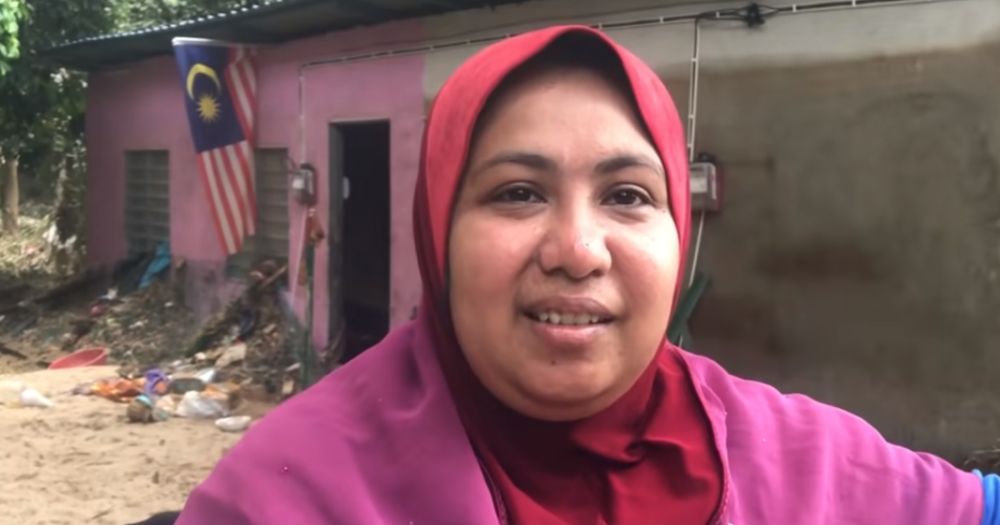 Terdahulu, tular klip video temu bual Nuarjan tentang Perodua Bezzanya yang total lost akibat banjir. Lebih menyedihkan, Bezza itu dibeli menggunakan wang tabungan, termasuk duit KWSP (Kumpulan Wang Simpanan Pekerja), dan juga menjadi kereta pertama keluarganya.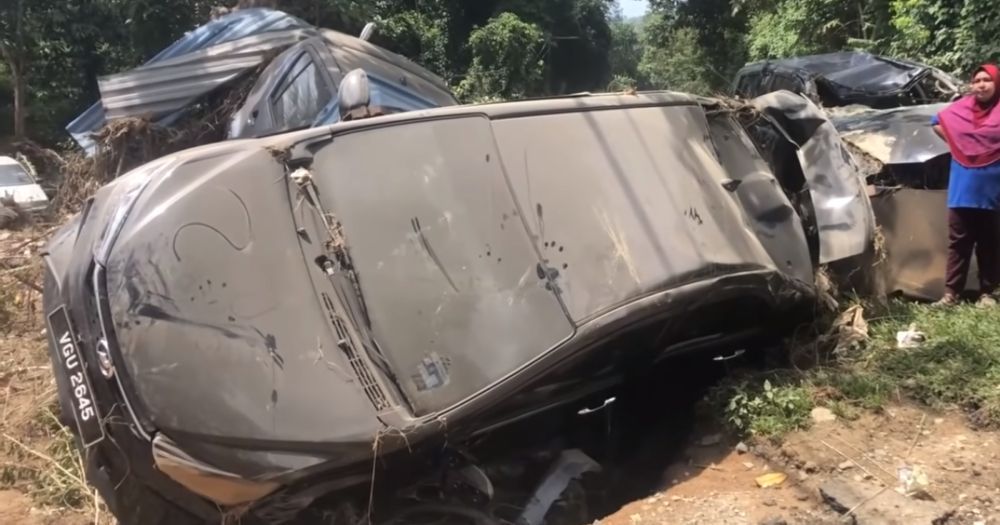 Sebelum ini, keluarga ini hanya menggunakan motosikal untuk bergerak ke mana-mana. Perodua Bezza yang tenggelam itu pula baru sebulan dibayar kepada bank. Menurut Nuarjan, pada awalnya suami beliau sempat memindahkan Bezza tersebut ke kawasan lebih tinggi, namun air naik pantas hingga menyebabkan kawasan tersebut turut ditenggelami banjir.
Setelah ceritanya tular di media sosial, syarikat kereta terpakai, Carsome ada menghubungi beliau dan menyatakan hasrat untuk menyampaikan sumbangan. Dari situ, beliau telah diarahkan untuk membuat temu janji dan menandatangani surat perjanjian.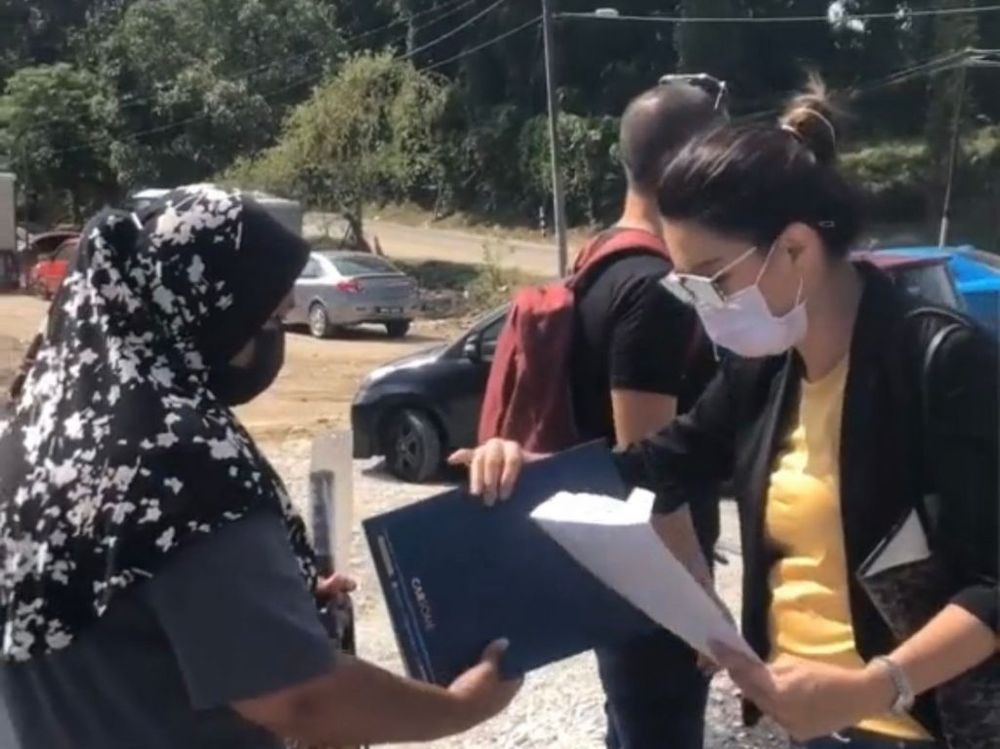 Pada awalnya, Nuarjan masih berasa ragu-ragu dengan tawaran yang disifatkan sebagai 'too good to be true' itu kerana bimbang ditipu. Oleh sebab itu, perkara itu tidak dihebohkan sehinggalah kereta Proton Saga terpakai itu dihantar kepadanya.
Pemberian Proton Saga terpakai itu membuatkan Nuarjan terharu akan kereta tersebut yang akan digunakan untuk kegunaan ahli keluarganya. Sementara itu, Perodua Bezza miliknya yang rosak teruk itu juga akan dibaiki, menurut Nuarjan.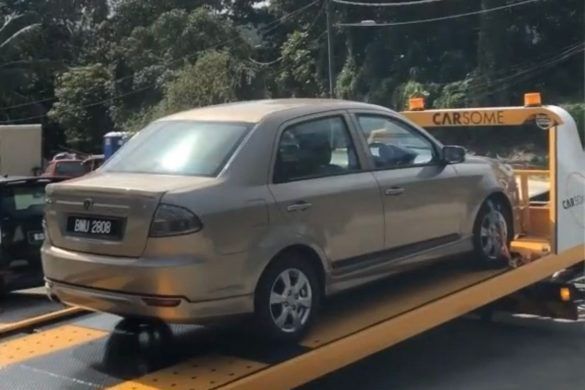 Beliau memanjatkan jutaan terima kasih kepada Carsome yang sudi memberikan kenderaan untuk kegunaannya sekeluarga. Menurutnya, selepas ini keluarganya lebih mudah untuk bergerak ke mana-mana kerana sudah mempunyai kenderaan.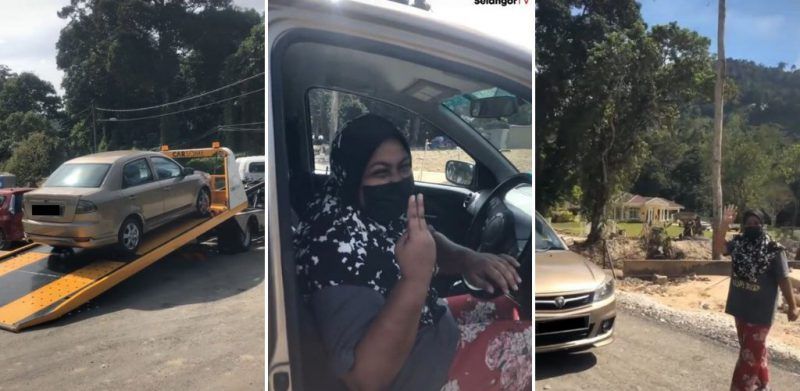 *Kredit foto: Sinar Harian
"Harap mana-mana syarikat besar yang mempunyai kemampuan juga boleh melakukan perkara sama membantu ramai mangsa banjir yang turut terkesan," ujarnya. Nuarjan turut mengesahkan Perodua Bezza yang rosak sudah dihantar ke pusat servis dan sedang menunggu giliran untuk dibaiki.
---
---
---
Comments