BMW 3.0 CSL Hommage R Revealed: Second Time Pretty
Auto News Earlier this year, BMW unveiled a concept dubbed the 3.0 CSL Hommage, which paid tribute to its iconic 1970s 3.0 CSL race car through a modern interpretation of the "Batmobile" coupe.
As eye-catching as the concept looked, the Golf Yellow colour was more of a "love it or hate it" scenario but don't worry because BMW is back with its second attempt, the 3.0 CSL Hommage R.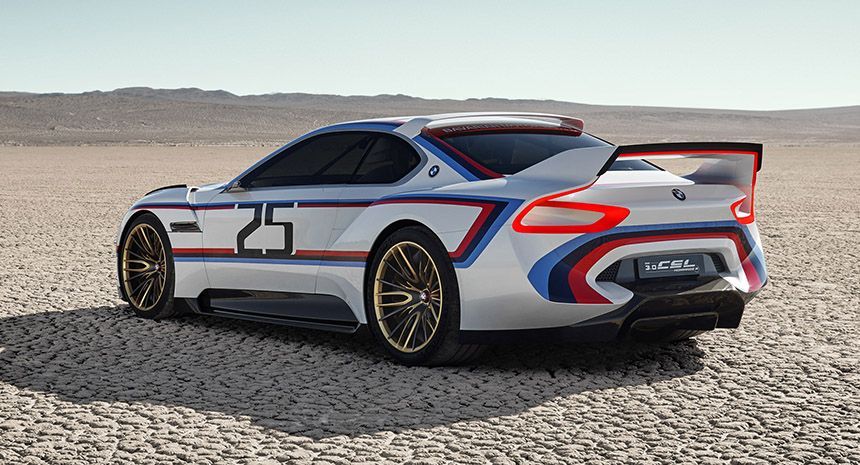 The 'R' portion to the name sees a few changes from the earlier concepts. First up, a new mesh-style grille replaces the vertical slats and the 21-inch wheels are finished in matt gold. More importantly, the 3.0 CSL Hommage R sheds its bright yellow paintjob for a full racing livery from the classic race car it pays tribute to with the instantly recognisable red, blue, and violet.
Adopting virtual reality tech, the Hommage R's key information like gear position, speed, and revs are displayed from the inside of the driver's helmet visor. Only a secondary display on the dashboard provides less important info along with a map of the track.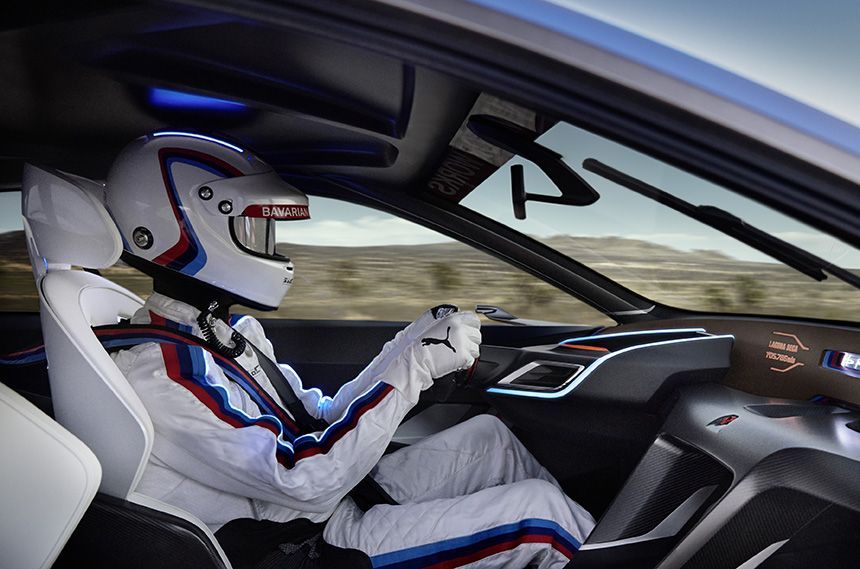 The driver's helmet isn't the only thing that integrates with the car either. Working with Puma, BMW have designed a racing suit that light up when the driver's hands are on the steering wheel, with the piping on the sleeves used to mimic the flow of information from the dash into the driver's helmet.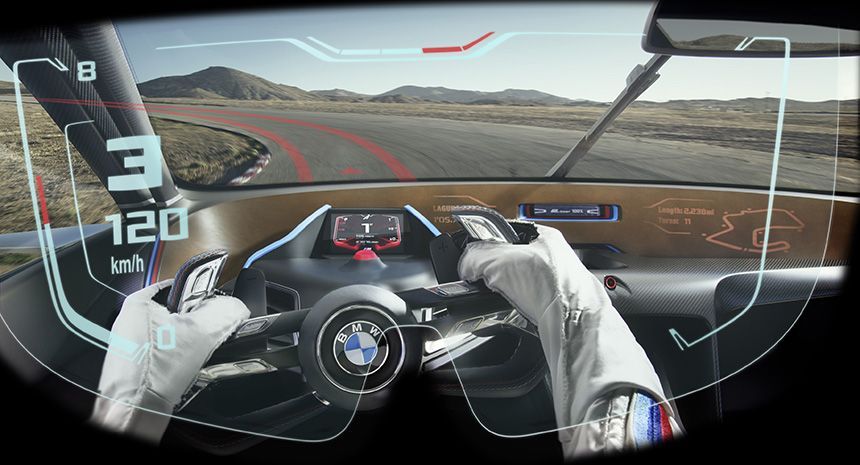 Other highlights of the interior include the carbon fibre seat shells that ensure the driver has the best physical feel for the car, allowing him to react faster and more effectively, and the visible carbon fibre rollcage to further illustrate the concept's lightweight construction.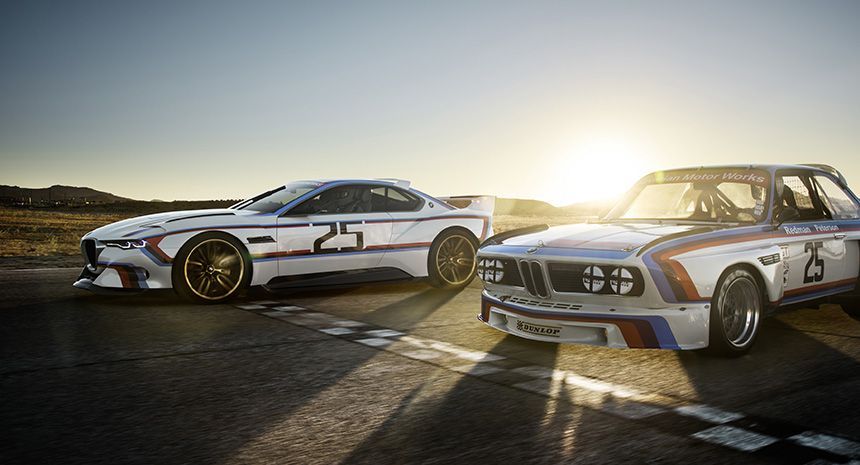 Under the hood is still the twin-turbo inline six that's assisted by an electric unit from the previous concept.
Yes, this is still very much a concept but it does provide a glimpse into the possible design language which may trickle down to BMW's future models.
---
---
---
---
Comments