BMW and MINI Malaysia Introduce 1-Year Extensions To Service + Repair Inclusive Programs for New Vehicles
Auto News Buying a car and owning a car are two entirely separate concepts. Whether you can afford the sticker price of the car or the monthly commitment, doesn't necessarily mean that you'll have money left over to take car of the car - which is why a lot of brands nowadays offer free service programs for a certain duration or mileage - which usually goes hand in hand with their warranty programs. BMW and MINI Malaysia have just announced that they are offering a 1-year extension on their Service + Repair Inclusive Programs for all new vehicle purchases.
This offer goes on for vehicles purchased between now and the 30th of June, 2019. The warranty program is an unlimited mileage 6-Year Warranty, while the Free Scheduled Service Programs are included free of charge as long as you get your money down before the end of June. The scope of services made available with the extended warranty programs is in accordance to the BMW Condition Based Service (CBS) status and includes service vehicle check, engine oil change, along with servicing for air filter, fuel filter, micro filter, spark plug and brake fluid.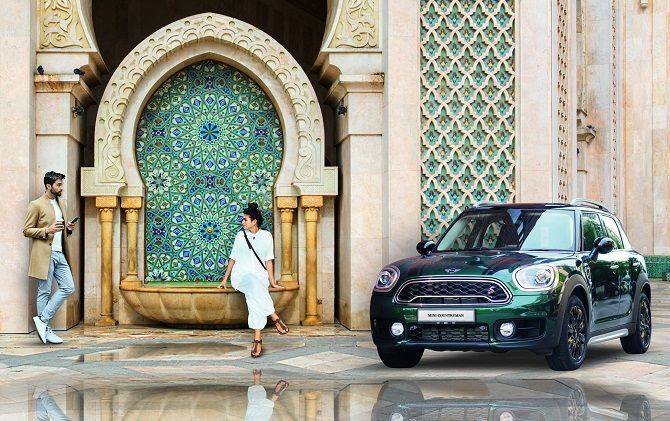 The exclusive offer will be available to all new purchases of BMW and MINI vehicles with a JPJ registration dated within the programs period from now to 30 th June 2019. Additionally, the MINI 5 years/Unlimited Mileage MINI Service Inclusive and 5 years/Unlimited Mileage MINI Repair Inclusive Programs will also be applicable for fleet packages, duty-exempted vehicles, the Malaysia My Second Home (MM2H) program and the Returning Expert Program (REP) customers.
During the campaign period through the BMW ChargeNow Promo, new owners of any BMW iPerformance vehicles will receive the BMW i AC Fast Charging Cable and BMW ChargeNow card, which allows access to partner charging stations like ChargEV. With the BMW ChargeNow service, customers get 24/7 support and access to all charging locations in ChargEV's network of over 270 charging facilities nationwide. Additionally, new BMW 740Le and BMW X5 xDrive40e owners will also receive a BMW i Wallbox Plus and BMW i AC Fast Charging Cable with the BMW i Wallbox Promo.
---
---
---
Comments