BMW i3S Driven In Lisbon – Future Proof Driving Performance
Reviews As they say, sometimes, less is more. Never has something without an engine caused so much excitement, never has something that makes almost no aural noise caused so much exhilaration. And never has a review been such a desperate cry for a car to be made available locally.
But guess what - it might already be here!
First introduced in 2013 – the i3 was BMW's first mass-produced zero-emissions vehicle which heralded a new age of car manufacturing, not just because of its electric drivetrain and cutting edge carbon fibre passenger cell, but from manufacturing perspective with sustainability at the core of its design.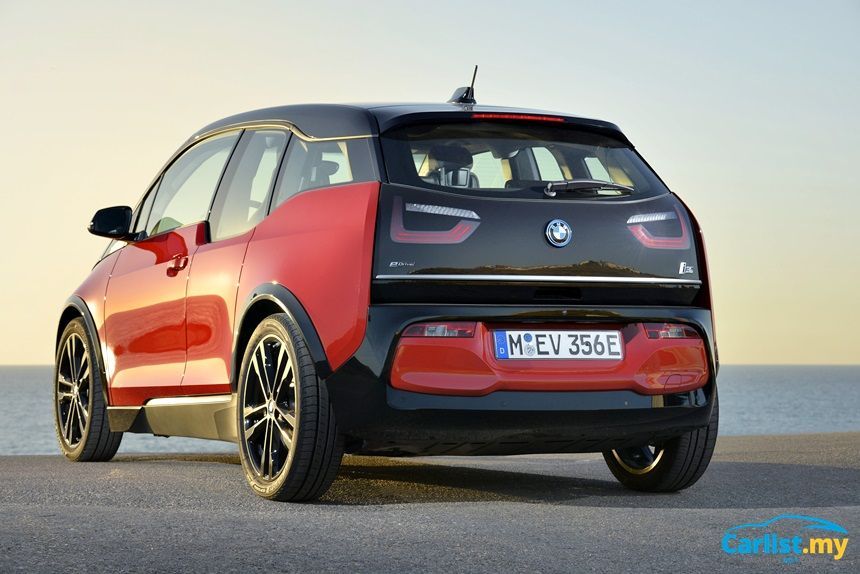 By embracing an approach that takes into account the complete lifecycle – from raw material production, through the manufacture and operation of the vehicles to their 'end-of-life' recycling – the i3 represents the future, not just in terms of urban mobility, but for BMW as a whole.
But what is most interesting about BMW's new spiffed-up version of the i3, the i3s – is its ability to transform the tedium of your daily commute into a happy-hour of instant torque and sublime handling, and any city, including tight streets of Lisbon into a rally-like Super Special stage.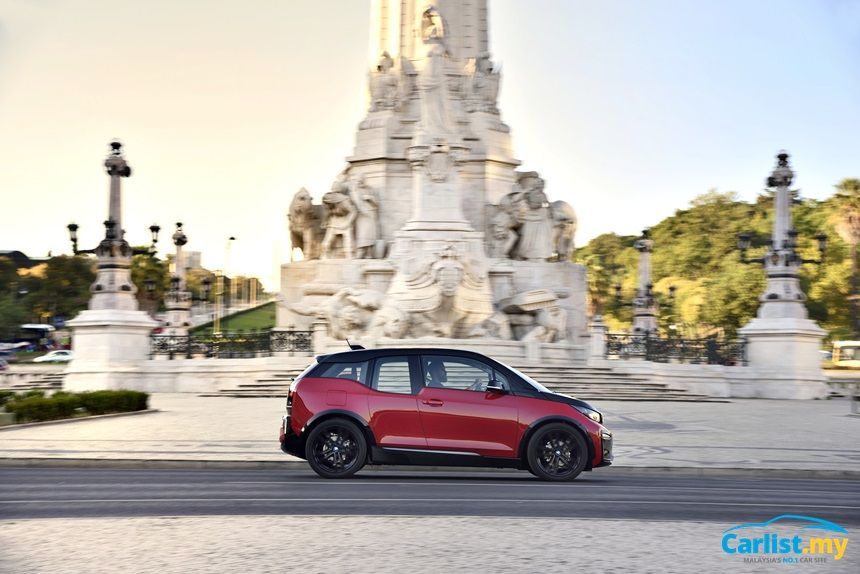 Overview
Aesthetically, the new i3 has a redesigned front bumper with more horizontal body elements to underline the perception of width. The i3s adds on black inlays at the outer regions of the front bumper and small splitters at both ends. Gone are the eggshell-like foglamp enclosures, now replaced with sleek items, and up top, all i3 models are equipped with full-LED headlights now.
Round the sides, nothing much has changed, the i3s is differentiated here by aggressive-looking 20-inch wheels, wheel arch overfenders – called 'spats', and the A-pillar and roofline are now finished in black.
Round the back – the i3s receives a redesigned bumper with a wider trim inlay to account for the increased track width at the rear (of +40mm) over the standard i3. The i3s also 10mm lower courtesy of sports suspension setup. As far as a trendy and sporty-ish city car goes, the i3s ticks all the right boxes.
On the inside, there are some new colour combos and for the seat covering, including an upholstery option (Solaric Brown) that combines natural leather tanned using an olive leaf extract with a wool-based textile material.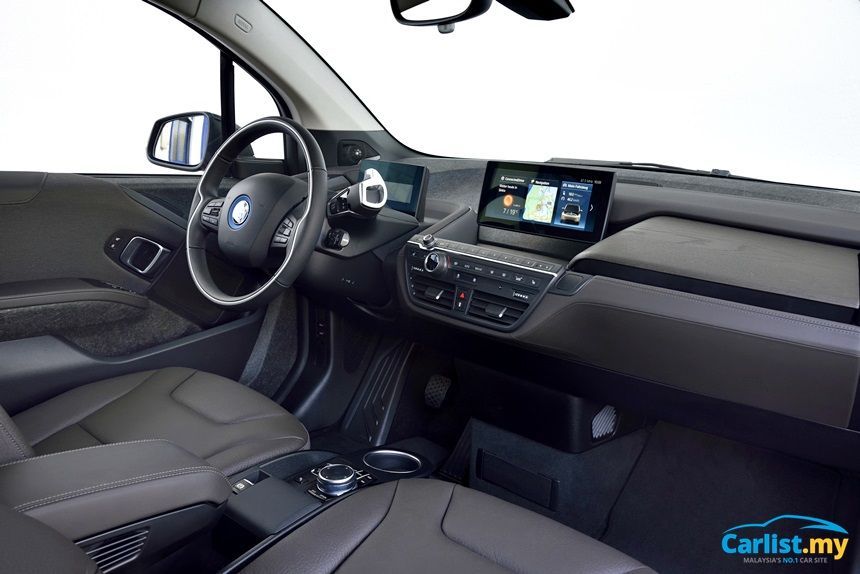 It's worthy to note that over 80 percent of the surfaces visible to the occupants are made from recycled materials or renewable resources. In addition, BMW is already working on ways to produce body panels from recycled sea plastics, and using recycled textiles for interior insulating material and floor mats.
Perhaps the most notable difference between the regular i3 and the i3s is its power source. The electric motor, supplied by a 94 Ah (27.2kWh) lithium-ion battery delivers a max output of 184 hp (i3 max output 170hp/250Nm), and 270 Nm of torque from "0" rpm. The i3s can also recuperate up to 50 kW of energy while driving.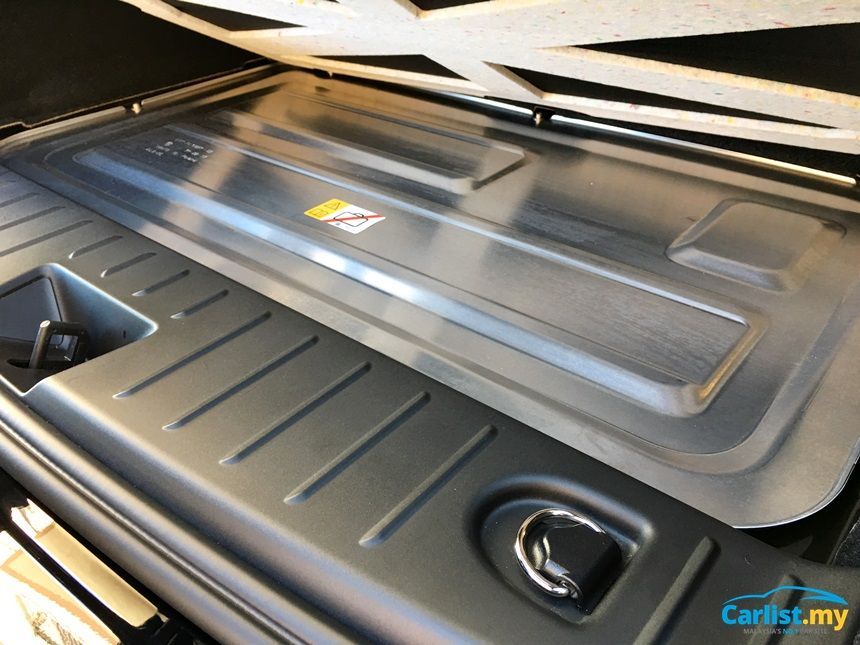 BMW claims an everyday driving range of 200 km which is ample for most commuters, and can be fully charged in 11.00 hours from a domestic 240 V socket, or just 2 hours and 45 mins with BMW's 11 kW iWallbox charging unit.
Performance is quite exhilarating - the i3s takes just 6.9 seconds to complete the 0-100 km/h dash, putting it on par with a hot hatch like the Volkswagen Polo GTi, and feels every bit as quick, if not faster. Top speed is rated at 160 km/h, which you might surmise is nothing outstanding, but just how quickly it gets there, is the i3s' real kicker.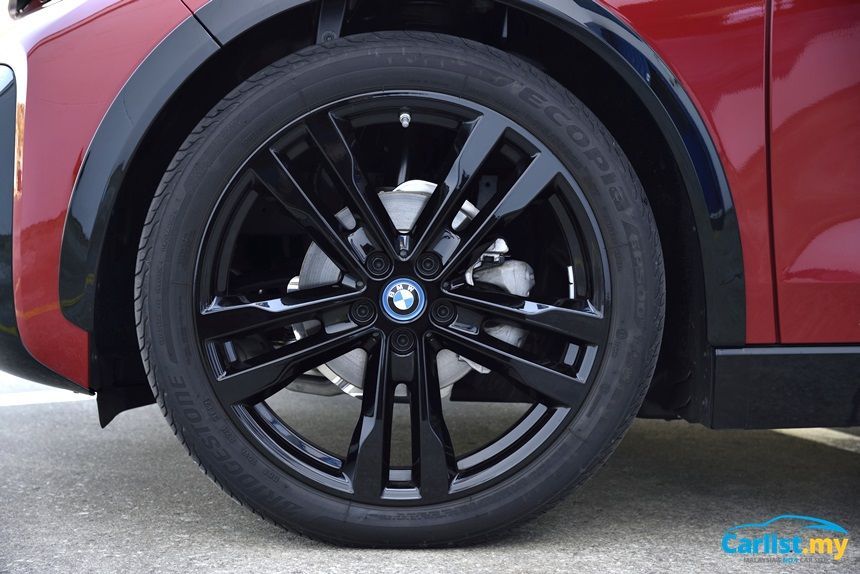 The Dynamic Stability Control (DSC) management for the new BMW i3 and new BMW i3s has been adapted specifically for its electric powertrain. The Dynamic Traction Control system (DTC) which is available throughout the speed range and in corners enhances agility and even enables controlled drifts depending on the driving surface.
Driving Experience
It's slightly unnerving that one does not hear and engine note, or any audible sound to tell you that the i3s is ready to be driven. A big column mounted shifter needs to be rotated into "Reverse" or "Drive" and that's it. Two pedals just like any other automatic vehicle, but yet, there is a moment of hesitation before I depress the throttle.
The electric motor's whir is heard as the vehicle accelerates. The i3s swiftly gets up to city speeds. The power is seamless and very easily modulated. The i3s is capable of a "one pedal operation" that eschews the necessity to work the car's brakes to slow down.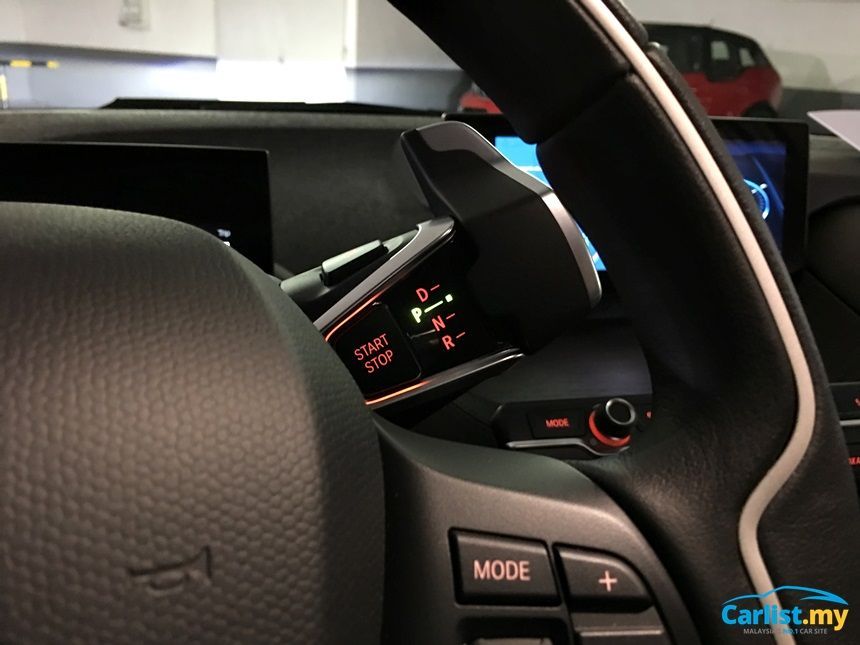 Just like the upcoming Nissan Leaf which also boasts a 'one-pedal' operation, the i3s' motor goes from a power phase to a recuperation phase as soon as you lift off the throttle, to convert every bit of kinetic energy, back into electrical energy for the battery. To put into context, this feels very much like engine braking, like most of us would be used to, only more robust.
Four main bars highlight the available battery energy, and even after some 40 km of travelling from the airport into Lisbon town, shows just about a quarter of the battery juice being spent.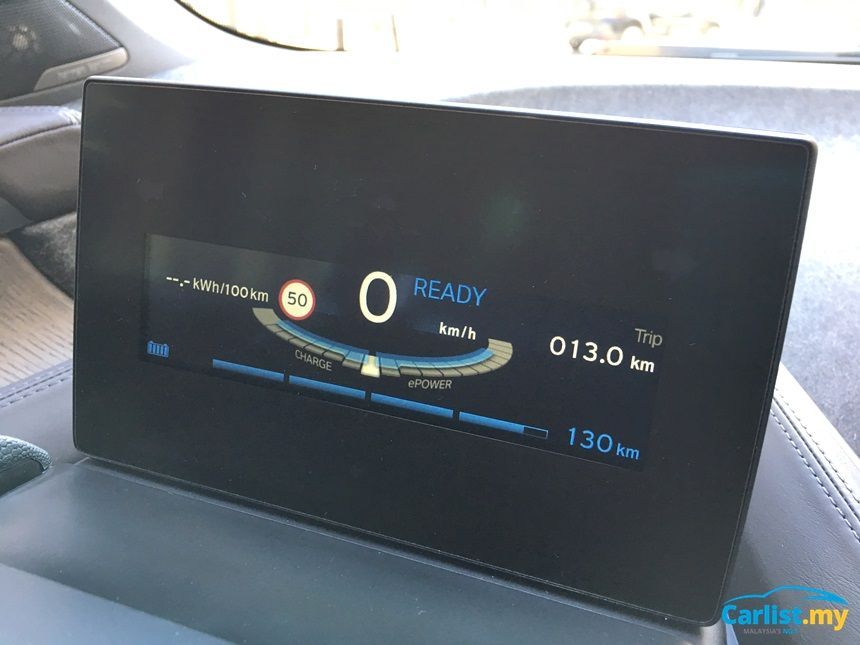 Every time a stretch of road would open up, it was hard to resist punching the throttle hard to the floor. The torque delivery is massive, and unrelenting; give the i3s roughly 300 meters of empty road and it will bolt from 30 km/h to 120 km/h very easily.
Never failing to put a smile on your face, the i3s is an absolute gem to drive in the city and on twisty roads. If this is the future or at least a representation of it, then every petrol head, should get very excited.
Bolt off from a traffic light, or zip into a roundabout – you name it, the i3s will deliver with sublime efficiency. On a deserted stretch of road, the 160 km/h top speed is dispatched in seconds, literally, and it's quite possibly one of the most remarkable cars I've driven in my career as a motoring journalist.
The electronic power steering is superb too, given the lightweight nature of the car, and the relatively small 195 mm cross section of the front tyres - it is light and requires very little effort. That's not to say it wanders when at speed - on the contrary - the steering has this intrinsic clarity and adjustability, almost like the unassisted system you would experience on an original MINI Cooper. It's simply brilliant.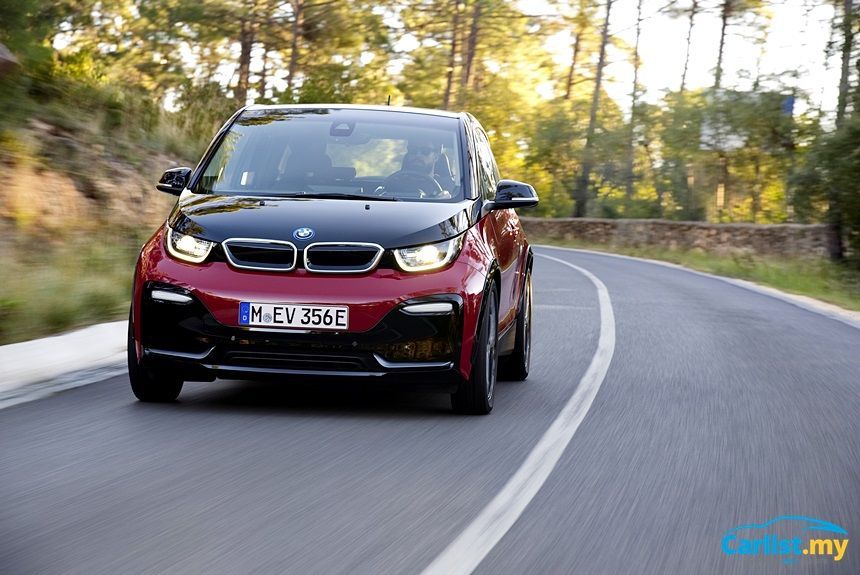 The carbon-core technology likewise, keeps weight down and endows the i3s with a good amount of rigidity, which helps keep the car delightfully flat and planted through the corners.
Comfort and Practicality
The interior of the i3s is a mix of practical design and chic style – the party-piece "suicide" doors open up to a roomy and airy cabin space. The simple layout of the dashboard is punctuated by two screens: one in place of the conventional meter cluster, which is most useful for gauging the battery charge and speed, and the central 10.25-inch, with a 'tile-style' display for infotainment functions, which is easy to understand and use.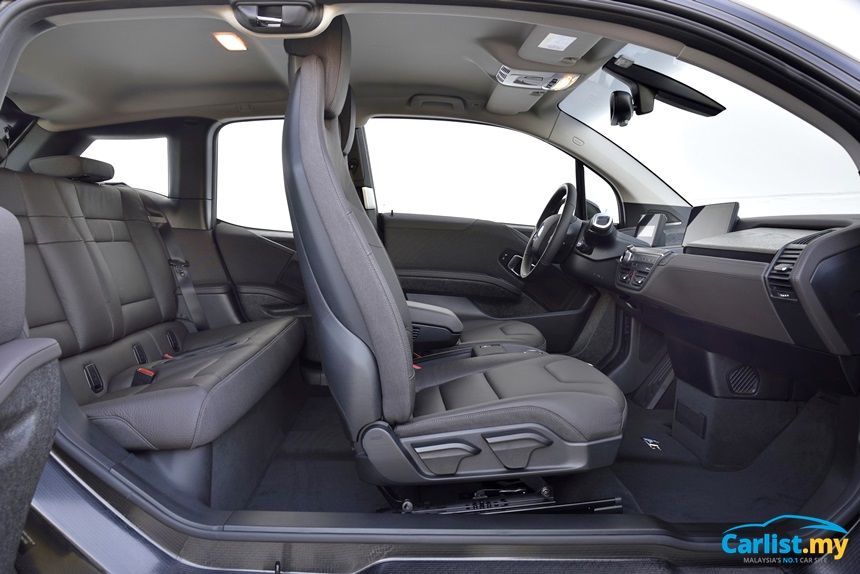 Also, the wood trim that runs the length of the dashboard gives the cabin a nice premium feel.
Rear seating fits six-footers with ease, and there is no shortage of cubby holes for storing drinks and other miscellaneous items.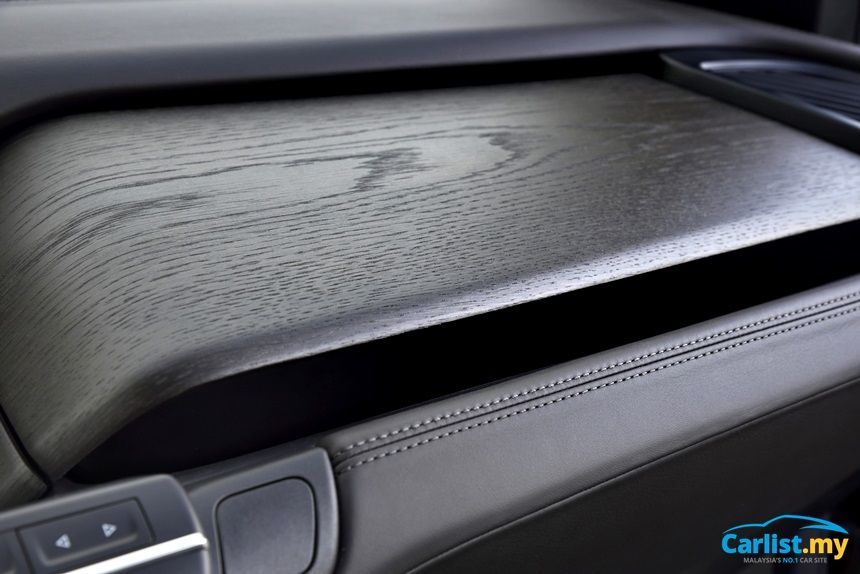 The seats themselves are as supportive as you would expect from a BMW, they could use a bit more side bolstering for spirited driving, but otherwise, it's easy to get into a comfortable position even for longer journeys.
Conclusion
Despite the local EV charging network very much in its infancy, the decision to market the i3S here would be a wise one. Because more than just being an electric vehicle, it's also a precursor to the next-generation of BMW's vehicles - one that offers zero emissions and zero compromise in terms of driving exhilaration. My profound experience with the i3s would suggest that it's definitely a car Malaysians would love to own or at least could be interested in.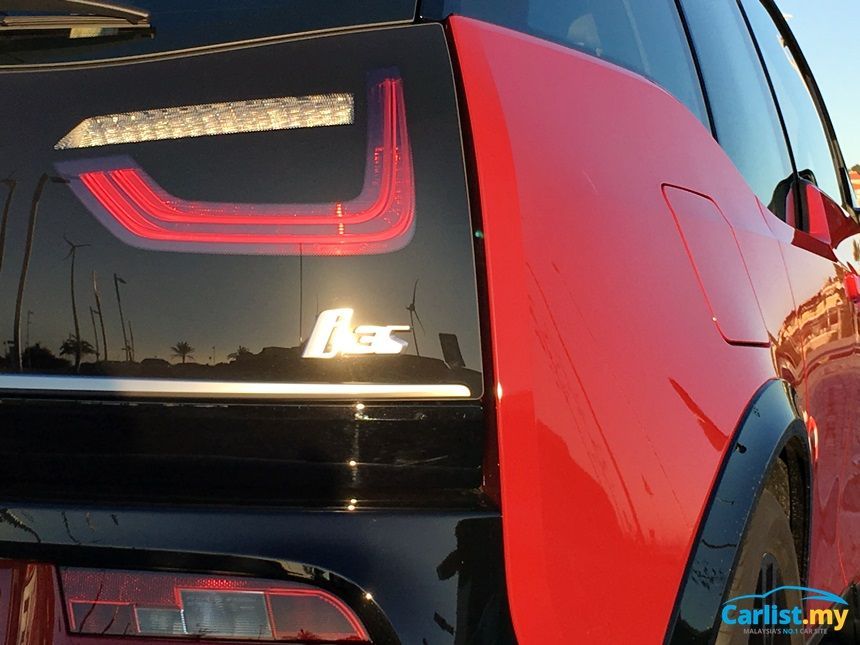 The i3s' blend of efficiency, funky styling, and premium interior ticks many crucial boxes for the average car buyer. Only with no trips to the pump, one is left with a literally addictive driving experience and plenty of instantaneous torque to turn most road settings into a natural playground. And that's no bad thing.
---
---
---
Comments