BMW Malaysia Perkenal BMW 740Le xDrive M Sport – Berharga RM 592K
Auto News BMW Malaysia telah memperkenalkan jentera baharu BMW 740Le xDrive M Sport baharu yang menjadi kenderaan sedan mewah bereletrik yang dipasang di dalam negara (CKD).
---
"Dengan lebih daripada 20,000 unit kenderaan berelektrik kami di atas jalan raya sejak kami telah merintis peralihan Malaysia ke arah mobiliti elektro pada tahun 2015, kami ingin merealisasikan janji kami untuk membentuk mobiliti masa hadapan Malaysia sekali lagi, dalam bentuk BMW 740Le xDrive M Sport baharu yang dipasang di dalam negara," kata Hans de Visser, Pengarah Urusan BMW Group Malaysia.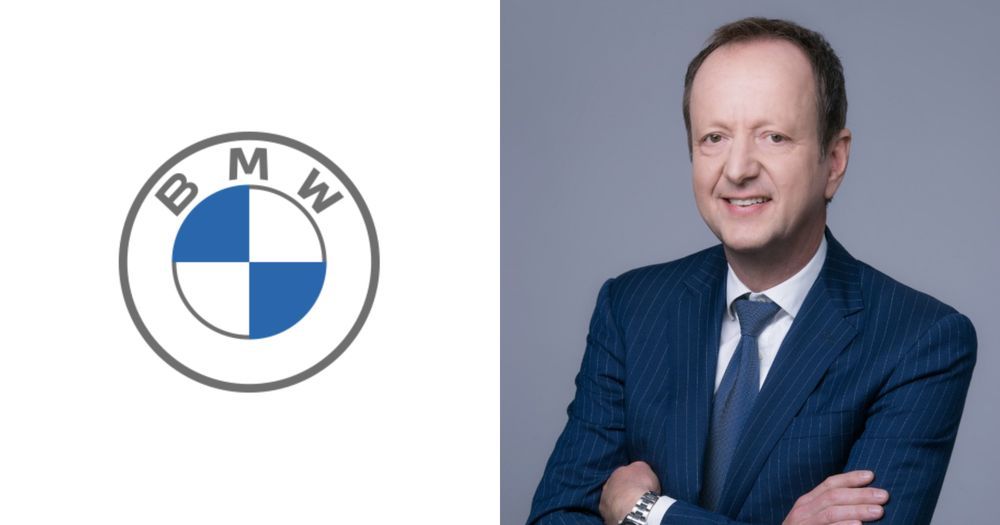 Jentera ini tampil dengan gril 'kidney' ikonik BMW serta salur masuk udara yang lebih besar, disempurnakan oleh pendakap berbentuk C pada wajahnya. Sedan mewah ini turut hadir dengan BMW Laser Light dengan ciri bantuan lampu puncak dan dipadankan dengan gubahan yang meminimumkan gelora dan heretan (drag) aerodinamik.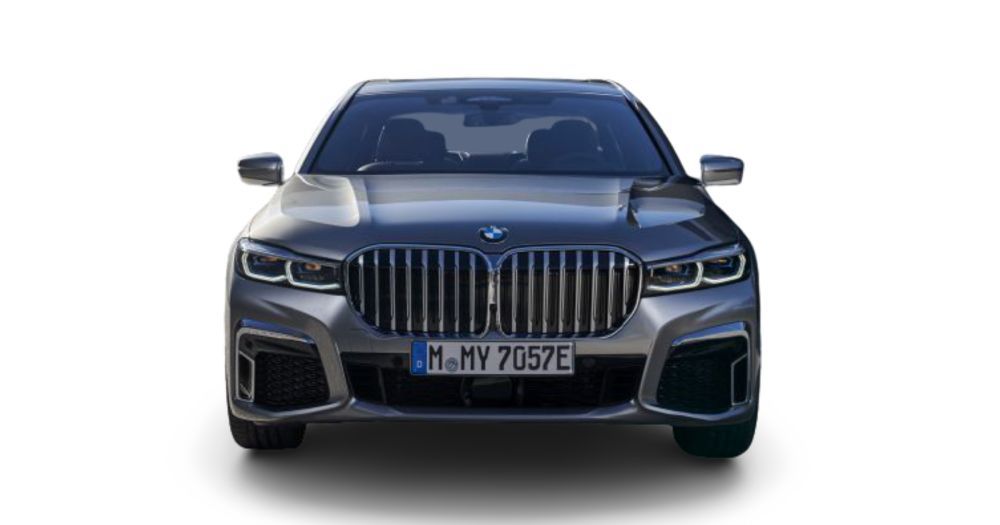 Harga: RM 591,503.05 (atas jalan, tanpa insurans) tanpa Cukai Jualan dan Perkhidmatan
Enjin: 3.0L Turbo, 6-silinder
Transmisi: Steptronic lapan kelajuan.
Kuasa & Tork: 286 HP / 450 Nm (Motor Eletrik: 113 HP / 265 Nm)
0-100 km/j: 5.1 saat
Kelajuan Maksimum: 250 km/j
Penggunaan Bahan Api: 2.8L / 100 km
Warna: Mineral White, Carbon Black Metallic, Donington Grey, dan Bernina Grey dengan efek Amber.
Waranti: 5 tahun tanpa had perbatuan
Sedan mewah ini dikuasi oleh enjin petrol enam silinder dengan kapasiti tiga liter yang mampu memberikan output maksimum berjumlah 286 HP dan 450 Nm tork. . Ia turut dikuasakan oleh bateri ion litium dengan teknologi sel bateri tercanggih dan kapasiti storan yang dinaik taraf membolehkan kereta ini mencapai 113 HP dan 265 Nm Tork melalui motor eletriknya. Kelajuan tertingginya mencecah 250 km/j, manakala output gabungan maksimum BMW 740Le xDrive M Sport ialah 394 HP, dengan tork gabungan maksimumnya bernilai 600 Nm.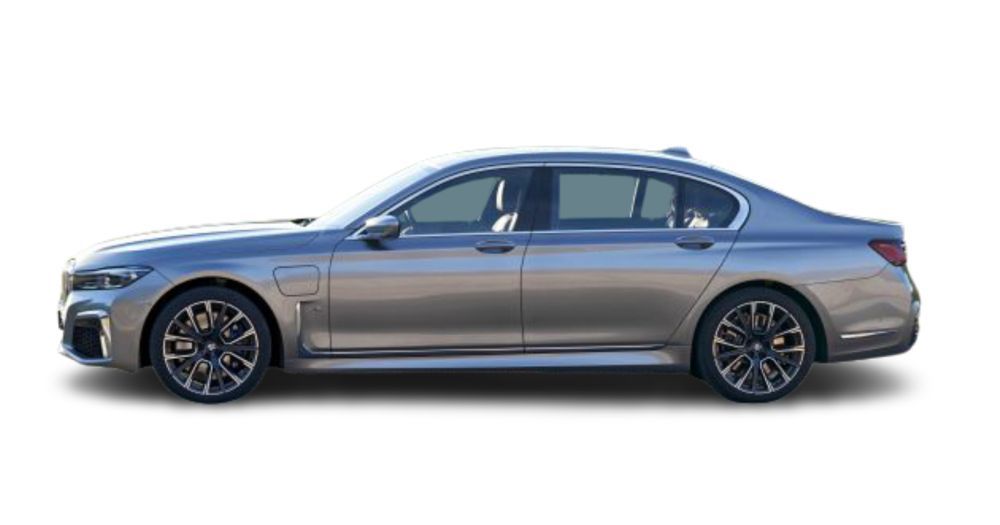 Trim 'Fineline' Fine Wood dalam warna hitam dengan efek logam berglos tinggi menawarkan suasana yang elegan pada bahagian interior kereta ini, termasuk dengan material bumbung BMW Individual Alcantara Anthracite. Selain dilengkapi dengan stereng M Sport, pemandu turut menerima kerusi 'Comfort' yang boleh dilaras secara elektrik dan turut hadir dengan fungsi memori bagi tempat duduk hadapan.
Keselesaannya dipertingkatkan lagi dengan pencahayaan ambien dan penyaman udara automatik dengan 4 zon kawalan berserta dengan tirai gulung bagi tingkap sisi di belakang, fungsi penutup pintu 'soft-close', dan sistem Comfort Access untuk operasi pintu but yang memudahkan.
Ia turut dilengkapi dengan paparan instrumen digital bersaiz 12.3 inci, berserta BMW Navigation System Professional dengan paparan kawalan 10.25 inci dan didatangkan dengan Kawalan Gestur BMW (BMW Gesture Control) serta Papar Pandu BMW (BMW Head-Up Display) di hadapan.
Penumpang di tempat duduk belakang turut dapat menikmati taraf hiburan berkualiti tinggi dengan Entertainment Professional di tempat duduk belakang dengan monitor sentuh bersaiz 10 inci. Ciri bantuan digital pula ditawarkan melalui Driving Assistant Professional, Parking Assistant Plus dan Connected Package Professional. Antara tarikan lain yang melengkapi sedan mewah baharu ini meliputi kemudahan pengecasan tanpa wayar untuk telefon bimbit, Kunci Paparan BMW (BMW Display Key), dan sistem bunyi keliling dengan 16 pembesar suara oleh Harman Kardon.
Anda boleh mendapatkan model ini di semua pusat pengedaran BMW yang bertauliah di seluruh negara bermula 8 Mei 2021. Akibat penyelenggaraan laman web yang dijadualkan, para pelanggan boleh membuat pra-tempahan untuk memiliki BMW 740Le xDrive M Sport baharu dengan bayaran RM 5,000 melalui platform BMW Shop Online di https://shop.bmw.com.my/ mulai 11 Mei 2021 sahaja.
Harga jualan (atas jalan, tanpa insurans) tanpa Cukai Jualan dan Perkhidmatan bagi BMW 740Le xDrive M Sport baharu ialah RM 591,503.05. Dengan 'Balloon Financing Plan' yang ditawarkan oleh BMW Group Financial Services Malaysia, anda boleh dimiliki jentera ini menerusi pelan ansuran bulanan yang bermula daripada RM 6,558.00 (berdasarkan anggaran pinjaman sebanyak 80% bagi tempoh lima tahun).
Amacam? On ke tak on?


For more latest car news, reviews, car buying guides and videos visit us at Carlist.my Auto News.
Check out all the best new & used car deals in Malaysia at Carlist.my.
Sell your car fast with the best offer? Visit us at CarlistBid.my.
Get the latest new car promotions at New Car website now.
---
---
---
Comments