Boosted By Generous Tax Incentives – Suzuki Launches Ciaz Hybrid In India
Auto News Suzuki Motors Corporation's Indian joint venture, Maruti Suzuki India, has just launched India's first diesel-electric car two days ago: the Suzuki Ciaz SHVS (Smart Hybrid Vehicle by Suzuki).
With a starting price of 823,000 Rupees, the Suzuki undercuts the diesel-powered Honda City 1.5 i-DTEC, which starts at around 878,000 Rupees. The new hybrid variant replaces the previous 1.3-litre diesel Ciaz.
The Suzuki Ciaz Smart Hybrid is powered by a 1.3-litre variable geometry turbo diesel engine. Despite the 'Hybrid' moniker, the Ciaz SHVS does not have a traction motor or a traction battery like a conventional full- or mild-hybrid.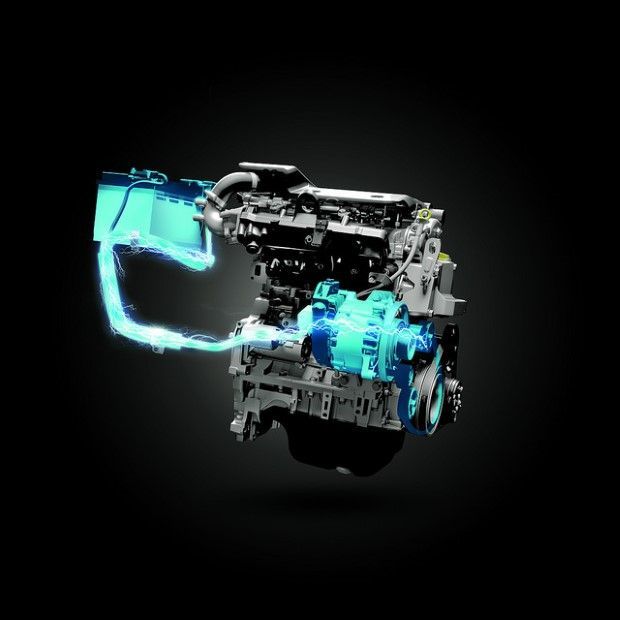 Its 'micro-hybrid' setup is very similar to the Nissan Serena S-Hybrid (probably purchased from the same supplier). It uses an Integrated Starter Generator (ISG) that also doubles as a powerful starter motor for the engine.
Energy recovered during deceleration and braking is stored in a deep-cycle lead-acid battery. There is no fancy NiMh or Li-ion battery in the Ciaz SHVS, just like the Nissan Serena S-Hybrid.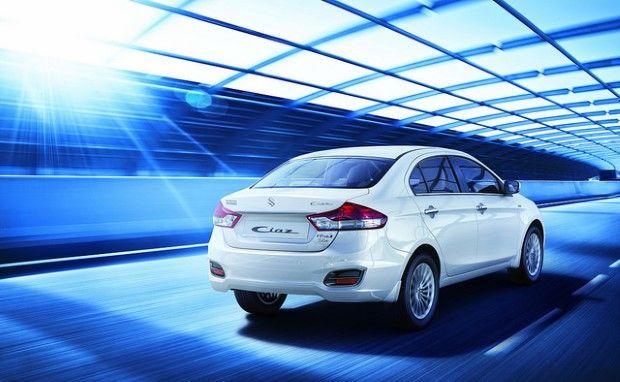 Generally, there are three categories of hybrid cars. The simplest (and also the cheapest) are micro hybrids like the Ciaz SHVS. They don't have any electric traction motors that drive the wheels directly, but feature some form of energy recuperation ability and idle start-stop function.
One step above it are mild hybrids (i..e. Honda hybrids) - these cars have a small traction motor and traction battery that drive the wheels directly, and are able to do regenerative braking (more complex than micro hybrid's energy recuperation) but the motors are not powerful enough to drive the car on its own. Instead, the engine needs to be restarted everytime the car pulls away from standstill.
At the top of the food chain is the full hybrid (i.e. Toyota hybrids), which have all functions of a mild hybrid, but with the added benefit of a powerful traction motor that is able to drive the car from standstill with pure electric power, thus delivering a smoother driving experience.
India's regulations does not have a micro-hybrid category, so the Ciaz SHVS does not fit within our common understanding of what a mild hybrid is: the car is still classified as a 'conventional battery mild hybrid.' That, and the Ciaz's claimed fuel consumption of 28.09 km/litre (best in class) qualifies it for the maximum 13,000 Rupees incentive.
The Ciaz hybrid is also taxed at a lower 12.5 percent excise duty versus the previous diesel-powered Ciaz's 24 percent.
Curiously, the incentive is only applicable in selected cities in India but there are no restrictions against buyers from other non-qualifying cities buying the car.
Could This Form The Basis For The A Proton Saga Hybrid?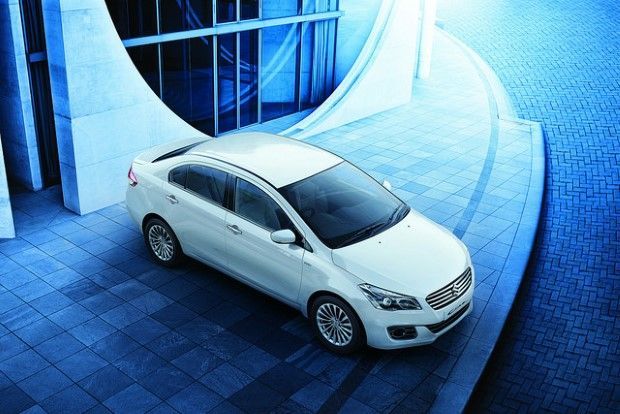 It is an interesting thought. As reported earlier, Proton has entered a licensing agreement with Suzuki that will see Proton assembling a Suzuki compact model in 2016 (likely to be a Celerio). Proton has also signed an MoU with Suzuki to explore the possibility of expanding the cooperation to other models.
The Ciaz is also produced in Thailand so there are advantages in parts sourcing.
At a glance, the Ciaz has some potential to replace Proton's current aging Saga (and maybe Persona) range.
Last year, the then Proton chairman Tan Sri Mohd Khamil Jamil said Proton is expected to launch its first hybrid model by end-2015, but the project is understood to have stalled mid-way.
Related: Proton-Suzuki Deal: A Quick Look At The Potential Models Coming Our Way
---
---
---
Comments