Breitling Jet Team Presents Seven Exclusive Bentleys to Owners
Live Life Drive In the world of luxury names, often times it isn't the end product but the presentation that is everything. And what better way to be presented the keys to your brand new bespoke Bentley that having it presented before an L-39 Albatros jet of the Breitling Jet Team, by the jet's pilot. Furthermore each Bentley comes with its own corresponding Chronomat 44 Breitling Jet Team Limited Edition numbered timepiece.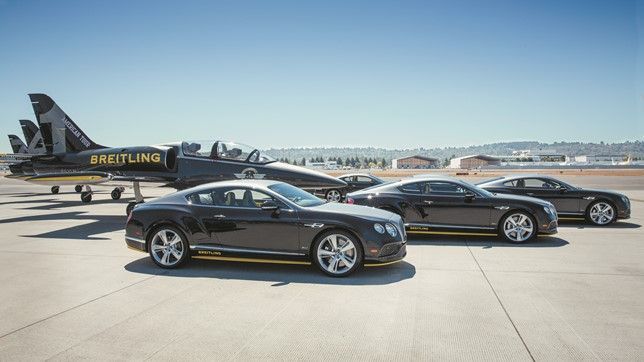 That was all part of the package for owners of seven special Mulliner-designed Bentley Continental GT Speed cars, who were presented the keys by members of the Breitling Jet Team, the world's largest professional civilian flight team performing in jets, at the Seattle Boeing Seafair Airshow.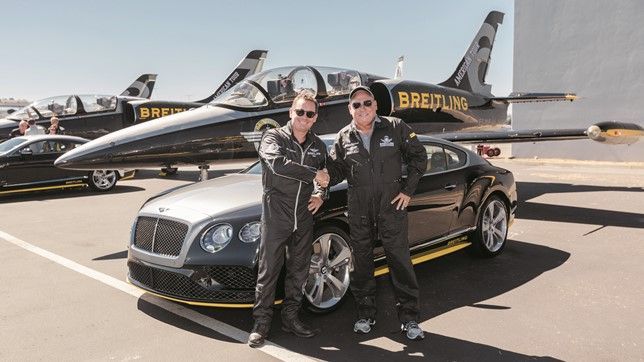 Designed by Bentley's Mulliner bespoke design program, each of the seven Continental GT Speed cars were finished with a special livery and interior trim that echoed the elements of the Breitling Jet Team aircraft. The cars were outfitted with a striking duo-tone paintjob of Hallmark and Onyx with special Breitling Yellow highlights, whereas its interior has unique seats accented with the signature Breitling Yellow colours. Each of the seven cars is individually numbered and matches the number of the jets in the team's fleet.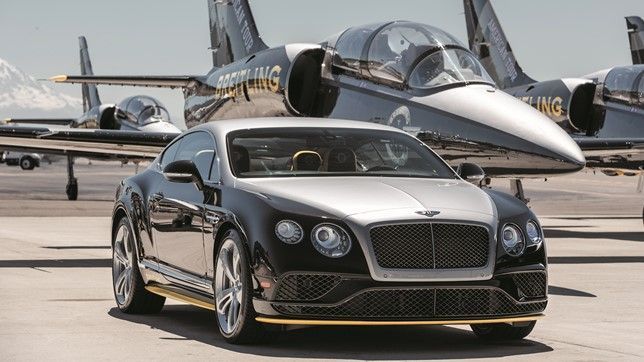 Each Breitling Chronomat 44 Jet Team timepiece features the Breitling Jet Team logo on the dial, a sleek black steel case, Onyx black dial, and distinct yellow accents mirroring the colours of the Jet Team's fleet. The caseback features the Breitling Jet Team American Tour logo with the limited edition numbering.
---
---
---
---
Comments