 1000 kilograms
1000 kilometres
Two bars of fuel remaining
One Isuzu D-Max
If you take nothing else from this article, take the above numbers away.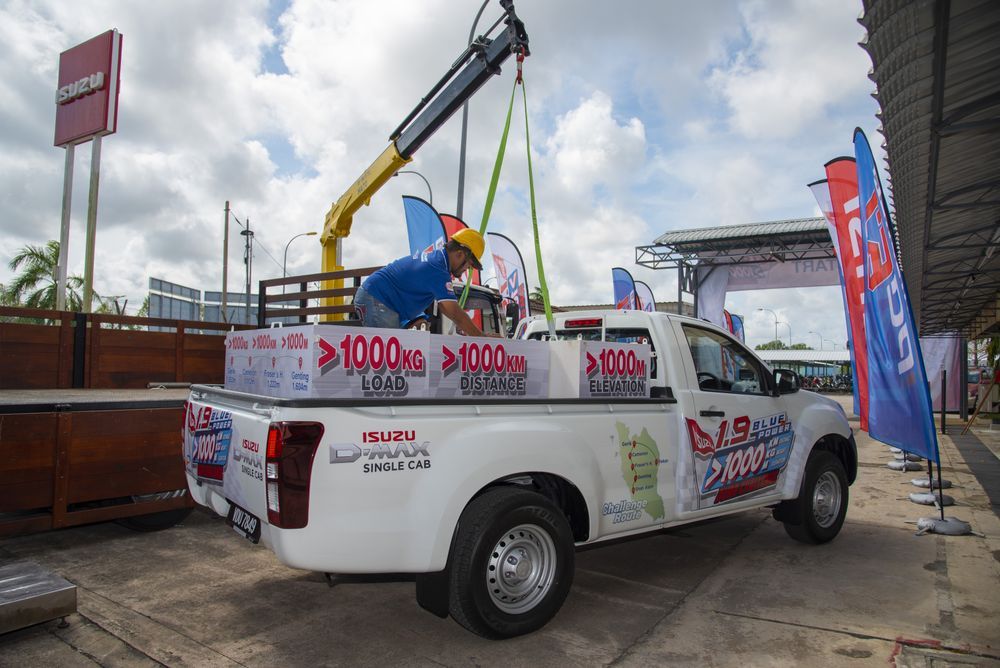 It was simply not enough for Isuzu to drive the 1.9-litre D-Max Blue Power from Bangkok to Singapore on a single tank of fuel. Isuzu Malaysia then upped the ante, loading it with 1000 kilogrammes and driving it through some of the highest accessible hills along the Titiwangsa Mountain Range, reaching its destination having clocked over 1,000km – with two bars of fuel remaining in the tank.
Just to make sure there was no hanky-panky, a thorough inspection of the test Isuzu D-Max 1.9-litre Single Cab model was conducted by PUSPAKOM to verify its conformity as a showroom-standard unit before ensuring the weight of the load exceeded the 1,000kg target.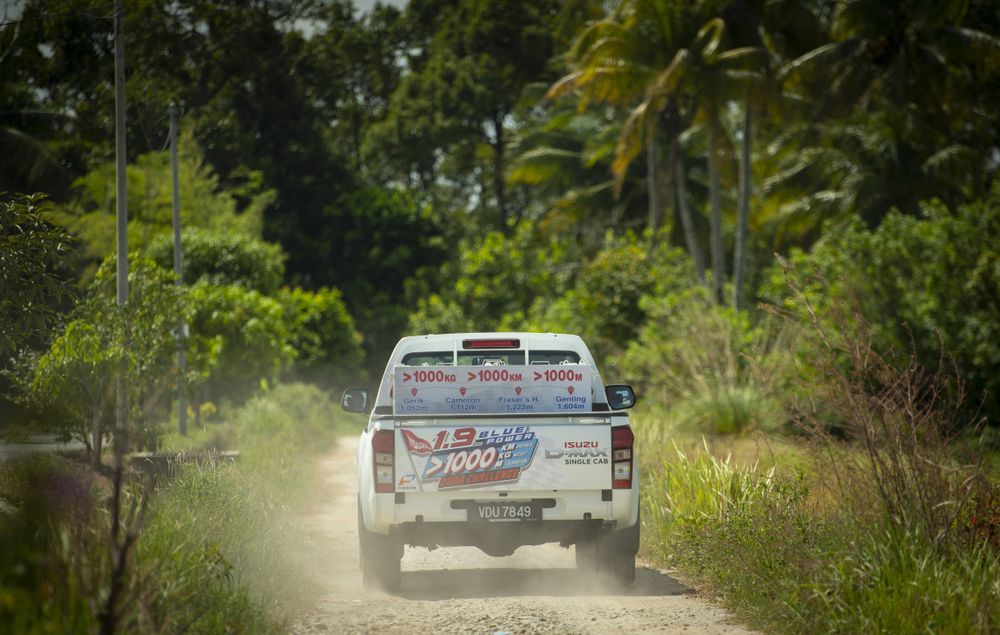 Day 1: Drive on the East-West highway linking Jeli in Kelantan and Gerik in Perak with a climb to the peak of 1,052m before heading to Ipoh for the night.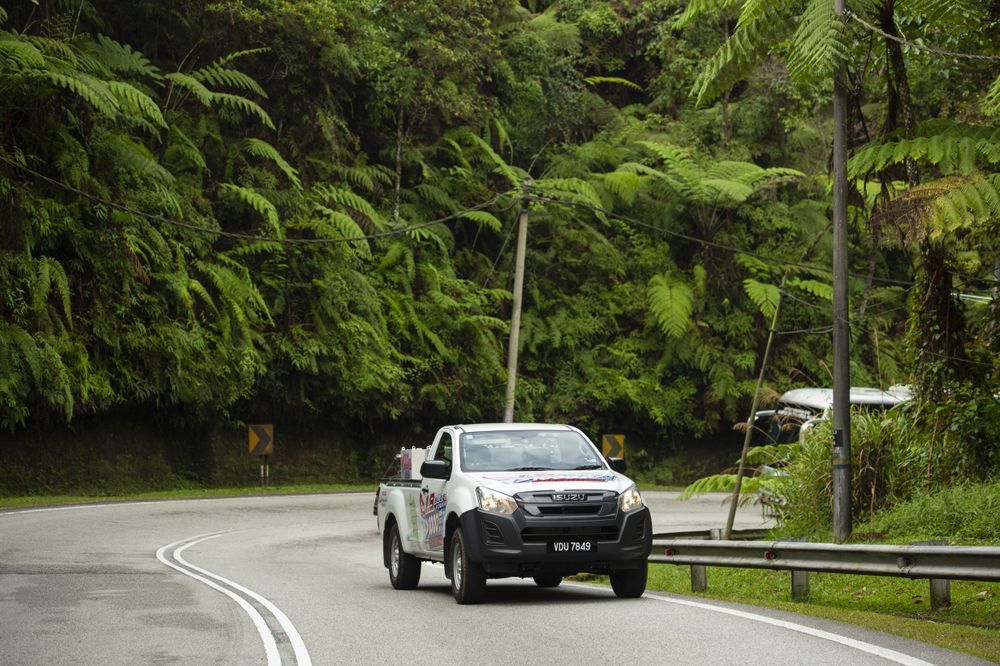 Day 2: Climb up 1,112m to Tanah Rata in Cameron Highlands before heading on to Fraser's Hill (1,222m) followed by a 1,604m-high climb up to Genting Highlands before ending the journey at the Isuzu Service Centre in Shah Alam after clocking 1,145km.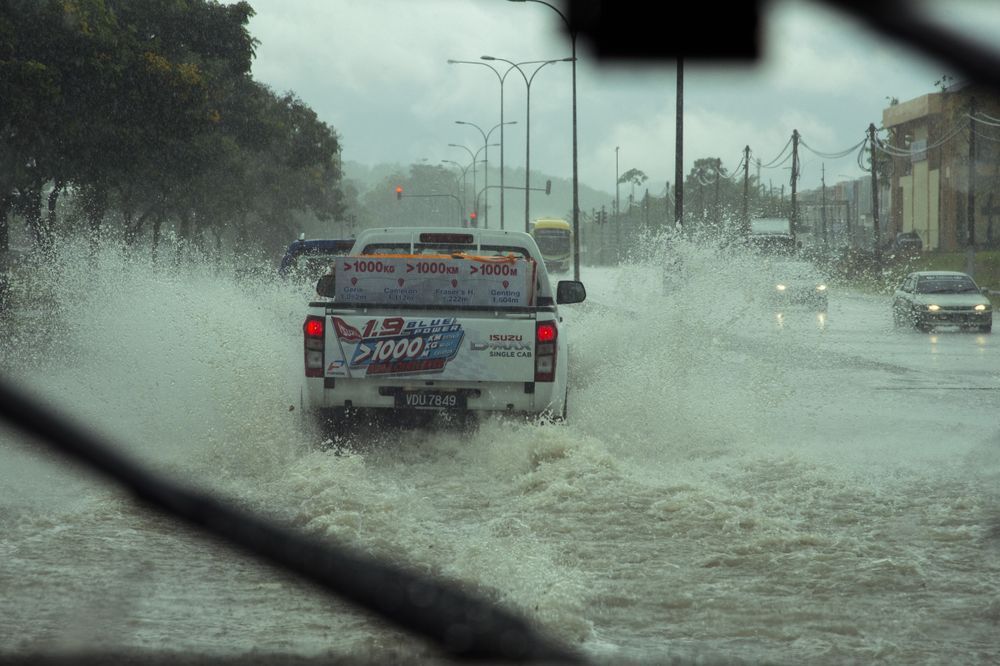 Average consumption: 7.2L/100km (13.7km/L). Two bars of fuel left based on the on-board computer from its 76-litre tank.
"Through advanced technology, the new 1.9-litre RZ4E-TC engine is by far the most fuel efficient engine ever produced by Isuzu Motors and this was clearly demonstrated in this exercise. Perhaps some vehicles can travel long distances on a tank of fuel, some can probably manage to carry a ton of weight or climb mountains. But to achieve all three criteria with one vehicle is a true feat of a competent vehicle," said CEO of Isuzu Malaysia Koji Nakamura.
Who says trucks have high fuel consumption?!
---
---
---
Comments