 BYD has unveiled the first two models under its new premium EV brand called Yangwang, and the cars do look banging.
---
One of them is an all-electric supercar dubbed the U9 sports coupe and the other (and complete polar opposite) is the U8 - a hardcore 4x4 off-roader. And yes, they will go on sale in China later this year.
Yangwang U9 EV supercar - 0-100km/h in less than 2 seconds?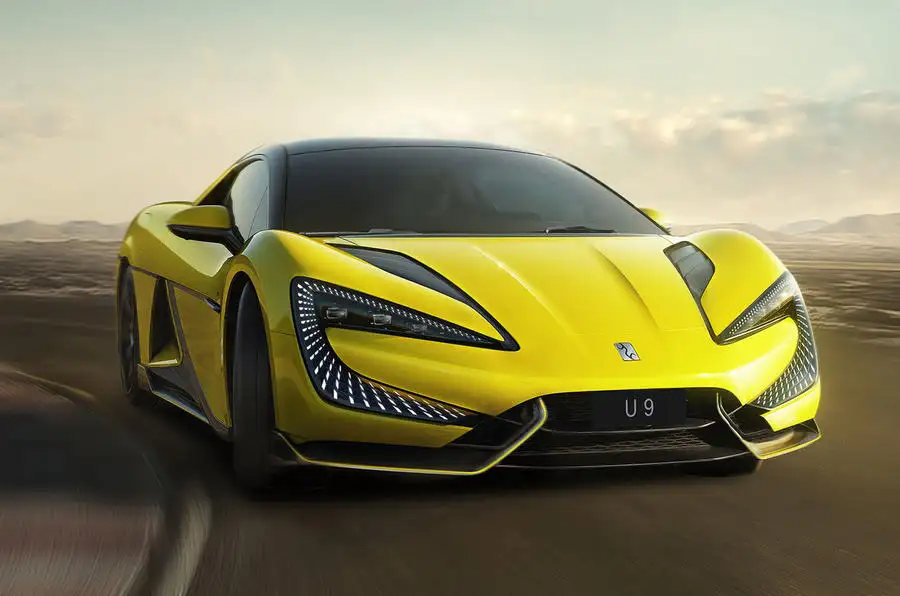 Not a lot of details have been shared about the Yangwang U9 EV supercar. What we do know is that it'll most likely be an all-wheel-drive beast with four individual electric motors for each wheel and that'll launch it from 0-100km/h in less than 2 seconds, according to BYD (or Yangwang).
Looking at the photos, the U9 does share some exterior similarities to an Audi R8 that has been mashed together with Bumblebee from Transformers. Those DRLs might be a bit extra, perhaps it'll look better in a different exterior colour.
Yangwang U8 EV off-roader - 1,100hp of clean muscle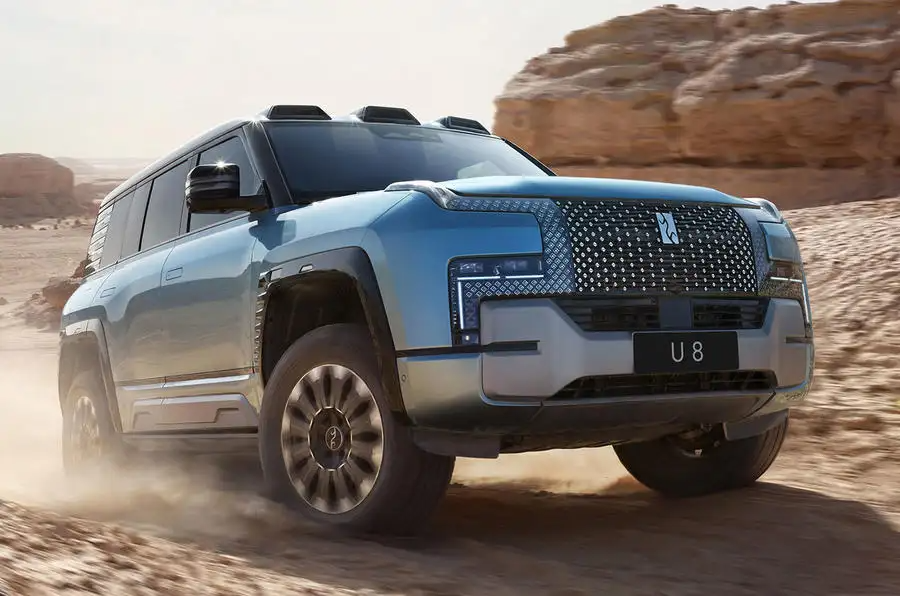 The Land Rover Defender-looking Yangwang U8 has slightly more details to share like its ladder-frame chassis with four electric motors that are said to punch out over 1,100hp. Being a slightly bigger beast than the Mercedes-Benz G-Wagon, Yangwang also stated that it can do 0-100km/h in less than 3 seconds.
Big words for a big car, and a fancy-looking one too thanks to BYD's head of design, Wolfgang Egger. Those who are familiar with that name should also know that Egger is a former head of design for Audi and Alfa Romeo. BYD is moving up in the EV world, and they're definitely doing it with style.
---
---
---
---
Comments