Campur Minyak RON 95, RON97 dan RON100 – Boleh ke? Enjin Tak Meletup?
Insights Bagi anda yang baru sahaja memiliki kenderaan dan masih mentah dalam hal-hal penggunaan serta penjagaan kereta, tak perlu segan untuk bertanya. Malu bertanya sesat jalan. Seeloknya, khatam dahulu buku panduan yang dibekalkan oleh pengeluar kereta terlebih dahulu kerana segalanya ada dijelaskan di dalam buku tersebut. Kalau tak ingat buku panduan tu letak kat mana, boleh cari online sahaja sekarang. Tapi kalau malas juga nak baca, jangan risau sebab kami di sini akan berkongsi beberapa persoalan serta mitos popular mengenai perbezaan minyak RON95, RON97 dan RON100.
---
Apa-apa pun, fahamkan dahulu apa maksud sebenar RON kerana ianya bukanlah nama pemilik minyak tersebut mahupun nama pendek bagi pelakon negara, Namron. RON merupakan singkatan bagi Research Octane Number. Nombor RON tersebut mewakili nilai 'knock resistance' atau ketahanan serta keupayaan petrol daripada terbakar sendiri (pre-ignition) dalam enjin sebelum nyalaan palam pencucuh bermula.
Knocking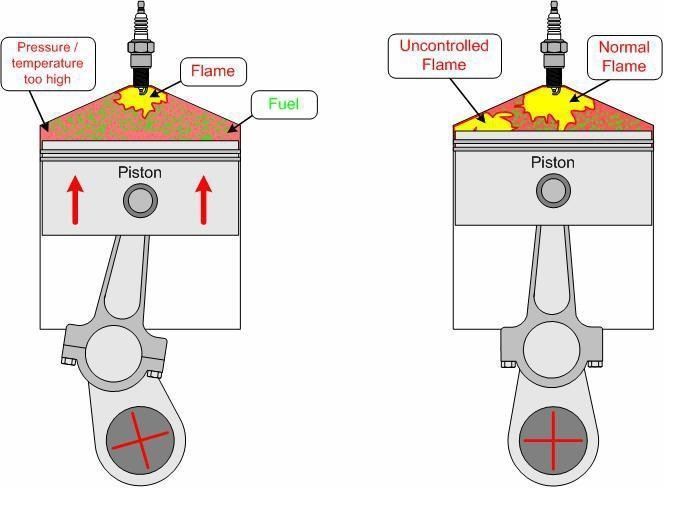 Peledakan awal atau pramatang tersebut dipanggil sebagai 'knocking' di mana petrol akan terbakar tanpa bantuan spark plug. Suhu serta tekanan tinggi pada enjin berupaya menyebabkan pra-penyalaan terjadi. Semakin tinggi kuasa enjin anda, semakin tinggi tekanan serta suhu pada enjin. Jadi, enjin berkuasa tinggi lebih memerlukan minyak yang mempunyai nilai RON yang lebih tinggi untuk lebih tahan dengan suhu serta tekanan yang dihasilkan oleh enjin bagi mengelakkan 'knocking'.
Nilai RON tinggi lebih kuasa?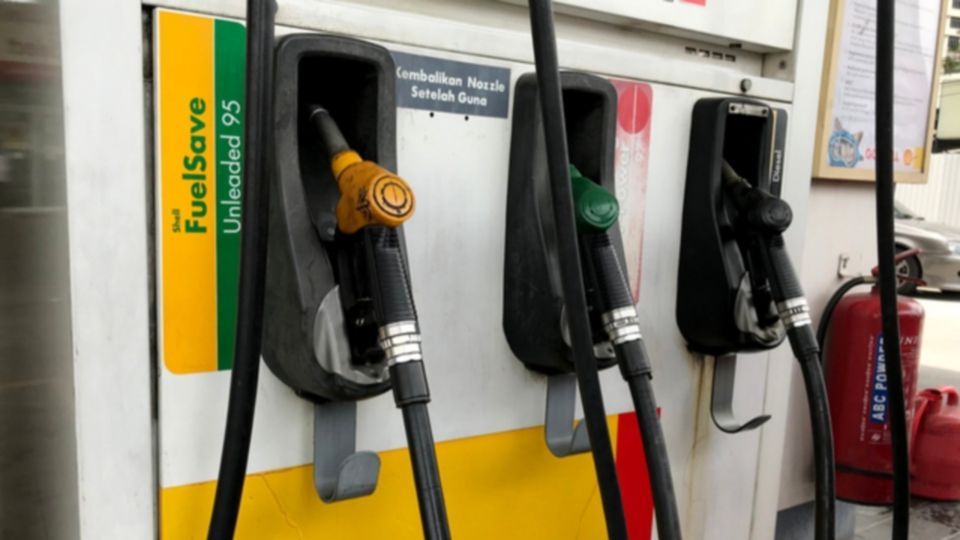 Ada yang merasakan bahawa nilai RON yang lebih tinggi pada petrol memberikan lebih kuasa kepada kereta mereka. Sebenarnya, satu liter minyak RON95, RON97 dan RON 100 mempunyai nilai tenaga yang sama. Bezanya cumalah tahap ketahanannya sahaja. Semakin tinggi nilai RON minyak, semakin sukar untuk minyak tersebut daripada terbakar. Dalam suhu dan tekanan yang tinggi, minyak ini tidak akan terbakar dengan mudahnya melainkan apabila menerima percikan daripada spark plug sahaja.
Sekiranya anda mengharapkan minyak RON97 akan memberikan lebih kuasa pada enjin anda, anda mungkin tersilap (ianya juga bergantung pada bahan aditif di dalam minyak itu sendiri, kita dah cover pada bahagian seterusnya artikel ini). Ianya hanyalah petrol yang berfungsi sebagai bahan api kereta anda, bukannya NOS. Ianya tidak akan meningkatkan prestasi Proton Saga anda menjadi sebuah Mercedes-Benz. Sebaliknya, hanya nilai ketahanannya sahaja berbeza. Untuk kereta keluaran tempatan seperti Proton dan Perodua, minyak RON95 sudah mencukupi.
Boleh ke campur minyak RON95, RON97 dan RON100?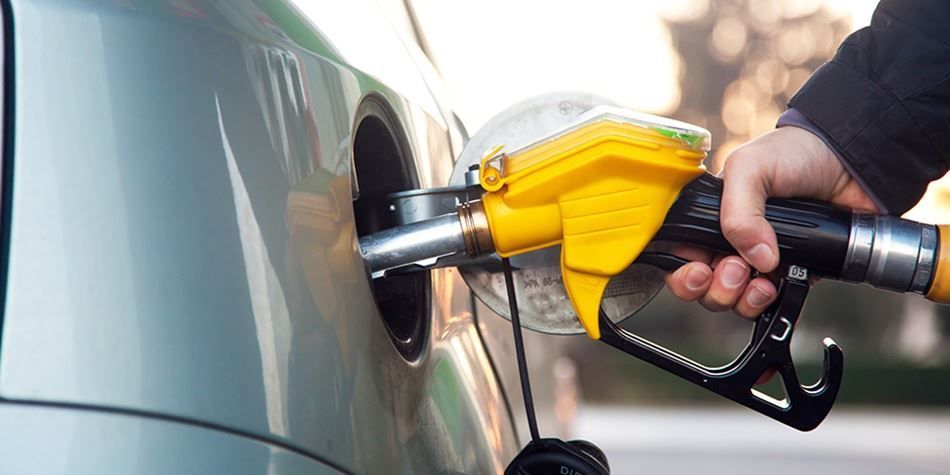 Kalau anda nak jawapan pendek, jawapannya boleh dan tiada masalah. Asalkan ianya bukanlah minyak diesel, minyak hitam, minyak masak ataupun minyak belacak. Jika kereta anda boleh menerima RON95 ke atas, tiada masalah untuk anda selain daripada harganya yang berbeza mengikut RON. Semakin tinggi nilai RON, semakin mahal harganya.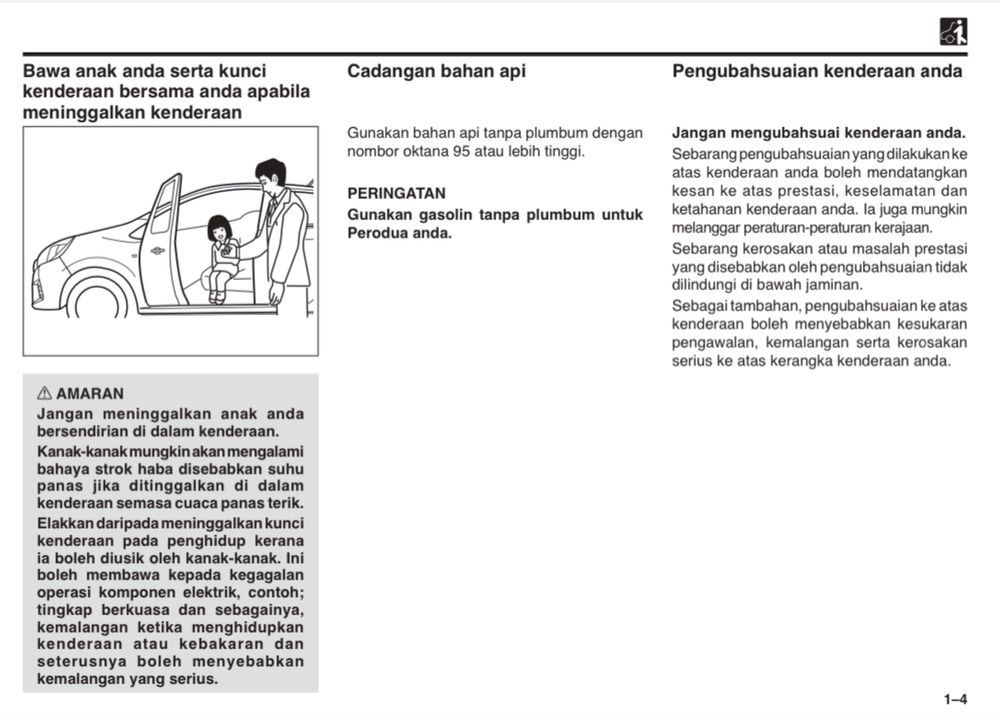 Namun bagi kenderaan yang disarankan untuk menggunakan RON97 dan ke atas oleh pengeluar, anda dinasihatkan untuk terus menggunakan minyak RON97. Tetapi, tiada masalah sekiranya anda tercampur minyak RON95 di dalam tangki minyak bersama minyak RON97 kerana enjin anda tidak akan meletup. Tapi anda disarankan jangan buat selalu kerana enjin anda lebih berisiko untuk berdepan isu 'knocking' kerana anda menggunakan RON yang lebih rendah daripada spesifikasi yang ditetapkan dan ia mungkin tidak sesuai dengan tekanan yang diberikan oleh enjin anda.
Minyak RON tinggi lebih jimat?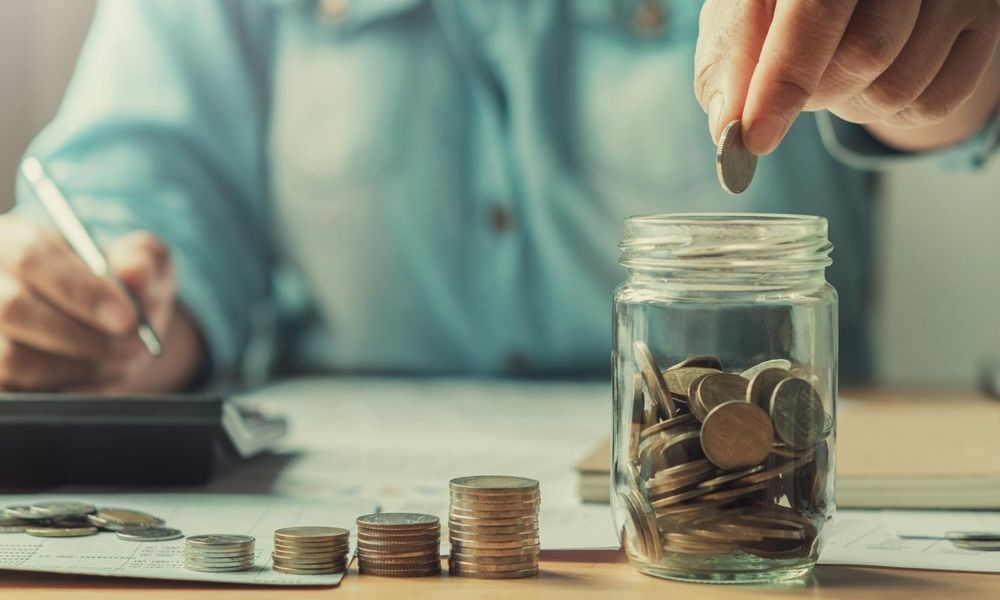 Sekiranya anda membawa muatan berat dengan gaya pemanduan agresif ketika cuaca panas, anda mungkin dapat melihat bahawa minyak RON tinggi berfungsi lebih baik pada enjin yang menerima tekanan tinggi. Minyak seperti RON97 dan RON100 lebih sesuai untuk kereta yang mempunyai enjin berprestasi tinggi. Namun ada juga yang melaporkan bahawa penggunaan minyak yang mempunyai nilai RON yang tinggi lebih memberikan penjimatan pada penggunaan bahan api.
Penggunaan bahan api kenderaan bergantung pada gaya pemanduan pemandu, trafik dan berat pemandu sendiri. Meskipun penggunaan minyak RON rendah berbanding spesifikasi yang ditetapkan mungkin akan mendatangkan musibah pada enjin pada tekanan tinggi seperti 'knocking', penggunaan minyak RON tinggi juga tidak semestinya memberikan lebihan kuasa atau penjimatan pada enjin biasa kereta anda.
Boleh ke campur minyak pelbagai jenama?

Kini, ada banyak minyak petrol yang dihasilkan melalui formulasi yang berbeza. Sebagai contoh, Petronas menawarkan petrol dengan campuran aditif tambahan seperti detergen yang berfungsi membersihkan enjin anda. Minyak Petron pula telah disahkan menepati klasifikasi Euro 4M dimana minyak ini mempunyai kadar sulfur yang rendah dan mendorong kepada pengurangan pencemaran alam sekitar. Caltex pula memberi jaminan enjin kekal bersih dari enapan karbon setiap kali digunakan manakala Shell V Power Racing yang dicampurkan dengan aditif dikatakan berkesan bagi melancarkan proses pembakaran.
Memang benar bahan aditif dalam petrol dikatakan mampu menambahkan prestasi enjin. Kebanyakan jenama minyak kini menawarkan aditif dalam minyak yang membantu meningkatkan kepekatan dengan julat suhu dan mampu mengalir dengan lebih lancar ke dalam enjin. Selain itu, ada juga aditif yang memberikan sifat detergen yang melindungi enjin daripada enapan. Ada juga aditif yang bertindak melindungi enjin daripada kehakisan dan karat. Semua bahan-bahan aditif tersebut mampu memberikan lebih kelancaran dan penjimatan pada enjin kereta anda.
Meskipun dihasilkan dengan formulasi berbeza mengikut jenama, itu tidak akan memberikan sebarang kesan yang ketara pada kereta anda kecuali sekiranya anda menggunakan minyak RON95 pada kenderaan yang memerlukan minyak RON97 atau ke atas.
Kesimpulan
Kesimpulannya, pastikan anda mengetahui jenis minyak yang diperlukan oleh kereta anda. Penggunaan minyak RON97 dalam enjin yang biasa tidak akan menambah kuasa enjin tersebut kerana RON95 dan RON97 ini mengandungi kandungan hidrokarbon yang sama. Tetapi, sekiranya anda menggunakan minyak RON95 dalam enjin prestasi tinggi, ia akan menyebabkan enjin mengalami masalah pengurangan kuasa dan kecekapan disebabkan masalah 'knocking' yang terjadi. Dalam bahasa mudah, bagi mereka yang mengamalkan pemanduan santai, RON95 sudah mencukupi dan RON97 ke atas lebih sesuai untuk pemanduan agresif serta RPM yang tinggi. Rujuk buku panduan kereta anda untuk info yang lebih tepat.
For more latest car news, reviews, car buying guides and videos visit us at Carlist.my Auto News.
Check out all the best new & used car deals in Malaysia at Carlist.my.
Sell your car fast with the best offer? Visit us at CarlistBid.my.
Get the latest new car promotions at New Car website now.
---
---
---
Comments