Can I Buy A Honda Civic Type R FK8 With RM5,000 Gaji?
Buying Guides Can I buy the 'very hot' Honda Civic Type R FK8 on an RM5,000 salary?
---
The word on the street is, the new Hyundai Elantra N is gunning for the Civic Type R, and if you think they're having a laugh and you can't wait to prove those other H boys wrong, then perhaps it's time you got yourself an FK8 Type R even as we wait for more news of the 2022 Honda Civic Type R.
The question really is, how much do you have to earn to buy an FK8 Civic Type R? is an RM5,000 monthly salary enough?
But before we get to that, let's give you a recap of the Honda Civic Type R FK8.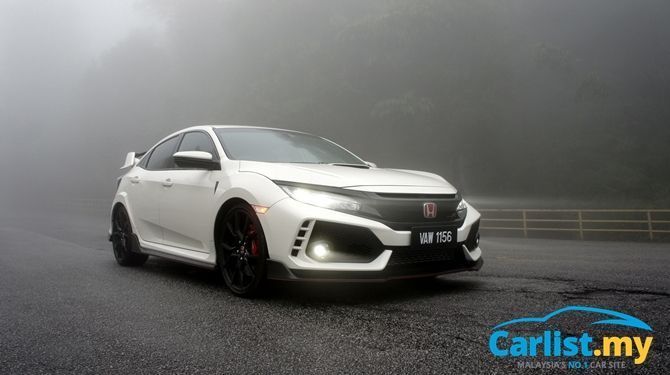 There's little that needs to be said about the FK8 Type R that hasn't already been said… in a word, it's staggering! Though using the same K20C1 engine as the FK2R, the advancements in chassis technology and aerodynamics in the 10th-gen Civic platform make it far more capable than its predecessor.
Power is mostly unchanged at 310 PS and 400 Nm, but now the close-ratio six-speed gearbox comes with a rev-match feature for even smoother downshifts, and top speed has gone up to supercar, rivalling 272 km/h.
The FK8R is only available as a five-door hatchback and comes with an 'in-your-face' but functional bodykit, upgraded brakes, which is matched by red bucket seats, and a Type R specific gearknob, steering wheel, meter display and trim accents.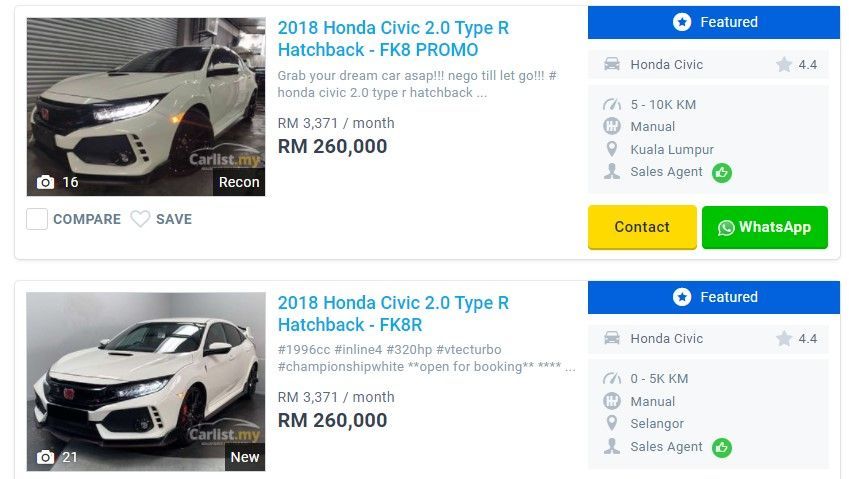 In 2020, the FK8R could still be bought locally on a special order basis, but in 2021 your best bet is to purchase it through Carlist.my. Generally, the price of 2017-2018 FK8R hovers around the RM260,000 mark, so let's do some quick calculations to see whether an RM5,000 monthly salary is enough to get you this incredible machine.
Being a Malaysian registered FK8R that is four years old, generally, the maximum loan tenure that could possibly be undertaken is probably around seven years. If we follow the standard modus operandi for how these conventional loans work, you need to fork out a minimum of 10 percent of the car's value as a down payment first.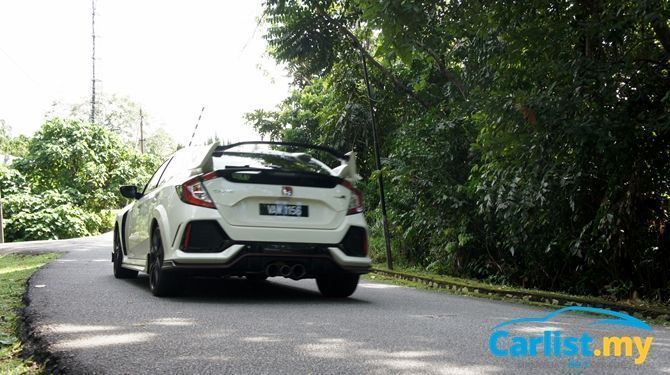 Once the seven-year loan tenure is approved, you would be then looking at paying a downpayment of RM 26,000, road tax of RM380, and insurance of RM7,073 (without NCD) which brings your initial cost to RM33,453. Therefore, the monthly repayment of the hire purchase will be around RM3,410, depending on the interest rate given for a 7-year tenure.
Does that mean if you have around RM33,500 saved and that your salary is RM5,000 a month, you will be able to afford an FK8 Honda Civic Type R? The technical answer is yes, but the wise answer is no.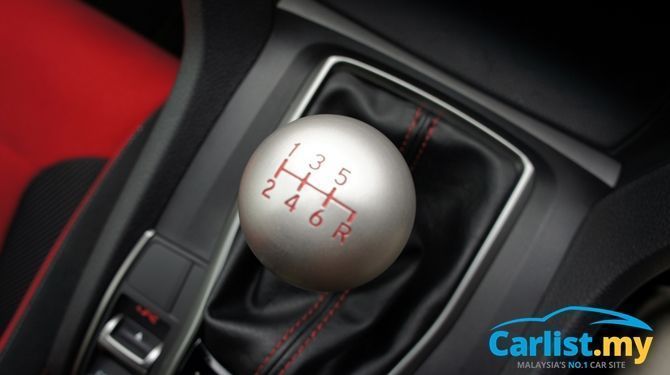 Traditionally, it is broadly accepted that you should only afford a monthly vehicle repayment that is 1/3 of your monthly salary. This would mean that in order for you to be able to afford a 2017-2018 Honda Civic Type R FK8, it would be prudent for you to have a monthly salary of around RM10,000 if we follow conventional wisdom.
So if your salary is nowhere near that, we suggest looking at other cars. The other way you can try to finance the FK8R if your salary is lower than RM10,000 a month is through a hefty downpayment, but that means you would need to put a significant sum down - one that is probably enough to buy you a Honda Civic Type R FN2R or FD2R outright.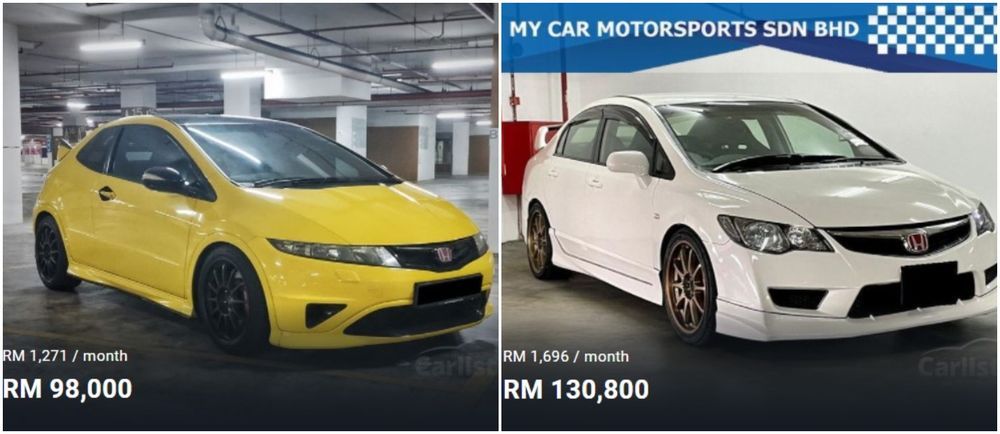 If you do have that kind of money lying around, perhaps buying the eight-generation Type Rs outright would be a better option because they are the last of their generation and would not command any monthly commitments from you.
The eighth-generation Civic Type R actually had two versions that catered to different markets, mainly Europe and Asia. A three-door hatchback version, dubbed the FN2, was sold to the European market, while a hotter sedan version (which appealed to the Asian market), dubbed the FD2, was sold in Japan, most notably, Malaysia.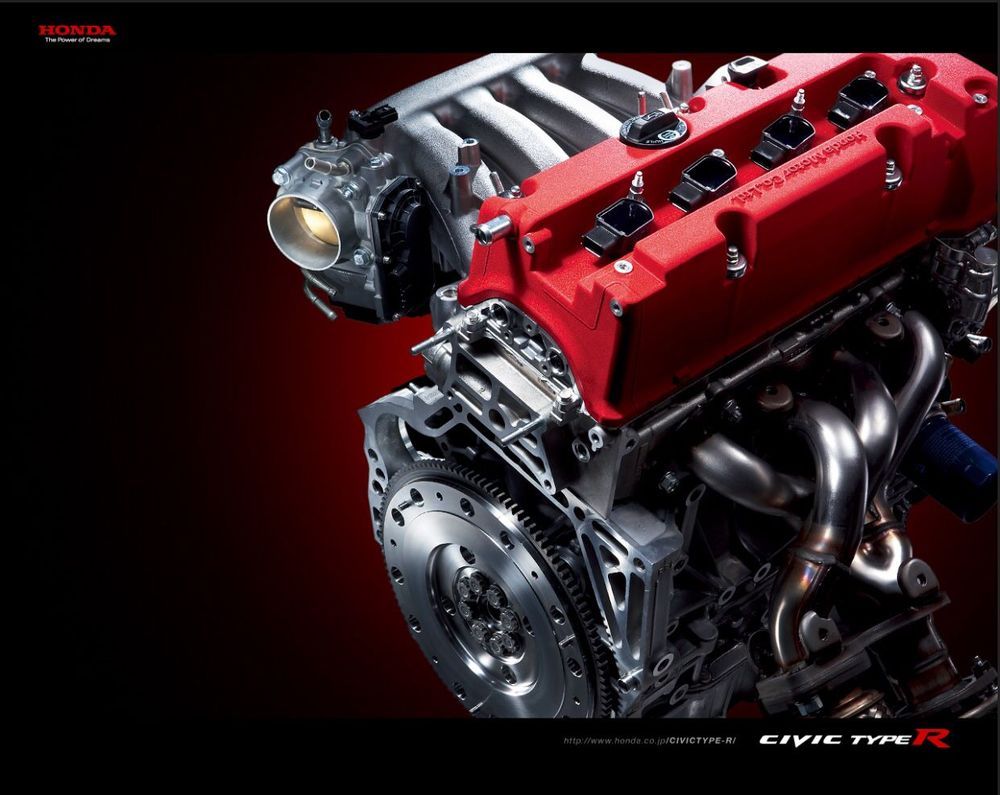 Both models were fitted with K20 engines, but the FD2R as it's commonly known here, got the K20A engine, by now delivering a whopping 225 PS of naturally-aspirated power and 215 Nm of torque. The FD2R was fitted with a close-ratio gearbox, helical LSD, Brembo four-pot brakes, sticky Bridgestone tyres, and most notably, received a far more modern independent rear suspension, versus the FN2's torsion-beam rear suspension. The hottest version of the FD2R actually came from Honda's in-house skunkworks tuner Mugen, which uprated the FD2R with even more lightweight and exotic materials to shave weight and bumped power up to a manic 240 PS.
The FD2R is the last naturally-aspirated, high-revving Type R model making it highly desirable, and in being so track orientated, one of the meanest four-door sedans to ever go on sale! We also imagine that the FD2R would only appreciate in value in the near future.
Decisions, decisions - which Type R would you go for?
For more latest car news, reviews, car buying guides and videos visit us at Carlist.my Auto News.
Check out all the best new & used car deals in Malaysia at Carlist.my.
Sell your car fast with the best offer? Visit us at CarlistBid.my.
Get your latest new car promotion here also.
---
---
---
---
Comments