Cars 3 Extended Trailer – Aging McQueen Battles A Young Hi-Tech Racer
Auto News Your son's favourite cartoon will be returning to the silver screens for a third installment this June. The latest trailer released by Disney-Pixar for Cars 3 has revealed a bit more details on the plot lines.
The first trailer released in November 2016 had a rather dark opening, hinting the arrival of a new character in the form of a Le Mans style GT racer. McQueen was seen crashing into the wall, possibly terminating his racing career for good.
The latest extended trailer tells us that the new character's name is Jackson Storm. He is part of a new generation of hi-tech racers, with scenes showing us his carbon fibre rear wing, wind tunnel-honed aerodynamics and him training using a simulator, not too different from what modern day race car drivers do.
The thumbnail image on his character's introduction below states that Jackson Storm is powered by a 450 hp V8 engine with a carbon fibre and composite metal body. His chassis is made from hydroformed alloy and steel.
McQueen appears to be struggling with his career, as 10 years have passed since the first Cars was introduced in 2006. McQueen is now approaching the twilight of his racing career, and needs to come to terms that this new comer, Jackson Storm, is taking over his place on the track.
In comes Cruz Ramirez, a female character (voiced by comedian Cristela Alonzo) appearing in the animation in the form of a coupe that appears to have a mix of styling from a Chevrolet Corvette and a Ferrari 488. She seems to be a trainer of sorts, and working together with Doc Hudson Hornet to motivate McQueen
Cars 3 will premier in June 2016.
---
---
Related News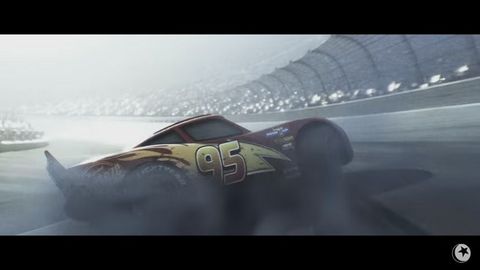 Auto News
There is something special about Pixar's Cars. It has something for everybody, for every age group, doesn't matter if you are a car enthusiast or ...
---
Comments