CES 2016: Volkswagen BUDD-e Concept – Simultaneous preview of zero-emission and autonomous mobility
Auto News Whilst the CES in Las Vegas is known for being a trade show focused on electronics and technology, it is also often used by car makers in recent years as a platform to showcase some really neat and advanced innovations that could potentially define our motoring experiences of the future.
The latest CES concluded just last week, and amongst notable displays of the show was Volkswagen's BUDD-e minivan concept, a vehicle that fully showcases the Volkswagen Group's advancements in vehicle electrification, autonomous driving, and on-board connectivity.
The vehicle you see in these pictures may or may not manifest into a series production model, but the hardware underneath it most certainly will. It is underpinned by an all-new modular platform developed by the VW Group specifically for usage in electric vehicles.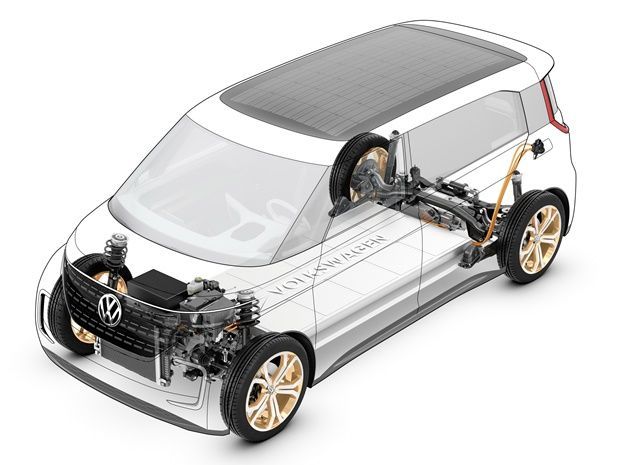 Called the Modular Electric Drive Kit (MEB), this new architecture has no relation with existing Volkswagen platforms including the latest MQB and MLB configurations.
Freed from familiar constraints faced by traditional models for internal combustion engines, the new MEB toolkit completely re-writes the rules of vehicle design and packaging. The vehicle's bodily measurements reflect this – at 4,597mm long, the BUDD-e is shorter than the Jetta by nearly a metre, but its wheelbase of 3,151mm stretches longer than that of a Mercedes-Benz S-Class.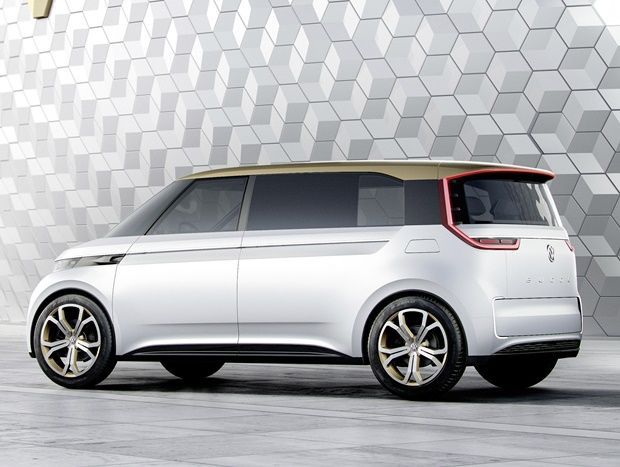 Much of the BUDD-e's propulsion system is contained under its floorboard. It is driven by the combined efforts of two electric motors, one driving each axle – 100kW/200Nm up front, 125kW/290Nm at the rear; 225kW combined – a setup claimed to help the minivan along to accelerate from rest to 96km/h in 6.9 seconds and a top speed of 180km/h.
A crucial breakthrough is made with the batteries, which Volkswagen managed to cram entirely under the floorboard and is able to cover 533km of travel per full charge. The battery can either be charged by plugging it into a power socket or by inductive charging. If charged with 150kW of direct current, the battery is 80 percent charged after about 30 minutes.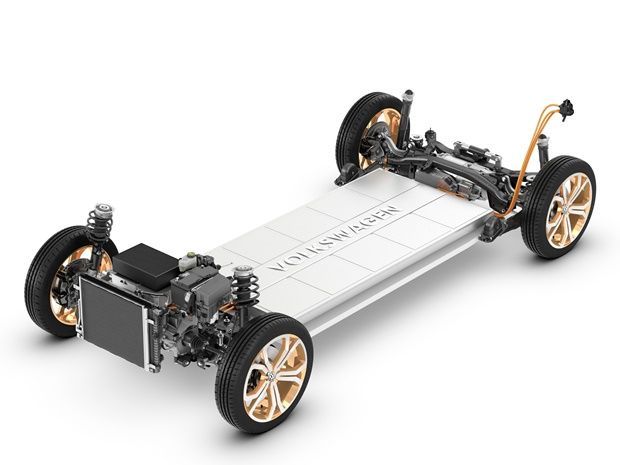 Not having to make room for a bulky engine and transmission with driveshafts, the MEB platform offers plenty of room for designers to maximise a vehicle's interior volume. The area where we typically find an engine in a conventional car houses only the vehicle's climate control system. As shown in the BUDD-e, the conventional dashboard is entirely dispensed with, replaced by screens that respond to touch and gestures.
Information for the driver is delivered in a user-configurable massive curved display with three individual sections that merges the traditional roles of the instrument panel with the centre display screens. Through these monitors, readouts from the vehicle's navigation system, on-board computer, vehicle status, and other infotainment content are presented.
A new level of connectivity is also introduced in the BUDD-e, which enables its users to access their homes and workplaces from their cars to perform tasks such as controlling the air-conditioning, switching the lights, or just to check on the CCTV.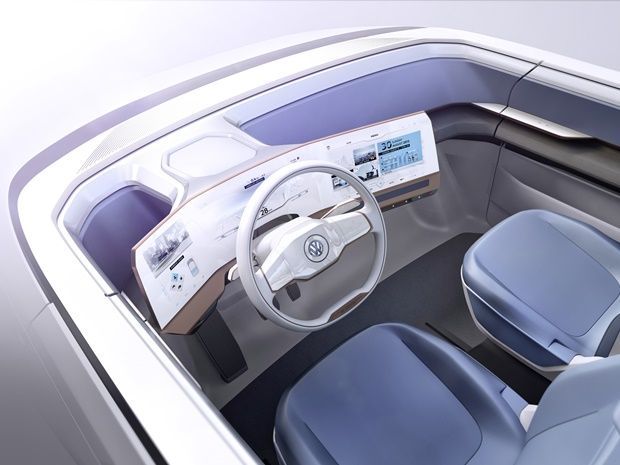 ---
---
---
Comments