CNY 2023: Thousands of accidents reported by PDRM every day
Auto News Ops Selamat 19 has reported thousands of accidents every single day for CNY 2023.
---
The Kuala Lumpur Traffic Investigation and Enforcement Department (JSPT) has released daily traffic information in relation to this year's Op Selamat 19 and the statistics have seen a slight reduction on the fifth day.
Over 1,300 accidents on the fifth day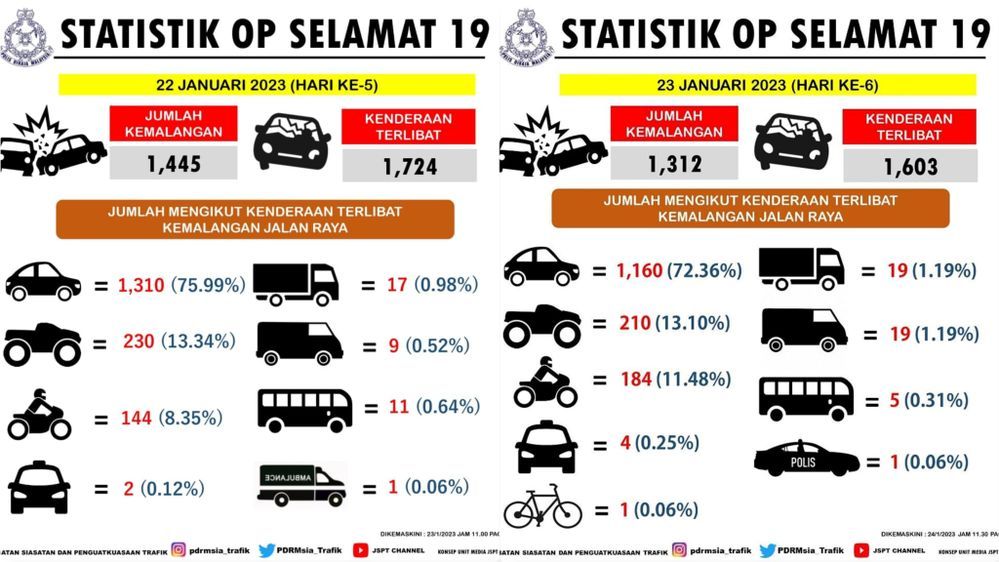 Op Selamat 19 started its operations by PDRM on 18 January 2023 and on the third day itself, over 1,900 road accidents were reported that involved 2,852 vehicles. 22 deaths were also reported on that day.
The fourth and fifth days of Ops Selamat 19 saw a slight reduction in accident numbers with 1,546 and 1,445 reported cases for both of these days. Day 6 (23 January 2023) recorded 1,312 accidents involving a total of 1,603 vehicles.
For all of the reported days, the stats for passenger cars remain the same - between 70%-80% of all reported incidents. The 2023 Op Selamat 19 will conclude on 28 January 2023, and hopefully, the numbers would see a further reduction.
PDRM drones are watching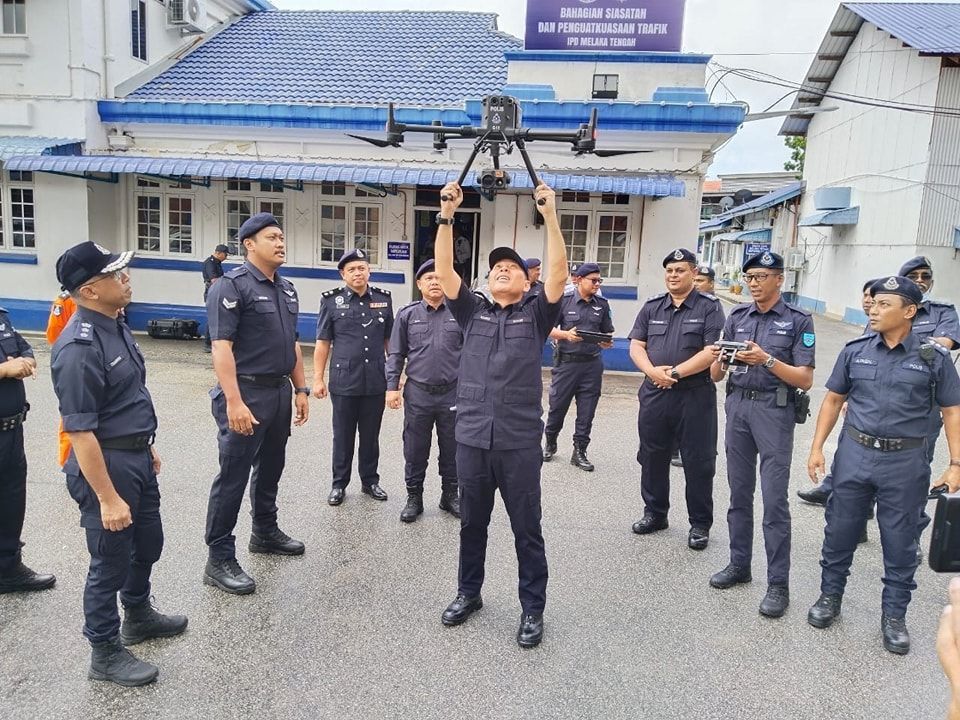 For those who think that they can get away by driving on the emergency lane when there's no emergency, just know that the authorities are watching and they have the tech to prove it if or when you're caught.
PDRM is using drones to record traffic offenders and present them as evidence should they attempt to dispute their actions. Just like the saying goes, "If you can't do the time, don't do the crime".
---
---
---
---
Comments