Coupe Combat: Toyota GR Supra vs Nissan Z
Insights Toyota GR Supra vs Nissan Z...
Is the all-new Nissan Z (Z34) all that it's cracked up to be?
---
Plenty of hype has preceded its unveil, as was the case with its closest rival from Toyota, the GR Supra, but it will only be sustained if it delivers a driving experience worth waiting for. Does it?
Before we start, allow me to express how good it feels to have Nissan out there with a fresh version of the Z car, which has now fully embraced that colloquial name. It - the Z- despite sporting some retro styling, tries its best to bring a well proven formula into the 2020s, a decade where its territory was being dominated by the GR Supra prior to its debut.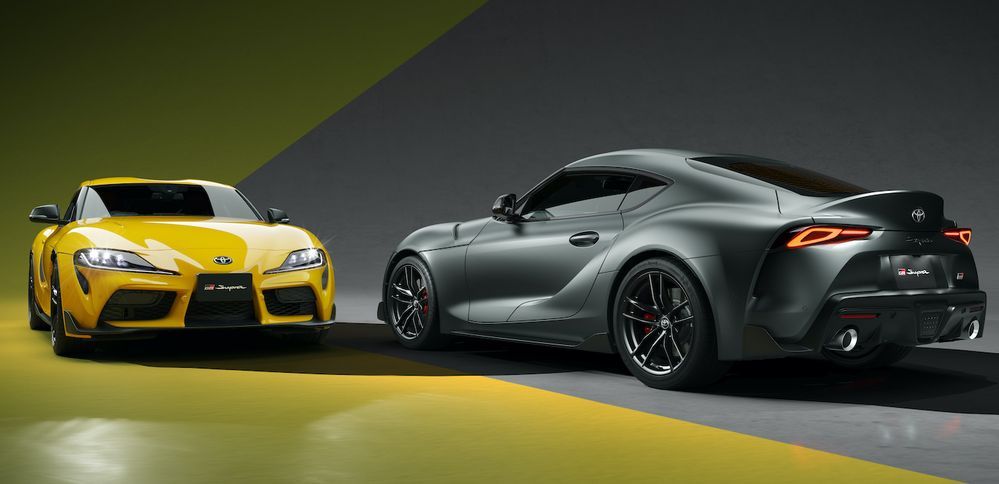 The Z34 doesn't try to be future-facing, which is all the more reason to appreciate it. Given the world trying to force-feed electrification upon the industry, this might well be Nissan's final enthusiast coupe apart from the supercar-killing GT-R.
It's a two-door, two-seater coupe with a big power V6 up front, a manual transmission in the middle, and rear-wheel drive at the rear. Expectedly, the automaker is primarily expecting the North American market to make up the bulk of sales, so we'll be lucky if this car ever sees the showroom floor in Malaysia in any official capacity.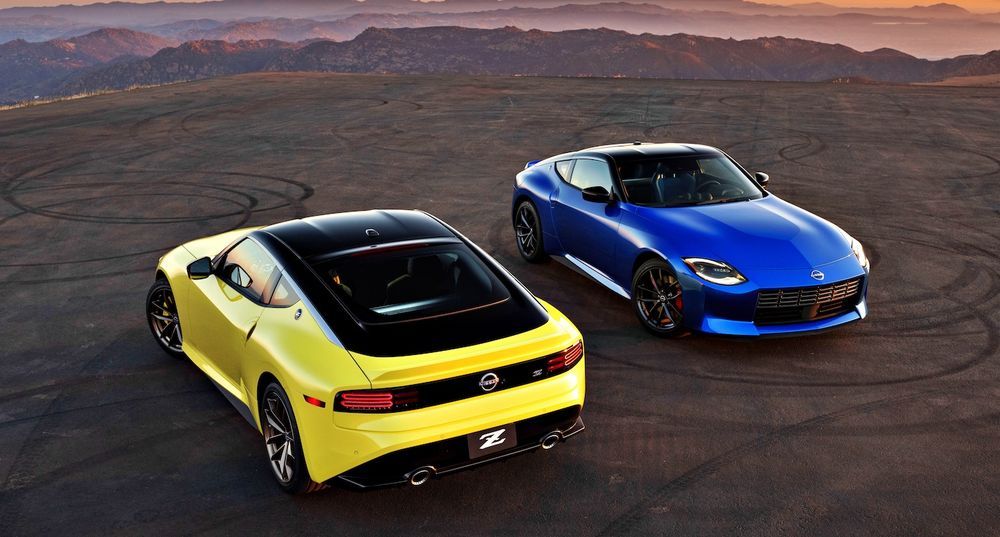 Assuming it does, and through local distributors Edaran Tan Chong Motor (ETCM), should you put your name down for booking as quickly as possible or might your six-cylinder sports car itch be better scratched by something else?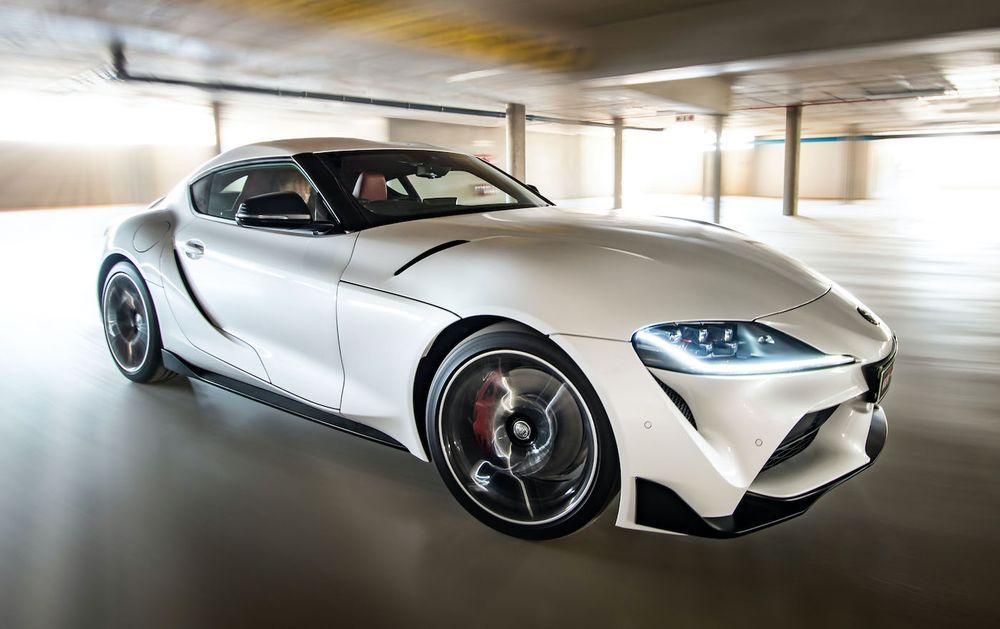 Old Enemies
Let's start with the obvious comparison as these two have a long history in competition. The year 1978 saw the launch of the second-generation Z-car (the Nissan S130 or 280Z) alongside the first-generation Toyota Supra, both sporting similar dimensions and styling, both featuring inline-6 engines. And so it began.
In contrast to the Z34, which might disappoint those eager to see a more radical departure from the 370Z, today's GR Supra is quite a different beast to its 90s forebear, the iconic A80. Of course, none of these present day cars are the mythical JDM heroes of the past and are in fact now catering specifically to export markets.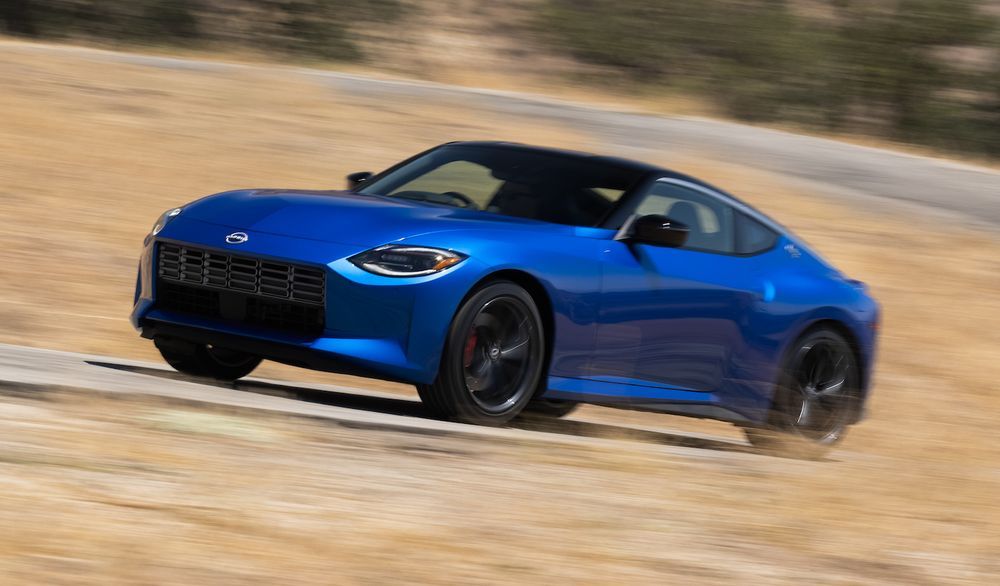 However, the GR Supra is more foreign than many had expected it to be or might be comfortable with. The 'BMW connection' cannot be overstated as not only does it feature a mostly untampered B58 inline-6 as well as the equally Munich-sourced CLAR platform and identical wheelbase, but it's even manufactured alongside the G29 Z4 convertible in Graz, Austria, under contract by Magna Steyr. Climb inside and there's even iDrive and a very BMW gear selector.
Its badging might indicate Toyota and its exterior is very well designed - even unique and evocative - but besides this any link to the Japanese automaker remains tenuous. Still, all could be forgiven if it's spectacular to drive. Thankfully, by most accounts, it is. That said, we have yet to put it through its paces ourselves.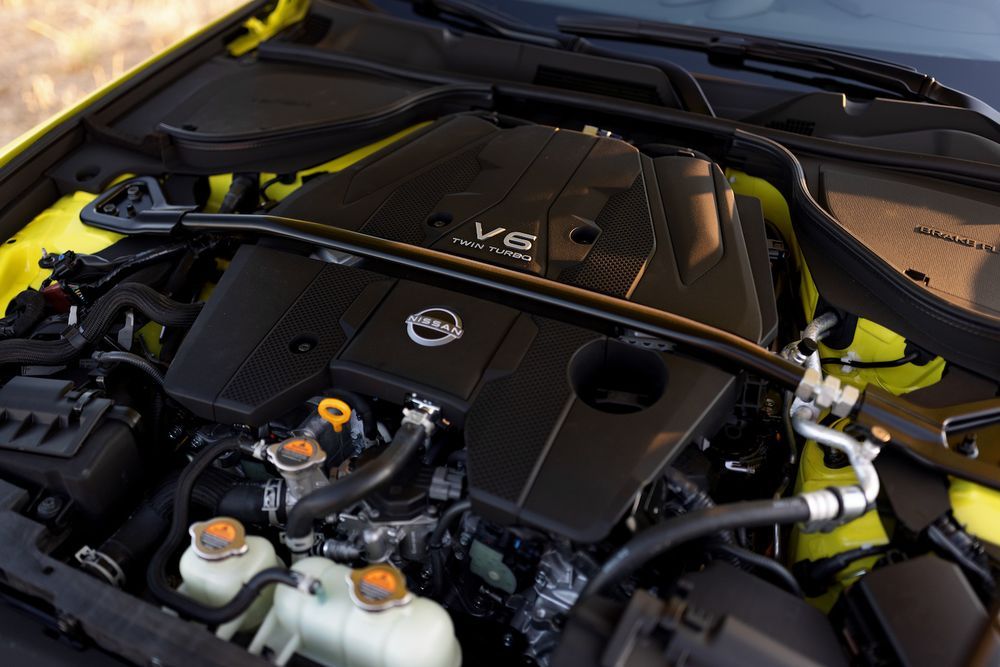 Power Games
Since we can't compare the 2.0-litre version of the GR Supra, we'll only be pitting the 3.0-litre against the Nissan Z (Z34. On paper, the Nissan's 400hp 3.0-litre twin-turbo V6 does manage to outgun the Supra's 382hp 3.0-litre twin-scroll turbocharged straight-6 on pure output, but the Toyota edges out on peak torque (500Nm vs 475Nm).
According to Toyota, the GR Supra in 3.0 guise can sprint to 100km/h from rest in 4.3 seconds though independent testers have gotten as low as 3.9 seconds from an unmodified example. Nissan have not confirmed acceleration times as yet, but the Infiniti Q60's sprint of 4.5 seconds can be gauged as a decent approximation given its shared powertrain and underpinnings. That said, the Z34 should be significantly lighter, so it should be pretty close to the Supra.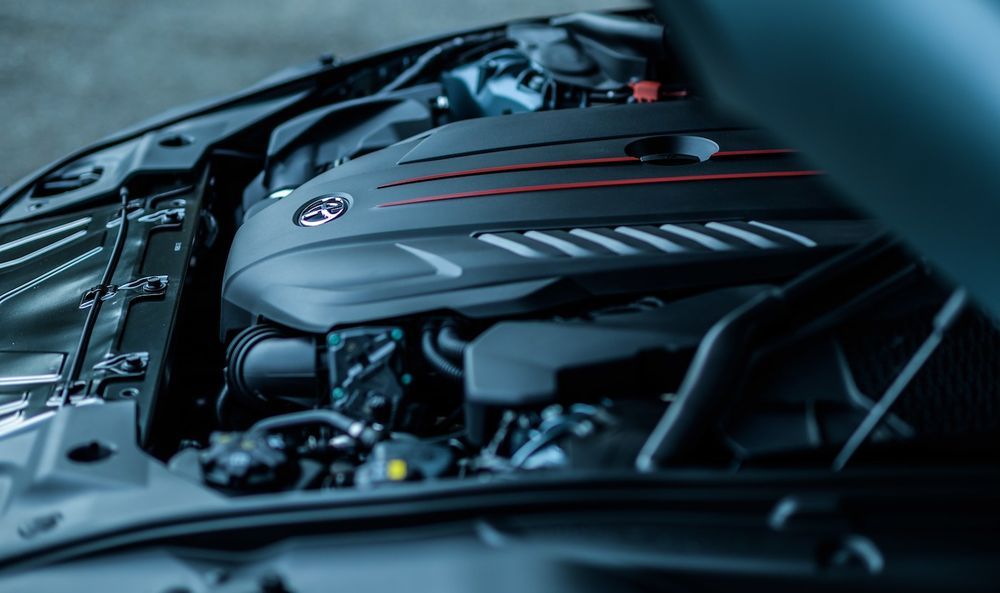 | | Toyota GR Supra | Nissan Z | Infiniti Q60 Red Sport |
| --- | --- | --- | --- |
| Engine | B58 3.0 Inline-6 Turbo | VR30DDTT 3.0 Twin-Turbo | VR30DDTT 3.0 Twin-Turbo |
| Power | 382HP | 400HP | 400HP |
| Torque | 500Nm | 475Nm | 475Nm |
| Transmission | ZF automatic - 8-speed | Manual - 6-speed | Automatic - 7-speed |
| 0-100km/h | 4.3s | TBC | 4.5s |
| Kerb Weight | 1,520kg | TBC | 1,835kg |
Against the Supra, the Nissan is the only one to offer a manual transmission at all (6-speed with auto rev-matching) as the Toyota defaults to an 8-speed ZF automatic that, while excellent, might not appeal to enthusiast drivers. The Z can also be had with a 9-speed auto as an option.
Though firm pricing has yet to be disclosed by Nissan, the Z should be quite a bit less expensive than the Toyota with US prices rumoured to be "around $40,000". While the GR Supra is sold there with a starting MSRP of $43,090, you'd need to fork out $51,090 to access the 3.0-litre engine.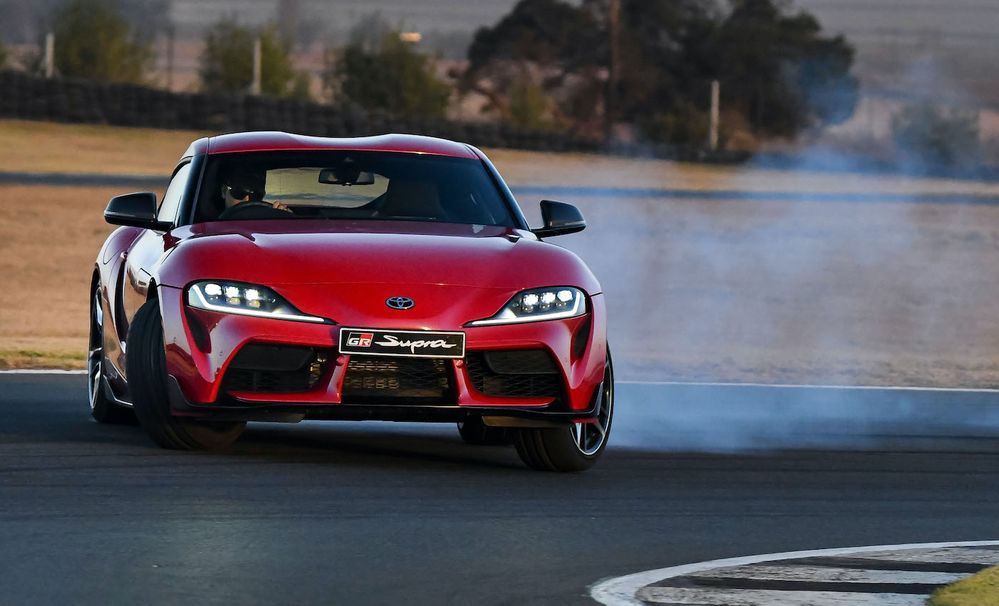 A Call To Arms
In all, the GR Supra and Nissan Z are very closely matched on paper and should yield a gritty sparring session when someone finally does put these two head to head on track. As road cars, they're almost equally desirable as mere objects with the Toyota's sumptuous athletic lines and the Nissan's retro chic since they pretty much just decided to mass produce the Z Proto.
The Z34, however, does manage to get some brownie points by being an entirely 'in-house' endeavour over the Supra's more outsourced approach, if only for the sake of authenticity. Understandably, some might consider things like a car's provenance a triviality.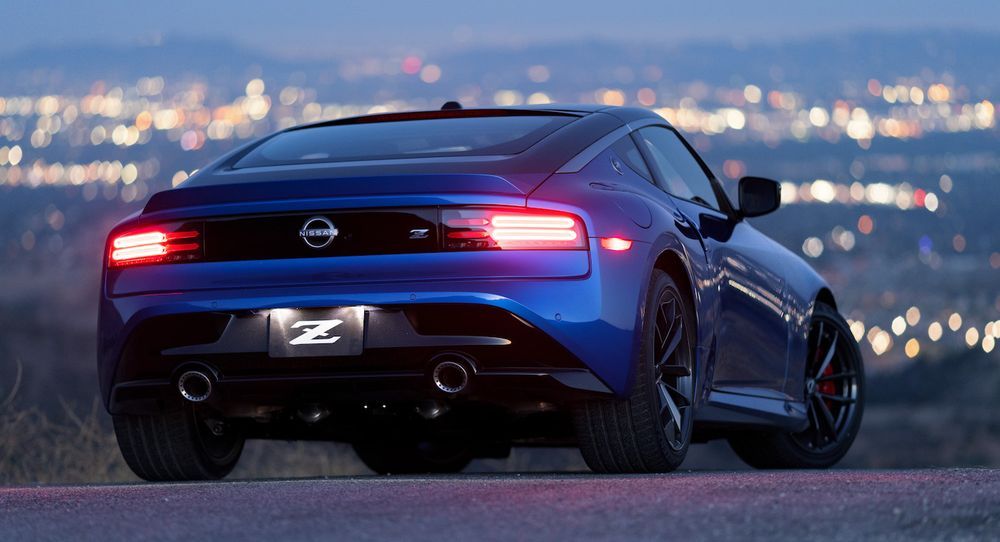 As we said in the beginning, it does feel good to have Nissan back in the game with a new Z car. Even better, Toyota is there to join them in the arena with the GR Supra. Purely as contenders, one might zig while the other zags, but both seem fantastical foils for each other. Hopefully, with some renewed interest in this space, other automakers might be inclined to step into the ring - maybe even Japanese ones.
Honda, it's time to bring back the S2000. Mazda, we can't wait to see your new RX.
---
---
---
---
Comments