Dear Honda, Is Your New 'Integra' Here Just To Confuse Us?
Insights There's a new Honda in China, and to our confusion it looks almost exactly like a Civic (11th-gen) from every angle inside and out - with only minor changes dotted about - but comes attached with a whole new name (Integra). Worse, this name has history.
---
When news broke that Honda just unveiled a new Integra, our minds immediately thought of the recently teased coupe-turned-four-door-liftback that US-specific brand Acura is resurrecting. In America-land, this nameplate has a special place in the hearts and memories of 'import' enthusiasts and VTEC evangelists.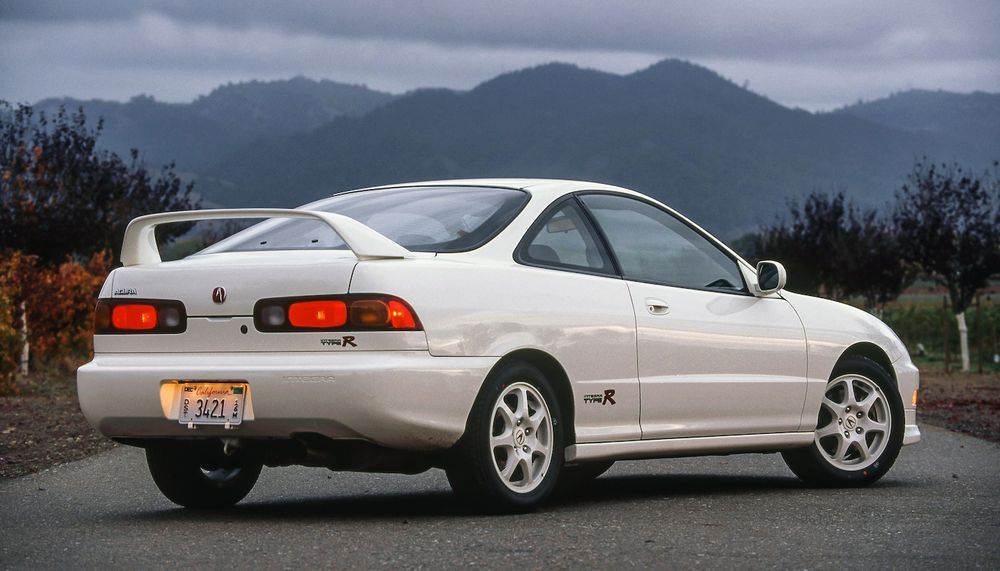 This isn't the Integra as car guys know it. In fact, neither is the upcoming Acura model, most likely. But the decision to give a lightly tweaked Civic clone a recycled name with so much weight behind it is pretty baffling, not to the Chinese customers Honda seeks to sway into buying one, but for everyone else.
'Integra' was never a fixture of the automotive lexicon for China's car buyers and this is probably the first time the majority of new buyers will hear of it. Yet, both the older 10th-gen Civic and the newer 11th-gen Civic are both being sold in the People's Republic, an awkward showroom pair that will be joined by the 'Integra'.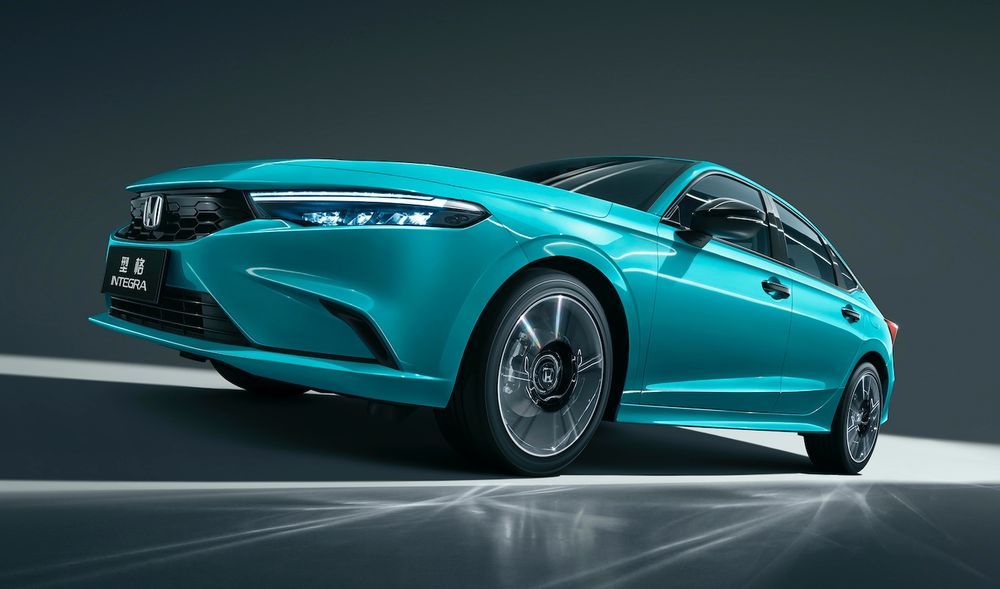 Explaining the unique appeal of this car over the standard Civic, especially given how identical they are, must be challenging task. Sympathies for the horde of showroom salespeople, but we suppose it comes down to preference and personal taste.
On a purely subjective level, the Honda Integra here does look like a step up over the Civic. Its got squintier headlights, a sharper front end, a honeycomb grille, a more contoured side profile, and the more angular L-shape tail lights fixes some of the aesthetic shortcomings of the newest Civic.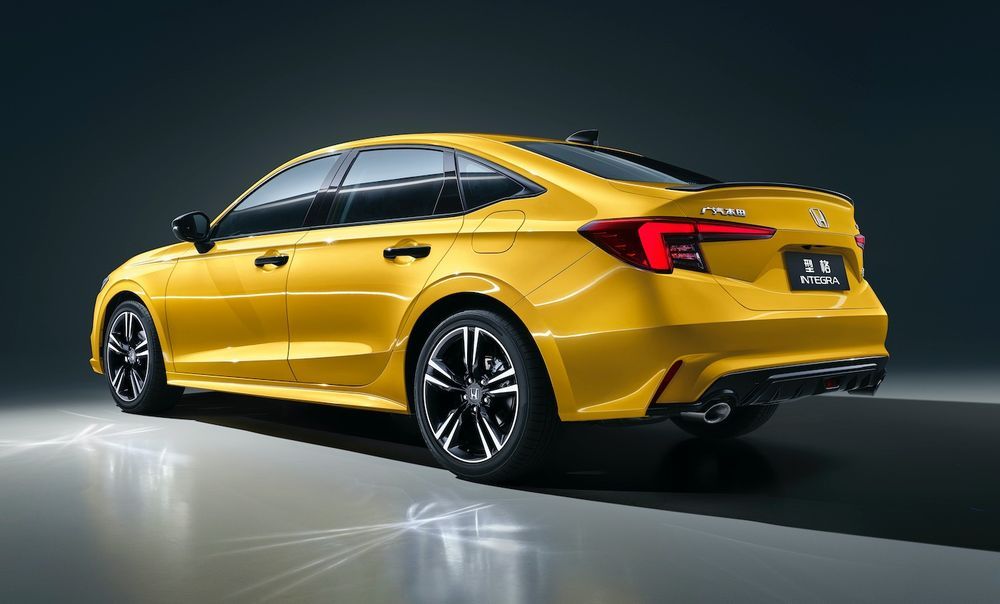 We're just not sold on the choice of bright exterior colours Honda has chosen to showcase the Integra in. A searing baby blue and a piercing shade of yellow will attract those keen to be as conspicuous as possible, but we hope that a subdued grey or dark blue will also be part of the palette.
Honestly, we wouldn't mind if, eventually, Honda will take some of the sportier cues introduced in this China-only Integra to work into the 11th-gen Civic's facelift. Apart from its confusing name and tenuous argument for even existing, the Integra does at least make a good case for itself on first impressions, even if they are only in these static studio shots.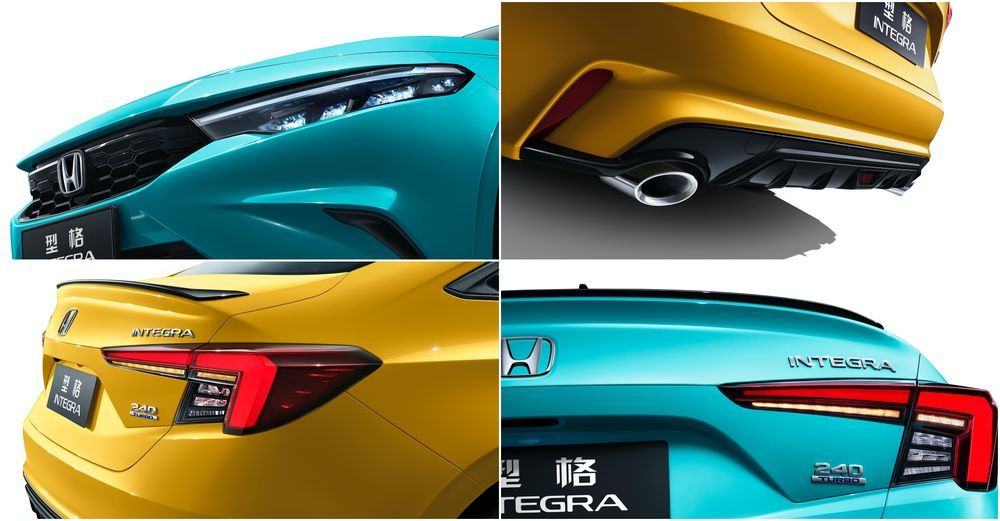 Just like its pricing ahead of its "end-2021" planned on-sale date, its powertrain remains a mystery as well. Honda's announcement was free of any specific details, but the '240 Turbo' badging on the boot lid does point to a familiar recipe.
Incidentally, the Civic's 190PS 1.5-litre L15 turbocharged four-cylinder petrol engine produces an even 240Nm of torque - a perfect match, and 20Nm stronger than the VTEC Turbo in its 10th-gen predecessor. This is almost certain to be mated to the brand's Earth Dream's CVT driving the front wheels.
We're expecting an identical engine here, as you might've guessed. And if that wasn't proof enough, the China-spec 11th-gen Civic boasts the same '240 Turbo' badge on its boot lid. Case closed.

Zooming out across the Pacific Ocean back over to America, the upcoming Acura Integra is also set to be a kind-of-sporty four-door not-quite-coupe thing as well. In spite of Acura's attempts at setting themselves apart as the premium tier of the Honda Motor Company, this Integra is also confirmed to share Civic underpinnings, which also means that it's much more closely related to this China-only Integra than the PR machine would like to have you believe.
In the end, it's still pretty confusing. The Integra name might have some pull in the USA and other markets, but has no bearing on the Chinese car buyer and so is pretty much a useless exercise from a marketing perspective. So, why pluck this name out? And why now when Acura is on the cusp on launching a similar, but different car with the same name?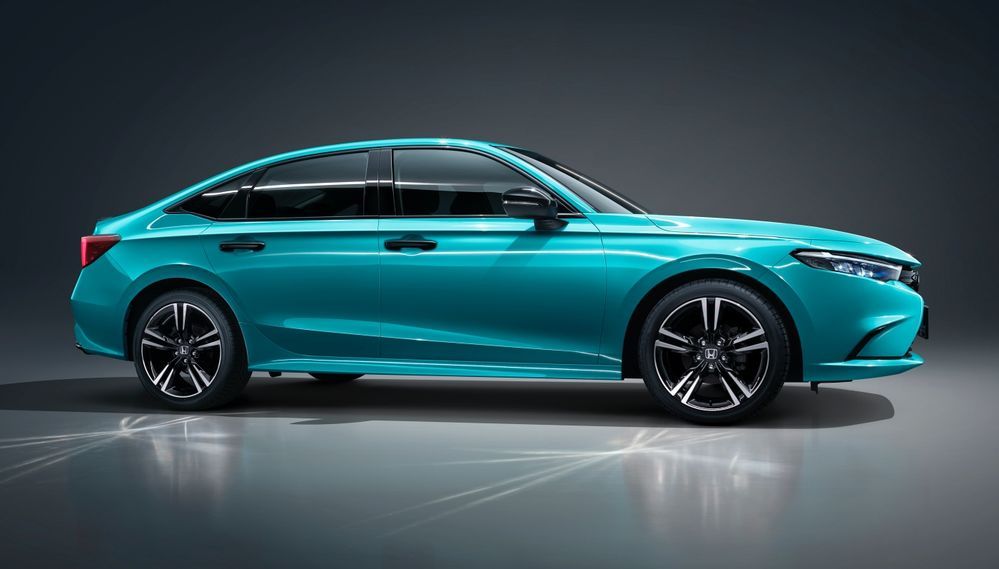 Besides the Integra possibly cannibalising the recently launched 11th-gen Civic saloon given how hard they are to tell apart, was this all an experiment to get us motoring hacks to talk about them a little more. Were they feeling a little left out, in need of some extra attention? More to the point: what was Honda thinking?
---
---
---
---
Comments