Denda RM30,000 Jika Memandu Secara Cuai Pakai Selipar
Auto News Bagi penggemar selipar Jepun atau Flipper, anda dinasihatkan berhati-hati ketika memandu kerana bakal berdepan denda hampir RM30,000 jikalau anda memandu secara cuai ketika memakai selipar.
---
Tetapi berita baik ini buat masa sekarang hanya tertakluk kalau anda memandu di England. Pemandu di England bakal berdepan denda maksimum £5,000 jika mereka didapati memandu secara cuai disebabkan mereka memakai selipar.
Ini kalau dipraktikkan di Malaysia...
Mengikut undang-undang Kod Lebuhraya 97, pemandu di England haruslah memakai pakaian dan kasut yang tidak menggangu kawalan pemanduan anda.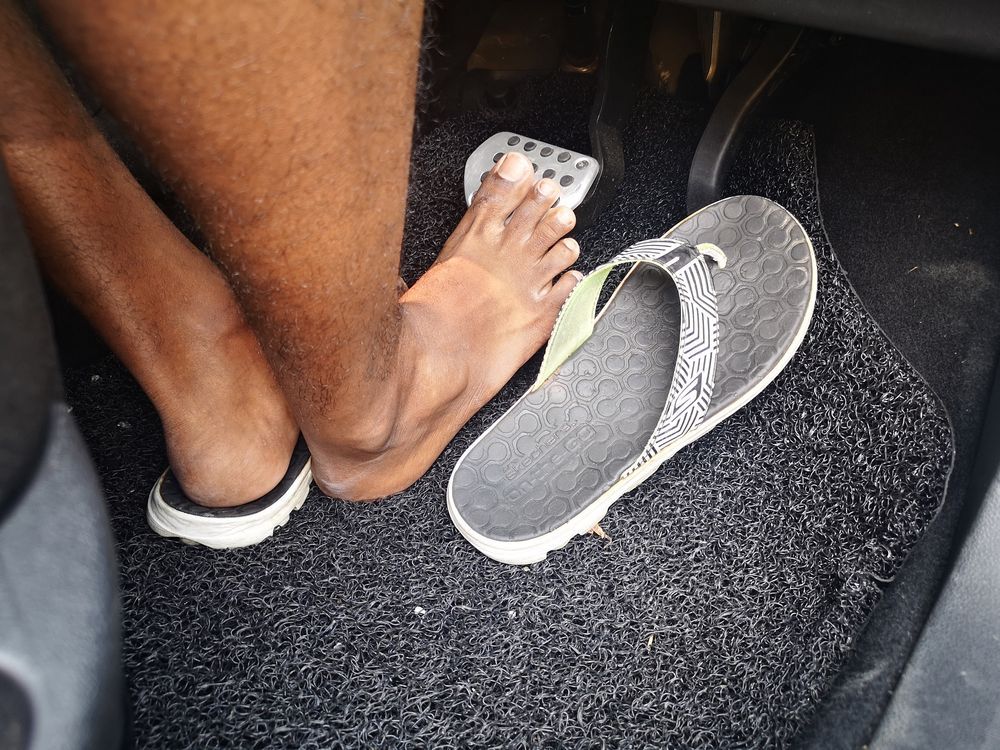 Masalahnya bila anda memakai selipar, ia senang tanggal dan jika sangkut di antara pedal minyak atau brek dan kaki anda, ianya boleh mengakibatkan kemalangan. Saya pasti ada di antara anda yang sudah pernah mengalami situasi sebegini. Sebanyak mungkin demi keselamatan anda, pakailah kasut ketika memandu kereta masing-masing.
Di bawah undang-undang yang sama di England, sekiranya pemandu ditahan memandu secara cuai disebabkan oleh pemakaian kasut yang tidak sesuai, mereka juga bakal didenda serta-merta dengan saman £100 atau tiga mata penalti di atas lesen memandu mereka. Di Malaysia, kita juga mempunyai mata demerit lesen memandu, Sistem KEJARA.
Bagi kes yang lebih serius di mana pemandu perlu hadap ke mahkamah, denda maksimum £5000, sembilan mata penalti serta larangan memandu boleh dikenakan jika disabitkan salah.
Biasakan diri memandu dengan kasut, mana tau esok jika undang-undang ini bakal dikenalkan di Malaysia anda sudah pun bersedia.


For more latest car news, reviews, car buying guides and videos visit us at Carlist.my Auto News.
Check out all the best new & used car deals in Malaysia at Carlist.my.
Sell your car fast with the best offer? Visit us at CarlistBid.my.
Get the latest new car promotions at New Car website now.
---
---
---
---
Comments